Doubts were preying on Noah Ohlsen's mind – questioning his place in the sport – during the build-up to the 2019 CrossFit Games. But he banished his negativity once and for all, surprising even himself to come within a whisker of winning.
The Florida athlete had a torrid year in 2019. First, he missed out of an automatic Games spot through the Open by finishing 60th. Then he struggled at the Wodapalooza and Italian sanctionals. Finally, he came eighth, one of his worst finishes at a CrossFit-sanctioned event, at the Rouge Invitationals, which was his last event before the Games.
"I was really questioning myself – 'man, do I belong at the top? How much longer can I physically do this? How much longer do I mentally want to do this?' It was a shaky period from May to August [when the Games started]," Ohlsen, 28, said.
But it was this run of poor results that liberated him and allowed him to produce the best performance of his life. Ohlsen held the lead until the final day of the CrossFit Games, when it was snatched away by eventual winner Mat Fraser.
"I made the decision that if it was my final CrossFit Games, I wanted to enjoy it as much as possible," he said. "That helped me get into a really positive mindset, zoom out and really enjoy the experience. That helped me get on the podium."
Ohlsen has taken on board the lessons and is now armed with a new positive, relaxed attitude.
"I don't want there to be any pressure," he said. "It was pressure and expectation in the past that led to poor performances and feeling let down. This year, I want to be proud of what I have accomplished, but not have it impact anything I'm trying to accomplish in the future."
This fresh mindset is going to be hard to maintain though. Ohlsen draws a lot of his positive energy from the crowds. He loves to interact with the fans between each workout and use it to build momentum. But there will be no fans this year because of the coronavirus.
The CrossFit Games announced they were considering having the competition behind closed doors in California. That is not set in stone and it may be held online, virtually instead.
"We know it will be different, it will be an adjustment, just like this whole process [of lockdown] has been for everyone," Ohlsen said.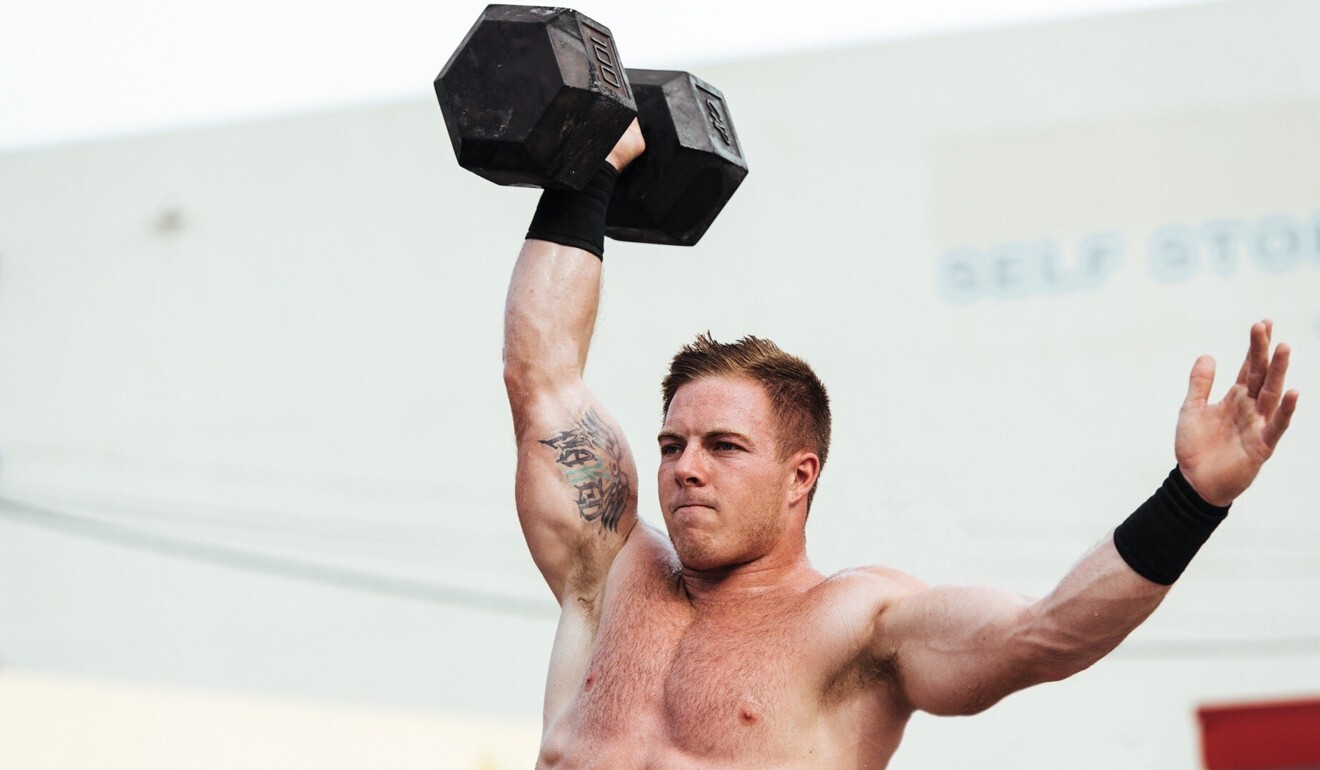 "I think we all get fuelled up by performing in front of a crowd," he said. "So I cannot imagine if you had the options you'd chose to perform without a crowd, but I'm sure there are some athletes used to training alone and they may have a little bit of an advantage this year. I'm kind of getting used to that now, training on my own."
Ohlsen's aim, as always, is to win the CrossFit Games no matter the format. Though he had a positive experience, he asks himself a lot of "what ifs" as he came so close last year. The recent documentary The Fittest, chronicling the 2019 Games, gave him a chance to reflect.
"It is pretty cool to have finally earned myself time in the spotlight," he said. "Mostly I enjoyed the experience, but there were moments that were a little painful to watch, like when I lost the leader's jersey on the final day."
To maintain his positive attitude, Ohlsen has started writing a journal. Each day, he writes under sub-heads: something he is grateful for; an intention for the day; an affirmation to give him confidence to fulfil the intention; and a way to help or serve someone else.
"Being able to do that has continued that positivity for me and that has helped my mindset in and out of competition," he said. "Prior to putting those sections in my journal, I would just free-flow thoughts. I found I was only doing it when I needed to vent, so it was all very negative. I wanted to add at least a gratitude section and then everything stemmed from that."
The journal also helps him during competitions when his mind becomes a "whirlwind of thoughts", so he can stay focused on the task at hand.
With the new mindful tactics, the sky's the limit for Ohlsen at this year's Games. For fans, they can just be relieved they are getting to watch a great athlete again.
"Had I not performed well at the Games it would have left me in a weird place, questioning if I'm still able to perform at a high level and if I have the desire to do so," Ohlsen added. "Having done well, it totally wiped away those doubts."
Help us understand what you are interested in so that we can improve SCMP and provide a better experience for you. We would like to invite you to take this five-minute survey on how you engage with SCMP and the news.