It has been a tumultuous year for CrossFit gyms having to navigate closures in the midst of the coronavirus pandemic and a scandal from the organisation's CEO that split the community. At CrossFit Typhoon, a gym in Sai Ying Pun, co-owner David Baker has been at the centre of the storm dealing with a succession of obstacles.
"The virus has really kept us on our toes. Because the policy changes are so rapid, it doesn't give us a lot of time to think through the decisions we need to make to accommodate our membership. We're always thinking about the members first and foremost," said Baker, 41, an associate professor of biology at Hong Kong University.
During the first lockdown in Hong Kong, which saw gyms closed from May, Baker said they lost around 60 per cent of their membership. For those remaining, they offered park workouts. Now, there is a new challenge in the latest lockdown, as groups are at limited to just two, so even park workouts are out of bounds.
"We tapped into our coaches' experience, some of them have already run online courses routinely. So we do have a knowledge base we can draw from. Two of the owners are teachers, so we are already running courses over Zoom at work as well," he said.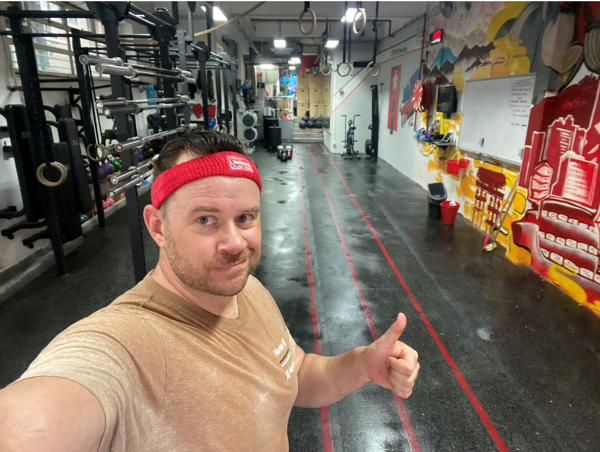 "At this point, I can't complain. We all recognise that the government's decisions are based on science. It's encouraging how quickly the population is responding to policies. There's no doubt, none of us are hiding from the fact that gyms are a high risk area," said Baker, one of five owners.
To help stay afloat, the gym has received a one-time subsidy from the government that Baker called "critical", and as they have two full-time coaches they were eligible for salary support, too. The landlord has reduced the rent as well. While finances are still a concern, there is light at the end of the tunnel.
"It's encouraging to see that we had a huge rebound after the first lockdown. They came back in droves. People were dying to get their hands on a barbell and burn off some of that anxiety," Baker said.
Just as Typhoon was recovering from the first enforced closure, they were blindsided by another threat. In June, the now former CrossFit CEO Greg Glassman tweeted "It's FLOYD-19", combining Covid-19 and the death of George Floyd that fuelled the Black Lives Matter movement, in response to a post about racism as a public health issue.
Glassman made matters worse by doubling down on his tweet and then issuing a non-apology. Sponsors left the sport, athletes boycotted the CrossFit Games and gyms began to de-affiliate. Gyms, like Typhoon, pay to be affiliates and to use the CrossFit brand.
"Immediately, we were approached by two different groups of our membership. One wanted us to renounce the comments that were made and de-affiliate. If I could boil down their argument, they didn't want their money being put in the pocket of a man or brand that had views antithetical to their own," Baker said.
"And the other group came to us, and they weren't supporting the comments, but they were anti-cancel culture. They felt that CrossFit was more than a brand or a person, and we as a business shouldn't be victims of the actions of someone else."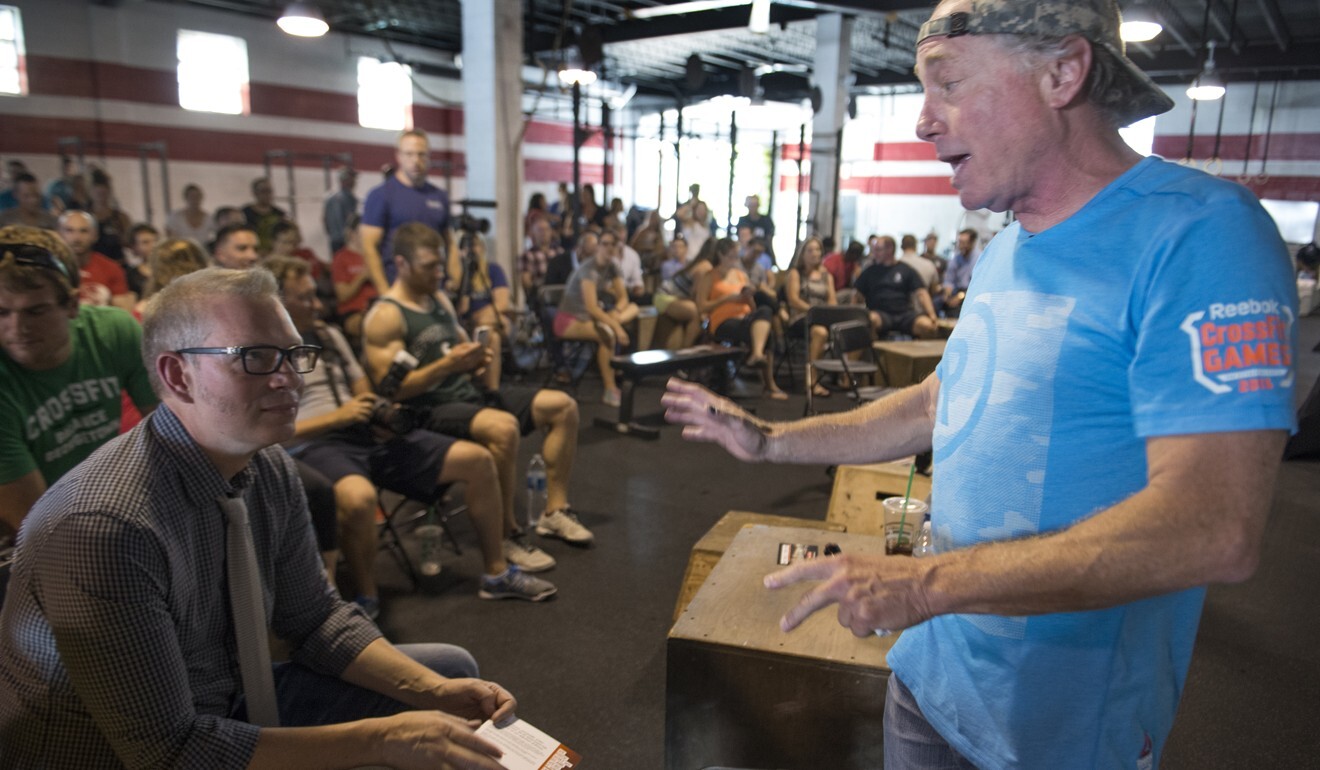 The ownership discussed their course of action at length, unwilling to make any rash decisions. They considered the coaches, who had spent time and money becoming CrossFit certified and worried their certificates would be devalued. And then there was the logistics of rebranding at short notice.
Meanwhile, the floodgates opened and the scandal grew, as accusations of sexual harassment at CrossFit HQ emerged and a leaked Zoom call recorded Glassman expressing more abhorrent views.
"As owners, we had to ask ourselves if we wanted to be led by someone who couldn't control their public image," Baker said. "We thought, if he has a track record of inflammatory comments is that going to stop, or are we going to deal with this again and again?"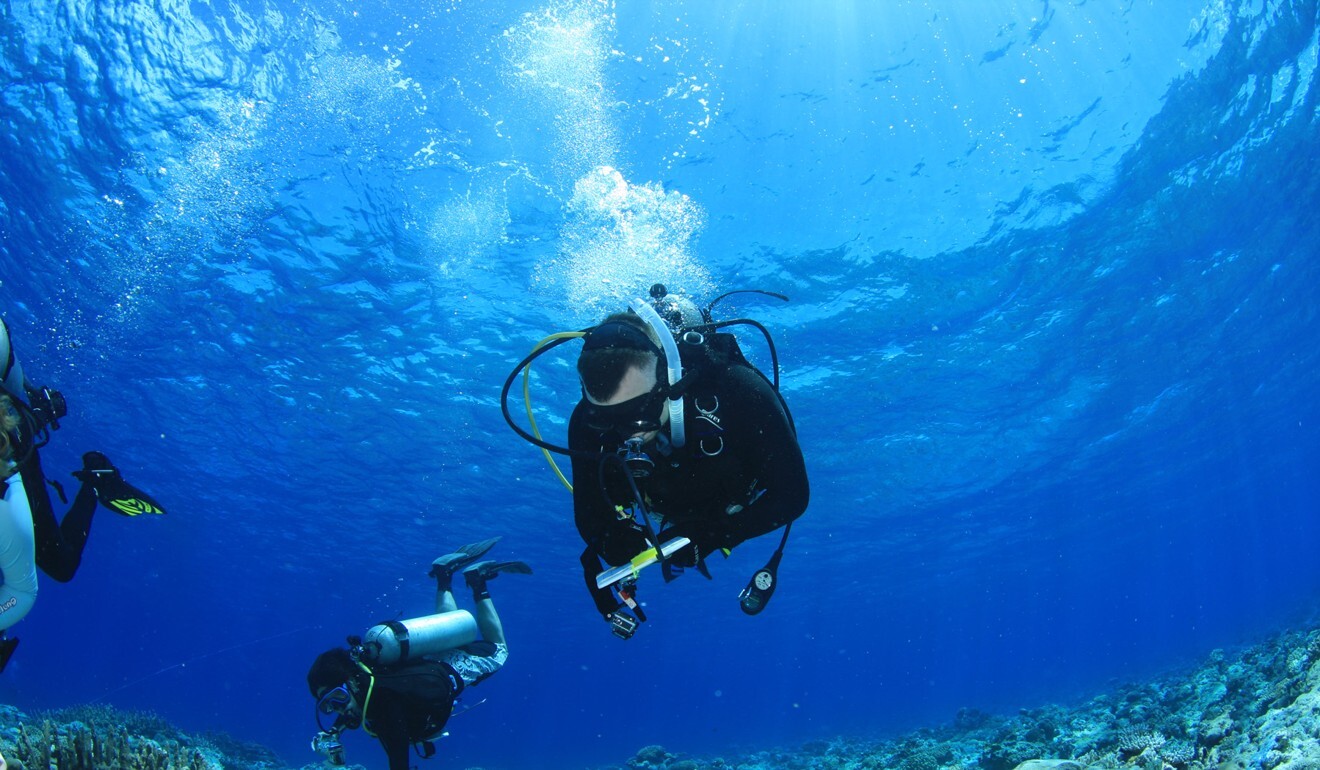 They decided that they would let their affiliation lapse naturally. They had just renewed before the scandal, so it would be a year, giving plenty of notice and time for them to deal with the admin, the branding and to allow for the coaches to adjust for the change.
Under pressure from the community, Glassman stood down as CrossFit CEO and sold the company to Eric Roza, but Typhoon are waiting to see a change in culture at HQ.
"We didn't want to make rash decisions and flip-flop. And now, with Eric Roza, we are monitoring it. If there is a complete rethink of how CrossFit is run at HQ, that might satisfy our ownership and membership," Baker said.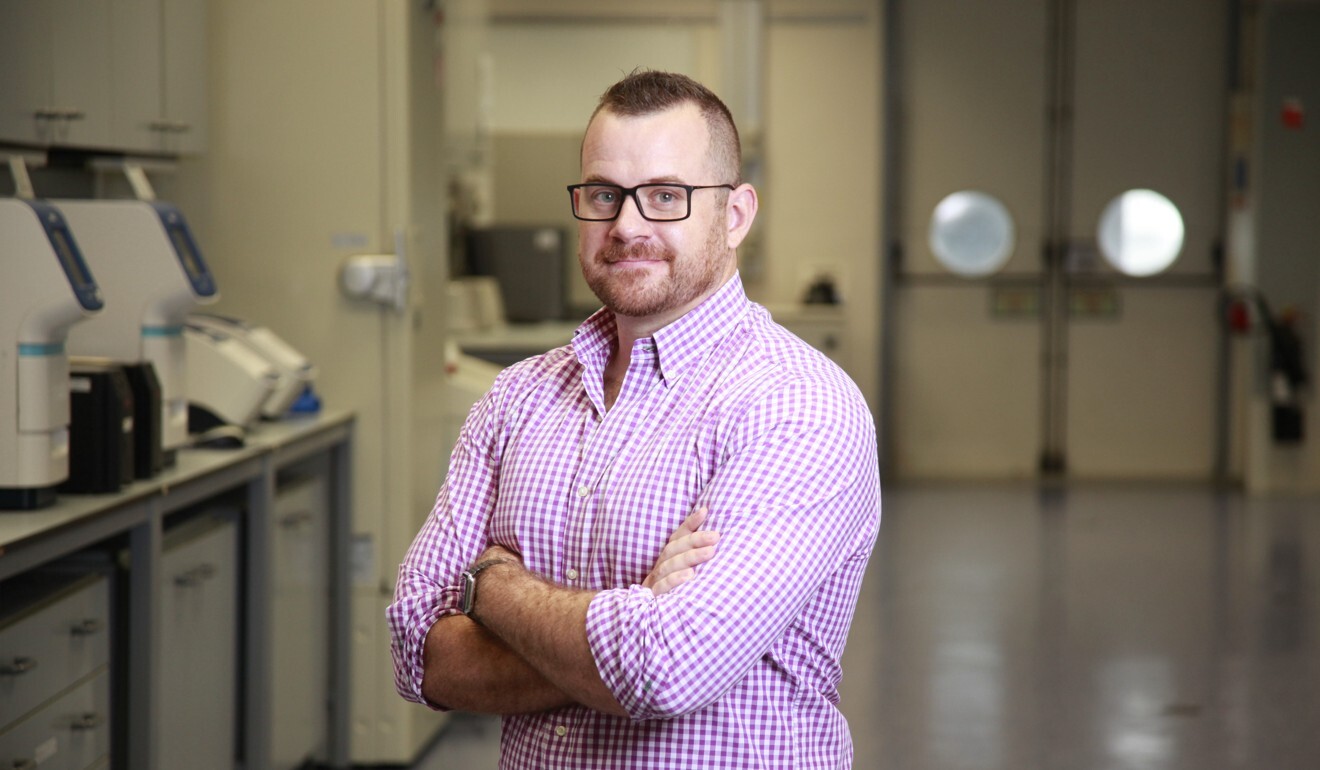 "My opinion is that after the Glassman tweet, there was a great deal of exposure given to CrossFit HQ and how the business was being run. Not only the toxic workplace but also the way they were engaging with affiliates.
"There's been criticism of how HQ had distanced themselves from affiliates over the years and to be honest with you I can't see what else we get from our affiliation fees apart from the brand. There are some very small benefits to some of our members who want to compete in The Open. When you reflect on that, you wonder what are we paying for?"
Typhoon is now keeping its ear to the ground. They hear that in the US, HQ is building a dialogue to gyms but the new approach is yet to spread to Hong Kong.
"There needs to be some kind of healing process," Baker added. "We put a lot of trust in CrossFit and really that trust has been betrayed. We need to work together to heal that divide and chart a course for the future."