The CrossFit Games 2020 opening day saw complete dominance from the two pre-tournament favourites. Tia-Clair Toomey, three-time reigning champion, and Mat Fraser, four-time reigning champion, are sitting top of the tables.
The first leg of the CrossFit Games is being held remotely as 30 men and 30 women compete for five spots each at the in-person final in California in October.
On the women's side, the top five women are Australian Toomey (380 points), Americans Brooke Wells (336) and Amanda Barnhart (281), Australian Kara Saunders (271) and American Dani Speegle (260).
Last year, Toomey drew away from the pack and left them fighting for second long before the final workout.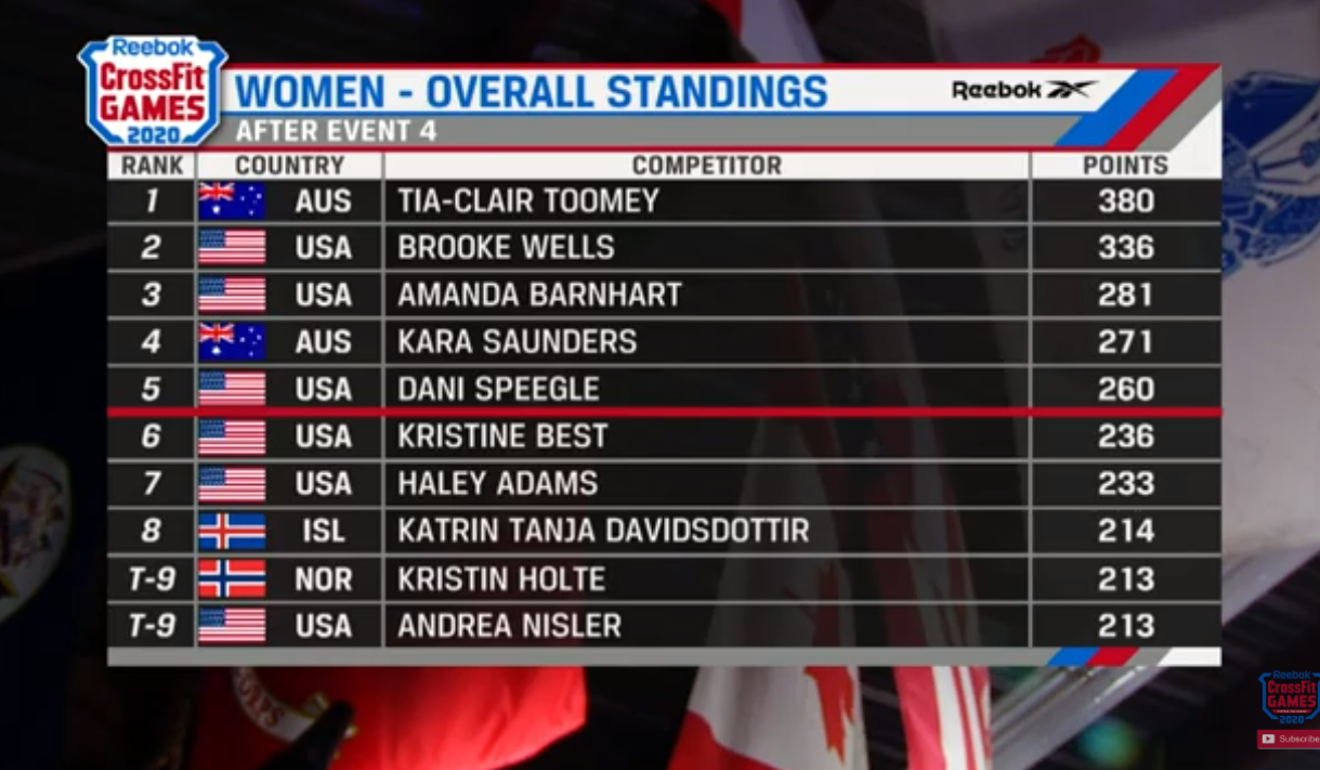 It looks to be going in the same direction again. She became the first person to win the three opening workouts at the CrossFit Games ever.
Meanwhile, much-fancied Sara Sigmundsdottir is languishing in 25th. The Icelander is a crowd favourite after coming third in her first two Games in 2015 and 2016. But she has struggled to kick on and deliver on her early promise.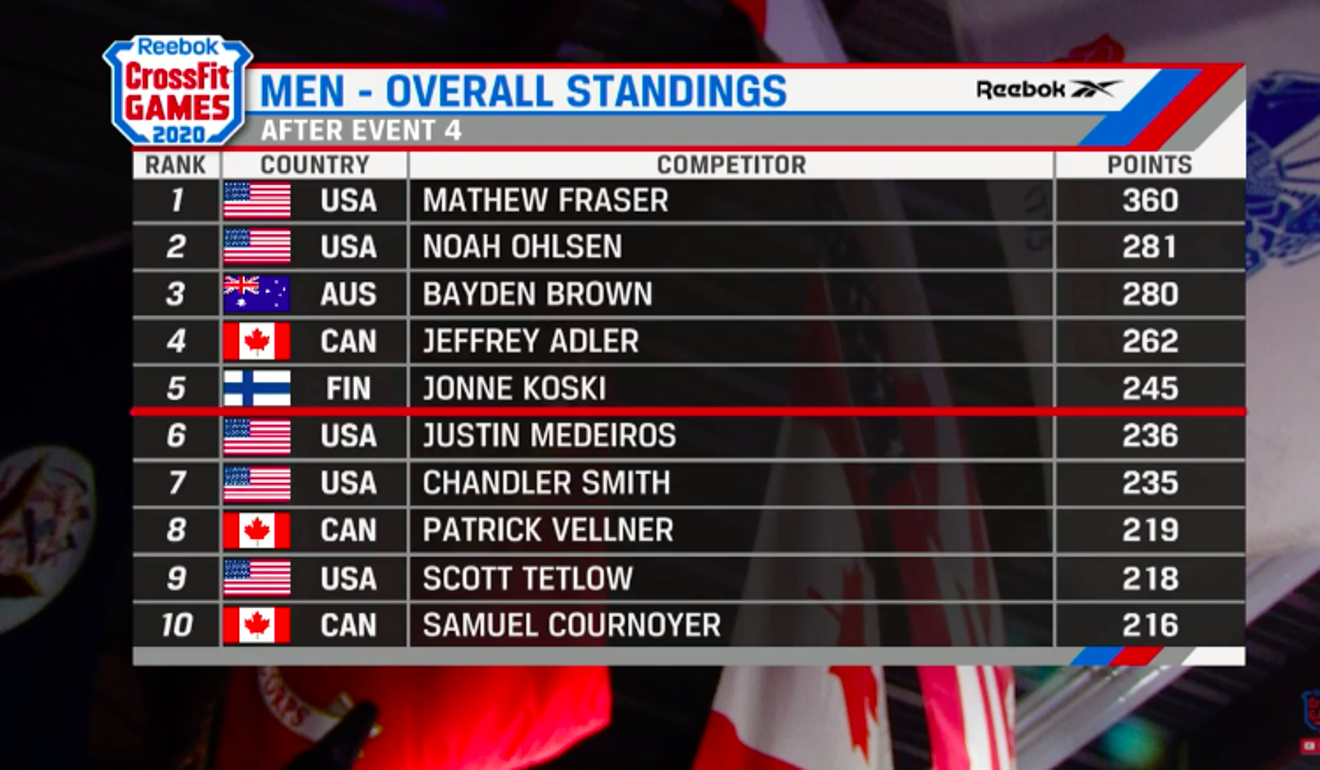 She opened this season with a bang, winning two of the sanctional events. But once again she has come up short at the Games and it looks like she has too much to do to earn a ticket to California.
On the men's side, the top five are Fraser (360), Noah Ohlsen (281), both Americans, Australian Bayden Brown (280), Canadian Jeffery Adler (262) and Finn Jonne Koski (245).
Fraser has won two of the four events so far and appears to be building to another title.
There are a great many Games veterans sitting in the 20s, set to be cut before California, including Jacob Heppner in 23rd, Brent Fikowski in 24th and Saxon Panchik in 26th.
The athletes face three more workouts on day two to earn their spot in the final.