Katrin Davidsdottir started day two of the CrossFit Games 2020 with a bang by winning the first two events. The double CrossFit champion moved from eighth to third place overall.
There are 30 men and 30 women taking part in the first leg of the CrossFit Games remotely from their own gyms. The top five will progress to an in-person final in California.
The first workout of day two was Nasty Nancy (five rounds for time: 500m run, 15 overhead squats of 125lb/56kg, 15 bar-facing burpees) and Davidsdottir finished in 18 minutes and 16 seconds. She was followed by Kristin Holte (18:23) and Tia-Clair Toomey (18:26).
The second workout was a handstand hold. Davidsdottir manage to hold the position for 2:54, followed by Kari Pearce (2:13) and Danielle Brandon (2:12).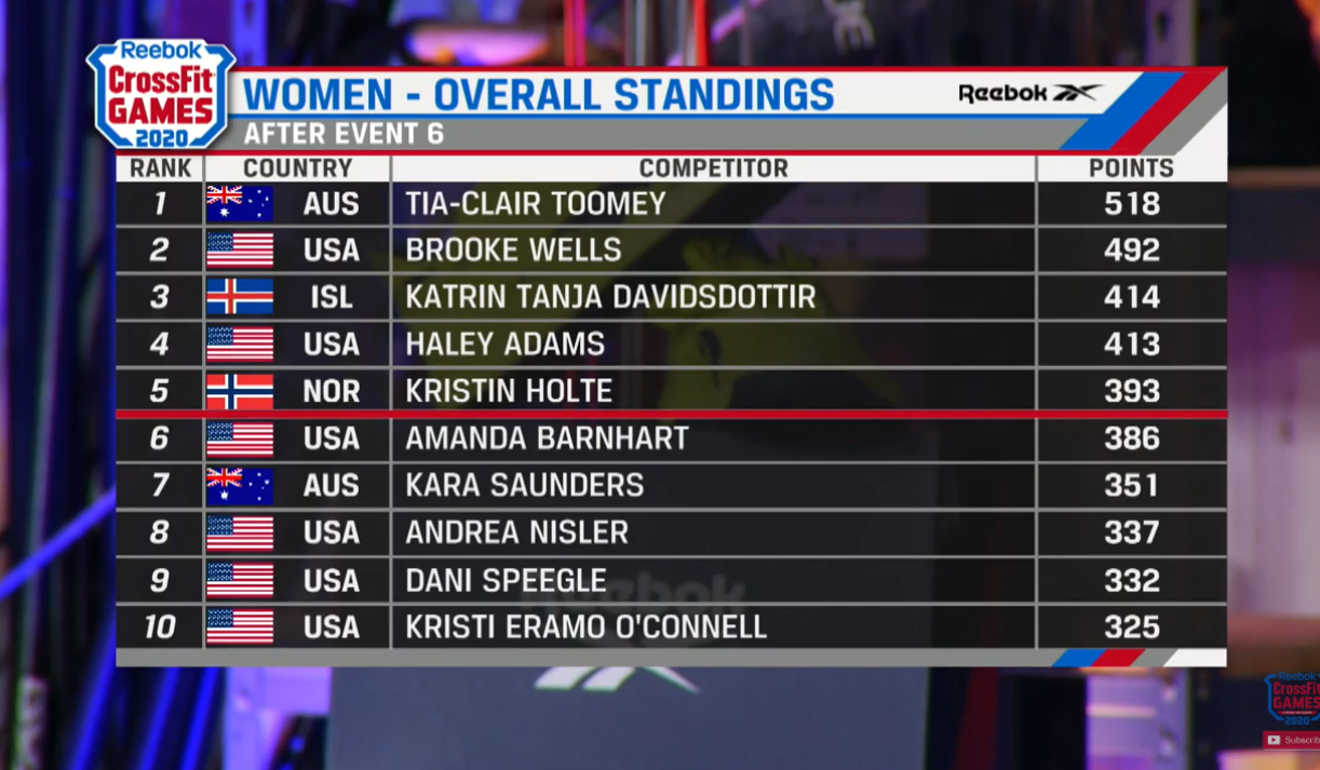 Davidsdottir, from Iceland, won the CrossFit Games in 2015 and 2016.
Toomey finished the handstand in 16th, her lowest finish yet, but she still sits in first place overall.
Tia-Toomey made history yesterday by becoming the first person to win the three opening workouts at the CrossFit Games. Having taken top spot in Friendly Fran, the one-rep max squat and Damn Diane, she then finished sixth in the 1,000m row and ended day one at the top of the leader board.