Kara Saunders finished the CrossFit Games 2020 with a flourish, winning the final workout but the impressive performance was not enough to earn her a spot in the final though.
The first leg of the competition was competed between 30 men and 30 women around the world, all hoping to win a spot at the in-person final in California, in October, by finishing in the top five.
Saunders finished Awful Annie (For time 50 reps/40/30/20/10: double unders with a heavy rope and GHD sit-ups. Five reps/four/three/two/one: cleans (185lb/82kg)) in seven minutes and three seconds.
She was almost a minute ahead of overall leader Tia-Clair Toomey. Brooke Wells finished in 9:10.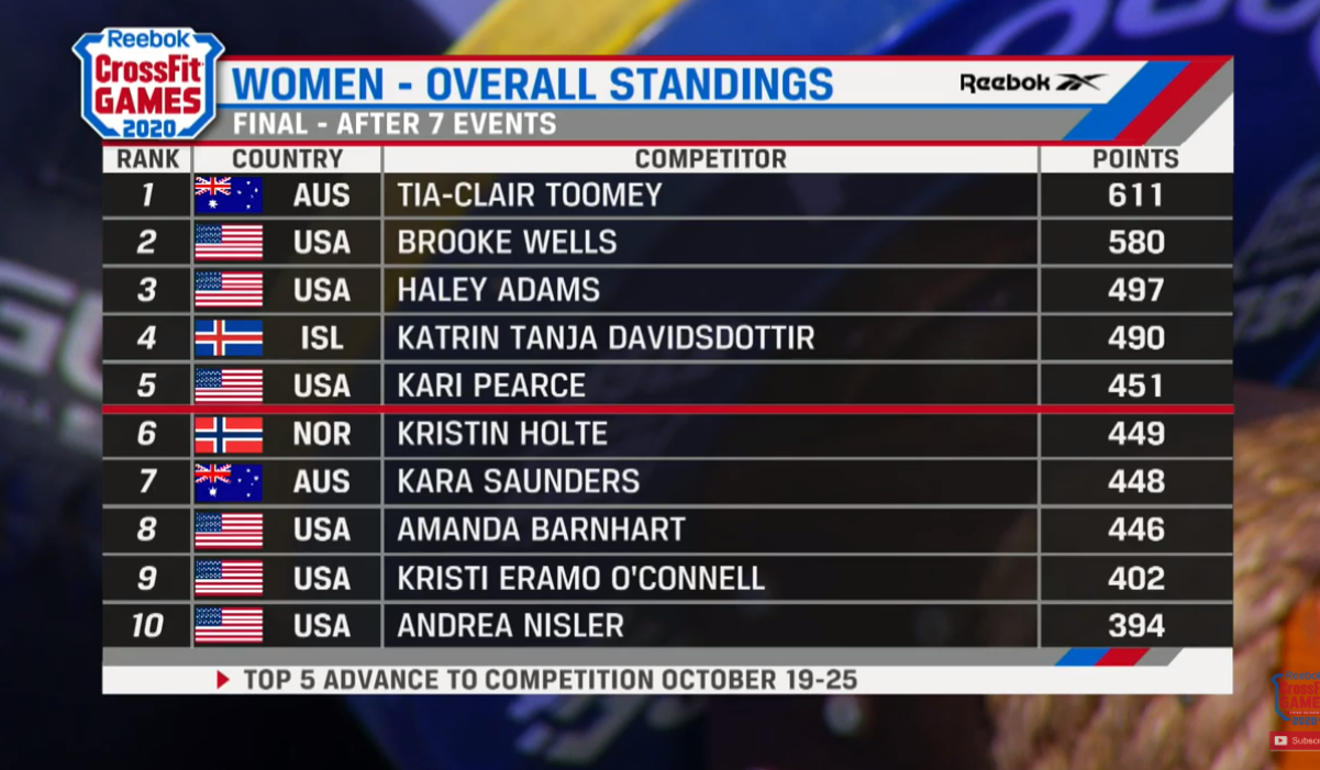 Going into Awful Annie, Kari Pearce was battling with Saunders and Amanda Barnhart for fifth place. Pearce finished in eighth, which was enough to see her clinch the final spot.
The women who have qualified are Toomey, Wells, Haley Adams, Katrin Davidsdottir and Pearce.