Mat Fraser and Tia-Clair Toomey won the first leg of the CrossFit Games 2020 to earn their spots in the final. There were 30 men and 30 women vying for five spots each at the in-person final in California in October.
On the men's side, Fraser will be joined by Noah Ohlsen, Justin Medeiros, Samuel Kwant and Jeffery Adler in the final.
Fraser has won four consecutive CrossFit Games and proved why he is favourite to take a fifth title by opening the weekend with an event win. He then backed up the performance with a fourth, first, eighth, first, second and first-place finish over the course of the weekend. Going into the final workout, he was 99 points ahead of Ohlsen.
A handful of athletes were fighting for the final spot. Jonne Koski, of Finland, was tied with American Chandler Smith for fifth after event six. Right behind those two was Canadian Adler, but he leapfrogged both on the final workout.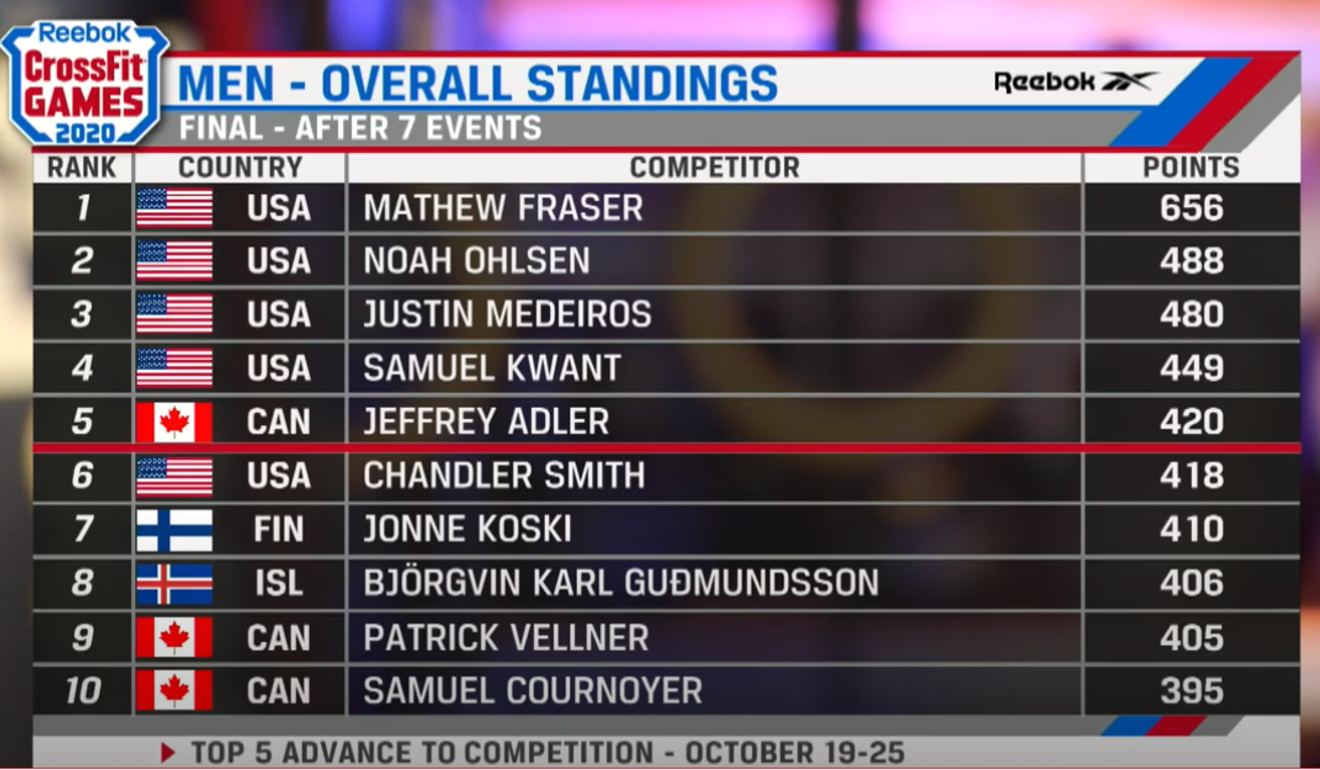 In the women's competition, Toomey is joined by Brooke Wells, Haley Adams, Katrin Davidsdottir and Kari Pearce.
Toomey laid down the law early and became the first person to win the opening three CrossFit Games workouts. She backed up her three wins with a sixth, third, 16th and second-place finish in the remaining workouts.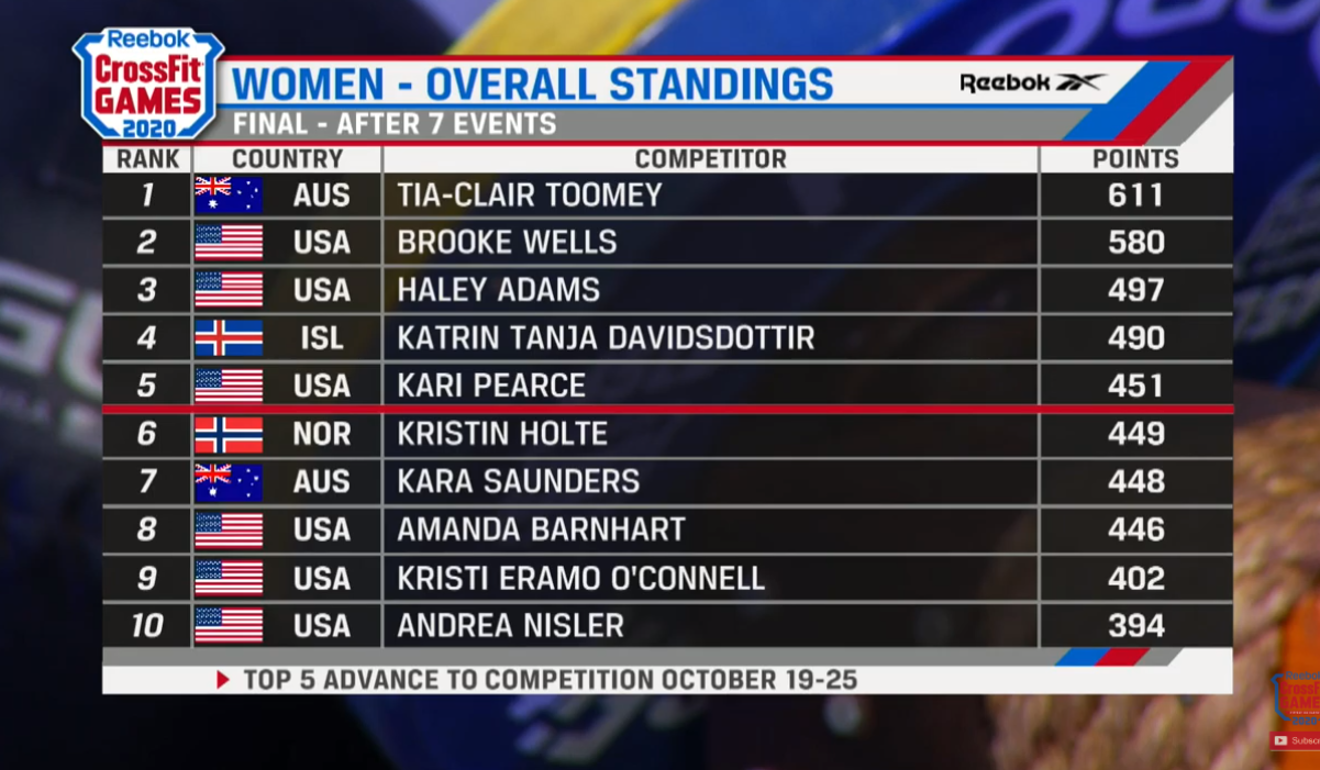 Davidsdottir's place in the top five was not assured until the second day. The two-time champion was in eighth place but opened day two with two victories and jumped into third, before settling into fourth as the weekend concluded.
Pearce was battling with Kara Saunders and Amanda Barnhart for fifth place, but she claimed the final spot with an eighth-place finish in the final workout.