The CrossFit Games 2020 will be shown live on US television channel for the first time, with CBS showing a two hour segment on day two of next week's finals. The rest of the events will be live streamed on social media via the CrossFit channels. You can watch live here.
The finals begin at 8am Pacific Time on Friday October 23 and conclude at 4pm on Sunday October 25. They will be between five men and five women. The first leg was held remotely in September, when the field was whittled down from 30 men and women.
The CrossFit Games will be on live the CrossFit Games website, Pluto TV, Facebook and YouTube. The first event on day two, from 10am to 12pm, will be on CBS.
Check out the broadcast schedule below.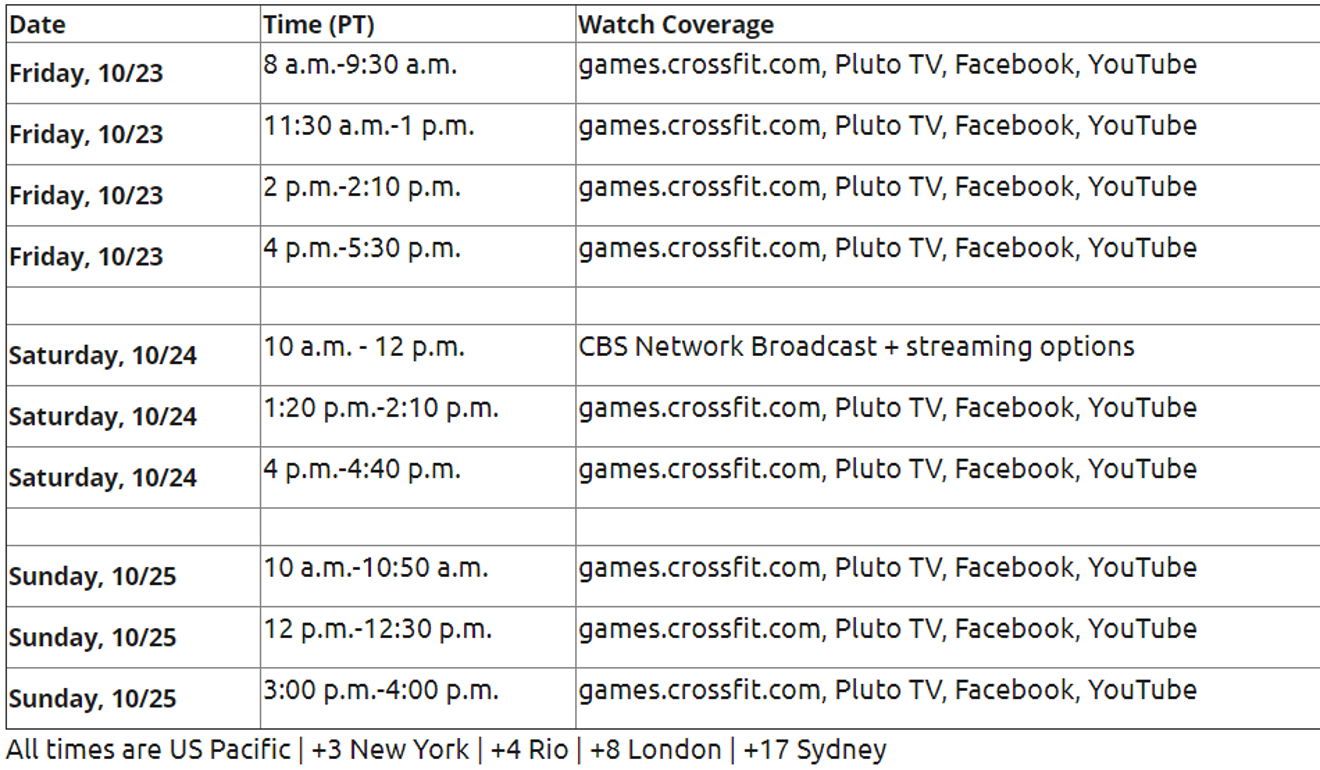 The five men who made the final are defending champion Mat Fraser, Noah Ohlsen, Justin Medeiros, Samuel Kwant and Jeffery Adler.
The five women are defending champion Tia-Clair Toomey, Brooke Wells, Haley Adams, Katrin Davidsdottir and Kari Pearce.
Typically, CrossFit keep the workouts hidden until the last minute so the athletes have no time to prepare. Workouts can range from one rep maximum lifts to long distance runs or swims.