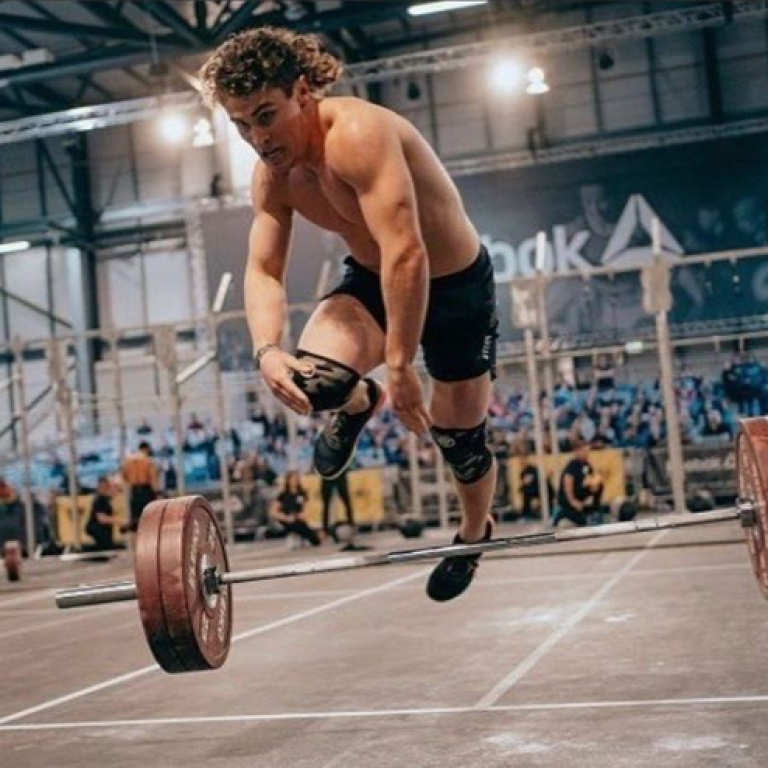 CrossFit Games 2020: Justin Medeiros' inexperience won't stop the rookie mixing it with Mat Fraser
Justin Medeiros is already in the top five in only his first year at the CrossFit Games, but can he shock the big guns and stand on the podium?
The top five men in the first leg of the CrossFit Games progressed to this weekend's final – in first was four-time champion Mat Fraser, in second was last year's runner-up Noah Ohlsen, in third was … who?
Justin Medeiros burst onto the CrossFit scene by claiming a spot in the final at his first ever CrossFit Games. At just 21 years of age, this rookie of the year has bags of potential supplemented by a dose of mental resilience.
If he wins, Medeiros will be the first rookie to claim the title of "Fittest on Earth" since the introduction of qualification via the Open in 2011. Even second place would put him on par with the great Fraser, who was runner-up on his debut in 2014.
"To beat Mat Fraser you just got to be going really, really fast, and you have to be going really, really hard. People have been trying to figure that out now for the past four or five years," Medeiros said on a YouTube video by Buttery Bros, the team in charge of the Games documentary.
"I'm really curious to see what he's all about. But he's human, I think we've seen that. He's beatable. I'm really excited to hopefully make that happen."
Medeiros' rise to the top five has been fast. The American earned himself a spot in the Games by
winning the Filthy 150 last November
. Though impressive in beating 13 other Games athletes, there were not any really big names to contend with. In February, he finished 17th in the Wodapalooza sanctional. Since then he has started training at CrossFit Fort Vancouver with coach Adam Neiffer.
"Working with that guy, that was the big change I made," he said. "I moved up here [Vancouver] and dedicated a lot of time to it. I figured out this is what I wanted to do. I told myself I had until I graduated college to give myself a shot, that gave me two more years. I put everything in one bucket."
The final will be held at a ranch in California called Aromas. It was the site of the original Games in 2007 and also where Medeiros took his Level One CrossFit coaching certificate, having grown up an hour away in Lodi.
"This is going to be a once-in-a-lifetime experience," he said. "This is never going to happen again, where the top five get to go down and compete for a whole weekend. It's going to be really cool to go there and experience that."
A testament to Medeiros mental resilience is the fact his breakthrough year has a difficult backdrop. He is studying kinesiology at Boise State University, but he took a semester off to care for his father after he was hospitalised with a head injury in January, according to CrossFit blog Morning Chalk Up. Then, just three weeks before the first leg of the CrossFit Games in September, Medeiros' grandfather passed away.
He honoured his grandfather with his third place finish in leg one, which included a front squat personal best.
The future is bright for the rookie and the future might arrive this weekend.