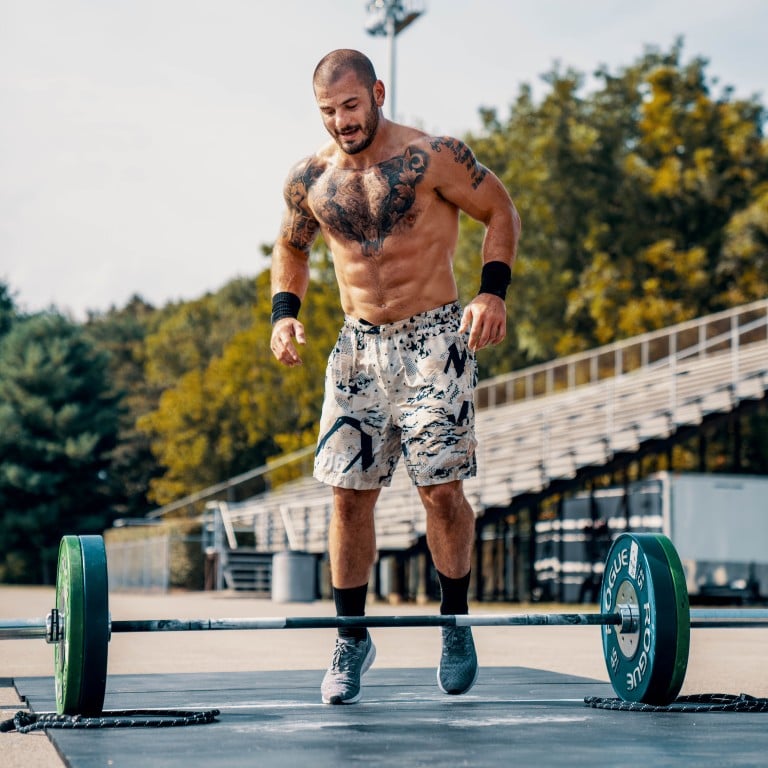 CrossFit Games 2020: Mat Fraser talks complacency and life-changing moment that turned him into 'Fittest on Earth'
Mat Fraser's second place finish in 2015 puts him on a path to constant improvement and four consecutive 'Fittest on Earth' titles
Mat Fraser is on the cusp of winning more CrossFit Games titles than any athlete, but the journey started with a year of complacency.
The American came second at his first Games in 2014, and then second again in 2015, but the experiences were wildly different.
"I got very complacent back in 2015. I had a life-changing moment on the competition floor," he said. "I didn't feel I had won second place. In 2014, I had no expectations going in and I felt like I had won second place. Then 2015 came around and it was just a year of complacency and cutting corners. I felt like I had lost second place."
The CrossFit Games finals are being held in Aromas, California, the site of the original Games in 2007.
Just five men
will battle it out for the title "Fittest on Earth". The finalists earned their spots via a remote first leg of the competition in September involving 30 men worldwide. The unusual format is a product of Covid-19 restrictions.
"Only having a field of five, to me it's like the event last year when we started with 150, it's the same as stage one this year when we're in the gym by ourselves," Fraser said. "I'm going to try to tap every ounce of my potential, it doesn't matter if I'm going for my first title or I'm going for my fifth title."
"I've trained all year to give the best performance I can in this moment."
His drive and attitude all stem from his formative 2015 year.
"I have really tried to never rest on my laurels since. Every year there are different PRs and different things to focus to make into strengths. This year is no different. I've hit more PRs," Fraser said. "The approach to this competition is no different to how it was in 2016, 17, 18, 19. I'm not setting my bar based on what's been accomplished in the past."
Coupled with Fraser's focused attitude is new training conditions. He won his first two titles while training in a basement by himself. He could not even do a full snatch without hitting the ceiling. But now he trains with
three-times Fittest on Earth Tia-Clair Toomey
.
Fraser said his friends have noticed a marked improvement in his outlook, commenting that he now smiles when he trains.
"I've changed everything, but the goal to just get better all the time [is the same]. I haven't felt that I've ever been complacent in the last couple years, especially not in the last year, training side by side with Tia. It's a healthy push every single day," Fraser said.
The call of history will not bother Fraser, as his record-breaking fifth title beckons.
"If I end with four, or if I get five, it's only a matter of time before someone else does it," he added. "I can only focus on my performance, my defence, one by one."
This article appeared in the South China Morning Post print edition as: From complacency to being the 'Fittest on Earth'