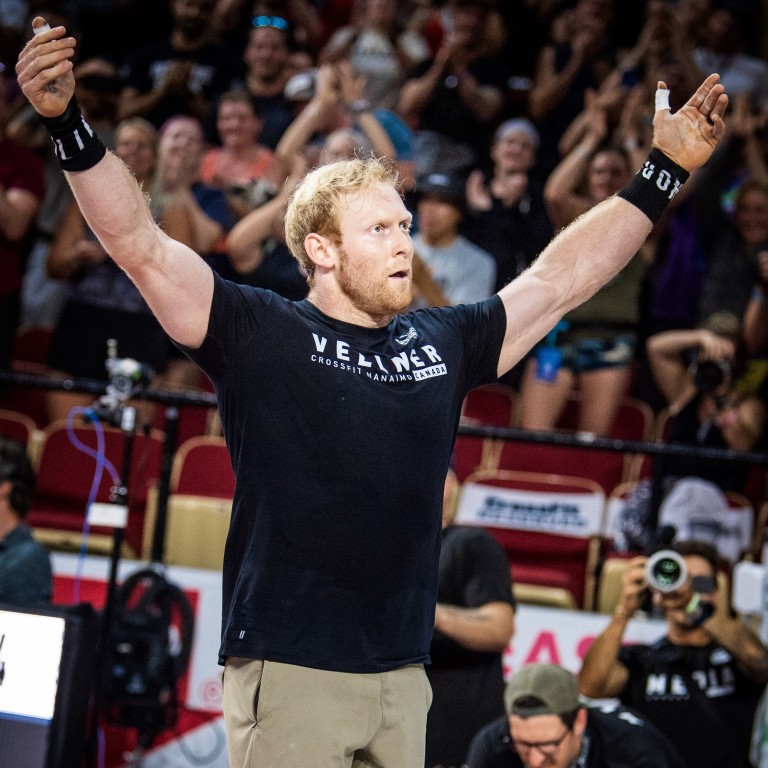 CrossFit Games 2022: leader board confusion and weather delays disrupt opening, as events moved to day 2
Fans and athletes alike were confused as judges lost count of how many laps the athletes had completed during the opening bike workout
Events have been postponed to Thursday following weather delays
The CrossFit Games 2022 opening day was marred by confusion and chaos during the first workout. Athletes and fans were unsure who had done how many laps and the organisers had to adjust the scores after the event, when they reviewed the footage.
Then the next event was delayed because of bad weather and postponed to Thursday.
Overall, after three events, Mallory O'Brien and Ricky Garard are leading in the women's and men's categories respectively, with 2021 champion
Justin Medeiros
hot on Garard's heels. O'Brien meanwhile is followed by Emma Lawson and Arielle Loewen.
Event one
The opening workout, called "Bike to work":
For time:
75 toes-to-bars

5-mile bike

75 chest-to-bar pull-ups

5-mile bike
The bike rides were done around a one mile lap, and athletes, judges and fans lost count of who was on what lap.
Danielle Brandon seemed to come from the back to finish 8th in the women's event, but it later transpired that had not completed her fifth lap. The scores were later adjusted as a result.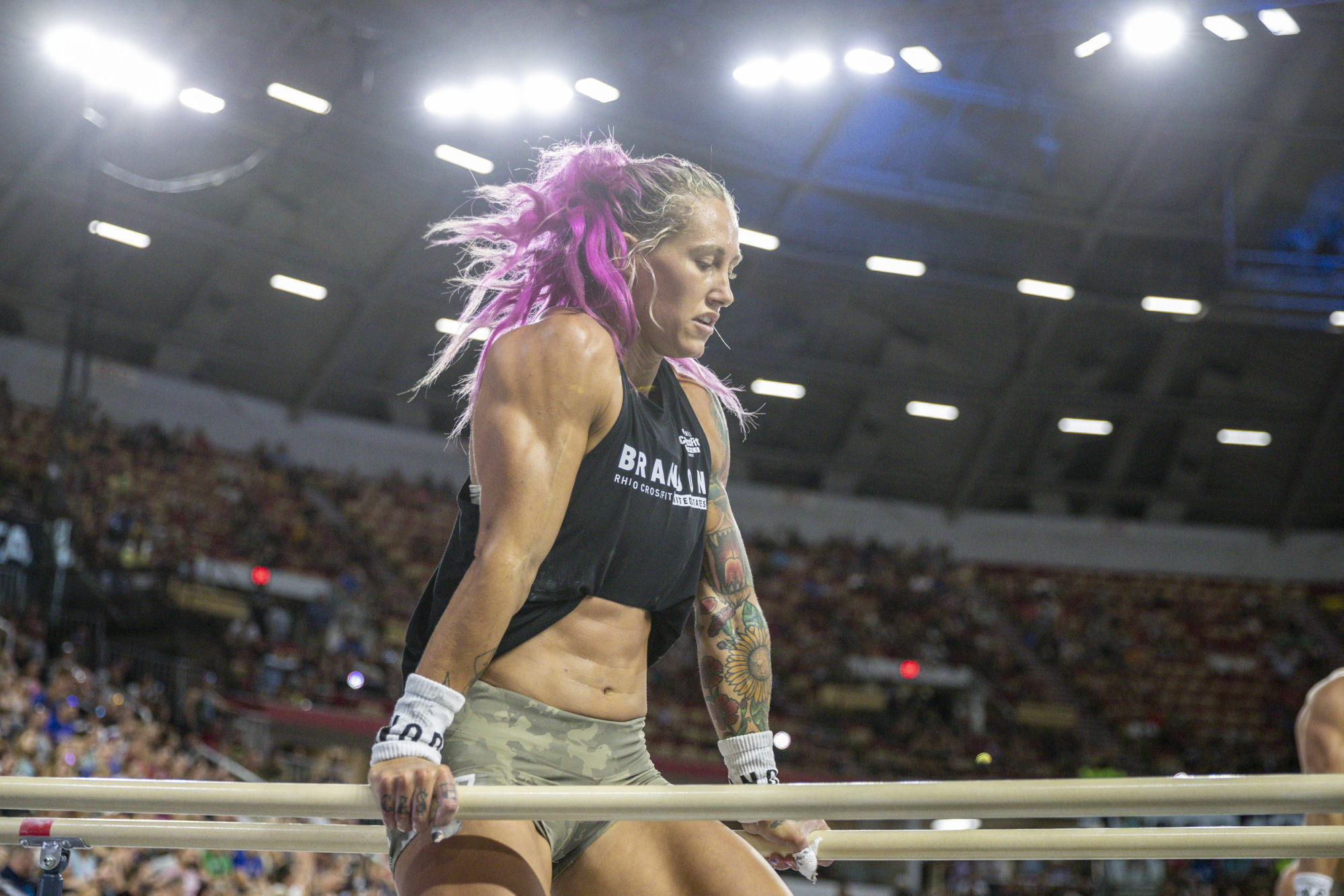 In the end, the top three finishers were Haley Adams, Tia-Clair Toomey and Emma Lawson
The men's side was equally confusing. It appeared as of Jonne Koski was in the lead, and when Garard finished the event first, fans were wondering if he'd missed the bike lap.
It took two hours for organisers to confirm Garard had won, with Koski second and Medeiros third.
Event two
As athletes prepared for the second event, bad weather set in and organisers eventually took the decision to postpone them to Thursday, which was previously scheduled as a rest day.
The second individual event, and two teams will take place on Thursday after the opening ceremony.
Event three
Events three and four went ahead, as they were indoors, in the stadium known as the Coliseum.
The Speed Skill Medley – a complicated competition saw athletes whittled down to just five for the final round.
Quarter final Round:
3/2 pegboard ascents

75 unbroken single-undoers

10 unbroken single-leg squats, left

10 unbroken single-leg squats, right

Handstand walk course
20 fastest athletes advance
Semi-final Round:
2/1 strict pegboard ascents

50 unbroken double-undoers

10 unbroken single-leg squats, left

10 unbroken single-leg squats, right

Handstand walk course, pirouette start
5 fastest athletes advance
Final Round:
1 strict pegboard ascent

25 double-under crossovers

10 unbroken single-leg squats, left

10 unbroken single-leg squats, right

Handstand walk course, low start

Time cap: 3-3-3 minutes
The confusion from event one seemed not to effect Brandon, who redeemed herself to win. The top three were Brandon, Rebecca Fuselier and Emma Lawson.
On the men's side, Nick Mathew, Guilherme Malheiros and Medeiros finished as the top three.
Event four
The final event of the day was a hard fought contest called Elizabeth Elevated:
21-15-9-9-9 reps for time of:

Squat cleans

Dips with parallel bar traverses
Women: 95lb cleans
Men: 135lb cleans
Patrick Vellner, a veteran of seven CrossFit Games and last year's runner up, made his experience count. He was in the final heat and snatched victory by almost 40 seconds.
In second and third were Bjorgvin Karl Gumundsson and Colten Mertens respectively.
On the women's side, Arielle Loewen, Kara Saunders and Mallory O'Brien finished as the top three.