Tina Liang Mintian, Cloris Chen Yuli, Amber Li Xiaobing and Sarah Meng Yajie look like your average Chinese students. They are anything but.
The four women in their early 20s make up Kung Fu Cha Cha, which is the first Chinese team to enter the "world's toughest row" and will see the quartet attempt to row from Gran Canaria, off the northwestern coast of Africa, to Antigua 4,828 kilometres away in the Caribbean.
The Talisker Atlantic Whisky Challenge (TWAC) is the world's largest ocean rowing race and teams are completely unsupported.
This means they will carry their own food, treat their own water with solar panelled desalinaters and only have each other for company as they row for two hours and sleep for two hours all day and night for over a month.
Li told her parents her plan over the phone, and they thought she was crazy and disagreed with her decision.
"I'm from a traditional Chinese family and my parents didn't get good education," 22-year-old Li said.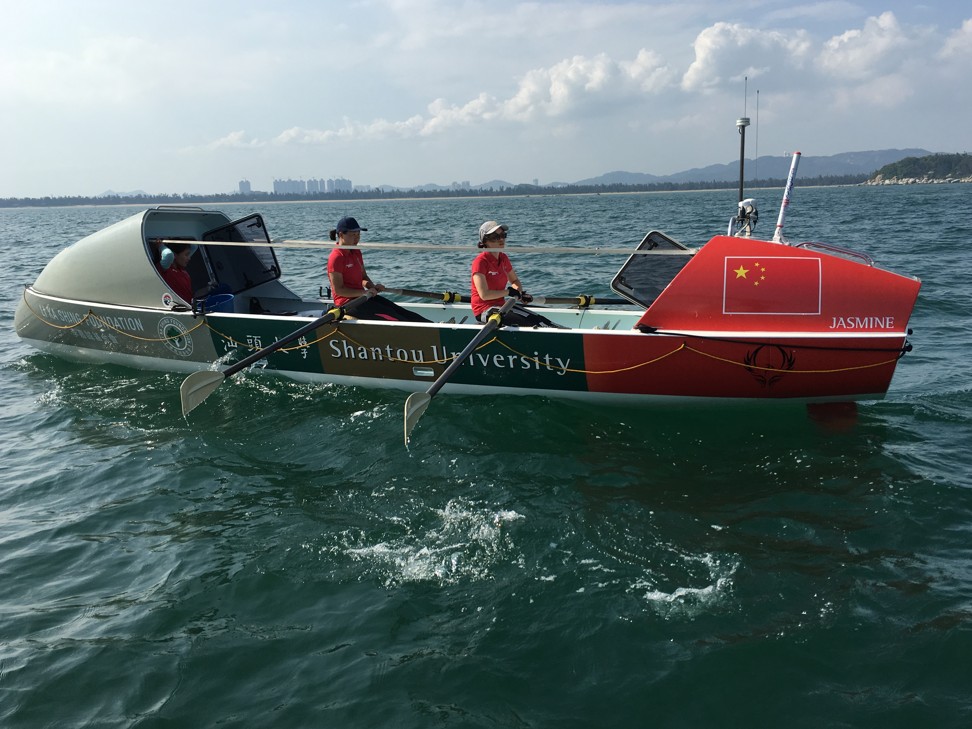 "So a university student as I am, they expect me to put focus on my study rather than anything else.
"My future in their mind is to graduate from the university then get a job and lead a simple and happy life. As a girl, that's it."
It took Li two hours of explanation to help her parents understand why she wanted to put her life at risk.
Nikki Holter, event coordinator for TWAC, said Kung Fu Cha Cha can serve as role models for people across Asia, not just in China by catapulting ocean rowing into the region.
Watch: TWAC documentary
"The focus and motivation of this team is already clear," Holter said. "Their dedication to training and learning is beyond encouraging and we look forward to Kung Fu Cha Cha leading by a fine example. "Don't forget that ocean rowing is still predominantly a male orientated sport, so to have a female fours team is also a potentially record breaking team."
Li said that extreme sports does not have a large following in China because many people have to focus on making a living, and don't have time for the luxury of obscure sports.
"As part of the new generation who received high education and are open minded because we are exposed to other cultures, we are willing to do something different," Li said.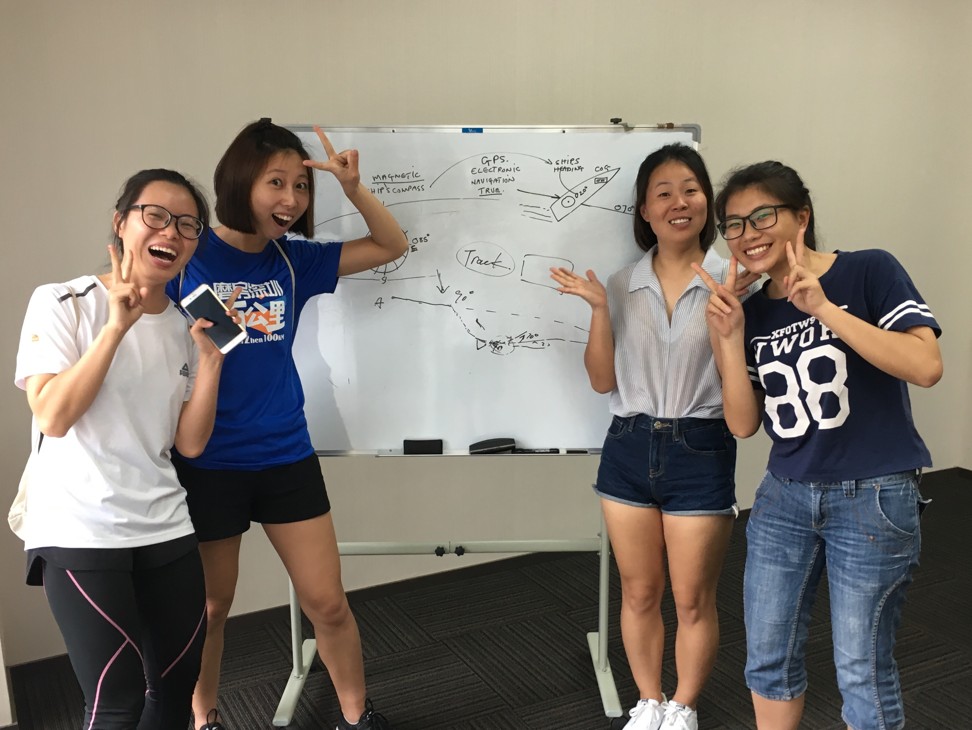 The four woman first fell in love with the idea of crossing the Atlantic after rowing from Shantou to Hong Kong. They were coached by Charlie Pitcher, who set the record for the solo row across the Atlantic in 2013.
"Charlie shared with us the story of his solo rowing across Atlantic and breaking the world record," 23-yuear-old Chen said.
"From then on, we dreamed of rowing across the Atlantic one day in the future and we wonder how it would feel like."
The 640km row from Shantou to Hong Kong took two years of training and involved 20 students from Shantou University.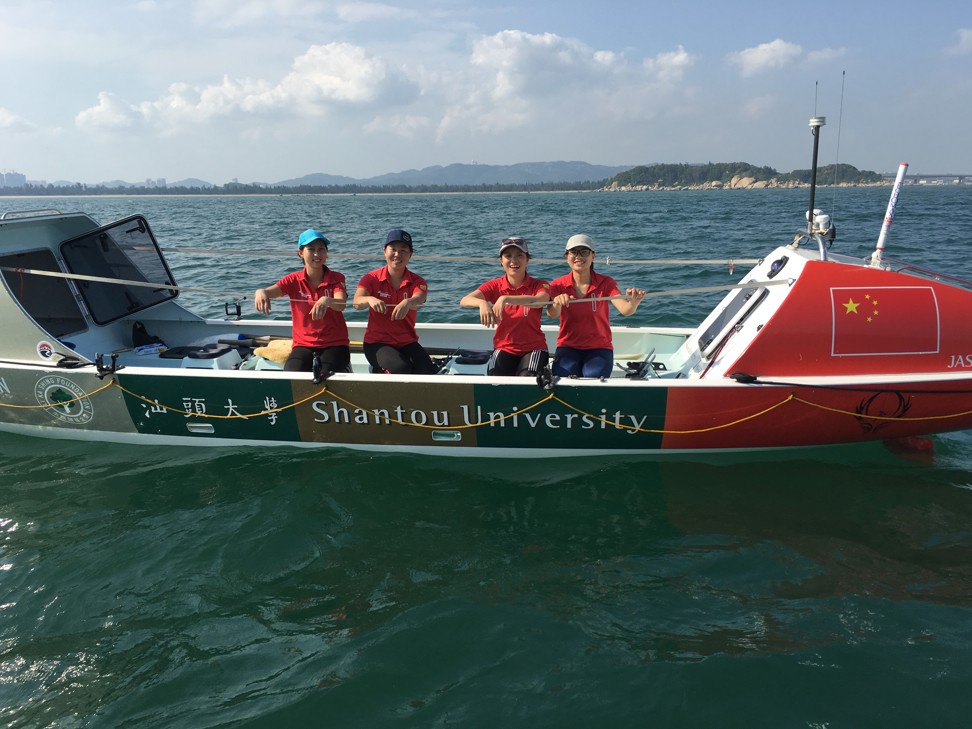 Meng said that they treasured the company of the others on board and were left with the desire to test their potential.
"By doing this challenge, we hope exercise and develope ourselves, and meanwhile to inspire more Chinese young girls to dare to pursue their dreams," said 23-year-old Meng.
The main obstacle to ocean rowing is the expense, with the entry fee for TWAC around HK$800,000 once the race fee has been paid, the training courses completed and an ocean rowing boat and all the equipment has been bought.
Usually, the most insurmountable task is finding corporate sponsors to support the expedition in exchange for marketing and event speaking.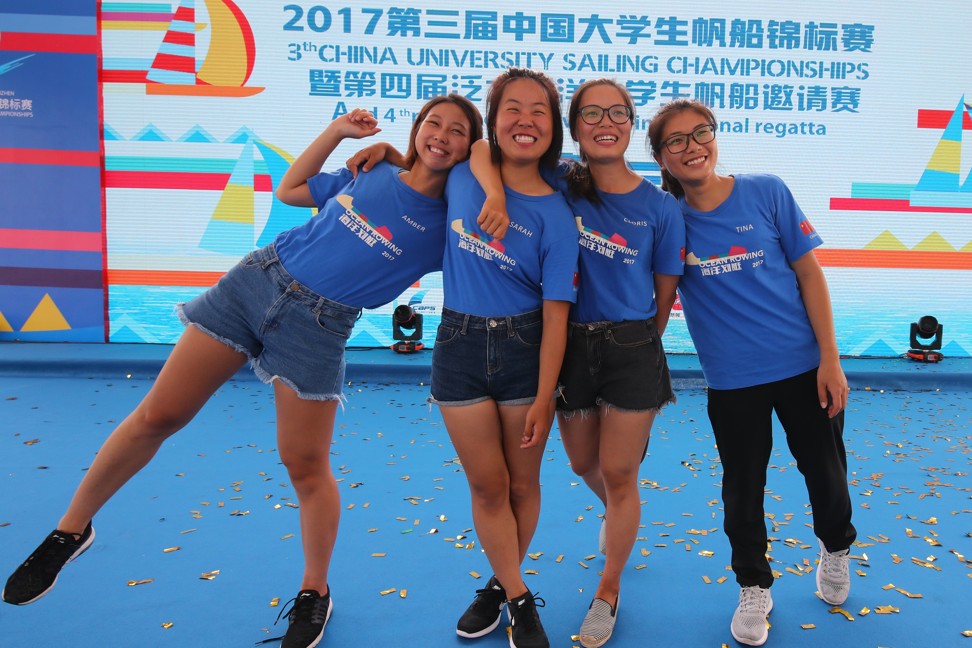 But the Li Ka-shing Foundation, operated by the Hong Kong tycoon, agreed to fully support the team.
"There are some people who would like to participate but are unable to get supported financially," Li said.
"We are really lucky because we are attempting it at the right time - we want to do it and we are getting great support."
There are some challenges, though, the woman will face that the other teams are free from.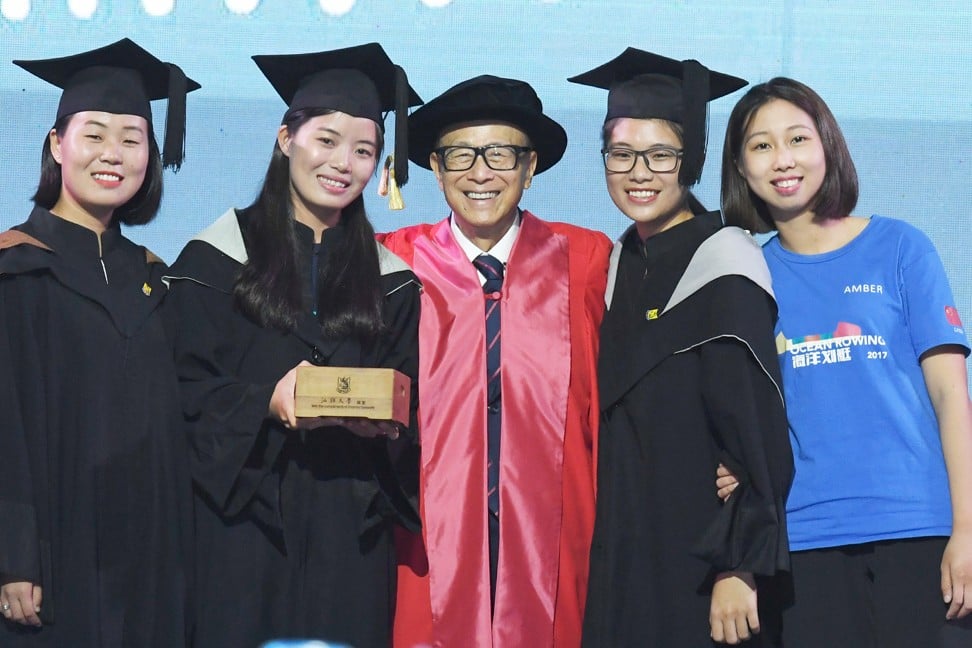 "We are not used to the western food while most of other participants are westerners," 23-year-old Liang said.
All four complained about the prospect of relying on expedition style Chicken Korma and Chicken Tikka Masala, Indian dishes that are staples in the British diet, but ones they had never even heard of.
But Liang is convinced that their team spirit is enough to pull them through having come this far as a team.