Freezing temperatures and huge weights made the 13-kilometre Spartan World Team Championships more difficult than ever.
"It's the hardest race we have ever done," Nicky Inge said. "Nothing in Asia compares."
Spartan races are long obstacles courses requiring competitors to lift weights such as sandbags and buckets of gravel, throw spears, swim, sprint up hills, crawl and swing from bars.
The three-member Hong Kong team competing in Lake Tahoe, California, comprised Inge, Roy Ng and Magdalena Cvetkovic.
"The obstacles were great," Cvetkovic said.
Watch: Hong Kong Spartans in action
The most challenging was the twister, followed immediately by the monkey bars, she said.
The former is a rotating bar with small handles, where athletes swing from handle to handle.
Ng said the weights were far heavier than they were used to.
When you feel like dying, you keep on running – Hong Kong Spartan team face brutal beast at world championships
Cvetkovic said: "We all realised that having two girls in the team was a bit of a disadvantage with all these heavy carries and next year we will have a team with two men.
"Poor Roy helped us a lot with the carries as they were too heavy for Nicky and me."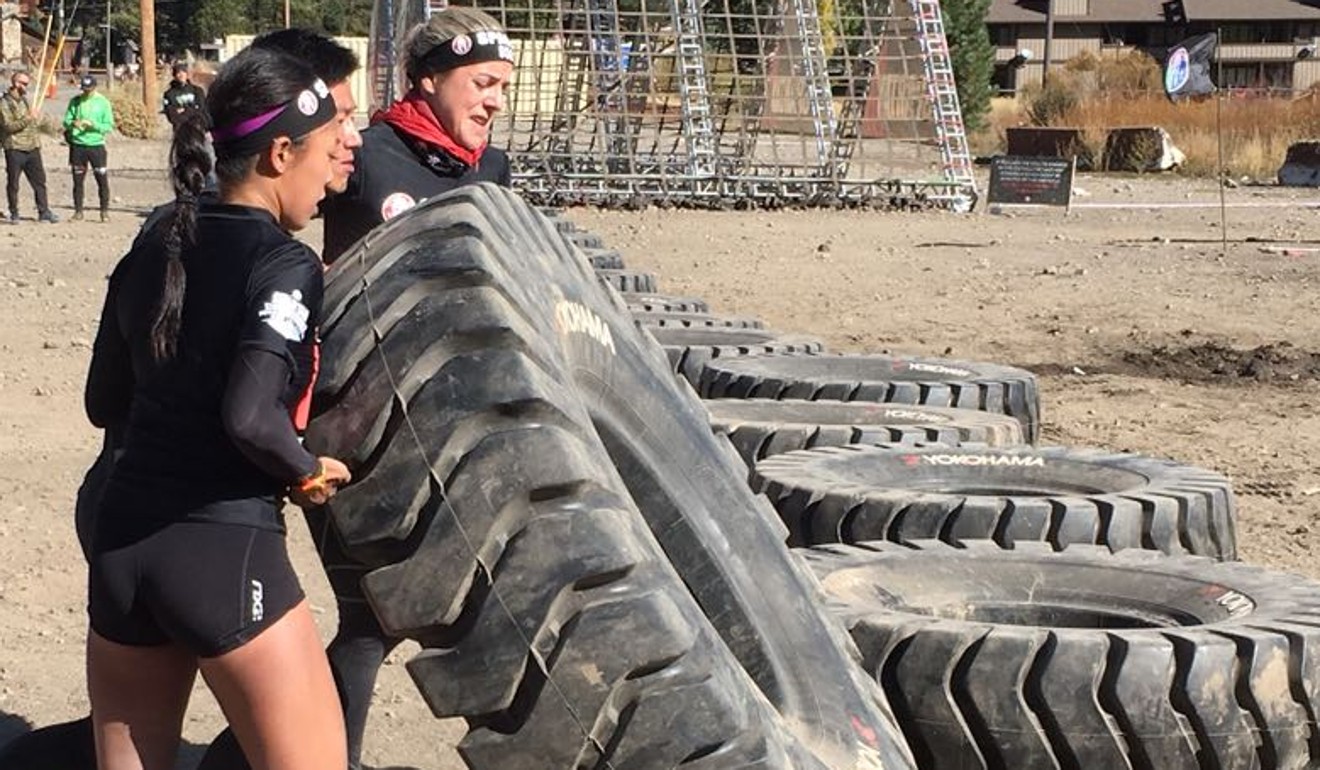 To make matters more difficult, all the Spartans compete in an individual race the day before.
Every competitor had to race in the individual event to ensure they were all equally tired, said Cvetkovic.
The temperature was close to freezing, which presented a formidable challenge in the 100-metre lake swim.
"We thought it would be taken out [of the course] because of the cold weather," Inge said.
Cvetkovic was so cold she lost feeling in her legs, but soldiered on and pushed herself to the brink until she entered the water for the lake swim.
"My body went into shock mode. I got fished out by the rescue team and ended up in the ambulance tent with hypothermia," Cvetkovic said.
After a night recovering in her hotel, she rallied and ventured back out for the team event.
The team set themselves the target of beating Malaysia, but finished one place behind their Southeast Asia rivals in 23rd place out of 27 teams.
The fierce rivalry on the course does not translate off the course.
"We finished the day with a team dinner with our competitors but good friends, team Malaysia," Cvetkovic said.