Concentrating at your desk for more than a few minutes can be hard enough, but for two teachers paddle boarding around Lantau, they need to maintain focus for hours just to stay out of the water.
Jonny Haines, a teacher at Discovery Bay International School, says that he's turning to yoga to practise.
"Yoga is perfect for paddle boarding. You get in a zone," he said. "On the board, sometimes if you lose focus, that's when you fall. But if you can maintain that concentration, it will be very helpful."
Haines and Tim Tait, also a Discovery Bay International School teacher, will be paddle boarding 75 kilometres around Lantau Island in February to raise funds and awareness on behalf of Plastic Free Seas.
Watch: Haines and Tim out on the water paddling
They aim to paddle 15km a day for five days, but have to call on all their focus to combat the waves.
Haines said: "It's easy to bust out 12 to 15km in the cove but as soon as you get out into the choppy weather, you realise that you need core and strength."
Tait said that each long distance training paddle provides a steep learning curve.
Manufacturers are waking up to the environmental cost of sports clothes and equipment by introducing sustainable products
"I had too much air in my bag at the front, tied down by bungies. It was acting like a sail," Tait said. "The wake from ferries is hard too, it's much steeper than normal waves."
The pair alternate between standing and kneeling. Their knees and lower backs begin to hurt after long periods of standing and balancing. But kneeling is not much better.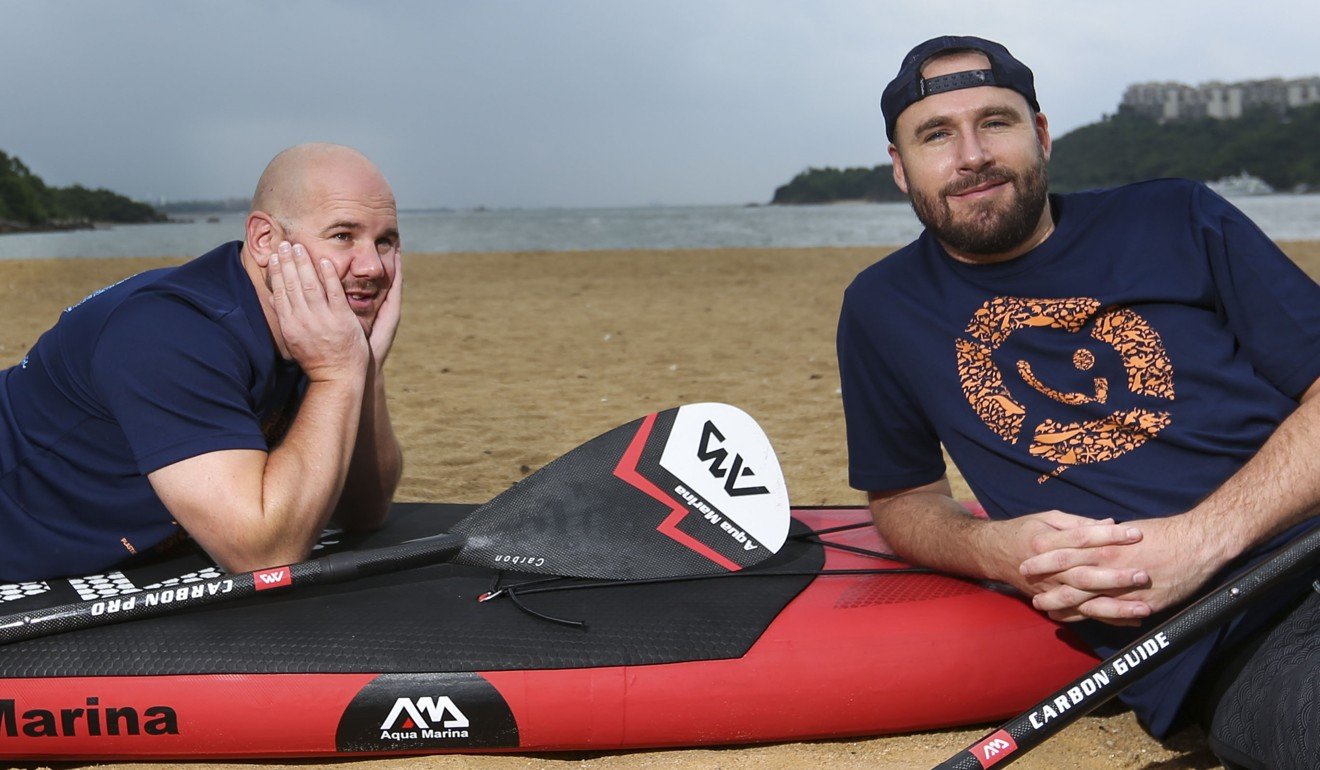 "When you kneel for a long time," said Haines, "you get up and realise you're legs are screwed."
Haines and Tait have recently become ardent campaigners against growing ocean plastic pollution.
"Some of the beaches you see, it makes you feel sick to your stomach," Haines said.
"Everyone has the same values when you talk about it," Tait said. "No one wants it there. All the opinions and values, they don't matter until they turn into action."
Eight million tonnes of plastic is dumped in the ocean each year. Plastic bags are used for just 15 minutes on average before they are thrown away. If plastic does break down, it's eaten by small fish and makes its way back up the food chain into human consumption.
Often, though, it does not break down at all.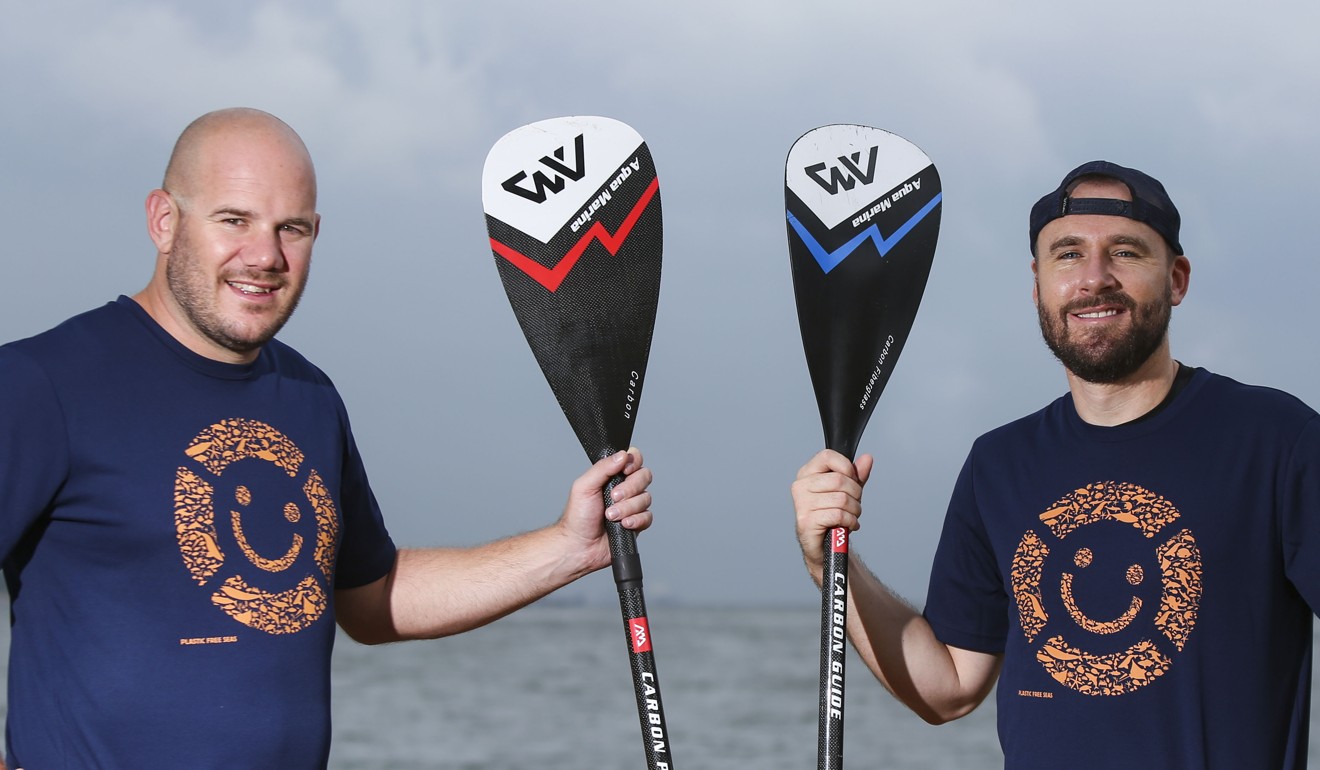 Haines said Plastic Free Seas had found a plastic bottle on a recent beach clean up that dated from 1997.
"That's from 20 years ago and it hadn't degraded at all!" he said. "Imagine how many have been deposited in the sea and are still there."
They said that Hongkongers have a 'someone else will do it' attitude, and that if people see rubbish, they should pick it up.
"If the rubbish is on your beach, it's your responsibility," Haines said.
You can reduce your plastic use by buying reusable plastic, rather than single use plastic. For example, a permeant shopping bag or a reusable water bottle.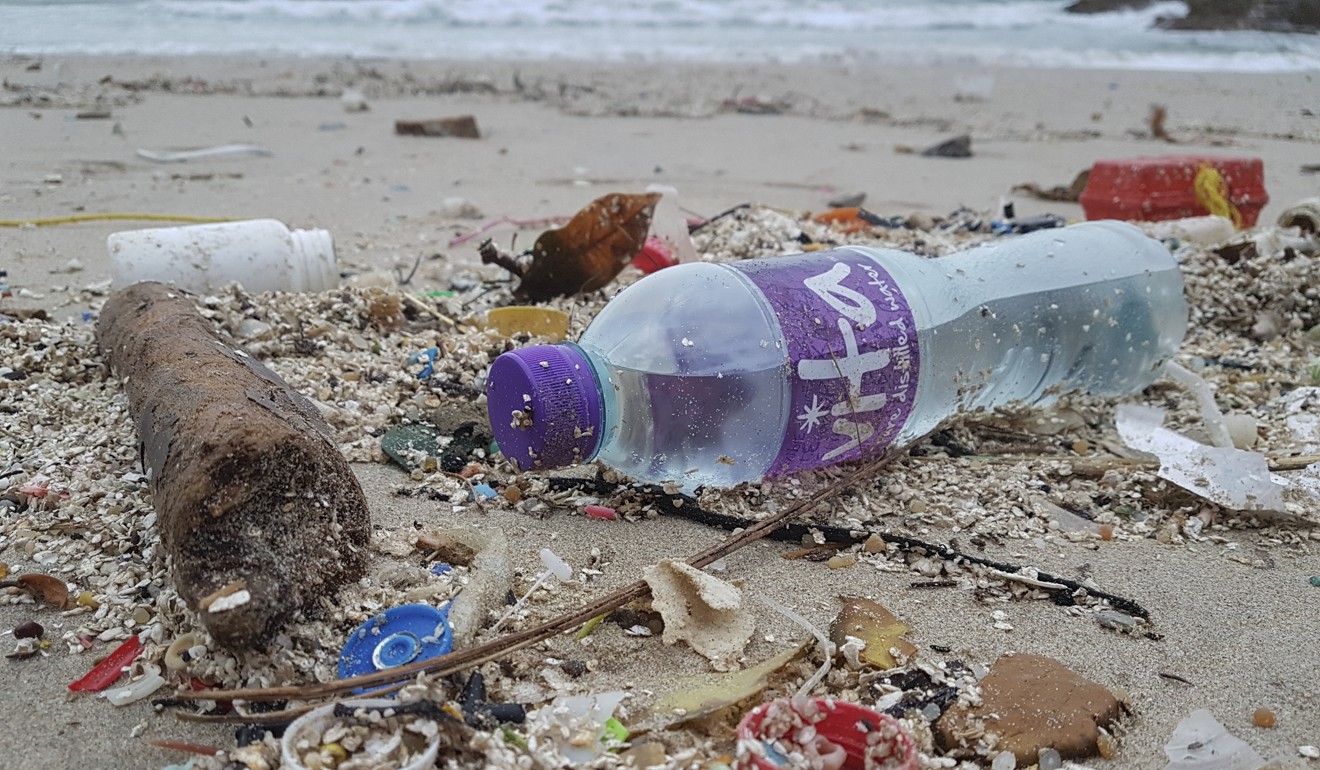 The pair are leveraging their position as teachers to spread to word about the plastic epidemic.
"It was cool when we met Plastic Free Seas, and we wanted to raise funds," Tait said. "But also, we want to make something tangible, like materials they can use in schools to educate younger people."
Their pupils are already behind them and keep asking their parents to buy them paddle boards.
Tait and Haines said that anyone can follow them in a kayak or boat for short stints.
"As long as we cross the finish line first!" Haines said.