When Daniel Yau and Ajmal Samuel told their rowing coach they would take part in this weekend's Around the Island Race (ATIR), he laughed.
"You're mad," was Hong Kong coach Chris Perry's response.
The ATIR happens in November every year, but Yau and Samuel's participation is unprecedented – they will be the first disabled rowers to take on the 45-kilometre challenge.
Aiming high: Hong Kong rowing coach Chris Perry eyes world or Olympic medal before his job is done
"I was a captain in the military," said Samuel, who is a paraplegic so cannot use his legs. "I had an injury in service when I was 22 years old. That was 1987, a long time ago."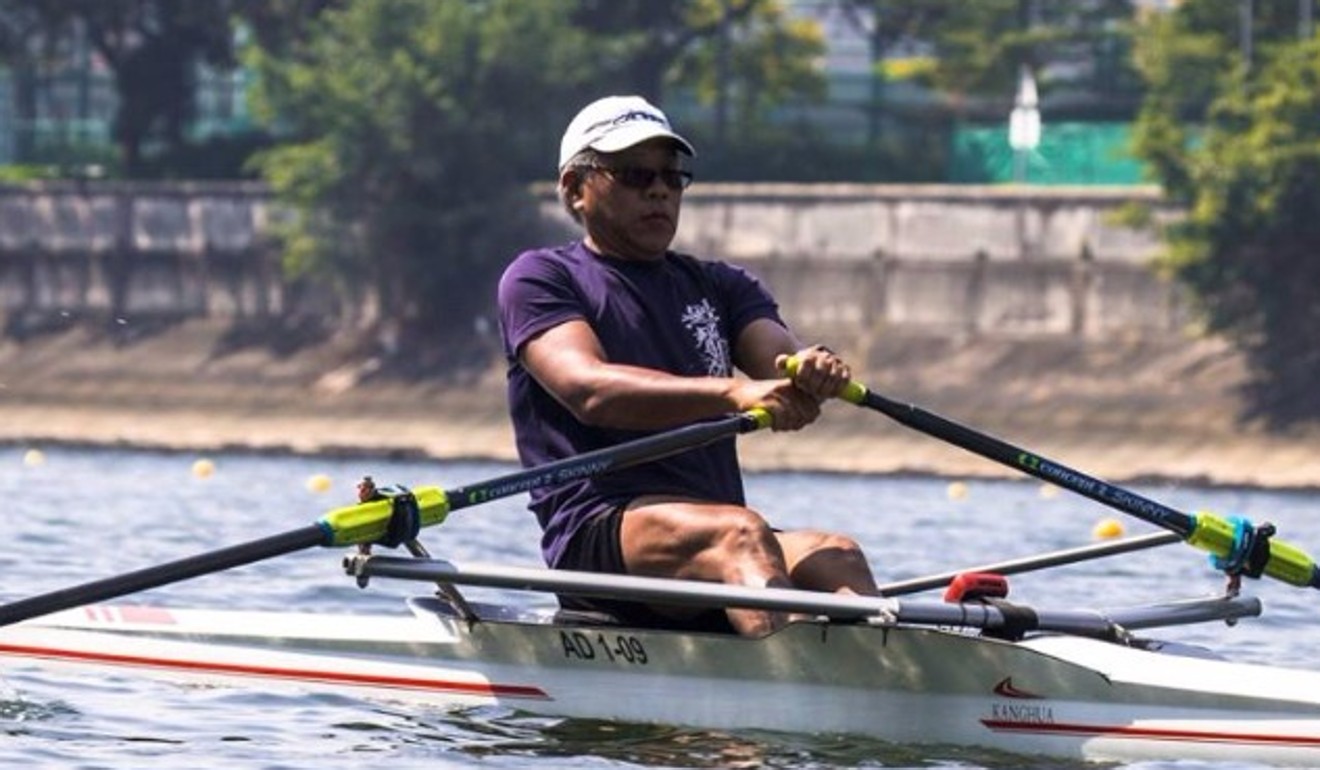 He started getting back into sport in the early 2000s and has taken part in marathons, triathlons and dragon boating.
In 2011, he started rowing in a bid to qualify for the London 2012 Paralympics but was undeterred despite missing out.
First in Asia: Hong Kong wins bid to host World Rowing Coastal Championship
Sitting with Samuel in the boat, which has been lent to them by Hong Kong Sea School and adjusted so his seat does not move, will be Yau, who was diagnosed with Polio when he was young.
"There was no vaccine, so it depends if you are lucky or not. I am the unlucky one," Yau said. "The good news is I only suffer in the lower left limbs, so I walk with a limp."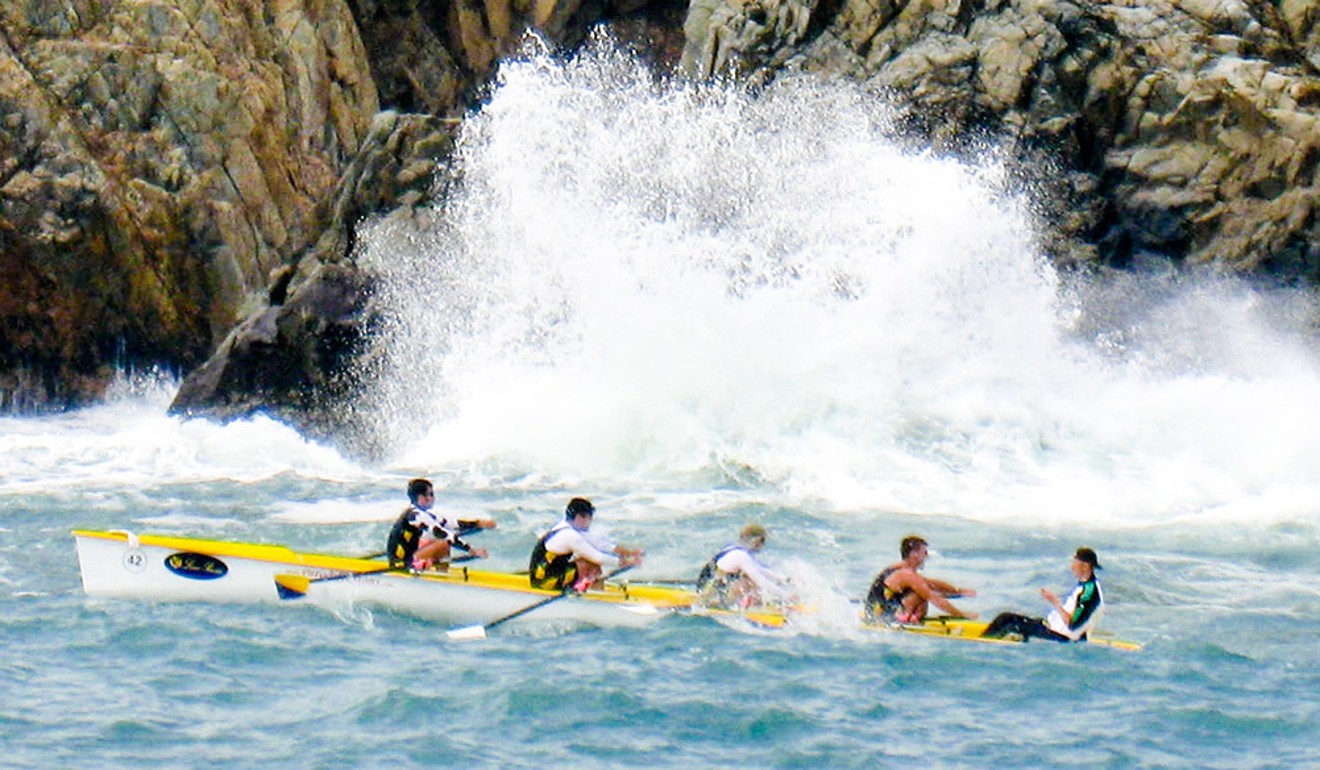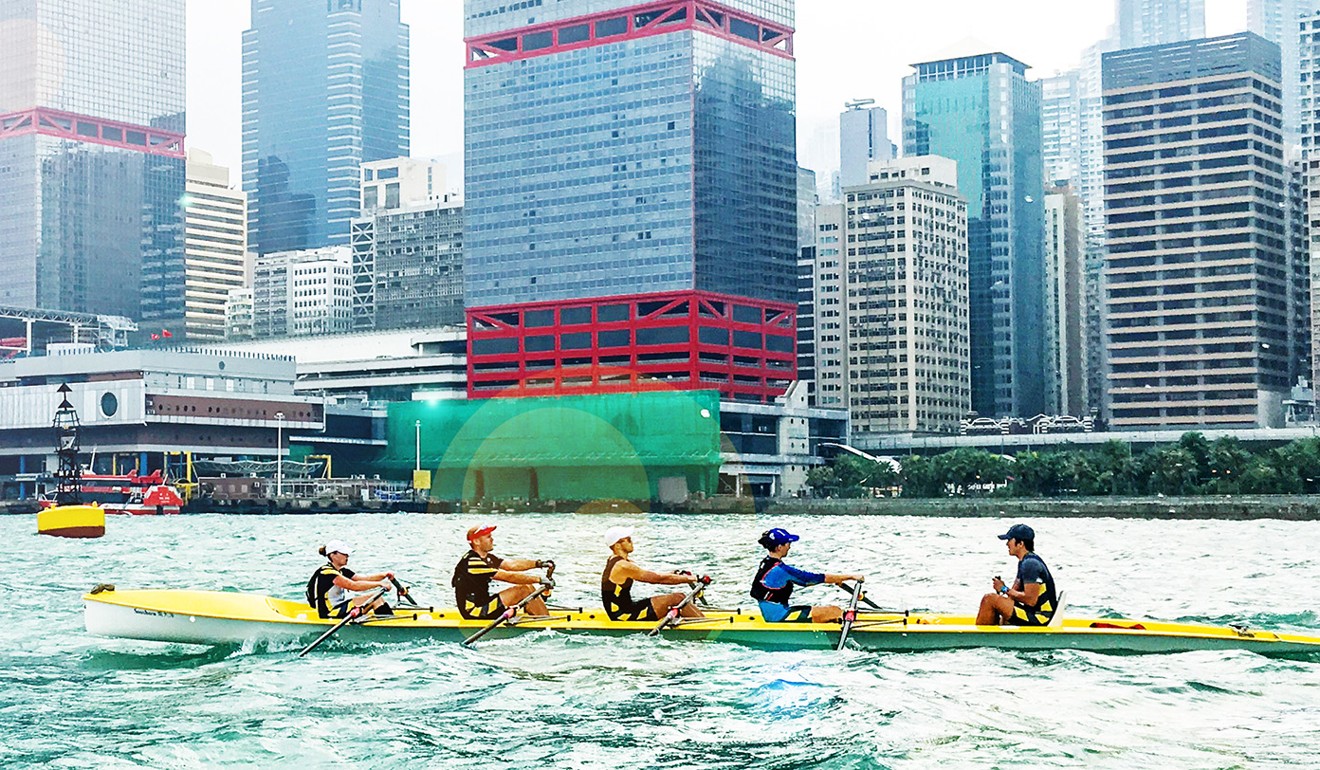 Yau said he can take part in most sports as long as they involve sitting, and has found his groove in sailing and rowing, but it wasn't always easy.
"I tried to fuse into everyone else's society, like I played football in high school," he said. "Society at that moment did not have an ordinance for disability discrimination.
Female Chinese quartet defy traditional expectations and set out to row the Atlantic in Li Ka-shing's Talikser Whisky Atlantic Challenge team
"In primary school I was forced to change school, just because of my disability. But the good news is I had to tackle problems by myself and it trained up my character."
And they will both need plenty of character to take on the impending 45km row they described as "self-inflicted torture".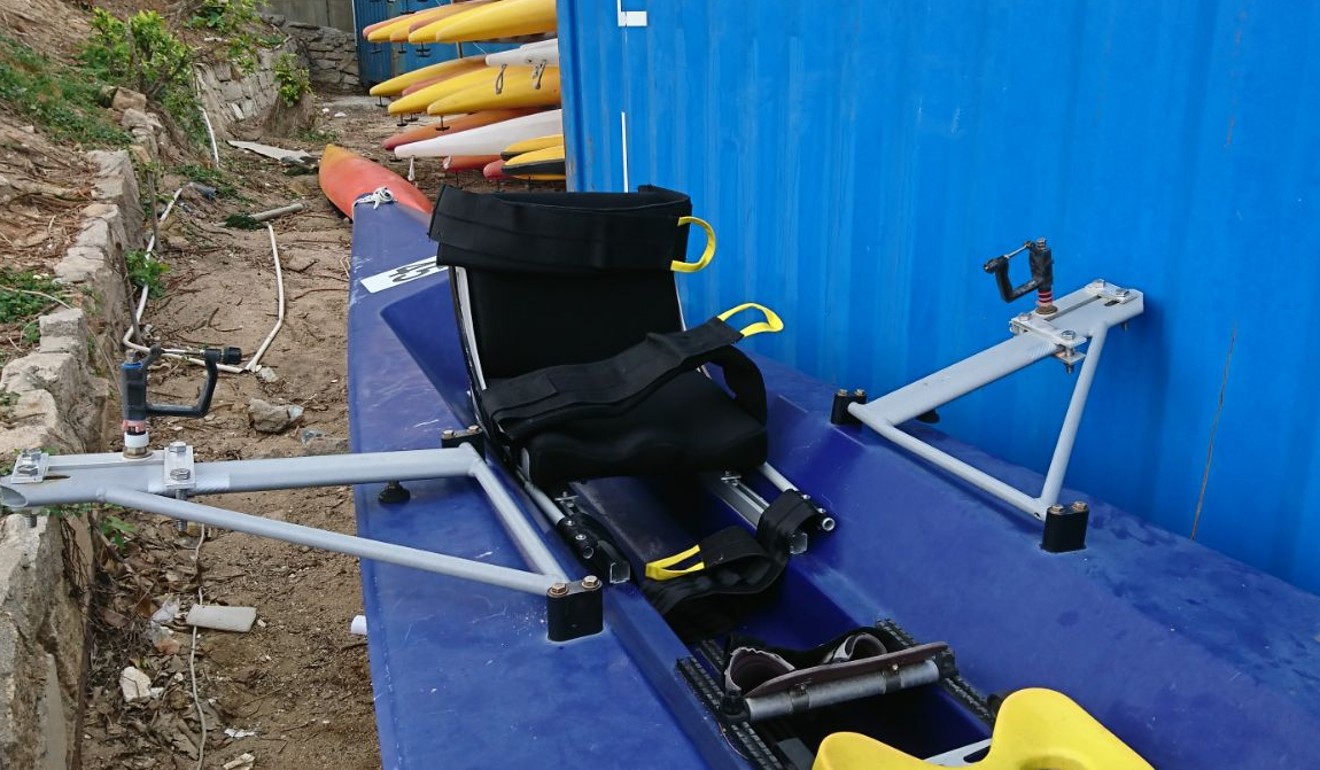 "There is some really rough waters around Cape Collinson to Stanley," Samuel said.
And the area around the Shun Tak Ferry terminal is known as the washing machine. "The Ferry wake will hit us, so we must make sure we do not make a mistake," said Yau.
The pair will be in a four person rowing boat complete with a cox steering. The cox will have to be on guard as they pass the ferries to ensure they don't enter a restricted zone.
"It will be a disaster if it happens," Samuel said.
But it's worth the risk.
The Four Oarsmen of the Atlantic brace for 40-day torture test in the name of spinal research and mental health
"It's a personal challenge," Samuel said. "It's always been my dream to row around Hong Kong and now it's coming true.
"But also, it is making sure as a role model we show that such challenges can be taken up by other people with disabilities."
Despite the distance, Samuel shrugged of 45km of rowing as "not that bad".
"Well, I say that now, maybe at the end I'll say something different."