Top Hong Kong mountain biker Brian Cook had put himself through brutal training for 12 months to get ready for his biggest race of the year.
But when you are an elite athlete, it can be hard to turn off your competitive streak – something Cook found out almost at his peril.
Calamity struck for the 39-year-old just a week out from the Greenland Downhill Race in Enping, China, one of the premier mountain biking competitions of the calendar.
He had managed to turn his right leg a shade of deep purple – at a school sports day, of all places.
"I was thinking, 'Oh my god, what have I done'," he said.
"I took my nephew and competed in a parent-teacher race," he said. "I won, but I tried too hard and I ripped a muscle in my leg."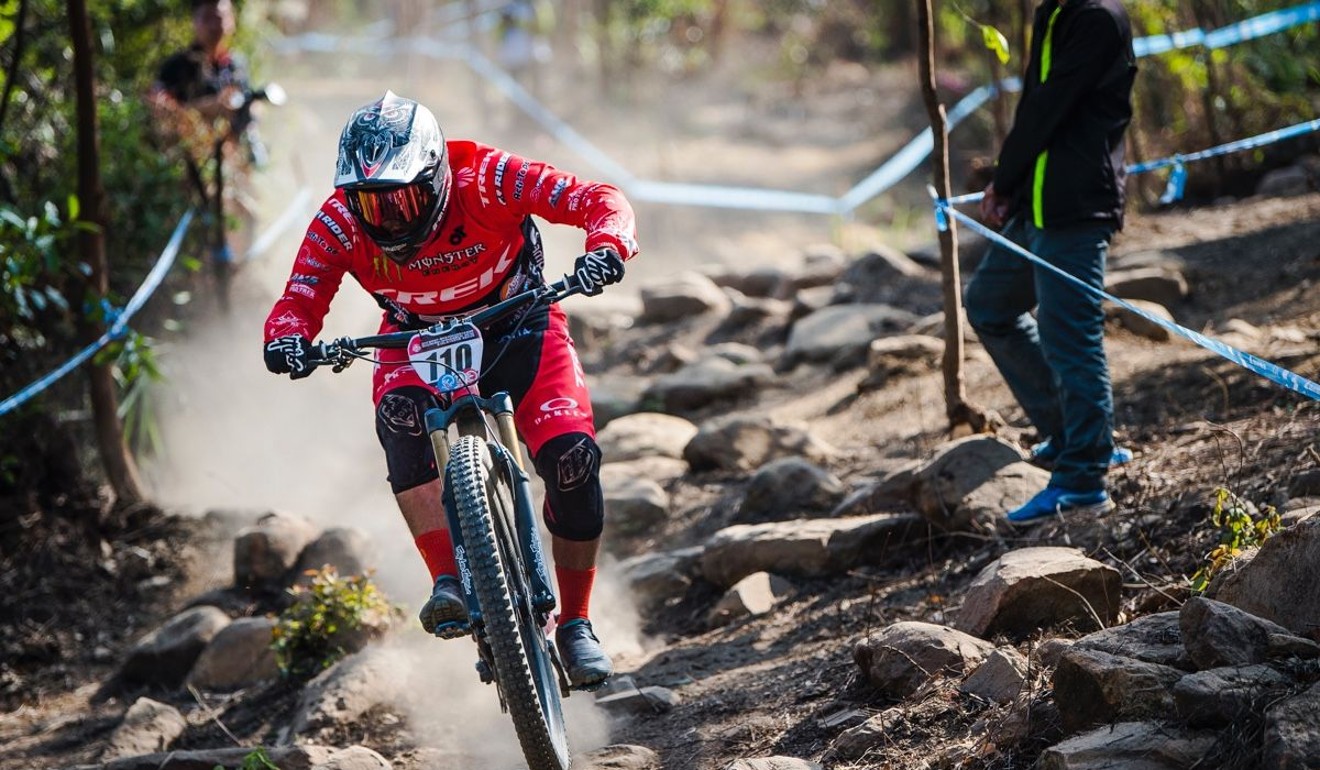 But he was still determined to compete at last weekend's competition near Guangzhou.
"Lots of people would have said, 'Look at your leg, what are you doing?'" said Cook. "But not my family. If you get a lot of support, you feel invincible."
With some extra help from supplements, oils and gels, he raced the masters category and blew away the field, winning by a margin of nine seconds.
Had Cook been racing in the open category, he would still have won by three seconds.
"It all came together just enough for me to hold the pain for the mountain biking," he said.
Getting on your mountain bike to find the next Hong Kong cycling star
"There were some big jumps with road gaps, including a bridge that you launch off and jump over a road.
"In training you have to get over the initial fear. And when you do it once in training, you are OK."
Cook, who teaches Hong Kong children how to cycle with the Rider Early Learning Programme, is used to flying over roads having trained at the Whistler Mountain Bike Park in Canada.
But some of the Chinese riders were a bit less experienced, to say the least.
"When I see the others crash, I wince a bit," he said. "But I know what they did wrong and I tell myself that I wouldn't do that."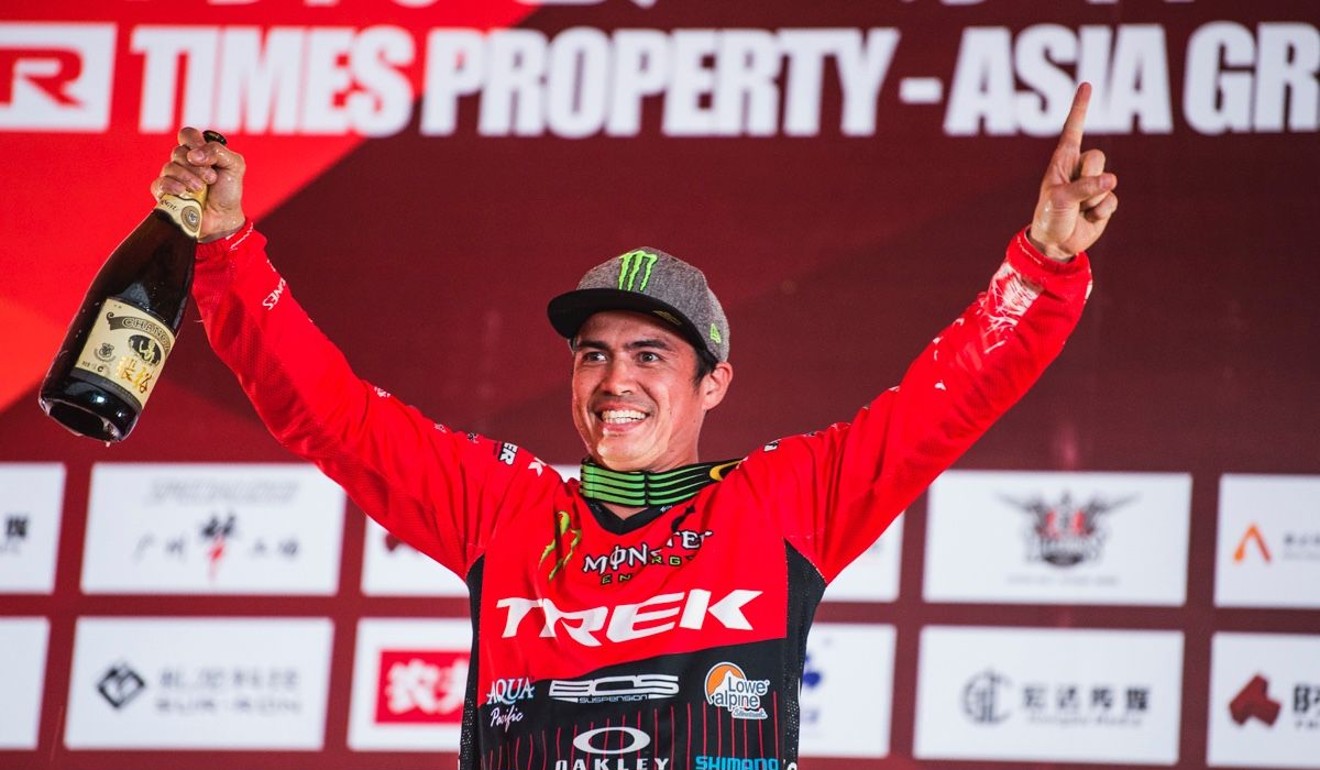 The trick is not to get overexcited and jump the gun, according to Cook.
"I'm good at keeping my head. I'm quite an experienced rider, I know how to get psyched, but not too psyched," he said.
How more world-class trails would make Hong Kong a magnet for adventure tourists
"We tell all riders they will crash – it's just a matter of when, and how badly. Two years ago, I broke my shoulder but I learned from it and it hasn't slowed me down."
Clearly not – Cook reached speeds of 60km/h during the race, which can be a difficult feat on a Chinese course because they usually basic and not as professionally organised, according to Cook.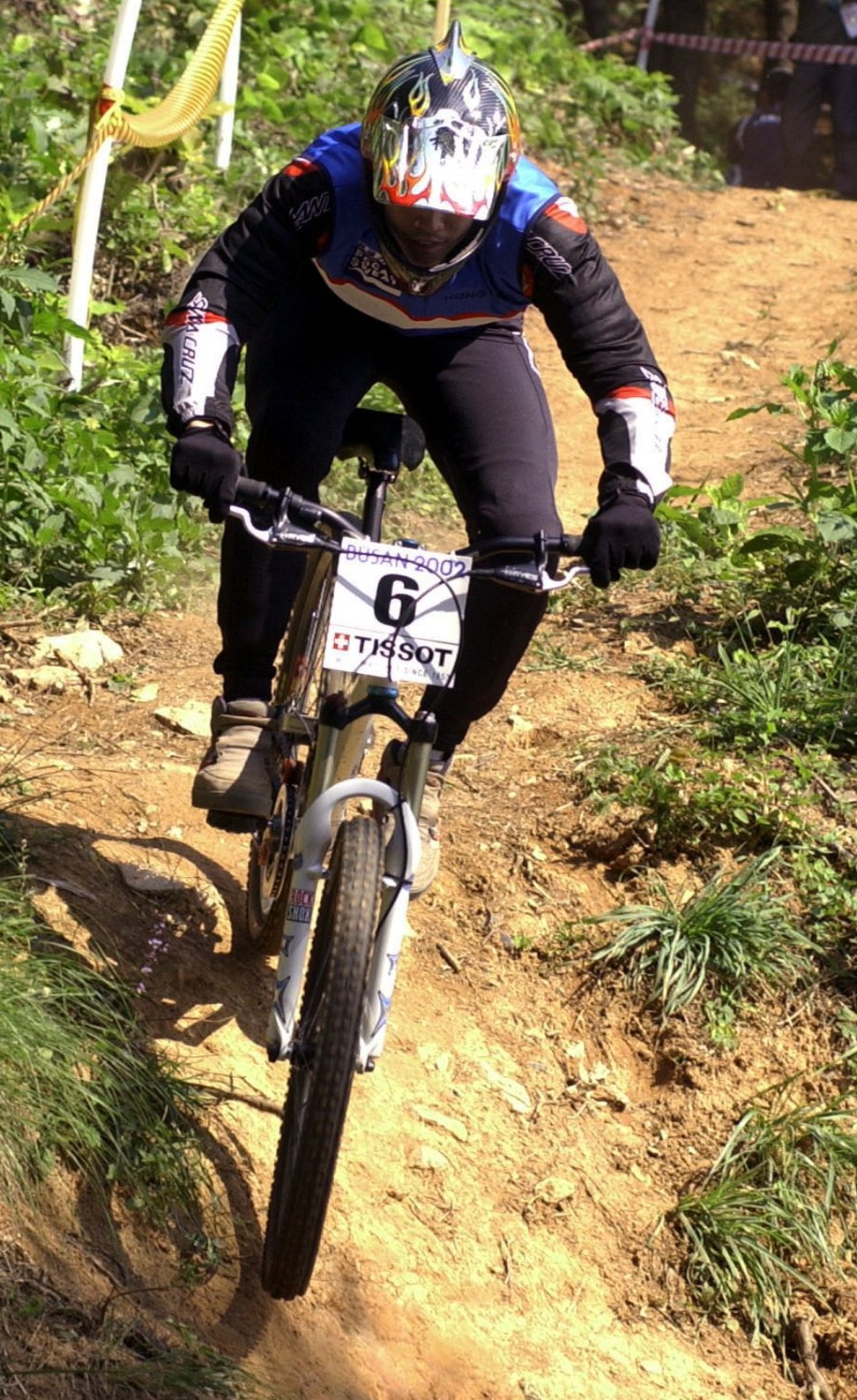 But the Enping race was on another scale.
"This event was totally world class," said Cook. "It didn't surprise me, as I knew this was the biggest event of the year in China, but it did make me go, 'Whoa'."
And so must his victory given the state his leg was in just a week before.