After years of training, the day is finally upon Kung Fu Cha Cha, as they cast off from land to row across the Atlantic.
Tian Liang Mintian, Cloris Chen Yuli, Amber Li Xiaobing and Sarah Meng Yajie are set to be the first Chinese team to row across any ocean.
They will also be the youngest female team ever to make the 4,800km journey by oar.
They are racing in the Talisker Whisky Atlantic Challenge (TWAC), dubbed the world's toughest race.
And some experienced rowers think they might win the women's race.
The four women, in their early 20s, will cross unsupported and face a gruelling 24/7 schedule – two hours rowing, two hours rest all day and night for around 40 days from La Gomera in the Canary Islands to Antigua.
WATCH: Kung Fu Cha Cha talk before the race
The four adventurers, backed by Hong Kong tycoon Li Ka-shing, decided to tackle the Atlantic after rowing from Shantou to Hong Kong with their university.
Female Chinese quartet defy traditional expectations and set out to row the Atlantic in Li Ka-shing's Talikser Whisky Atlantic Challenge team
The initial trip means they are immensely experienced with 600 hours of ocean rowing – a wealth of time at sea compared to most teams that embark on Atlantic rowing crossings, who have between 50 and 100 hours.
As a result, Charlie Pitcher, Atlantic solo rowing record holder, thinks Kung Fu Cha Cha come first in the women's race.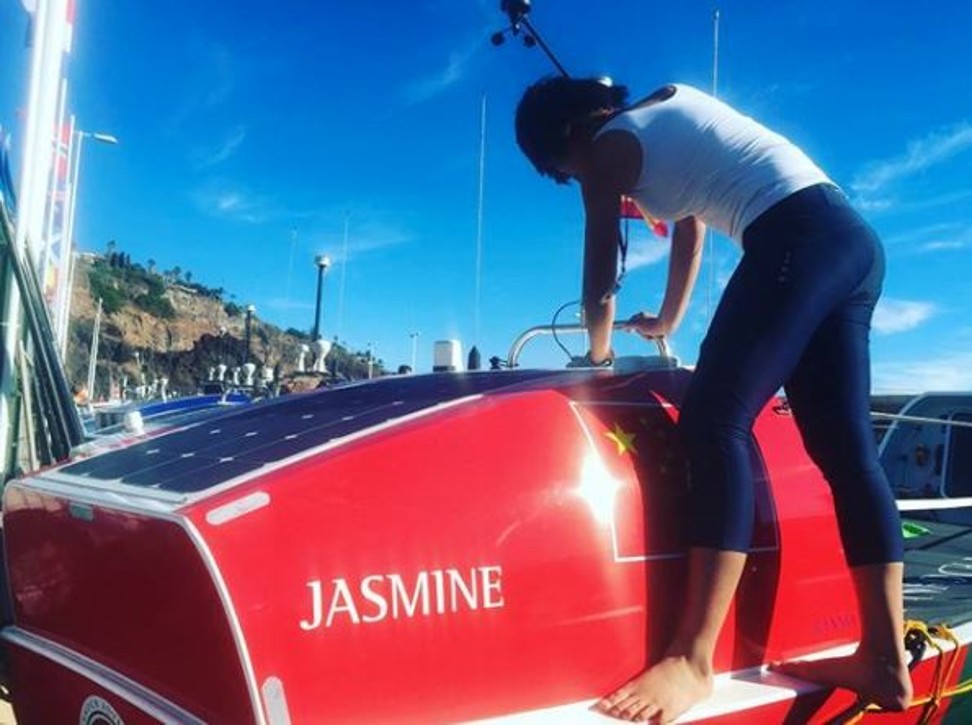 Meng is not looking that far ahead, preferring to focus on the immediate challenges.
"We will definitely be nervous [when we start] but we will be right into it after the first few days, because we will have got used to time in the boat."
The Four Oarsmen of the Atlantic brace for 40-day torture test in the name of spinal research and mental health
The four haven't had time to get nervous yet.
"We have lots of things to do," she said. "We don't have time to think about it. We've just been keeping ourselves busy."
The last week, they have packed and checked the boat, and rowed every day for three hours.
"The weather looks good with the average wind speed around 20 plus knots," Yajie said. "It [the wind] is with us as we start for the first few days. So we may have a quick start."
Update: At the last minute, the race organisers have postponed the start time due to unexpected adverse weather.