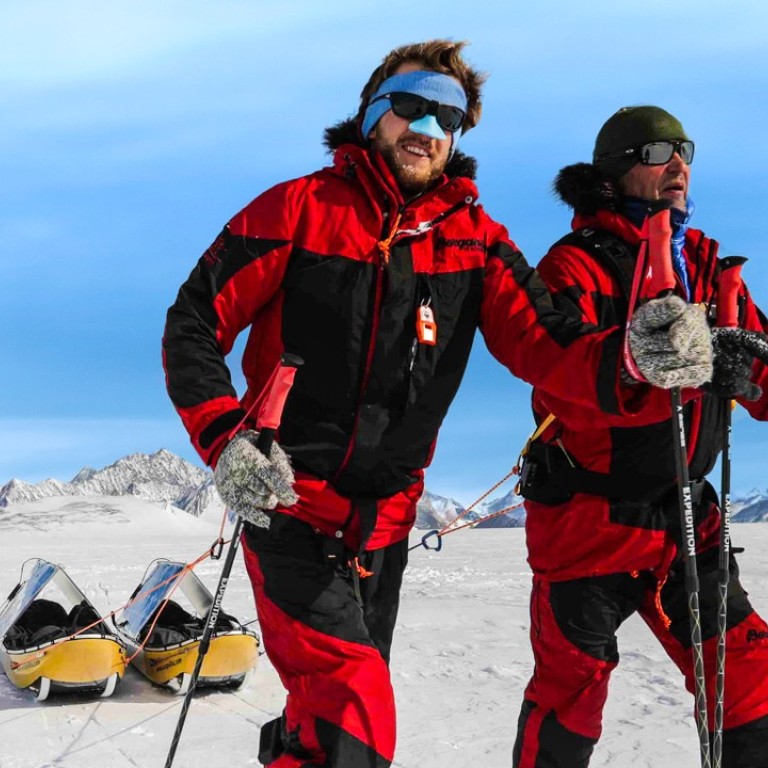 'The most special moment of my life' – first man to walk to both poles hands globe to next generation
Robert Swan rejoins 23-year-old Barney at climax of pioneering Antarctic expedition fuelled entirely by renewable energy
What could be more special than becoming the first person to walk to both the North and the South Pole? For Robert Swan, it was arriving at the South Pole almost 30 years after his pioneering expedition but this time with his son, Barney.
The two men set out to be the first people to reach the pole using only renewable energy for cooking, eating and survival.
"In one sense it is quite easy to walk to the poles because you can trust the systems to get you there," Robert said of the trip that saw temperatures reach minus 40 degrees Celsius.
"The lightest system is the traditional system to cook, eat and survive [which burns fuel]."
But with this trip, the sledges they dragged were heavier and untested to accommodate some of the world's most advanced technologies, including advanced biofuels provided by Shell and a state-of-the-art solar-powered ice melter from Nasa.
WATCH: The Journey to the South Pole
Ultimately, the 950-kilometre (590-mile) journey proved too much for Robert and he had to leave his son at the halfway point.
"After 25 days, I realised at my age [62] I couldn't average more than 10 miles [16km] a day but we needed 12," he said.
Undeterred, 23-year-old Barney went on, happy in the knowledge of seeing his father in the environment that had defined his legacy.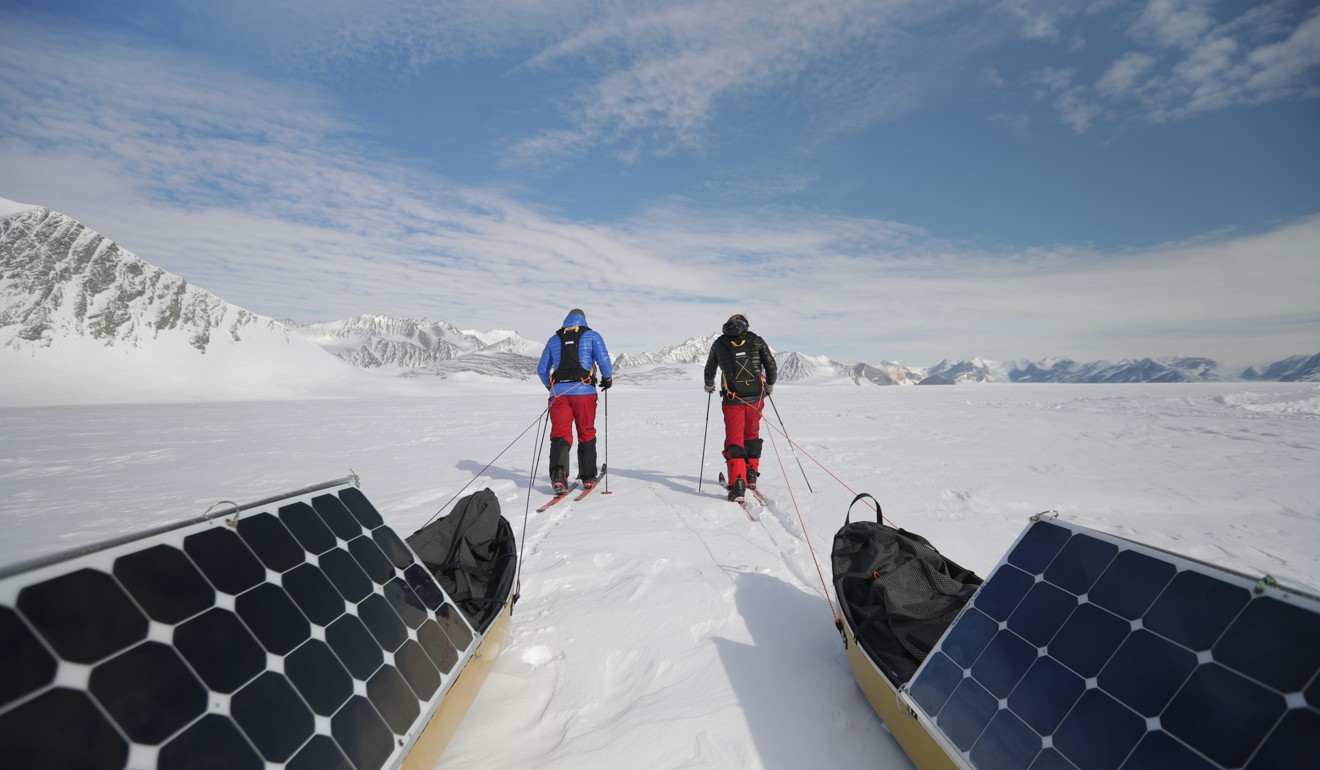 "By day 45 it was really cold, about minus 40 C, and my boots were coming apart," Barney said. "It got warmer, to about minus 20C, which I was really grateful for, otherwise I would have lost my toe."
While Barney was worrying about coming back with his extremities intact, his father was undergoing fitness tests and training programmes to convince the doctors to allow him to return and join his son.
Medical staff initially told him he could not go back.
"Eventually, it was clear why I was the first person to walk to both poles," Robert said. "When you have done what I have done you don't have to prove anything, but it was important I was with Barney."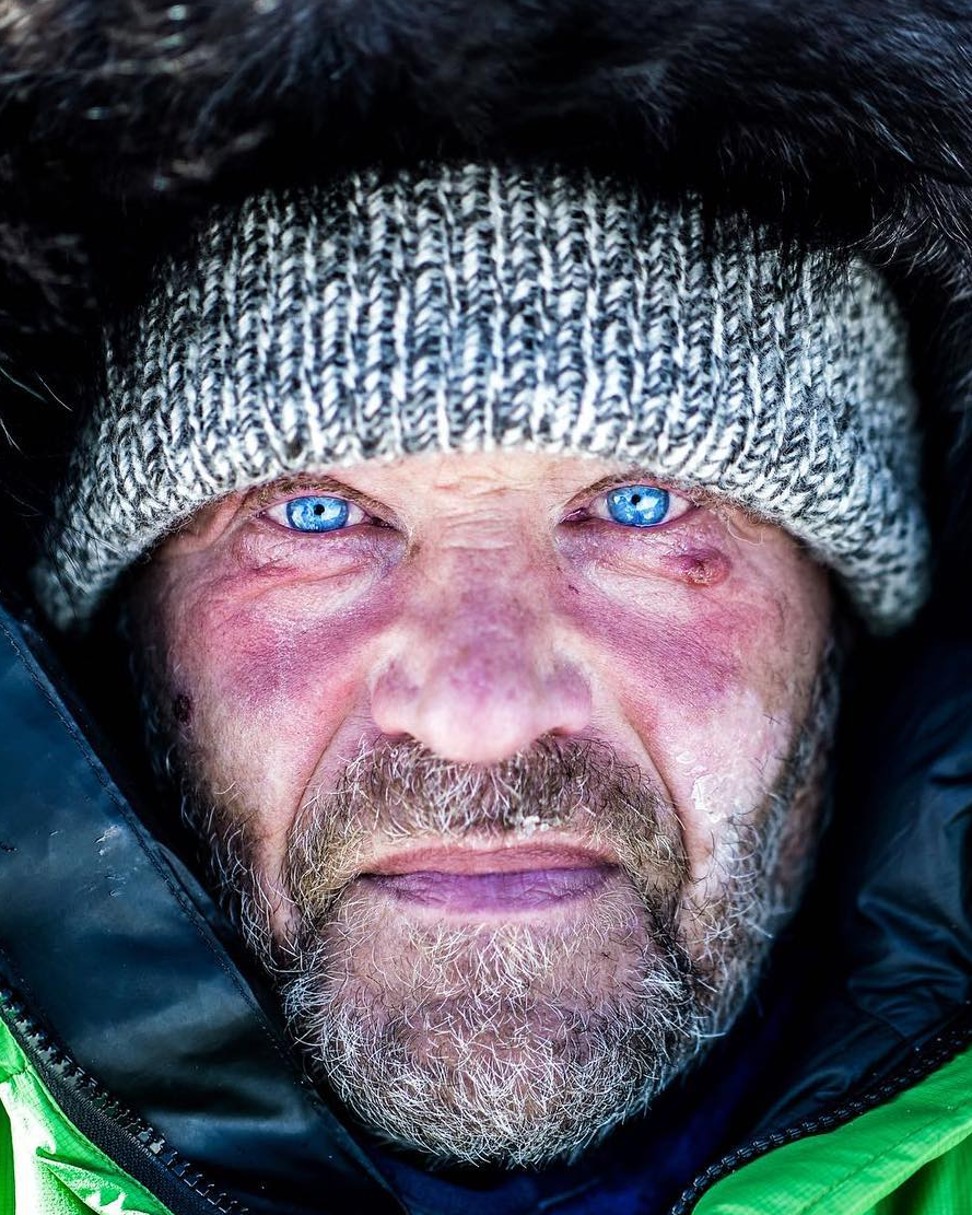 And so, father and son were reunited for the final 95km (59 miles) of the expedition.
"As I stood at the pole, I handed Barney a small globe," Robert said. "I got you this far, now it's yours to take forward."
The South Pole is marked by a metal sphere that is so clear you can see your reflection.
Barney saw his weathered face and said: "Looking into the sphere and seeing yourself after 60 days, it was a moment to see what I'd gone through. We are proud to be the first net positive mission [in terms of carbon emissions]."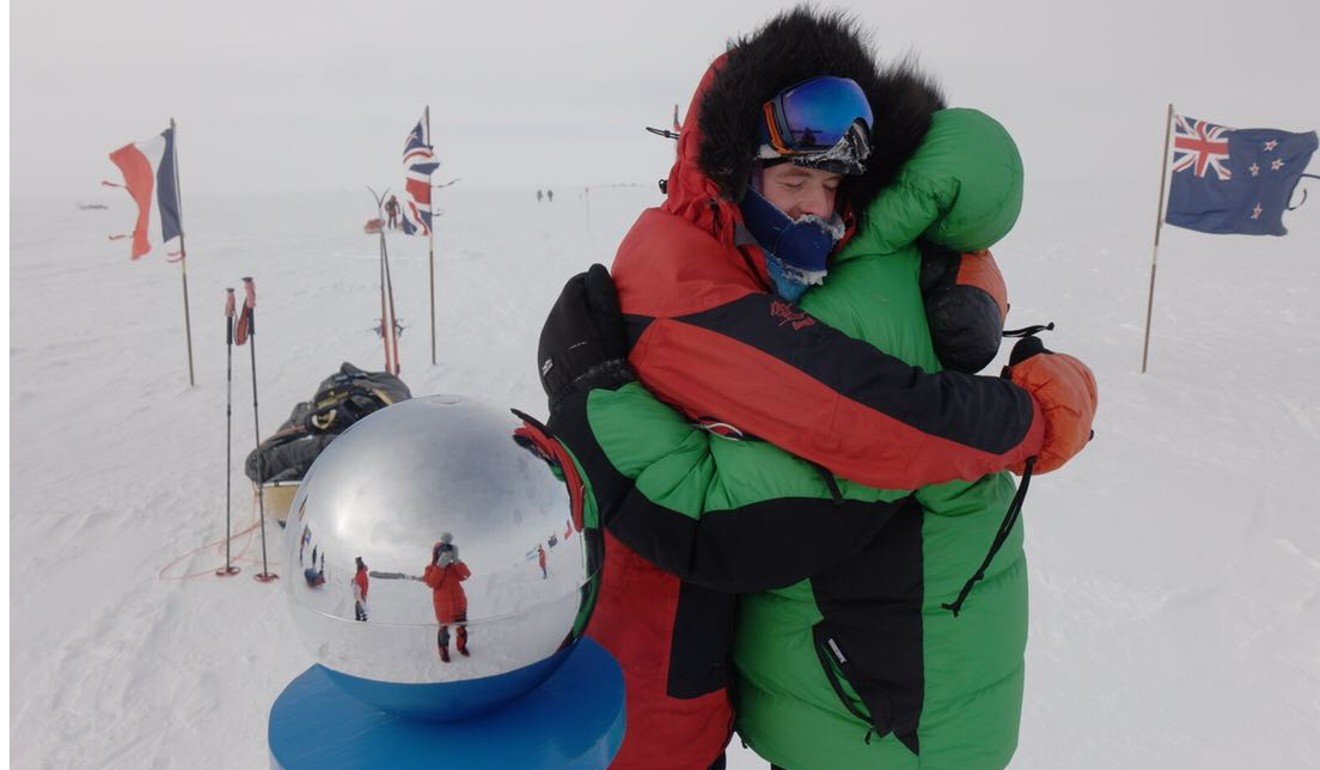 Now they are trying to use their epic journey as a blueprint for others to copy. They have been touring events and being met with open ears from companies looking to incorporate their technology and reduce emissions.
Robert said it was a privilege to be able to visit places like the Antarctic, and we are all privileged to be able to experience the outdoors even in places like Hong Kong with it's many National Parks. He warned if we don't preserve them, they will disappear.
Barney is now focused on spreading the message: "It was the end of one journey and the beginning of another."
This article appeared in the South China Morning Post print edition as: Father and son revel in climate-friendly journey to the South Pole