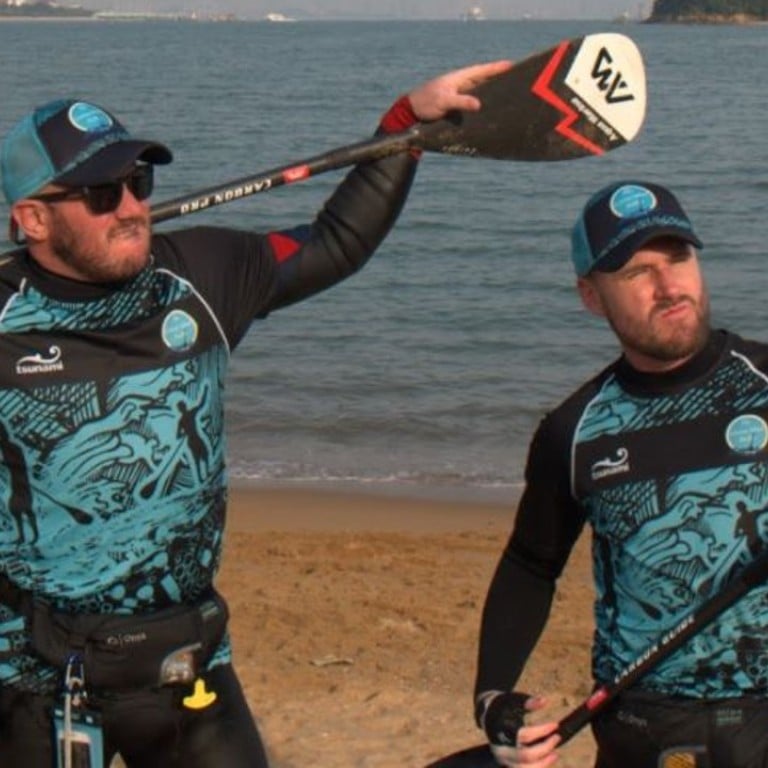 Paddle boarding, plastic pollution and playing with dolphins: teachers brave record cold and 16-knot winds to circle Lantau
Tim Tait and Jonny Haines arrive in Discovery Bay after five days of hard paddling and witnessing walls of polystyrene
While most Hongkongers were hunkered around heaters fighting off the recent record low temperatures, two teachers battled winds and frigid waters to become the first people to paddle board around Lantau.
"We knew we could do it, but we needed the right conditions," said Tim Tait of Discovery Bay International School. "We didn't get the right conditions, but we did it anyway."
Tait and his colleague Jonny Haines were waved off at Discovery Bay last Friday by a group of their pupils and other supporters as they set out to raise awareness for Hong Kong-based charity Plastic Free Seas.
And another enthusiastic crowd of their students held up a ribbon to greet them at around 4pm on Tuesday at the end of their journey, which turned from 75 kilometres to almost 99km as the wind and inevitable zigzags added up.
The third day of the trip proved to be particularly challenging.
"I was throwing tantrums left, right and centre," said Haines. " I had 16-knot winds in my face and waves throwing my board everywhere.
"I couldn't get to shore. I was throwing my paddle in the water but then I remembered the dolphin I saw earlier and it made it OK."
The pair saw three dolphins over the course of their five-day paddle, and dragged along a hydrophone to monitor for more.
On the final day, one dolphin continued to circle them and played "cat and mouse" with the paddlers, said Haines.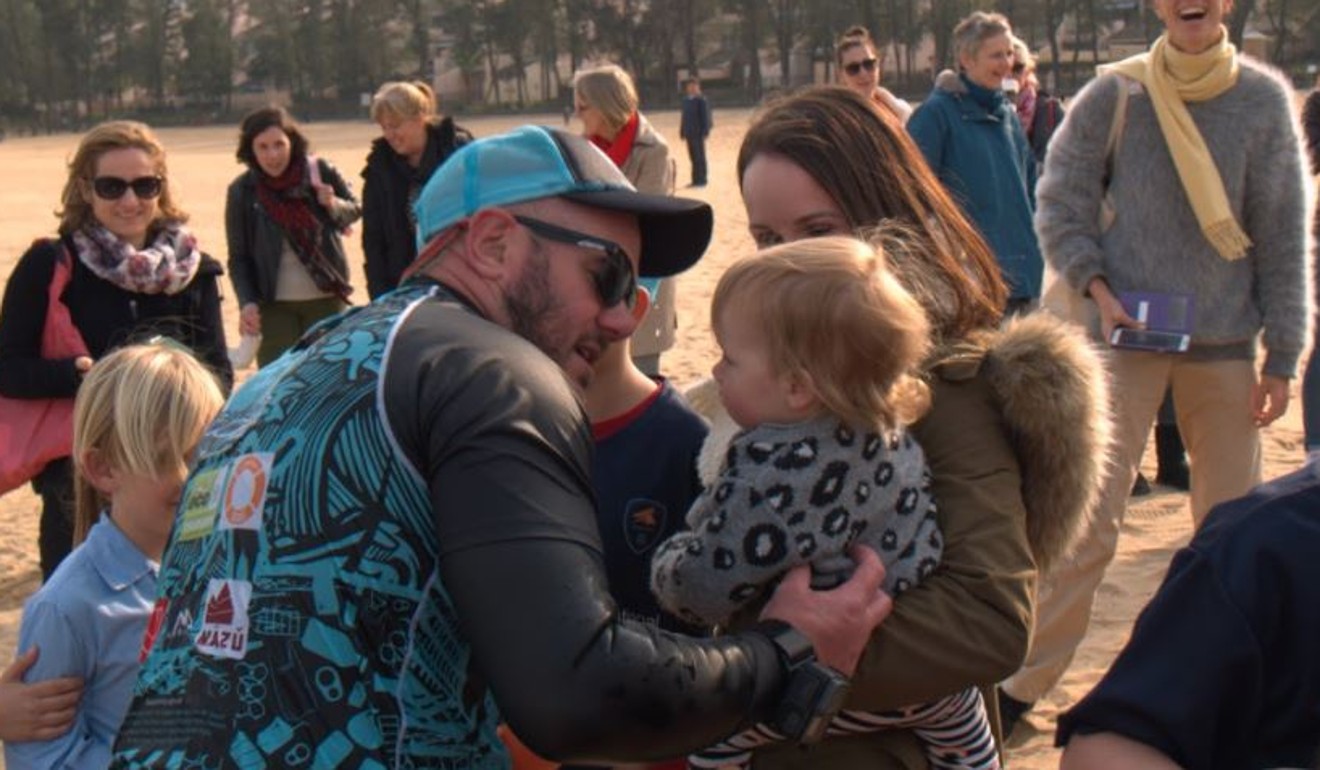 Tait and Haines undertook the journey in an attempt to draw more attention to plastic pollution in Hong Kong, which alone goes through 5.2 million single-use plastic water bottles every day.
"It was incredible [seeing the dolphins], but it highlighted why we are doing it," said Tait. "There are mammals out there getting hammered by what we are doing."
Aesthetic problems aside, plastic breaks down into small pieces in the sea and is eaten by fish. It then makes its way up the food chain and into the human bloodstream.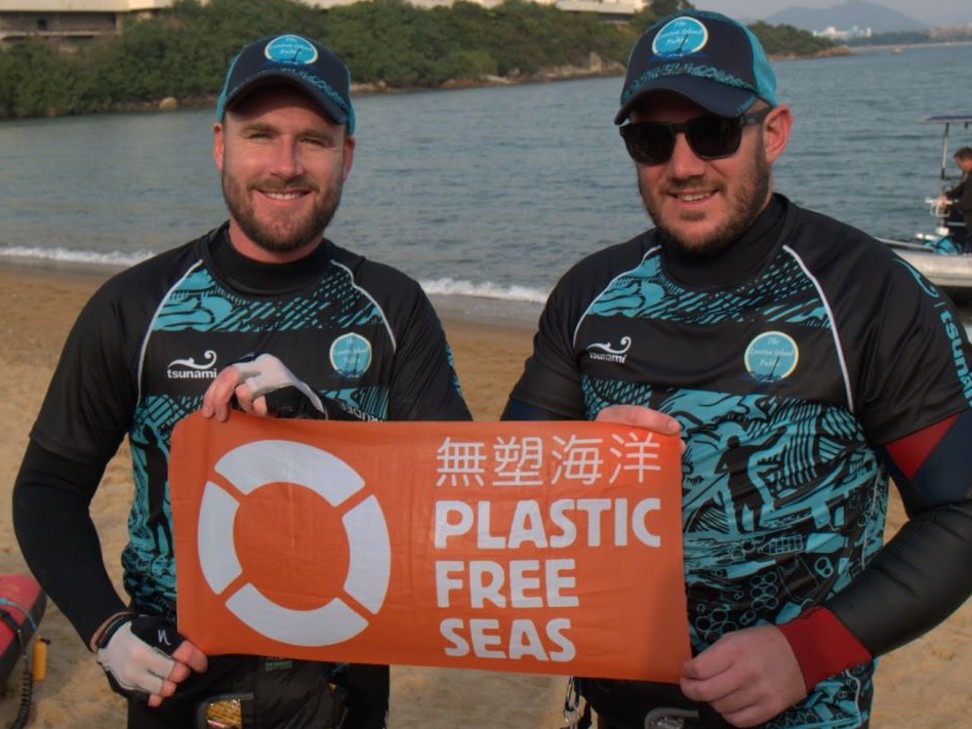 In 2004, a National Health and Nutrition Examination Survey in the US found that 93 per cent of people aged six and older had detectable levels of the plastic-based chemical BPA in their urine.
If that statistic isn't enough to highlight the extent of the problem, the piles of plastic being pushed further up Hong Kong's beaches by recent high tides should be a worry.
"You think it is fine then you walk up the beach and you see it is chock-a-block with plastic," said Tait. "Just outside Discovery Bay there was a beach where the pile was head height in polystyrene and plastic."
The issue isn't just confined to the shore – as Tait and Haines paddled near Tung Chung, most of the plastic was in the water. "Everything you can imagine is floating there," said Tait.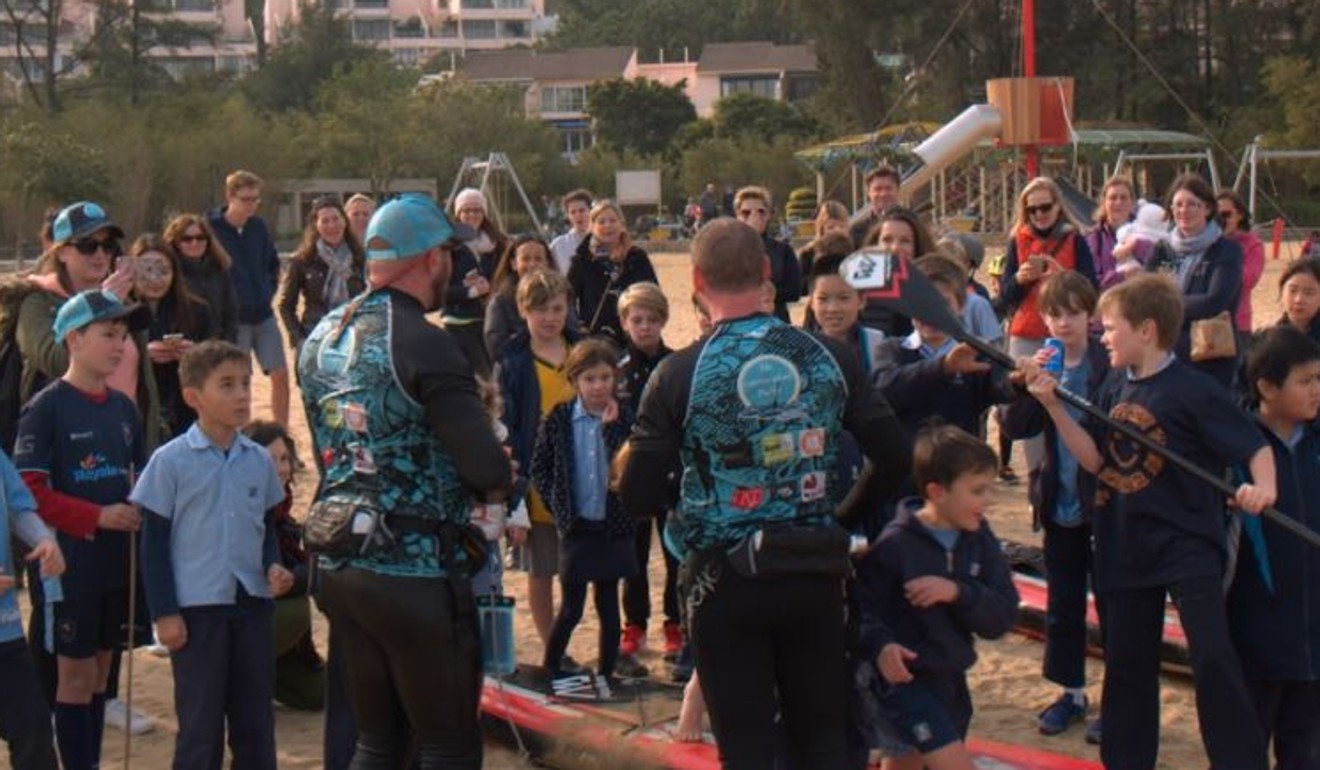 The pair are now combining their expertise on the water with their experience in the classroom to create teaching material for Plastic Free Seas to use in schools.
Haines said he was happy that so many people and pupils from Discovery Bay had become engaged with the issue through their trip.
"The noise it's created around the cause we are trying to promote makes me think this is the start of something special," he said.
And now he has "conquered", Lantau is already trying to think of his next trip to keep raising awareness.