Peter Robinson was in the middle of the Atlantic, isolated in his small rowing boat with only three friends for company when he was woken by Rugby World Cup winner Will Greenwood.
Former England centre Greenwood then forced Robinson to wear rugby shorts, an uncomfortable garment for ocean rowing, and Robinson was livid.
He ventured out onto deck for his two-hour rowing shift, and when he voiced his anger his crew mate pointed out that Greenwood was not on board and he was wearing Lycra rowing shorts.
"But for the next two hours I was convinced Will Greenwood was there," Robinson said, before he began to realise he was hallucinating.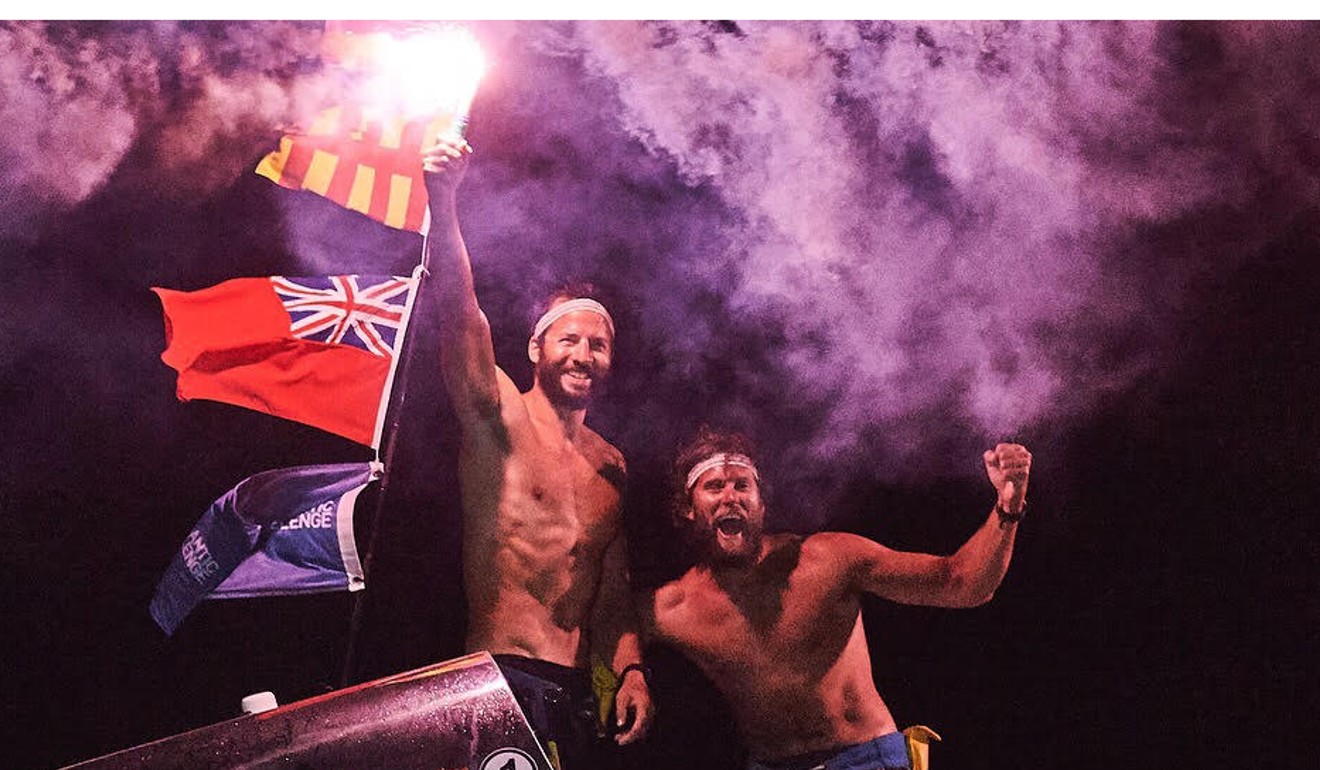 Robinson, a former Hong Kong resident and rugby player for Hong Kong Football Club, was en route to set the record for rowing the Atlantic with his friends Stuart Watts, George Biggar and Dicky Taylor as The Four Oarsmen.
They were part of the Talisker Whisky Atlantic Challenge – a 4,800km race from the Canary Islands to Antigua. Boats are unsupported so carry all their own food and make water.
Will Greenwood wishes The Four Oarsmen good luck
The crew rowed for two hours and slept for two hours, all day and night.
But at some points, to build a lead, The Four Oarsmen rowed for two hours and slept for just 40 minutes for days on end.
Following one particularly restless night, Robinson's mind began to play tricks on him and that is when Greenwood appeared.
They arrived in Antigua on January 13 after 29 days at sea.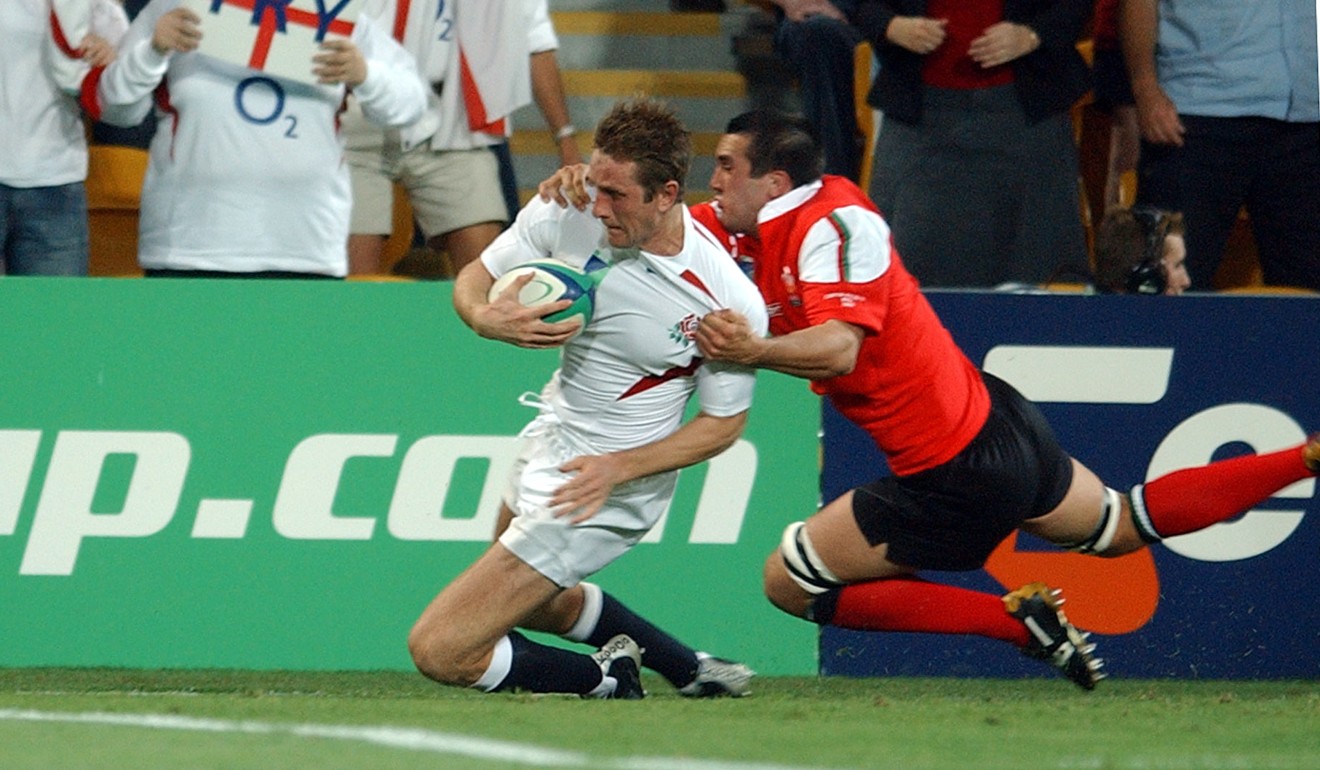 Only 17 hours behind them was Mark Slats, who incredibly kept up with the four-man teams despite rowing solo – he set the individual record.
Dutchman Slats' sleeping pattern was even more brutal – he started the race with two-and-a-half hours of rowing, and 30 minutes rest, with one long break around midnight but he altered his sleeping pattern a number of times to account for the weather.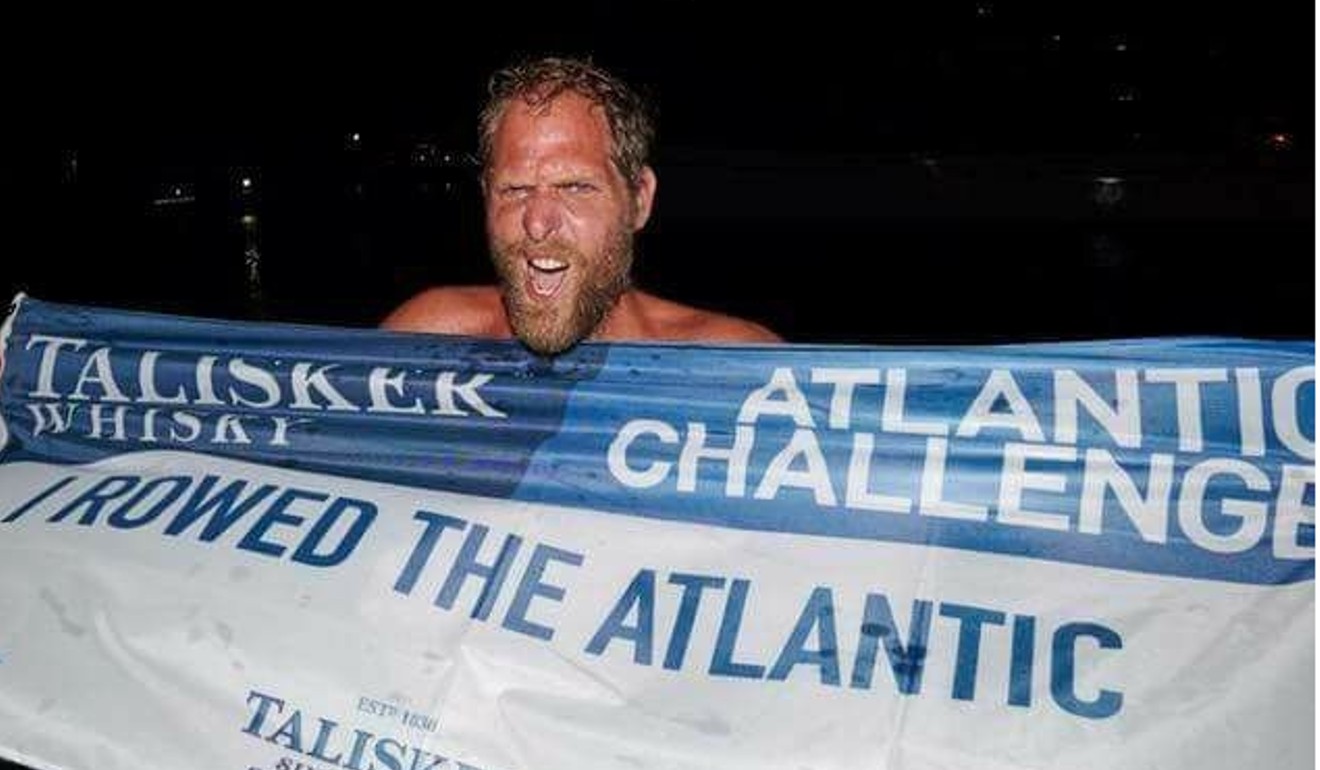 "There were major hallucinations," Slats said. "It was the worst thing."
Often, the images were benign, like whales – although once he really was hit by a whale, which dislodged all his belongings and resulted in an injured elbow.
But, the scariest of all was when Slats was convinced zombies were coming out of the sea and trying to climb onto his boat.
"You'd shut your eyes and daydream, then open your eyes and they were still there."
The Four Oarsmen break the 'four-minute mile' of ocean rowing, while solo paddler has 20 minutes of sleep at a time for 30 days
"I did more than my body could do because I was up with the four-man teams," Slats said.
"Until two days after Christmas I thought I could keep pace with them, but then I mentally broke. I realised for me it was good to keep up and all I could do was hope one of them slipped up."
But unfortunately for Slats, the Four Oarsmen held the lead and were being pushed by fellow four-man crews Team Antigua and Swiss Mocean.
Robinson said his team would stare at their speed dial and became competitive even within their own crew to see who could maintain the top pace.
"We wanted to push ourselves every time we were on the oars," he said.
"It was brutal at times, but there were good times too. It was relentless."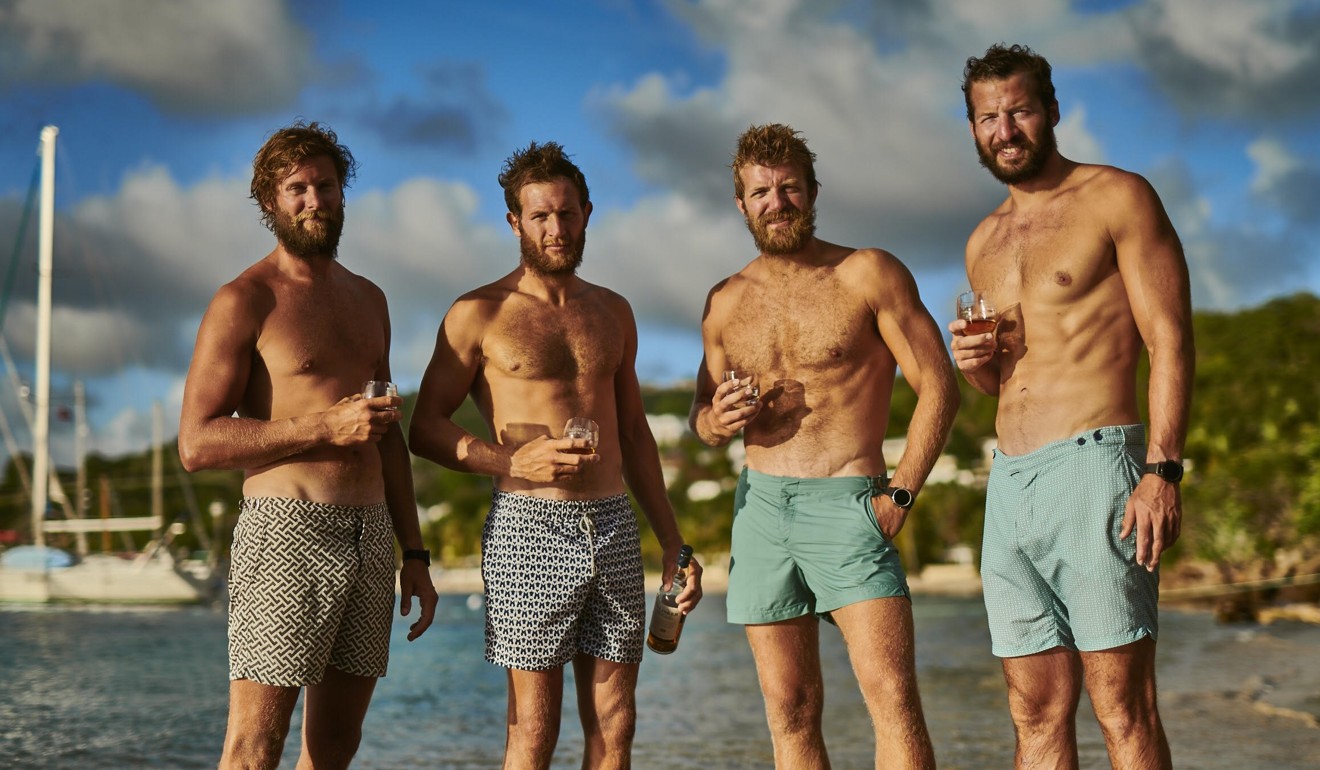 Before the race, The Four Oarsmen harboured secret ambitions to win, but they did not realise they were close to the record before the race organisers called them only two days away from Antigua.
"But we still had to focus on just winning, with Team Antigua so close," Robinson said.
It was tactics early in the race that set up their victory – they set out to build a lead early over the first 10 days and then pushed again over Christmas.
The Four Oarsmen of the Atlantic brace for 40-day torture test in the name of spinal research and mental health
"We had pretty average weather over Christmas, we thought everyone else must be having a miserable time and calling their families, so we pushed hard," he said.
It paid off, and not only did they set the record, but they broke the 'four-minute mile' of ocean rowing by finishing in under 30 days.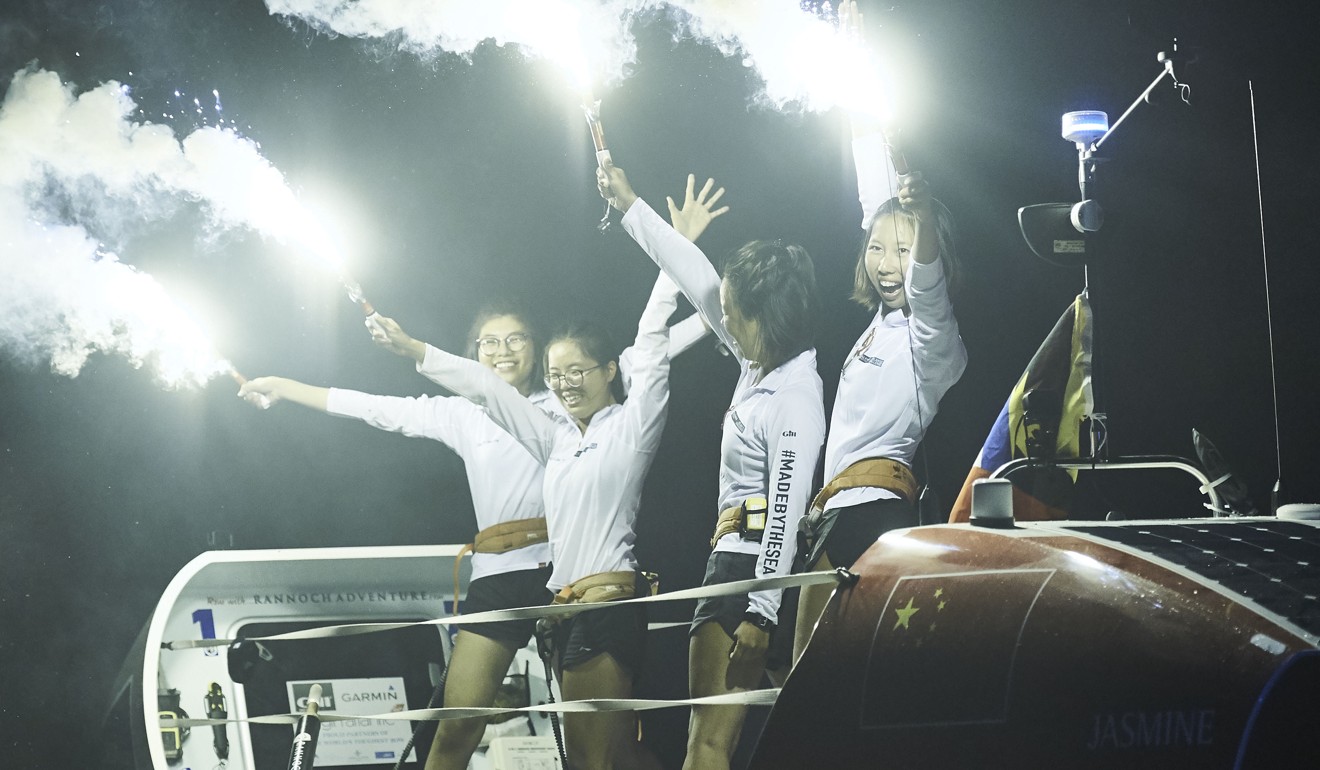 The conditions were favourable and the teams well prepared. During the course of the race the women's record was broken by the first Asian team to row any ocean Kung Fu Cha Cha in 34 days, and the pairs record was broken by Row 2 Recovery in 37 days.
'Am I dying? Did I buy insurance? – record-breaking Chinese rowers relive near-death boat roll in Atlantic
But Slats thinks that he can go one better, even as a solo, and has vowed to return to break The Four Oarsmen record in 2019.
"Mentally, I was strong," he said. "But my training could have been better and more varied."
You can donate to both teams: The Four Oarsmen are raising money for mental health charity Mind and Spinal Research, and Mark Slats is raising money to fight cancer.