A heroic band of Polish mountaineers on Monday decided to launch a second attempt to climb K2 in winter, Michał Leksinski told the SCMP .
The second expedition would take place in the winter of 2019-20, said Leksinski, head of PR for the expedition.
They considered 2018-19, but decided there was not enough time.
"One of the conclusions from the last expedition was that we need to be in base camp earlier," he said. "The climbers need to be there by December 20, not mid-January. And we need to get cargo and supplies there in the summer before."
How Poland's 'ice warriors' aim to become first team to summit K2 – the 'Savage Mountain' that kills one in four climbers – in winter
Pakistan's K2 is the world's second tallest mountain and is the only 8,000-metre peak left unclimbed in winter. It has a mortality rate of almost one in four compared to 4 per cent on Everest.
The previous expedition to K2 in winter was called off in early March, after winter had officially ended, but it captured the world's attention.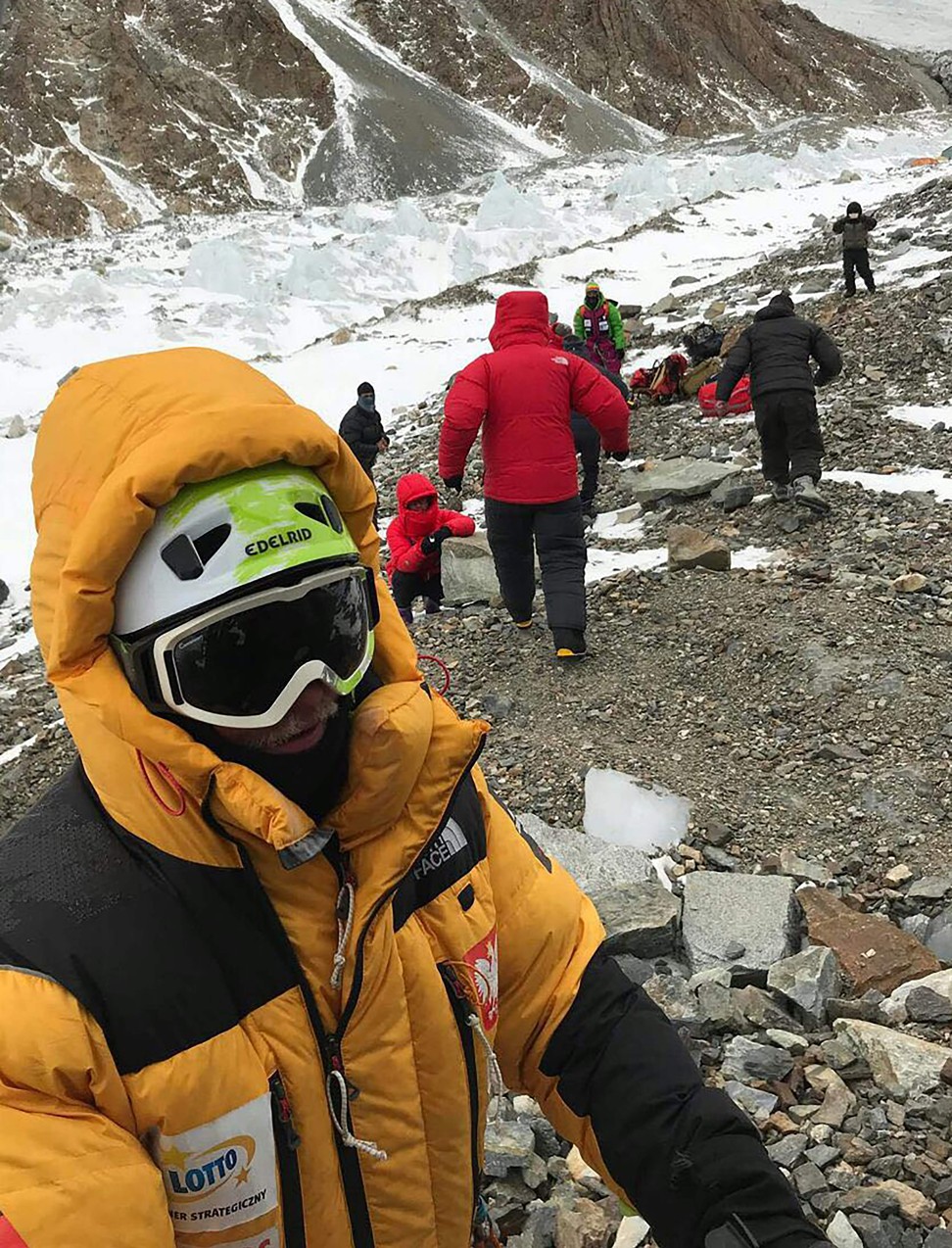 High drama began when the Poles ditched their attempt and rushed to Nanga Parbat to save two climbers who were stuck at altitude in a storm.
The Poles climbed through the night in one of the most epic feats of mountaineering, but were only able to save Frenchwoman Elisabeth Revol.
Her partner Tomasz Mackiewicz's condition had deteriorated so Revol was forced to leave him higher up the mountain unable to help.
Four 'Polish heroes' ditch ascent of K2 to rescue French climber as Pakistan's 'Killer Mountain' claims another life
They returned to K2, but there were more twists to come.
When expedition leader Krzysztof Wielicki pushed back the summit attempt date so it technically fell outside winter, Denis Urubko left his tent and tried to climb K2 by himself.
Brave or brash? Polish climbers wake to find team member has headed for K2 summit alone with no radio
The attention generated put pressure on the climbers, Leksinski said. So in 2019, the expedition is considering limiting Wi-fi in base camp.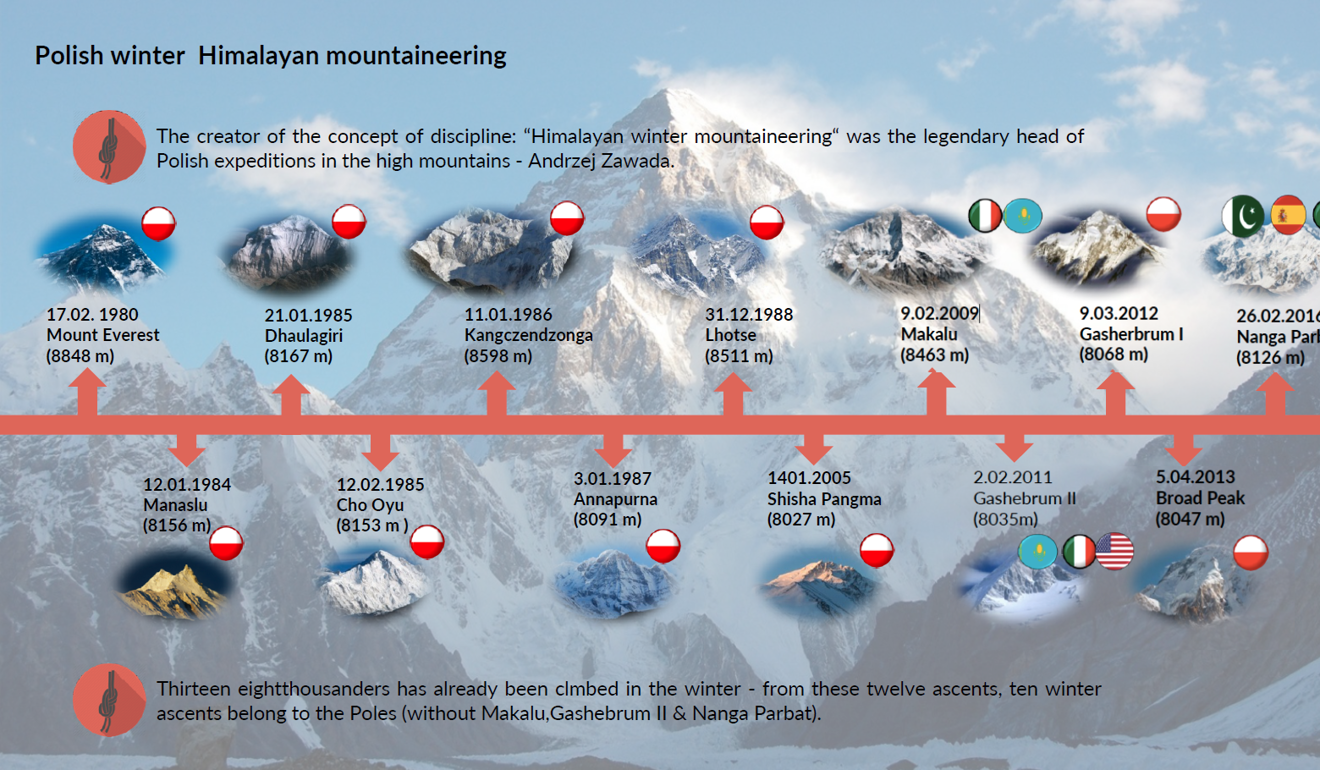 "If you have Wi-fi, it is better because you can talk to friends and family," Leksinski said. "But after [the coverage] exploded there were various comments [online]. Some were positive, but some were negative."
"Guys saw the negative feedback and weren't prepared for it as no one was expecting how big the coverage would be."
The next expedition will include a training climb in autumn on another 8,000-metre peak.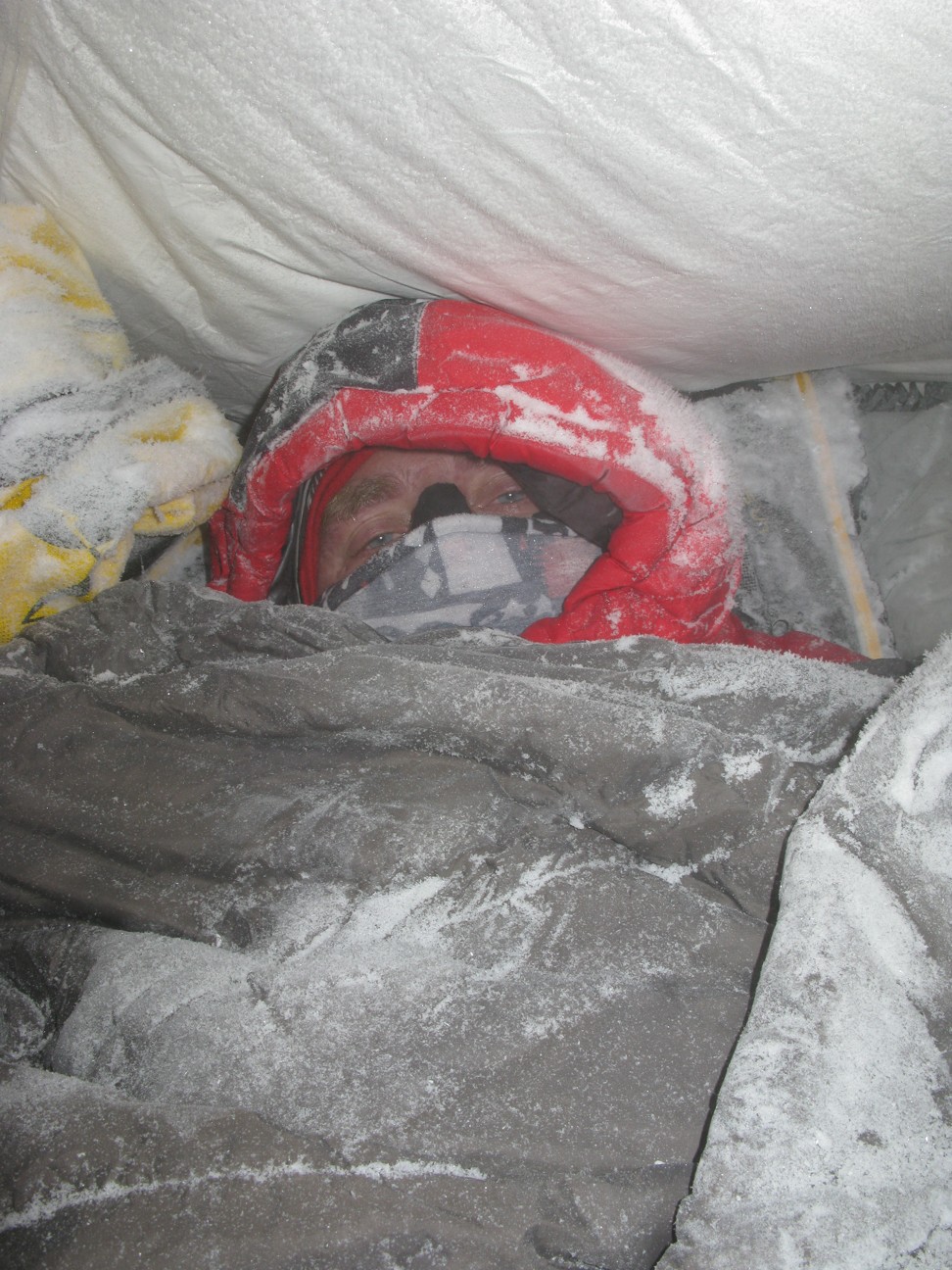 The team members would change as well, but no moves had been made to select climbers, Leksinski said.
"It will be a smaller team than 12 or 13 people, just six or seven," he said. "There is an idea to look for younger people who are technical climbers. Of course, we will look for the strongest climbers in Poland."