Kay Cheung Hoi-kei and Lam Chor-pau are in Ohio to compete in the International Tree Climbing Championship (ITCC) this weekend, but they also hope to learn from their opposition.
"ITCCs are a lot of fun and you are able to compete with the best," said Cheung, who has participated at the event twice before. "All the climbers have a lot of friends in common, so we share stories and educate each other."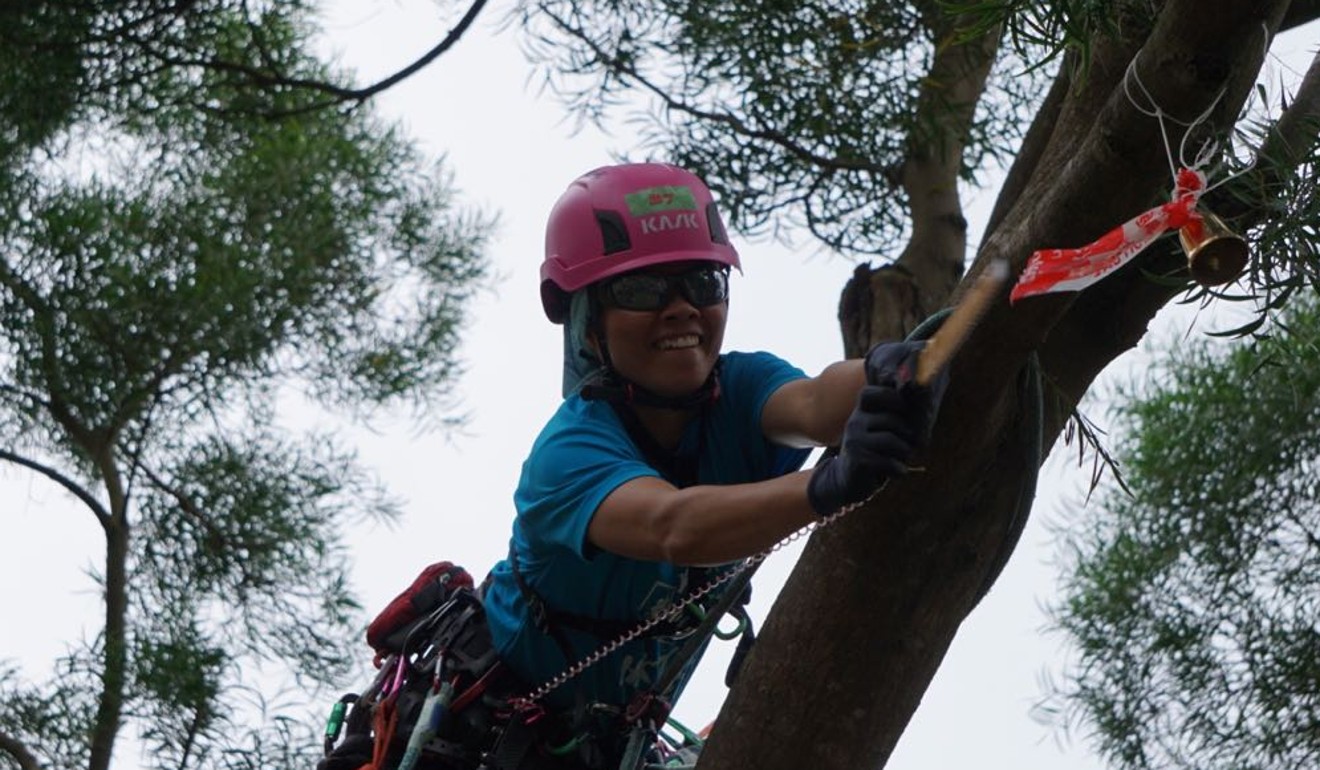 There are five different events, including speed climbing and air recuse simulation.
Lam has never competed as this level.
Tree-climbing event gives Hong Kong arborists rare opportunity to train up high
"I'm expecting to compare with foreign tree climbers, such as Australia, New Zealand and US," he said. "The Hong Kong climbers' level is lower, but I will try my best to get a high score in the competition. Also, I wish to learn the skill from the foreign tree climbers."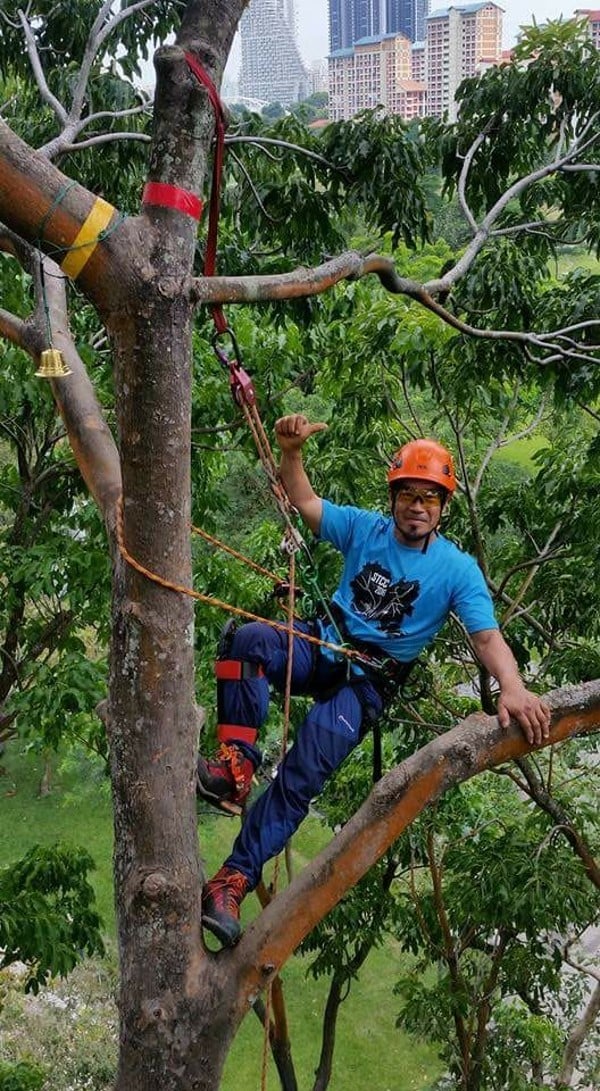 Lam is 54 years old, but is a good fit for the sport. He works as a landscaper.
"As my work is tree-related – such as pruning branches, I climb trees everyday," he said. "I might be 54 years old but for physical training, I choose trail running."
He started climbing trees eight years ago as a way to improve his work.
"It is not easy to master a skill, especially the safety devices, but I fully enjoy tree climbing."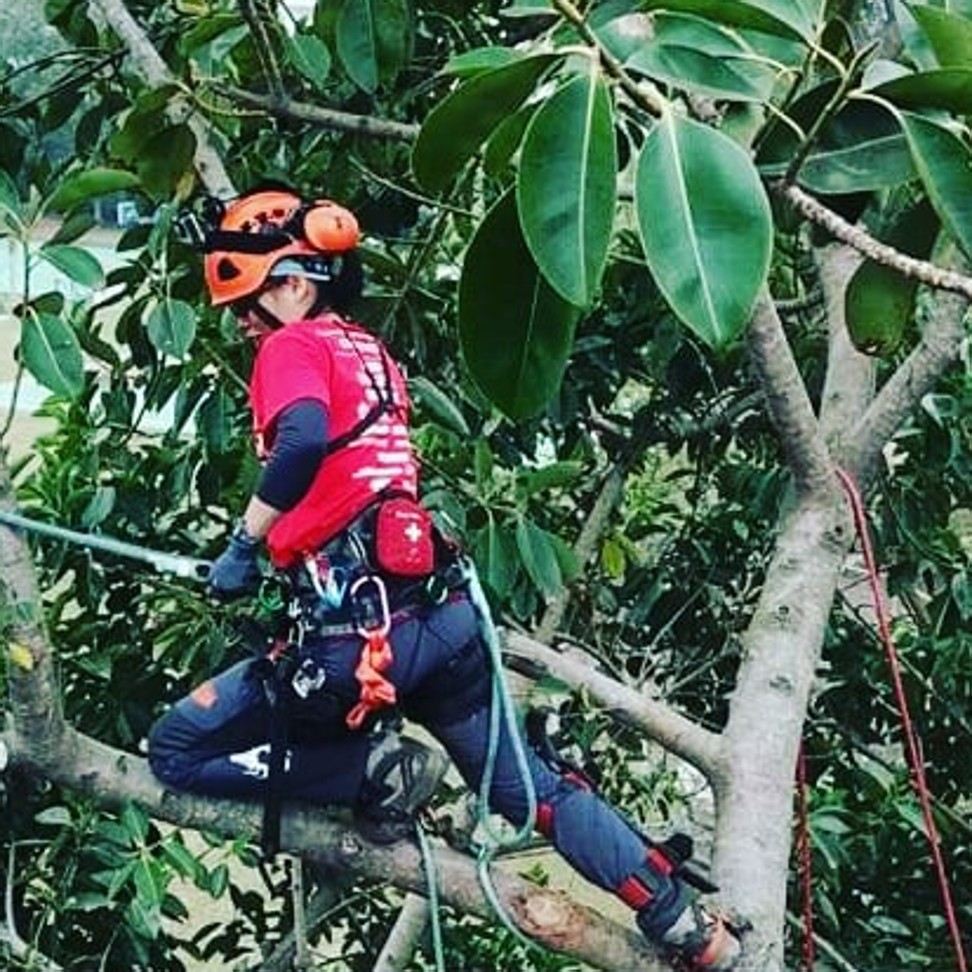 And now he hopes that others will see him competing on the world stage and follow suit.
"Tree climbing is good for different ages, I wish it would become more popular," he said.
Cheung also hopes that more people in Hong Kong will take up the sport.
She believes there needs to be more support from the government and that will have a knock-on effect to people's attitude towards the outdoors.
"I want to see more people caring about trees and the environment," she said.