Ernest Shackleton may have died nearly 100 years ago but leaders can heed lessons from his expeditions, according to his granddaughter.
Alexandra Shackleton is opening "The Endurance Exhibition" on Friday evening, hosted by the Royal Geographical Society-Hong Kong, in Central.
"People come to Shackleton for all sorts of reasons, but mainly leadership," Alexandra said, adding that 280,000 have visited a Shackleton exhibition in London. "The one thing that defines Ernest Shackleton is the way he led his men."
Firstly, she said, he took the time to get to know his men. It might seem unremarkable now, but 100 years ago in the rigid hierarchy of British society, officers and their men did not mix. It was not simply what was expected, but that integration was hard because of difference in experience such as education levels.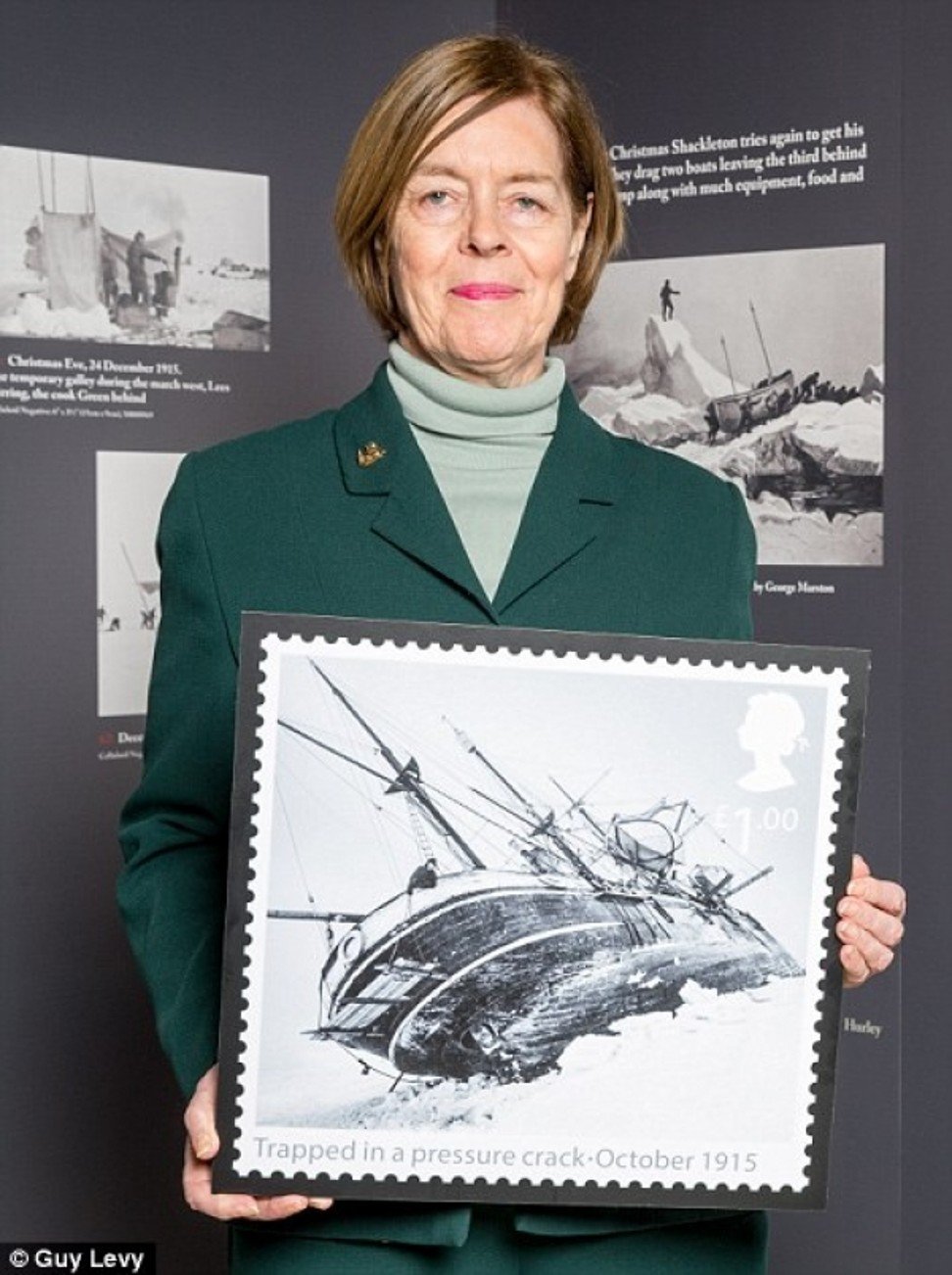 "Some of the men were barely literate," Alexandra said. "One man wouldn't eat penguins because he said it was well known that penguins were the souls of dead sailors."
On display on Friday will be the famous photographs and platinum prints taken by Frank Hurley during the 1914-17 attempt to be the first to travel across the Antarctic continent.
British-Australian team successfully recreates Shackleton's journey
The trip is famous because their ship, "The Endurance", became trapped and crushed by pack ice before they reached shore. Shackleton then mustered all of his leadership qualities and despite his men being trapped on floating sea ice for over a year he returned to civilisation without losing a single life.
They floated North for months, then landed on Elephant Island. Shackleton fashioned one of the small life rafts into a tiny sailing boat and made an incredible journey across the Drake Passage, the roughest patch of ocean in the world.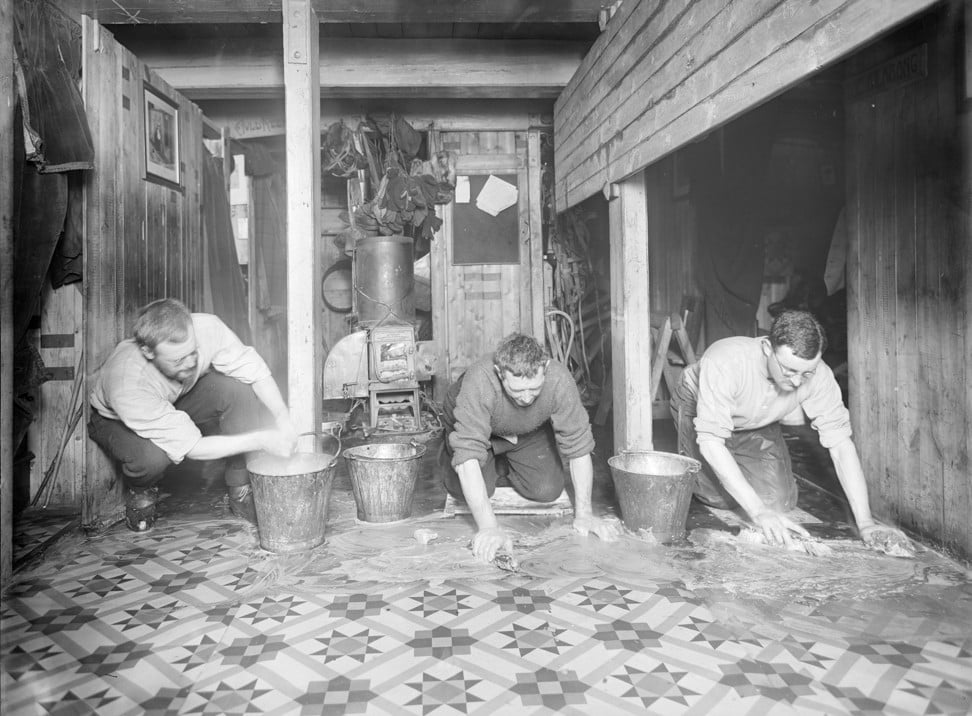 Eventually landing on South Georgia Island 800 miles away, he appeared at a whaling station after mountaineering across the island using nails in his boots as crampons.
He cajoled the Chilean Navy into returning to Elephant Island in a ship to rescue the remaining party.
"When the ship was crushed," Alexandra said, "he didn't just put officers in one tent and the men in others. He balanced personalities, which of course he couldn't have done unless he knew their personalities."
'Enjoy rather than endure' – Olly Hicks fights hurricanes and high seas to be the first person to row around the Antarctic
"[Other officers at the time] just did not take the trouble to get to know their men as he did," she said.
Shackleton's second important quality was his priorities. Even when the pressure of expeditions mounted, he never lost sight of what was important – the lives of his men.
"Your priorities come to the fore in times of trouble," Alexandra said.
The expedition before Endurance – "The Nimrod" – bought the explorer tantalisingly close to becoming the first person to reach the South Pole. They had to turn around just 180km away from their objective as their condition deteriorated and pushing on risked not returning.
"It is considered one of the great decisions of polar exploration," Alexandra said. "He wrote 'we've shot our bolt' and turned back to save lives. We are all defined by our decisions and his decision shows his men came first."
'The most special moment of my life' – first man to walk to both poles hands globe to next generation
His final attribute is perhaps his most important.
"Above all, he installed in his men a feeling not just that they should be loyal to him, but that he would be loyal to them and they should be loyal to each other," Alexandra said.
But his expectations of loyalty were a double edge sword. When The Endurance sank and Shackleton required the men to drag the life rafts across the sea ice one man refused. Although a dressing down, and an explanation that anything but full cooperation would result in death, got the man back in line "it would have hurt him [Shackleton] terribly" Alexandra said.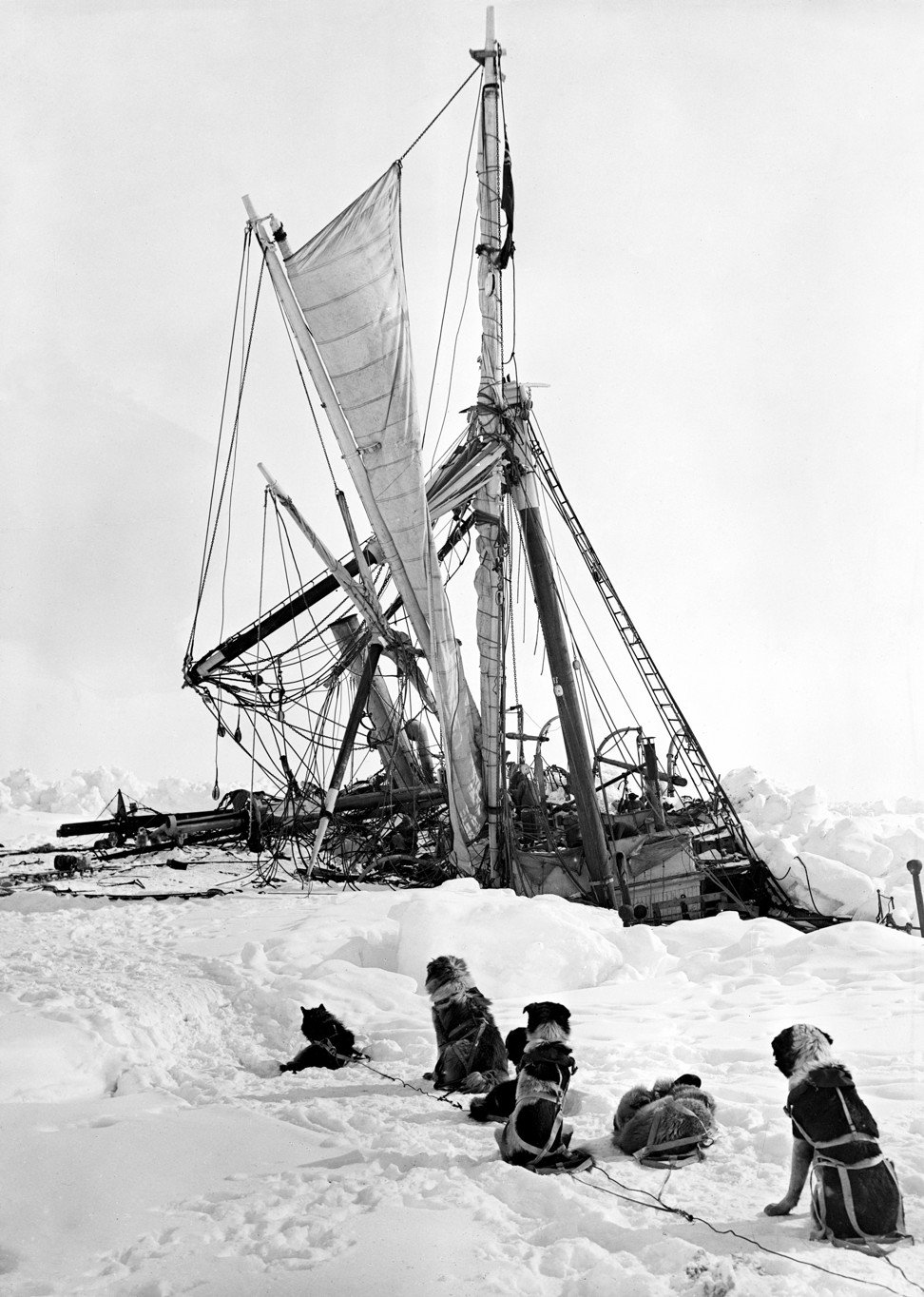 In contrast to the insubordination, Shackleton always supported his men. On The Nimrod expedition they all starved and suffered from diarrhoea because they ate rotten pony meat. But one expedition member, Frank Wild, felt the effects in particular.
Shackleton gave Wild his only biscuit for the day. When Wild refused Shackleton insisted that if he did not take it, it would be thrown in the snow.
Wild wrote: "Thousands of pounds would not have bought that biscuit."
Shackleton's name was synonymous with his ability to lead men in a crisis, even above other explorers of his time such as Robert Scott or Roald Amundsen.
"For scientific discovery give me Scott; for speed and efficiency of travel give me Amundsen," explorer Raymond Priestly once said. "But when disaster strikes and all hope is gone, get down on your knees and pray for Shackleton."
You can find out information and buy tickets to The Endurance Exhibition here.