Ming Chau had no choice but to "give up" his legs to save his life when he was infected by vibrio vulnificus, a bacteria that lives in warm seawater.
But he lives his life through two mottos which barely acknowledge the severity of the life-changing event.
"Adversity is not that bad. Be confident, be tough, nothing can beat us," he said. "And seeking for breakthrough and improvement without comparing to others."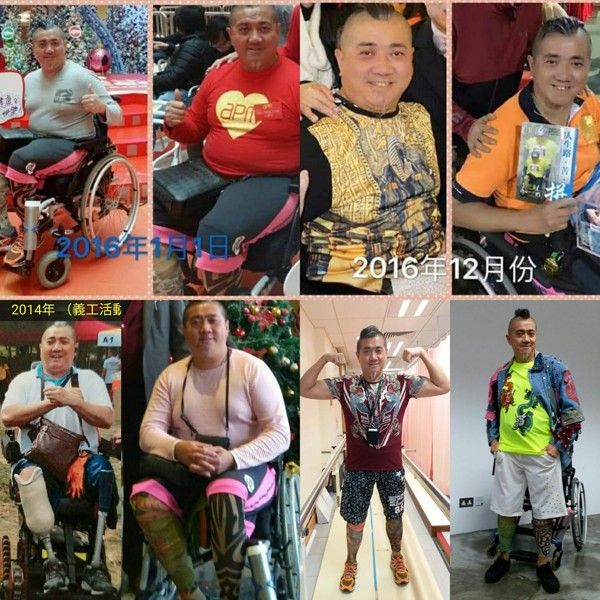 He will need all the confidence and toughness he can muster this weekend when Chau takes part in Spartan Race.
Spartan races are long distance obstacles courses, where participants have to run, climb, crawl, swing, throw and lift their way through a series of tasks like walls and sand bag carries.
Two years ago, Chau started exercising for health and to relieve muscle pain from being wheelchair bound. He worried he would become obese.
"Then last year I watched a video clip showing a foreign racer who lost his legs. He still decided to participate and managed to reach the Spartan finishing line," Chau said. "That has inspired me a lot."
Chau believes Spartan Race will help develop his dedication, determination, confidence and team spirit. But to reach the finish line it is all about how he builds up to the race.
'Very challenging, and beautiful scenery': Spartan Race Beijing draws 20,000 for obstacle-course challenge, testament to sport's rapid rise in China
Spartans train for Cebu race with home-made spears as concerned public call police on weapon-wielding elite
"Being in the wheelchair is not my biggest concern," he said. "If we always get ourselves well prepared, nothing can really stop us."
To that end, Chau decided not to participate in Spartan Race in March, despite signing up for it, as he thought he was not prepared enough.
This time, he is raising money for Wheel For Oneness, an NGO that promotes social inclusion, and Child Care Foundation.
"At the finish, I will celebrate with my family and friends, to share the happiness and meaningful purpose," Chau said.