Call me mad but the relentless, grinding, monotonous and dangerous task of rowing the Atlantic Ocean unsupported sounds like fun. So on Wednesday December 12, I'll be casting off from the Canary Islands in Spain in the hope of making the crossing.
Bouts of butterflies fill my stomach. But I'm no stranger to the nervous final build-up to this sort of adventure, even if I'm a stranger to how it ends.
When I pulled away from shore in 2016 on my first attempt to row the Atlantic it was a relief. I suddenly relaxed and the tension disappeared.
But little did I know, I would be returning to land via rescue helicopter 40 hours later with my tail between my legs.
Rowing the Atlantic is brutal. It requires a relentless sleep pattern – two hours on, two hours off – all day and all night. Food is limited to dried astronaut meals and blisters and chafe are constant companions.
The combination of agoraphobia from the empty expanse of the horizon, and claustrophobia from being stuck on, and physically clipped to, a tiny boat is confusing. The lack of sleep leads quickly to hallucinations. I expect to be talking to Santa at some stage.
Chinese women set two world records for rowing unsupported across the Atlantic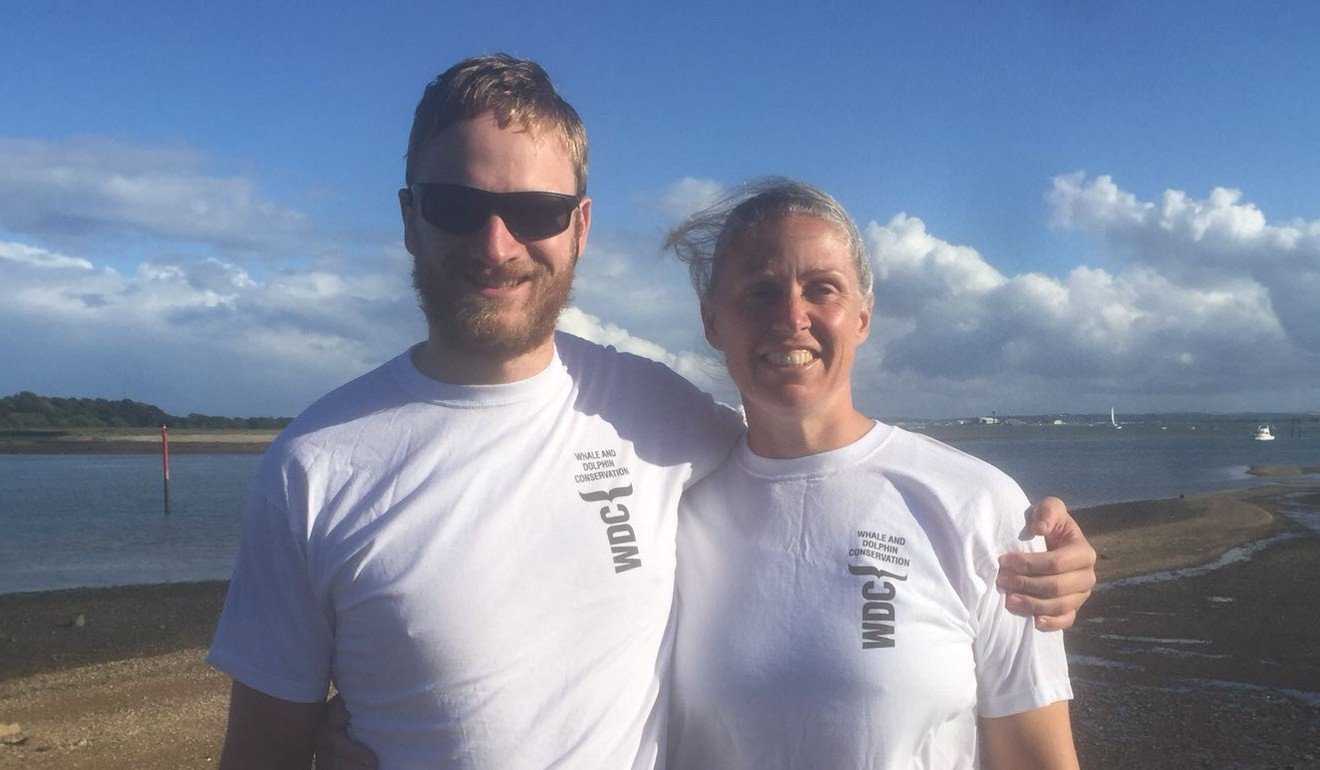 Two years ago, I signed up to row with a captain selling spots on his boat. Rather than organising the expedition myself, it seemed safer to row with a captain who had the experience of past expeditions.
By the time I found out he had been branded "Captain Calamity" by the British press for two failed attempts, I was mentally (and financially) committed and prepared to believe his version of events. He had one successful crossing and several by sail boat.
The second night of our short trip proved a tough one. The enormous swells were crashing into the stern and filling up the cabins with water. I was OK in a bow cabin. But those in the back quickly deteriorated as they rowed for two hours and then tried to recover in three or four inches of water.
Female Chinese quartet defy traditional expectations and set out to row the Atlantic in Li Ka-shing's Talikser Whisky Atlantic Challenge team
The helicopter picked us up in the morning when one of the crew became seriously ill. Before we had even touched back on land, I had decided I would try again and organise it myself.
This time I entered the Talisker Whisky Atlantic Challenge (TWAC), which has stringent safety standards. Even if you have paid and trained but lack one piece of compulsory gear, they will not let you leave the harbour – a far cry from my previous experience, when we had a rope tied around our waists for safety lines and barely more than 1,000 calories of food each per day.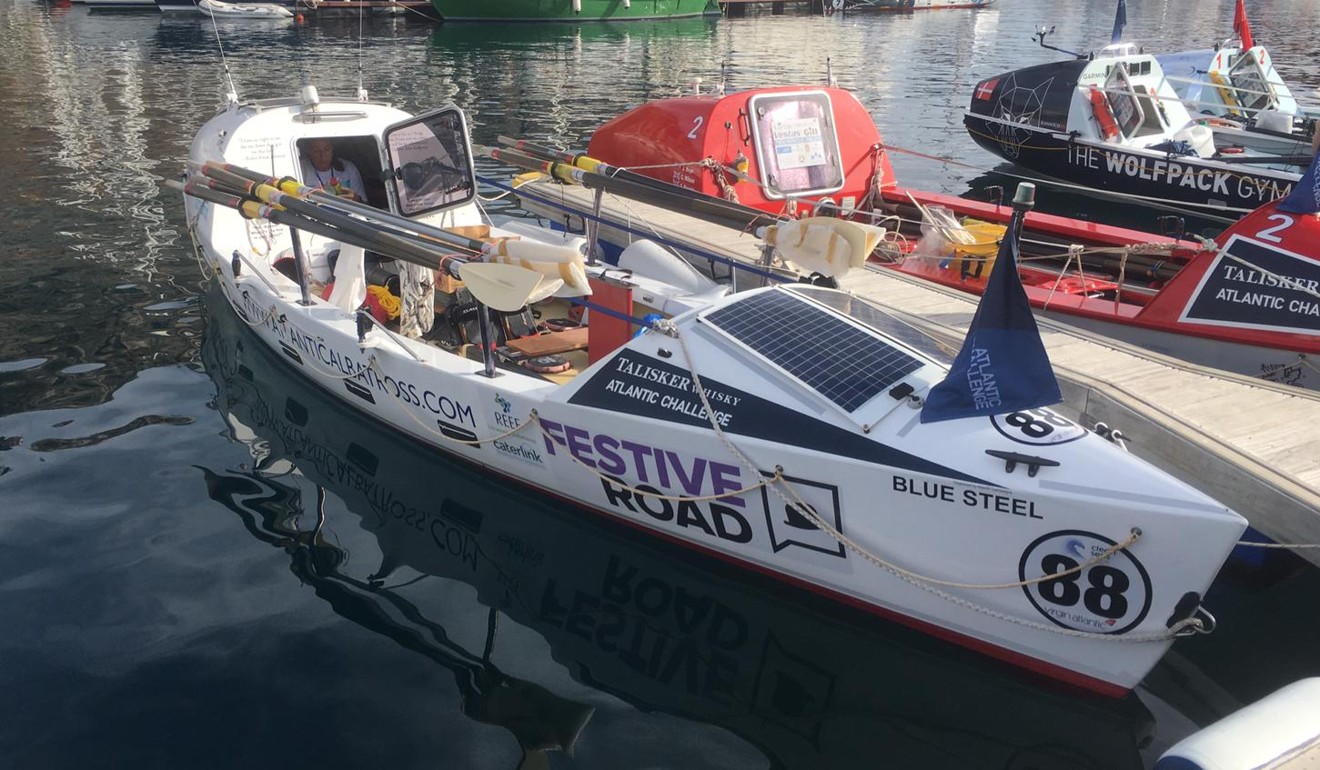 My hunt for fellow crew members fell short until I was introduced to Lizzie Gill, a schoolteacher in Surrey, England.
Lizzie, like me, has not had a smooth ride to the start line. I'm her fifth partner as the others succumbed to life issues.
Although necessity bought us together, we are the perfect match: she has autism and I have dyslexia. Lizzie is very organised and methodical, which has been fundamental in getting us to the start line. But my dyslexia means I approach problems differently to most people (and struggle with organising).
As a result, we have managed to find solutions to any issues, while plodding through the piles of administration using our neurodiversities.
In the dark moments at sea, knowing we can approach issues from different angles gives me confidence in our ability to surmount the challenges. And there will be dark moments.
A rower who took part in 2015 told me how he huddled in the fetal position crying as 10-metre waves crashed over the deck. To deal with those times, I have to remind myself of my absolute confidence in Lizzie and in the boat, and finally remind myself it is a privilege to be there.
It is a matter of perspective. A storm can be seen as the enemy or a blessing that I get to experience, where others are still stuck at their desks. Or suffering a two-hour shift and saying 'I can't believe there are two hours of rowing left' or 'Thank god there are only two hours left' is the same thing changed by perspective and self talk. They are simple, but powerful tools of the mind.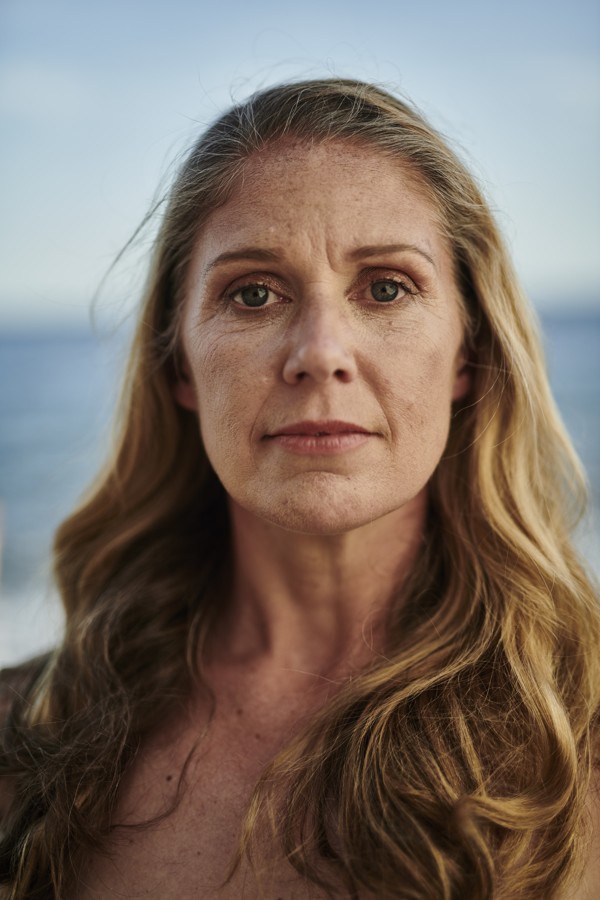 But when the boat went in the water last week, it was a jolt to the system that this is now a matter of days away. All the talk of using perspective to deal with low moments must now turn to action and it is easier said than done when the ocean rears up above you.
We leave shore from La Gomera on December 12 as team Atlantic Albatross. We have one eye on the mixed pair world record that stands at 51 days.
Lizzie is raising money for the RAF Benevolent Fund and also Eikon, a charity that supports struggling students at risk of failing to obtain employment, education or training.
I'm raising money for Whale and Dolphin Conservation and for Dyslexia Scotland. I was diagnosed very early so was able to get the help needed that allowed me to become a journalist, but many others never fulfil their potential.
The Four Oarsmen break the 'four-minute mile' of ocean rowing, while solo paddler has 20 minutes of sleep at a time for 30 days
The three most common questions I'm asked are:
1. Is there a support boat?
No. We are alone and will likely see nobody else. TWAC has two yachts at sea, but they can be thousands of miles away at any given moment.
2. Where do you go to the loo?
Well, in a bucket, in front of each other. So, if we don't know each other well yet there will be few mysteries left after the first couple of days. In fact, we will spend most of our time naked. When everything becomes soaked in saltwater and sweat, it begins to chafe and being naked is just more comfortable.
3. Are you nervous?
I was very relaxed in the weeks beforehand. I was covering the Oxfam Trailwalker for SCMP and focused on it for quite some time. When I arrived at work after the weekend I realised the next big project was mine. Then, I saw someone on Facebook say: 'Only five weekends until Christmas' and I felt sick with nerves. I'll be at sea, two weeks into the trip when Christmas rolls around.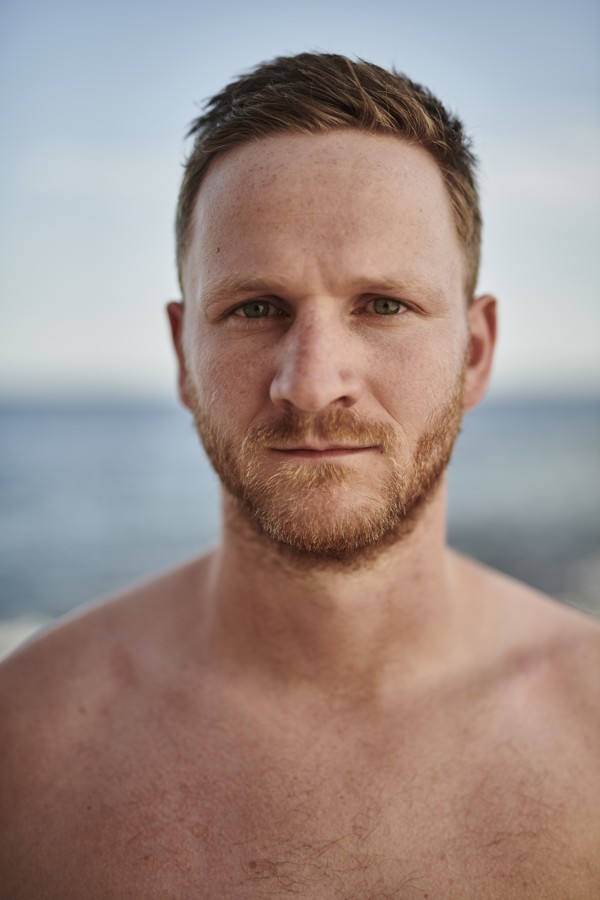 The days are ticking by and I'm still fretting about little things but once we cast off, there is nothing but sea.
Then, I'll suddenly relax, the tension will disappear and I'll be safe in the knowledge that this time my boat is waterproof.
You can donate to the pair's charities here and you can follow their live tracker here.