A Russian orthodox priest has become the first person to row across the Southern Ocean, setting five world records.
Fedor Konyukhov set off from New Zealand on December 6, and arrived in Diego Ramirez Islands, Chile on May 9. At 154 days, no one has spent longer in the Southern Ocean, in any kind of boat let a lone a rowing boat. The previous record was 59 days.
He is also now the oldest person, 67, to row any ocean solo. He has covered more distance in a rowing boat in the 'roaring forties' and 'furious fifties' latitudes than anyone before. When he reached 56'40, he made furthermost south anyone has been in a rowing boat. He is now the first person to row east to west and west to east across the Pacific, having previously crossed from Chile to Australia.
The New Zealand to Chile crossing is just the first leg of Konyukhov's attempt to row around the world. He is still to row from Chile to Cape Town, then to Australia, and finally back to New Zealand. Briton Olly Hicks also has the circumnavigation in his sights. He aimed to leave in December 2018, but appears to be delayed.
Konyukhov said when he reached Chile: "Old man Nicholas the Miracle Worker helped me. If it wasn't for him, I couldn't have done it. He did everything for me, pulled me on, protected me, and here I am, alive with you."
To deal with the brutal conditions and freezing temperatures, Konyukhov had a boat custom-made by builders Rannoch Adventure.
The cockpit is far smaller than normal ocean rowing boats to minimise the risk of him being washed overboard. The cabin is split into two, so Konyukhov can get into the first section, shut the hatch and move into the sleeping area without risk of water flooding the boat. He can store up to 200 days of food on the nine-metre boat called Arkos.
Arkos' hull was covered in a thick layer of barnacles by the time he reached Chile.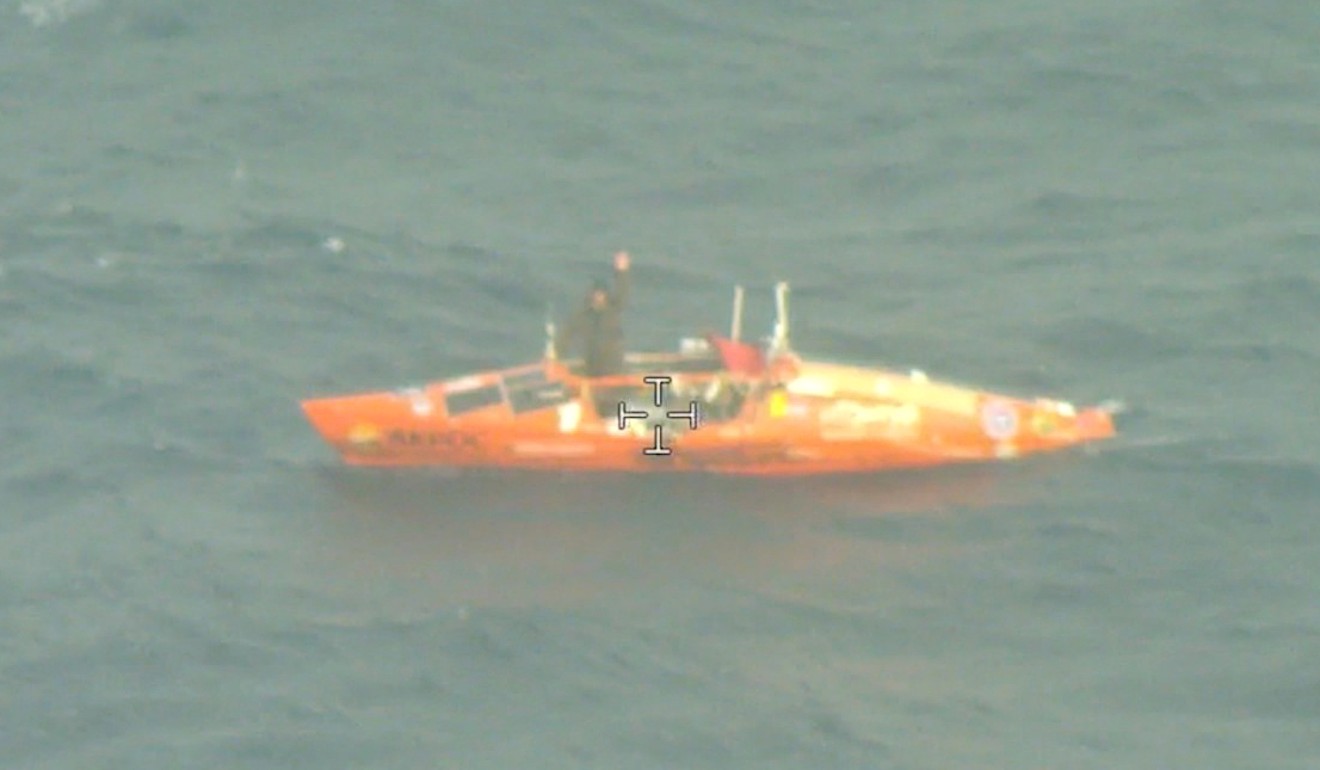 The Russian experienced hurricane strength storms during his journey. He was spotted for the first time as he approached Chile around two weeks ago.
"This is the most crucial moment. The culmination. The coast is near, but it is a dangerous coast, there are no safe harbours and calm shelters," he wrote on his blog at the time.