Skiing in China has become a mass participation sport and an ever-expanding market with more than a million regular skiers and snowboarders and hundreds of domestic resorts. Weekend snowboarding getaways are now part of hip Beijingers' lifestyles.
Skimountaineering (skimo) is not a fashion fad, but a gruelling endurance sport. Competitors race up mountains then ski down. Skimo calls not only for advanced skiing but also for solid mountain skills and awareness. It has been a relatively niche pursuit even in winter sport superpowers such as France and Italy, but this mountain discipline has taken root in China.
One of the key people behind the development and growth of Chinese skimo, both elite and amateur, is Italian Andrea Gianni.
Gianni's job as a high-speed train engineer brought him to China 10 years ago, almost a decade after he called it quits on elite skimo racing in Italy, although the sport remained his "passion".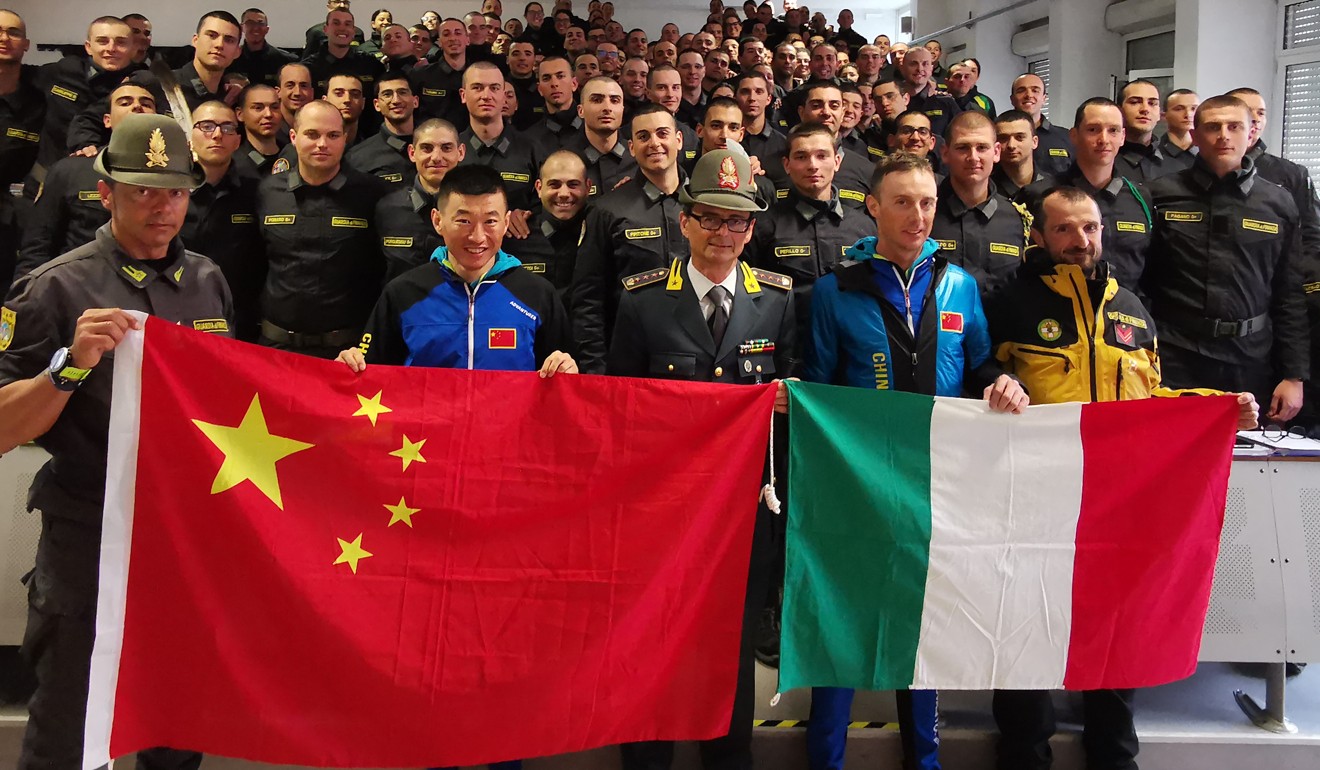 This passion was rekindled by a chance encounter in China. "I was skiing at Beidahu resort in 2013 when I suddenly saw some guys doing skimo – I was very surprised – nobody did this sport in China then. We became friends."
Inspired, Gianni brought equipment from Italy and set up China's first skimo club in Liaoning province. Its Chinese name translates into English rather awkwardly – Mountain Up Down Ski Mountaineering Club. Now counting over 100 members, the club organises training, races and also skimo trips abroad.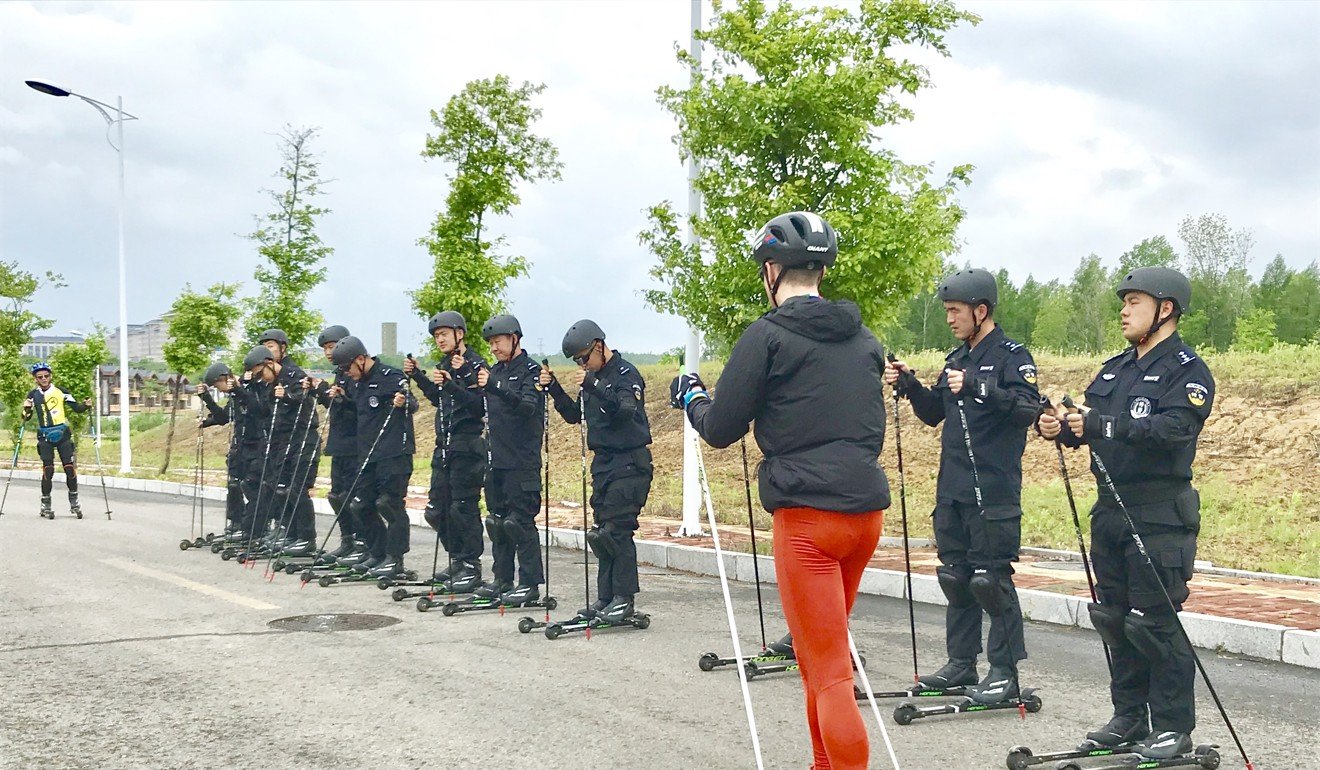 "There is no register, no official data. I estimate that roughly 2,000 people (in China) have tried this sport at least once. Maybe 300 do it regularly," said Gianni. "Many come from hiking or trail running. They are very enthusiastic.They do not have any problem going up the mountain, but they need to learn how to get down skiing."
Considering the small size of the demographic they work with, Mountain Up Down can be hailed as a grass-roots success – it regularly attracts about 50 racers to competitions and training seminars – held in resorts of Beidahu and Songhuahu.
China also now annually hosts three official skimo events organised by the Chinese Mountaineering Association (CMA) and attended by elite international athletes. One is a stage on the skimo World Cup circuit, one is the Chinese National Championships, which also alternates as the Asian Championships, and then there is a race on Gangshika Glacier in Qinghai province.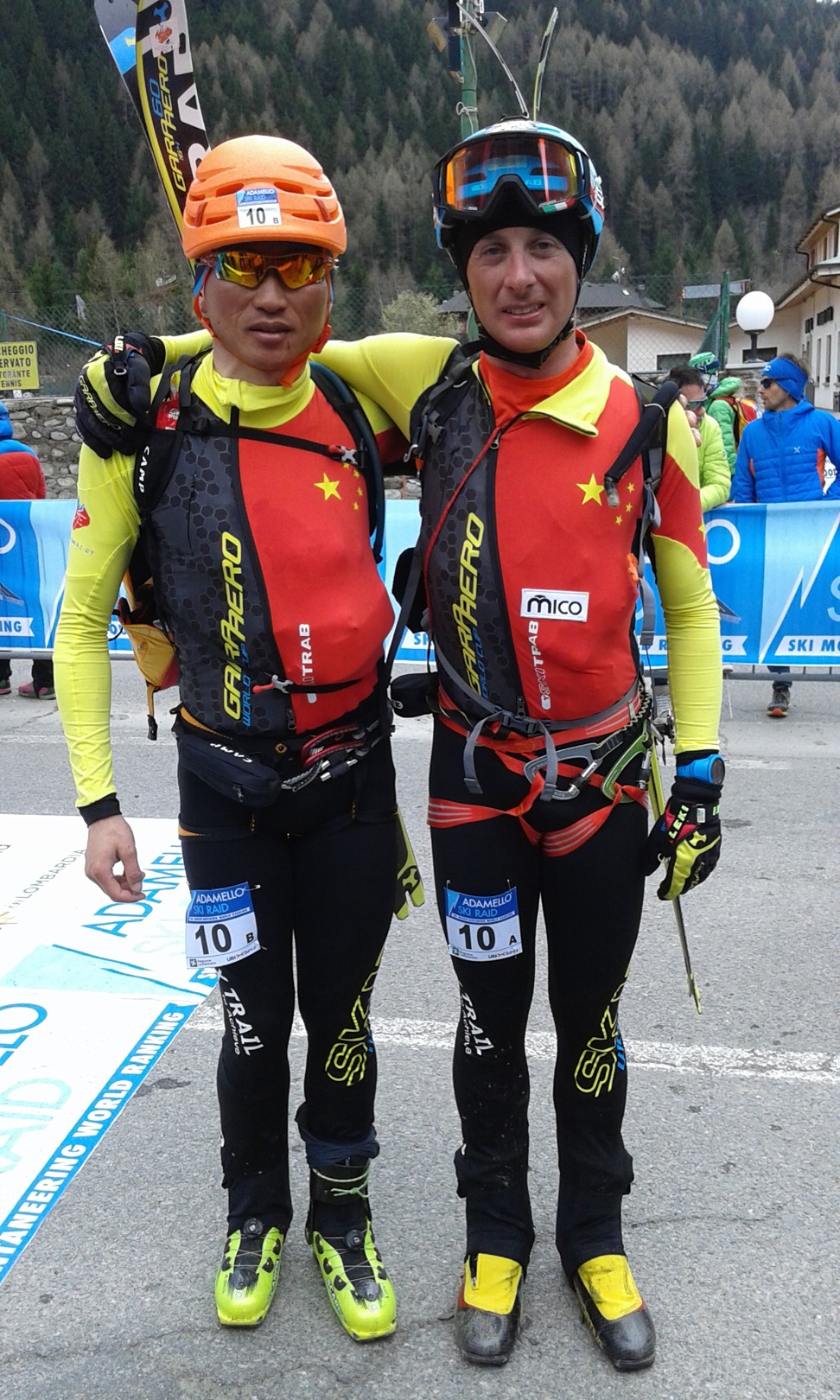 "The Gangshika race is very short, a sprint, but it is the highest altitude skimo race in the world, at the limit of human endurance – at 4,800m altitude. It is small, between 20 and 30 competitors, including invited foreign elite racers," said Gianni.
Gianni also races abroad occasionally, representing China at senior level in events in Europe, and he is also a coach for China's national junior skimo team.
"At the world junior championships in 2018 in Switzerland we qualified four athletes for the 2020 youth Olympics [in Lausanne] and China came ninth-ranked nation overall," said Gianni.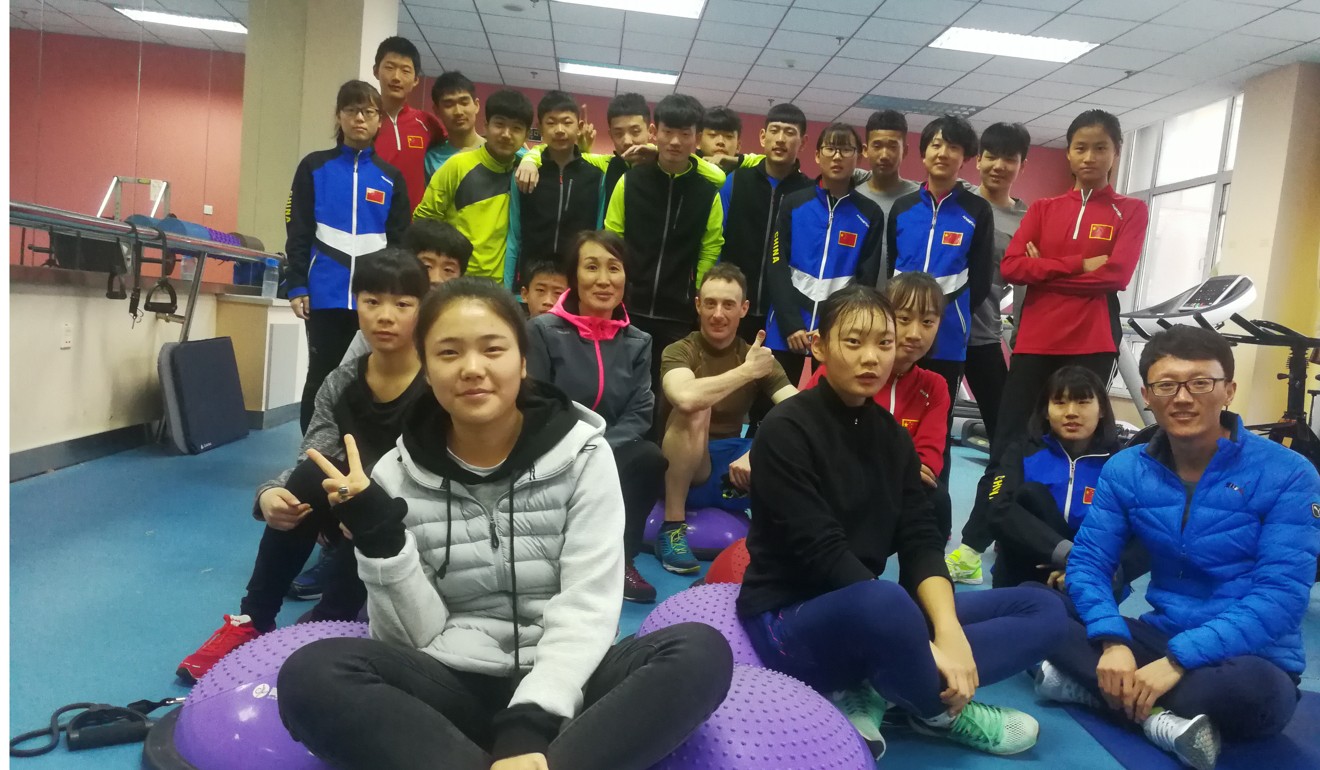 While still unable to match Europe's Alpine nations, China has quickly bettered its Asian rivals at junior level.
"In Asian competitions, Chinese juniors take leading positions," said Zhang Yaohua, a senior CMA official responsible for the sport's promotion. "We now rank higher than South Korea and Japan."
Gianni said: "For some reason they were all from Shandong province and there are no real mountains or snow there. Two years ago, these teenagers could not ski at all."
The largest barrier to the sport's growth is the lack of infrastructure and the areas to practise.
"Few ski resorts in China allow skimo, they still do not know the sport and are worried about safety," said Gianni. "If they see you, it's like 'why are you going in the opposite direction to everyone else'."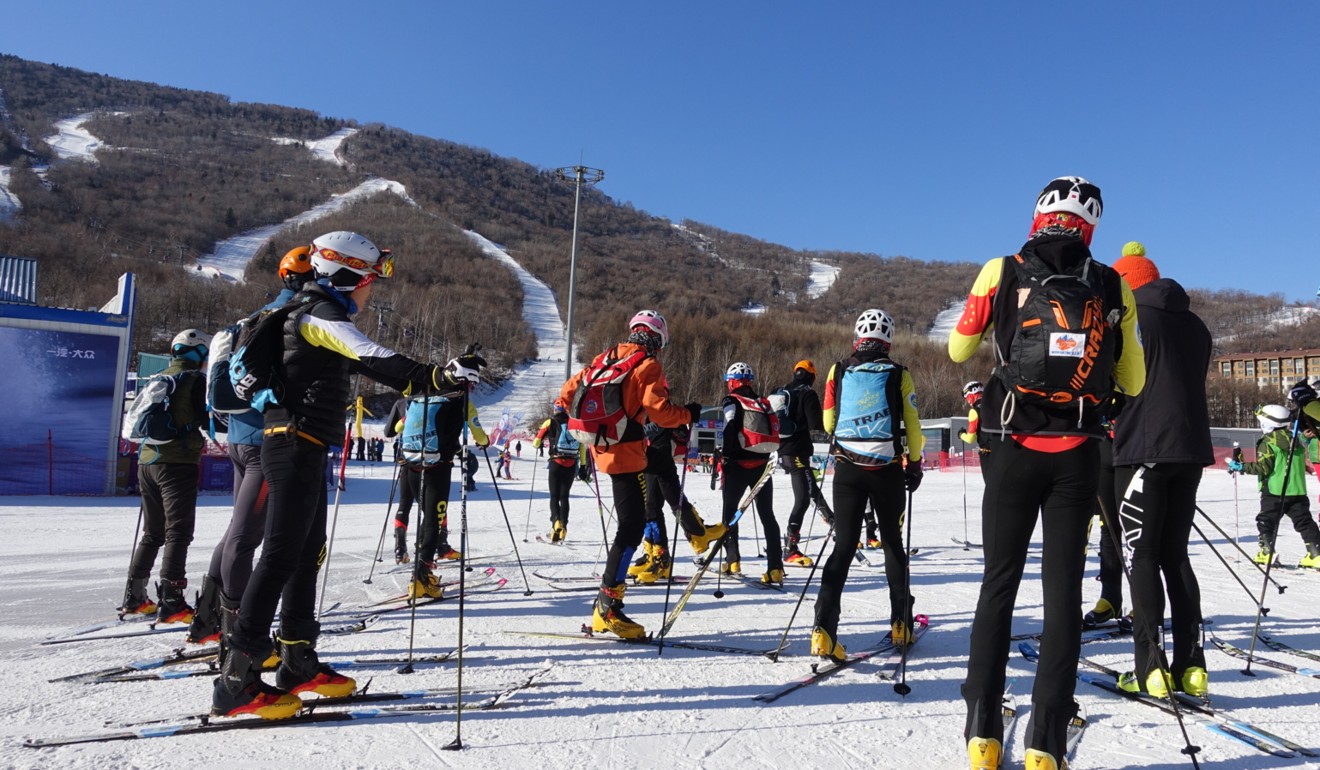 Zhang Yaohua talks of the pressure to deliver, saying: "There are high demands on us to hold training seminars and competitions for elite athletes, and also to promote skimo among da zhong (masses)."
Chinese authorities now realise that national sporting success does not just come from the isolated core of elite, professional athletes and are heavily investing in mass participation.
"Three Hundred Million to Participate in Ice and Snow Sports" is the official slogan of the campaign to build a mass participation base for the 2022 Beijing Winter Olympics.
With that in mind, Zhang and Gianni have plenty of work ahead of them.