When Roy Francis was called into his officer's office in the 1970s and told he would be travelling to Everest as part of the British Army's 1976 expedition, he never imagined the connection he would form with the Himalayas.
Now, over forty years later, he is dedicating his time to building schools in areas flattened by the 2015 earthquake.
"I've got so much from Nepal. I was part of expeditions and I led expeditions. It led me to starting my own company in the 1990s. This is my chance to give back to the country," he said.
After the earthquake, Francis decided to donate blankets. He oversaw a collection for donations, and soon found himself with US$20,000 (HK$198,000).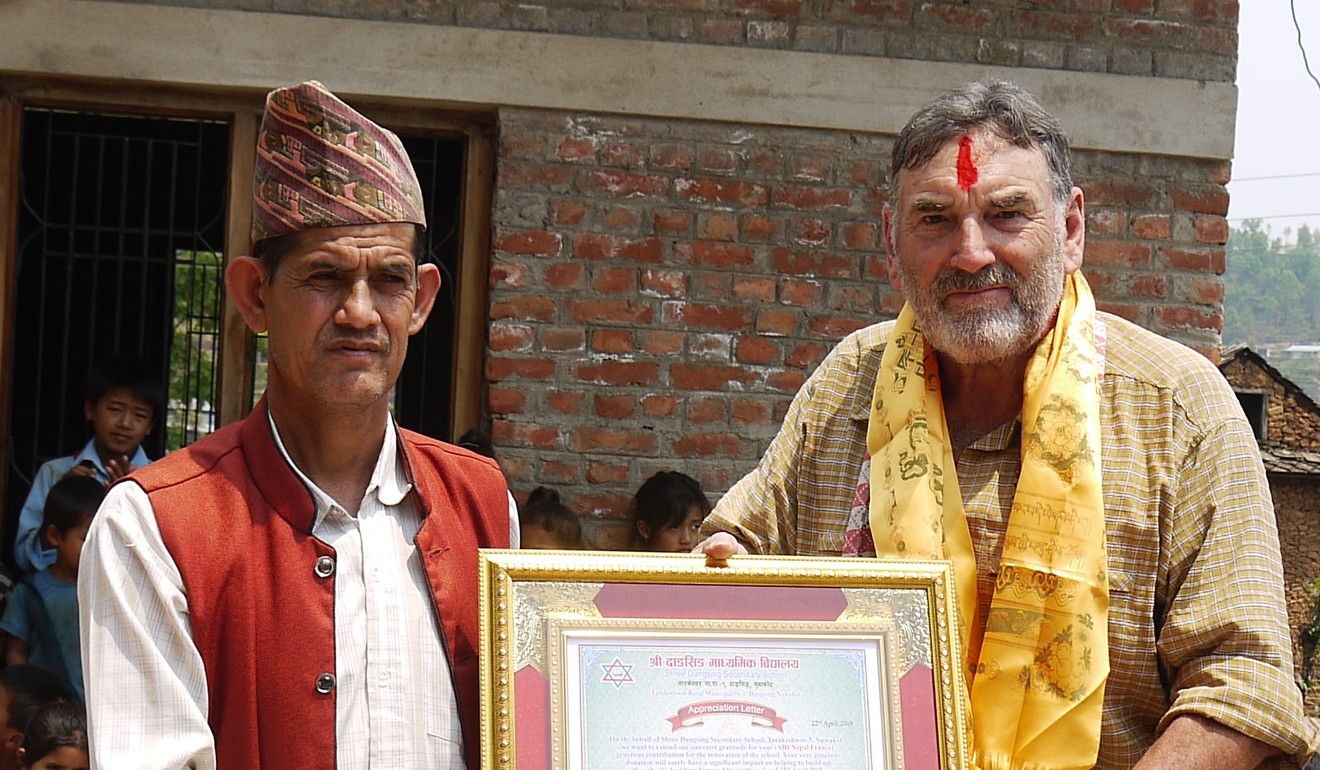 "So we decided we needed to do more than buy blankets," he said.
Francis started Aide Nepal Magnoac, and funded 50 per cent of a school in Taruka, an area very near the epicentre of the earthquake. His organisation aims to give quality education so that gifted children have the option to go on to secondary education and learn English, which is a path to opportunities in Nepal.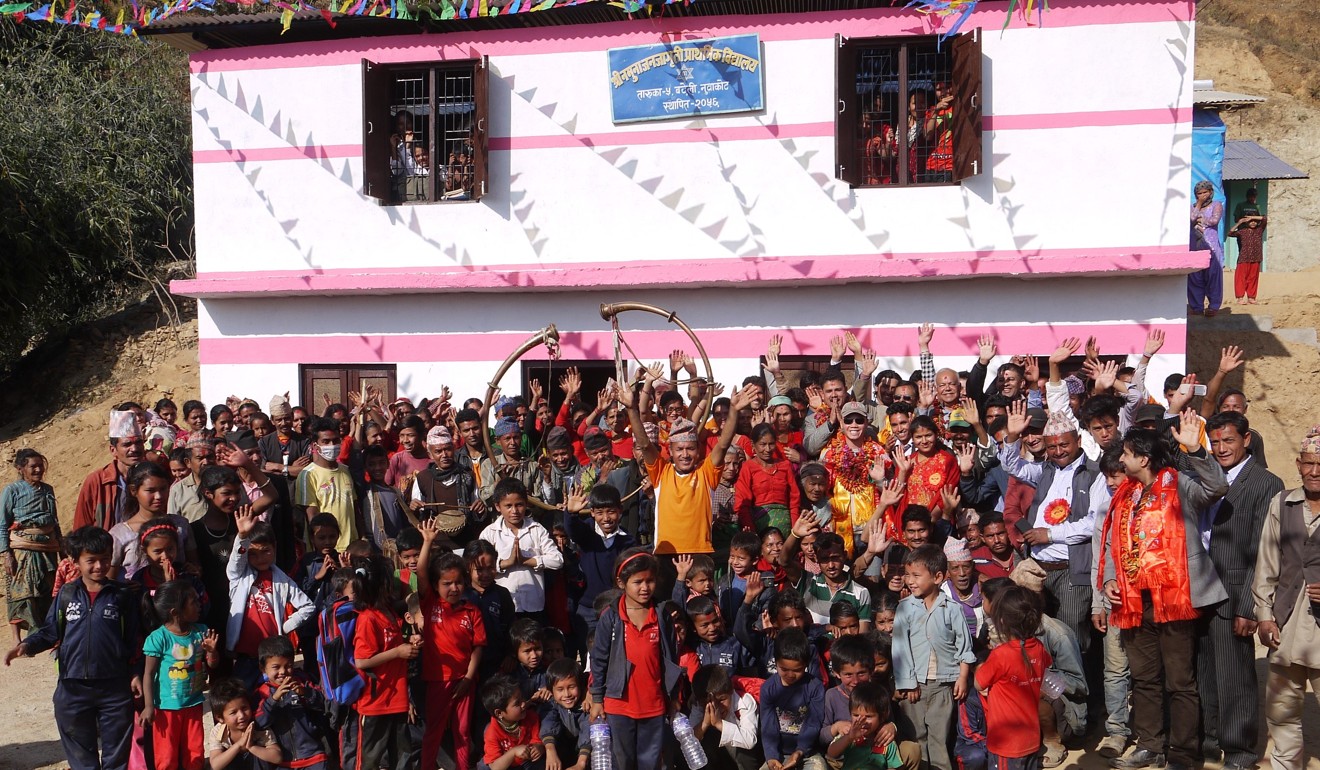 But secondary education costs more money – US$60 to $70 a month – and they are trying to cover those costs like a scholarship on top of the school construction.
"Education is so important to them," he said. "They are subsistence farmers. If they go to a state school, they won't go on to secondary education. And if they do, it won't be in English."
One example is a young boy who's father left to work in the Persian Gulf and never came back. His mother cleans houses for a living. When the child showed an aptitude for learning, Francis secured an interest free loan and is now funding him with a scholarship US$60 donations per month.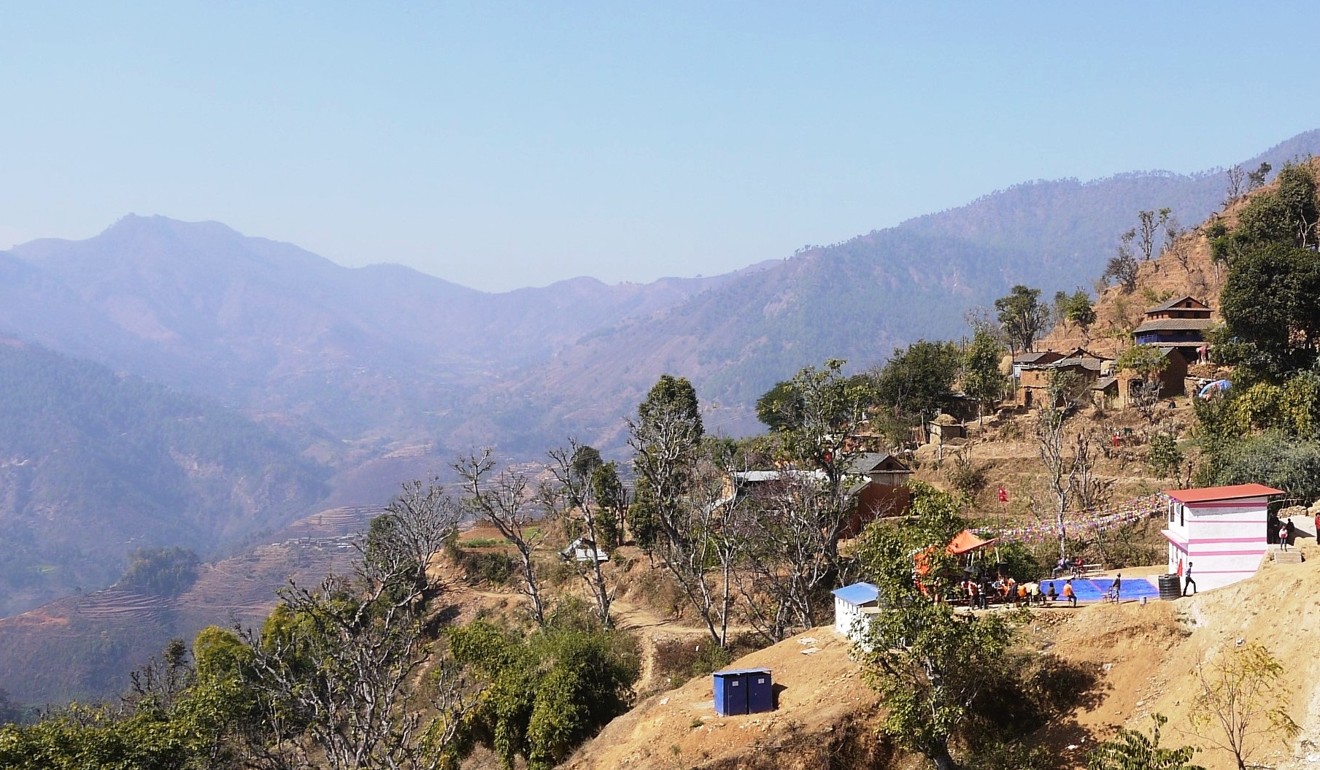 But Francis is wary of creating "haves" in a world of "have nots".
"In a poor community if you have something you become a target," he said. "We've seen it before. So we have to be careful how we give money. By helping someone, we could make their lives worse."
The school cost US$30,000 to build. They have built a second, larger, school in Dangsing for US$50,000 and hope to build two or three more.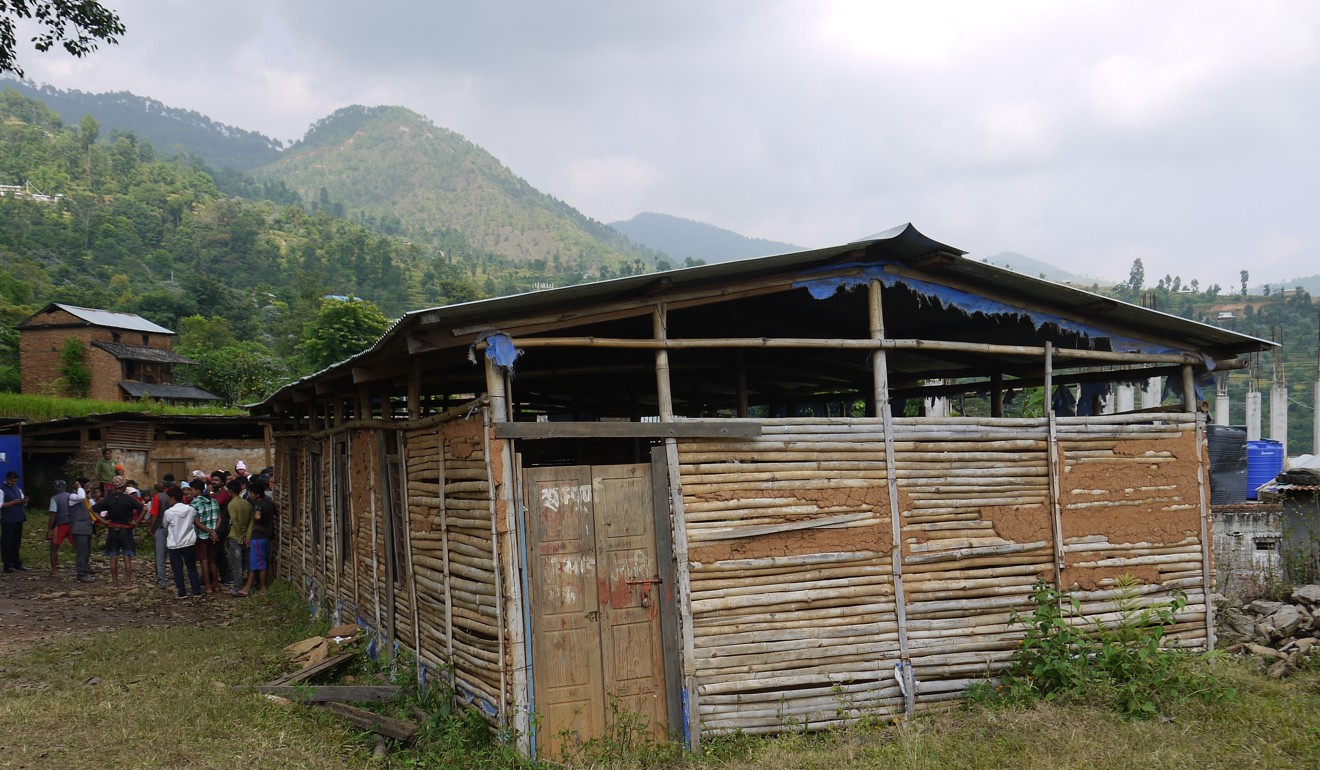 "If I won the lottery next week, I'd spend it all on building schools," he said. "We don't have any support. It's all through donations and it's getting harder. If you go back to milk the same cow over and over, you'll get less milk."
Nepal has changed a great deal since he first visited. When the Army climbed Everest in 1976 they were the only expedition on the mountain, with just 35 people in Base Camp.
Two SAS officers – John "Brummie" Stokes and Bronco Lane – reached the summit. But horrendous conditions meant they became lost on their way down. They dug a foxhole for the night. The second summit pair, who had given up their chance for the top to look for their teammates, found them in the morning. The SAS officers had both gone blind from cold and Lane's fingers were badly frostbitten.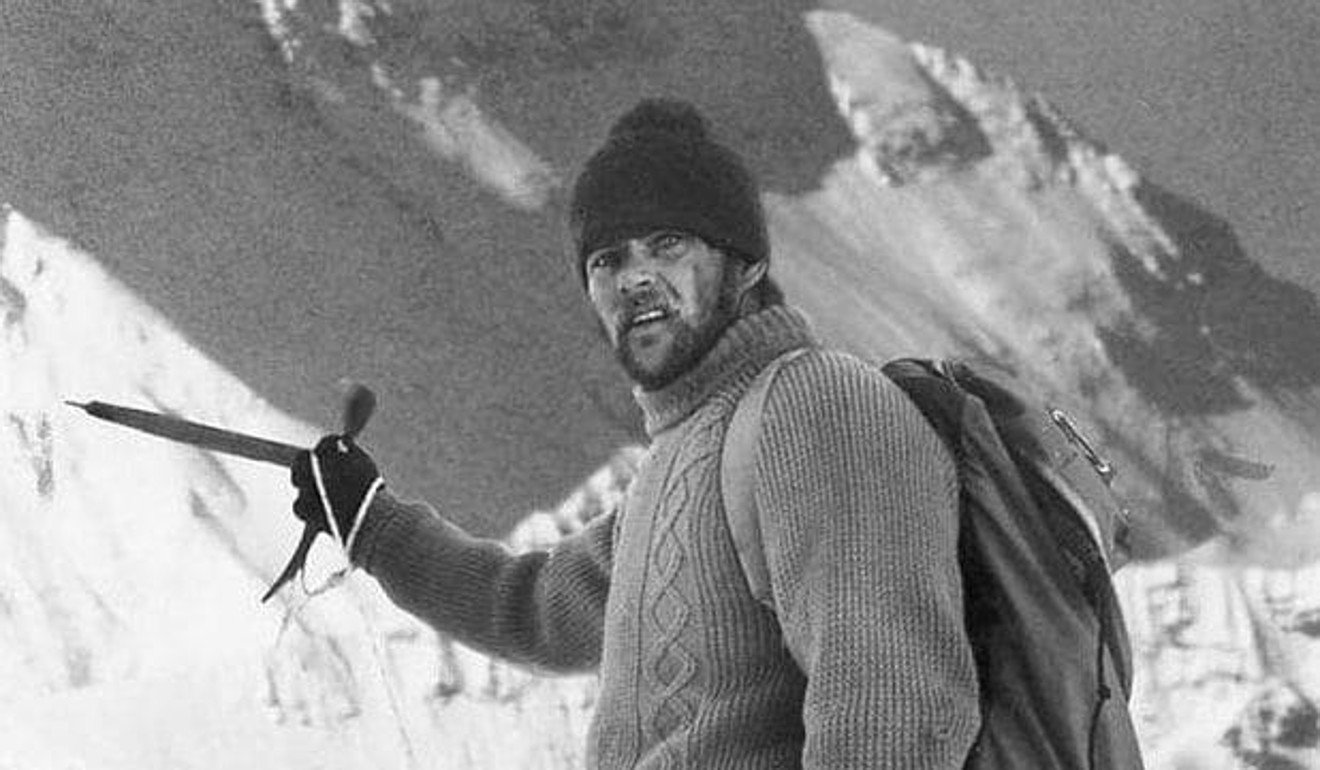 The mountaineers developed a system of pulleys and rope-stretchers to get Brummie and Bronco to Base Camp, and saved their lives. The pair were among the first people ever to survive a night in the "death zone" above 8,000m.
It is a stark contrast to now, with over 1,000 people in Base Camp, queues for the peaks and crowds so thick at altitude it costs lives. Climbers now pass bodies, or dying climbers, unable to help them because they lack experience so would be putting their own lives at risk too.
But Francis is caught between two worlds: his time as a mountaineer against his time being face-to-face with poverty in the region.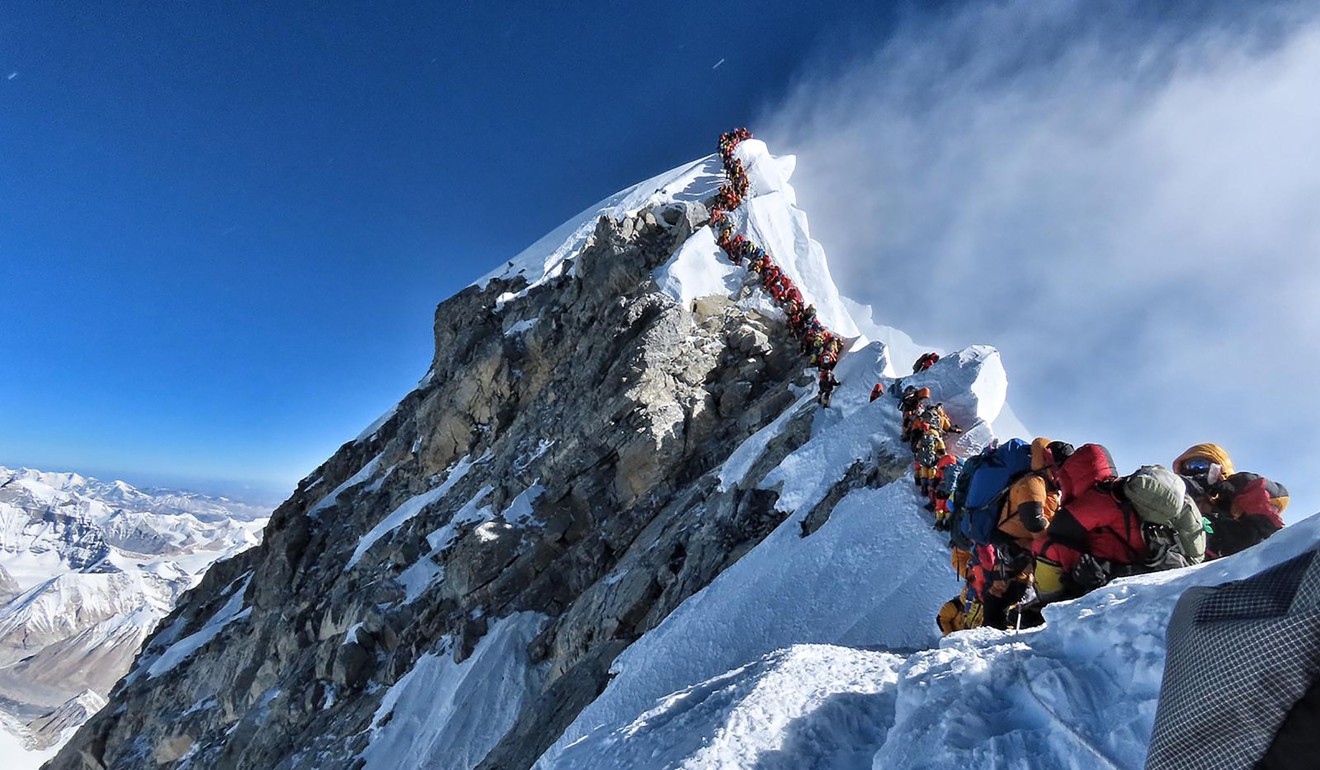 "Aside from what it does to the mountain, it provides a lot of money, a serious amount of money, from just one mountain," he said. "Not just the guides, but the tea houses, the shops, villages, porters."
"I don't want too be hard on the climbers. If that's your thing then fine," he said about the crowds making for the peak. "But I would hate it. I wouldn't encourage others to do it. But I understand why it happens. It's a great money spinner and it provides the people of Nepal with a lot. So maybe it's a good thing."
But his immediate concern is not the tourist mountaineers, but the people he can help.
You can donate to Aide Nepal Magnoac here.