Ewan Bell was having an unconventional conversation with his boss when he was faced with a life-changing decision he did not expect. Bell was telling his employer he would need a few months off to row the Atlantic, as you do, when the boss said "well, we were about to offer you a promotion in Singapore".
Bell, who was based in Hong Kong at the time, did not think twice: "I would rather look back and say I've rowed an ocean than say I've worked this job in Singapore.
"In all honesty, it was instant. I said 'I've committed to this and this is what I want to do' on the phone call, I didn't even have to think about it," he said.
He packed his bags, and left his life in Hong Kong behind, convinced it would be easier to organise the adventure from the UK. Fortunately, his employer, advertising agency dentsu X, understood. They move him internally back home and even sponsored the adventure.
Bell is part of a four-man team set on rowing from the Canary Islands to Antigua, 4,828km, unsupported, as part of the Talisker Whisky Atlantic Challenge in team Atlantic Ambition. They will need to row in shifts – two hours on, two hours off – all day and night for more than a month. They will make their own water with a desalination machine and prepare dried food packs. In his team of schoolmates – Ed Wilson, James Protherough and Jon Merotra – Wilson is the only one who had rowed before.
But when Bell was on a junk, several rums deep, talking to a friend who was planning on rowing the Atlantic himself, the idea took hold and there was no turning back.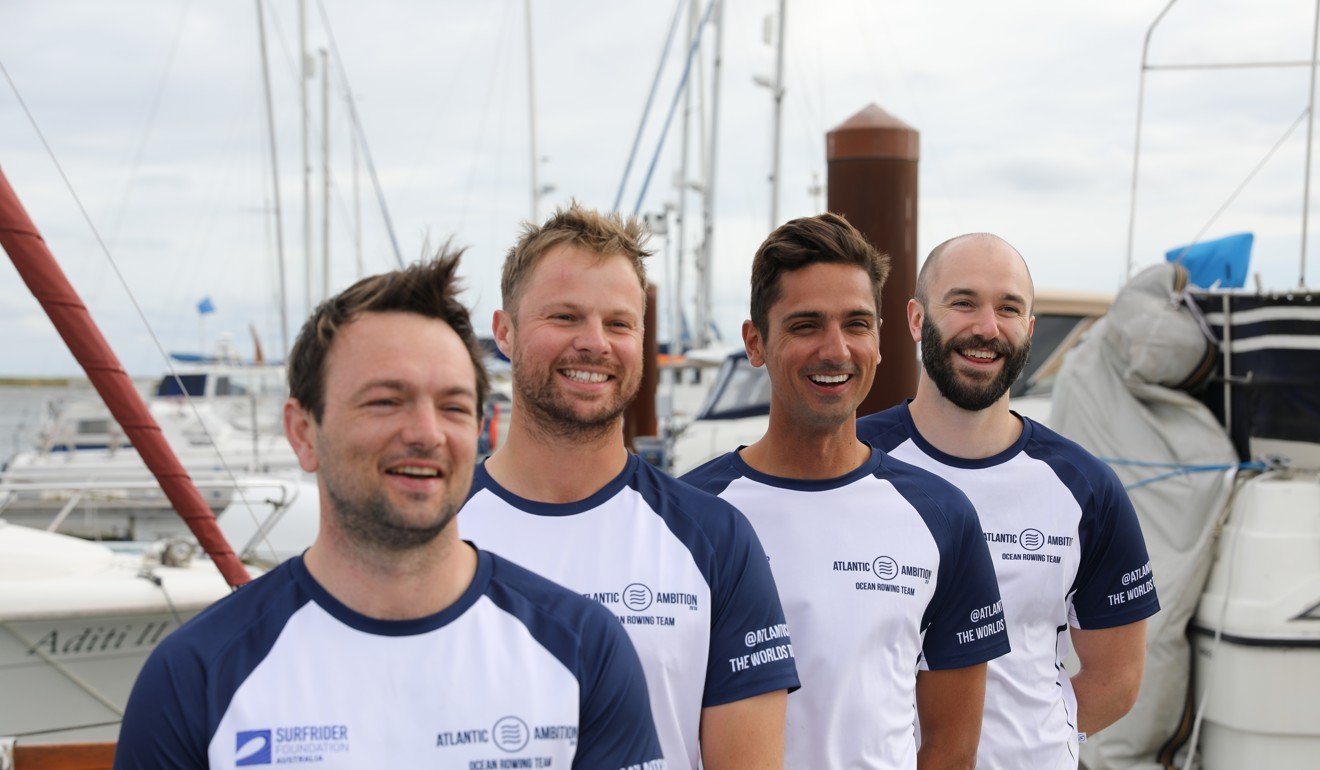 "I just thought it was a really inspiring challenge," Bell said. "It will probably be my life-defining thing. Ewan, 'the guy who rowed the Atlantic', rather than Ewan 'the bald guy'."
Getting into shape has not been easy. The four men are 32 and 33, and have felt their age. Bell has pulled his hamstring multiple times since he set his sights on the challenge – once on a wedding dance floor. Another team member has a rotary injury and the third had a hernia when he started.
But Bell saw his dream slipping away when his weightlifting sessions seemed to open a hernia he had operated on years ago.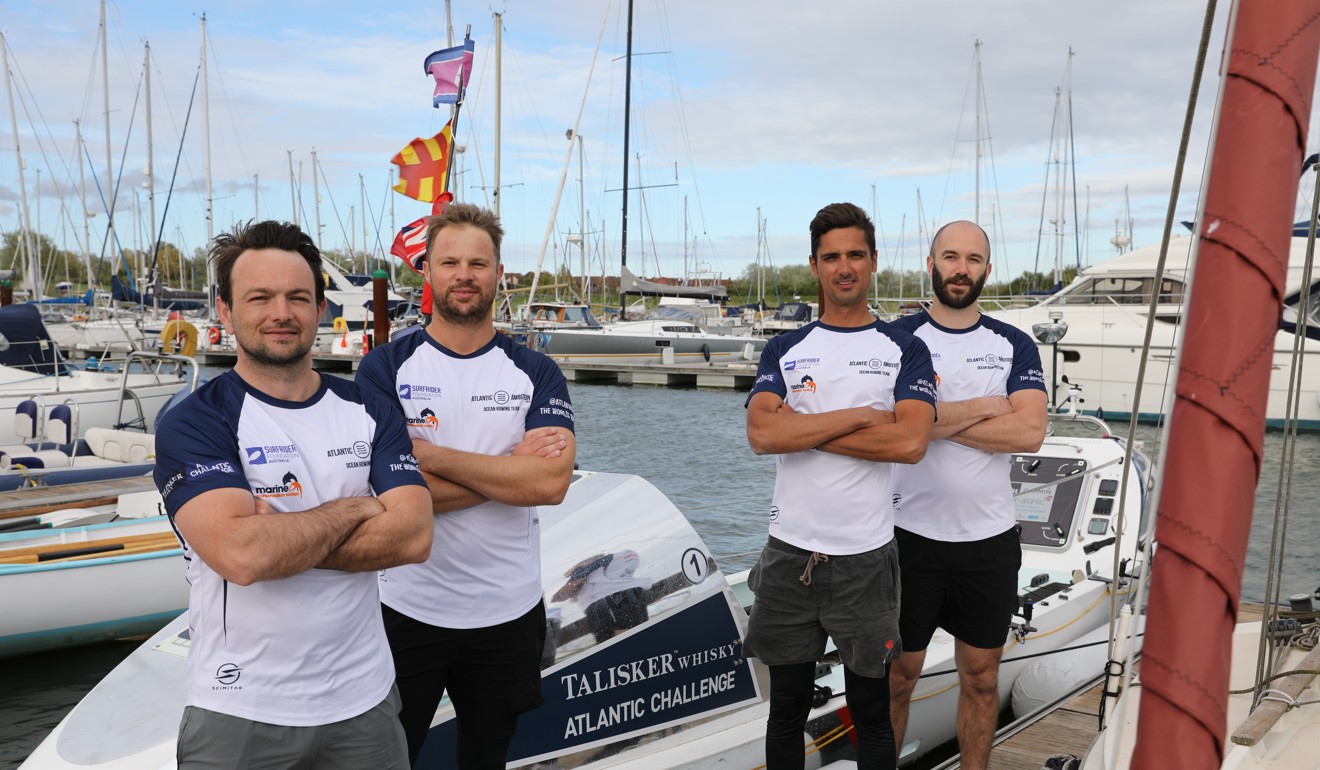 "I was gutted," Bell said. "I knew it would be an operation and at least six weeks out of training. I was waiting to see a specialist, but eventually it was a huge relief. I'd just torn the mesh that had been put in to protect it."
Even with the many hours training, weightlifting and trying to gain weight to combat the drastic inevitable weight loss, nothing has compared to the "truly astonishing amount of admin".
"Everyone always tells you the hardest part is getting to the start line," Bell said. "But we thought, yeah, but we're really well prepared, we'll find the money. But the fundraising takes time."
Not only were they hunting for sponsors to finance the trip, but they also hope to raise £200,000 (US$246,000) for two charities – Surfrider Foundation and the Marine Conservation Society. Both fit well with their mission, given they are heading to sea, and are worthy causes as plastic continues to ravage marine environments.
Bell is optimistic about the trip. He thinks it will be fun, and that they will succeed in crossing. Though he said: "Ask me again when it's raining sideways, in a storm, and I'm in the cabin crying."
"Sleep deprivation can turn you into a bit of a monster," he added, so they are going to visit a sports physiologist to pre-empt the lows. But either way, just getting to the start has been a journey.
"It's been a pretty big step out of our comfort zone," Bell said.
You can donate to one of Atlantic Ambition's two charities here.