Wang Jiachao was born in a remote village in tropical southern Yunnan. When he was five, he lost his left arm at the shoulder in an accidental electrocution. Now 27, he has won one gold, four silvers and one bronze medal in swimming in three Paralympic Games.
Having retired from swimming, he got a bachelor's and a master's degree, and reinvented himself as a professional triathlete. Now Wang is preparing to fulfil his dream of another Paralympic gold at Tokyo 2020.
"I like helping people," said Wang. "When I started competing abroad I could not speak any English. Many people, complete strangers, helped me out just like we have done now."
During the interview, Wang helped an American tennis player and her coach get to a tournament from Kunming airport. Wang helped them to buy bus tickets, called their hotel and notified the bus driver where the pair would get off.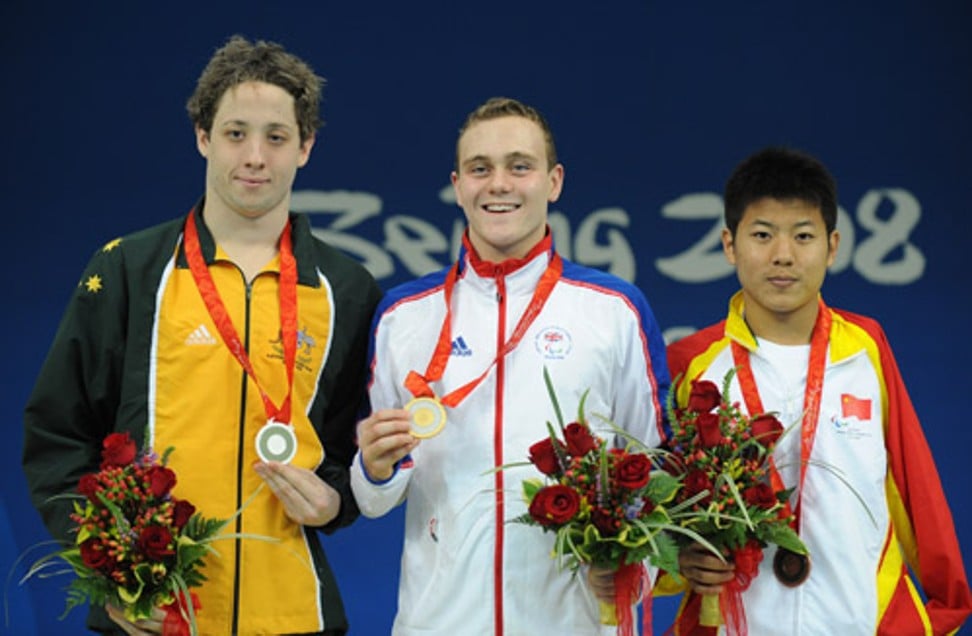 "I was chosen," he said of how he became a professional athlete. "One day county officials came to our village to issue disability certificates. They saw me and said I should go to Kunming to become an athlete."
Wang's parents agreed. At 10 years old he was suddenly destined to become a swimmer. "I could swim, but just enough not to drown," said Wang.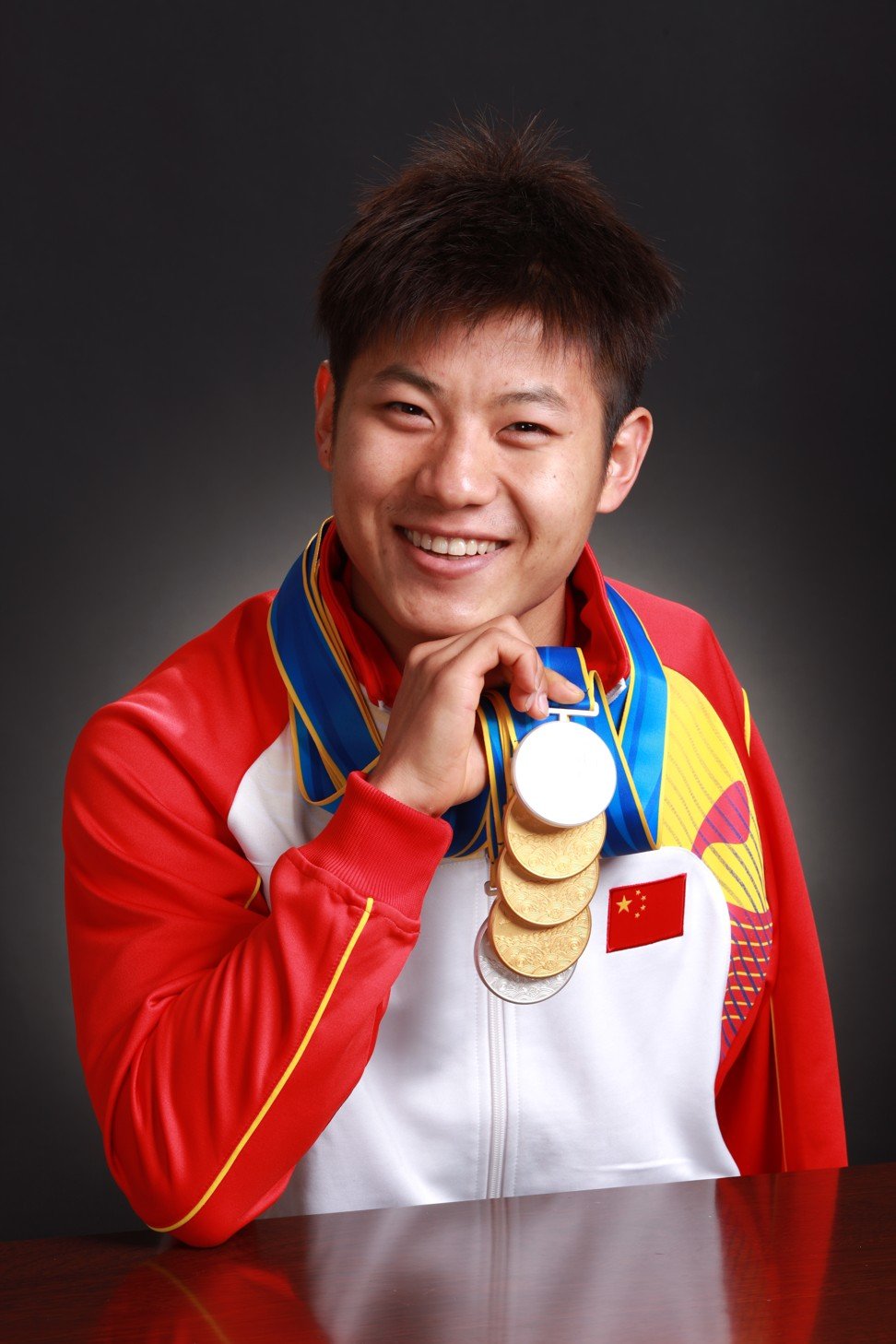 Separation from family and life in a big city took two years to get used to – Wang missed his loved ones and his new life was "dedicated to training".
Just three years after being drafted into the sports system, 13-year-old Wang made the national team for the 2004 Athens Paralympics. He came fourth in the 100m freestyle P8 category, competing against grown men – fellow athletes without limbs or with severe limb power reduction.
"I was very satisfied with that result," he said.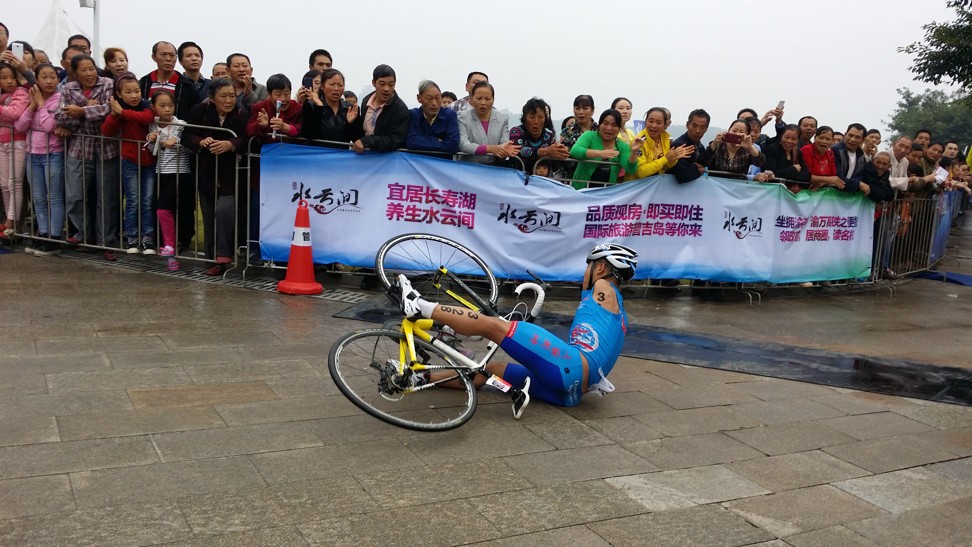 He was now a full-time athlete, food and board provided by the state sports system with a 300-yuan (HK$334) monthly allowance on top. "It was enough," laughed Wang. "We did not have to spend any money and we were always training anyway."
The four years between Athens and Beijing were spent labouring away in the pool, and he was rewarded with two silvers and one bronze in the 2008 Games.
"Training hard and having confidence," he said, helped him overcome his disadvantages.
At the 2012 London Games, he won one gold and two silvers.
Having felt he achieved everything he could – a Paralympic gold, three Asian Championships and multiple national titles – he left swimming for triathlon and university.
"I heard that in 2016 triathlon would become a Paralympic event," said Wang. "And I wanted to get on the Paralympic podium once again, in a different sport."
He also enrolled in Yunnan Normal University in Kunming, studying to become a coach and in 2016 he completed his master's degree. "Sport is what I do in this life," he said.
His success in triathlon was swift – a win at the World Cup, a silver in the world championships and a bunch of national titles followed. He is now a full-time triathlete, but his earnings lag behind his achievements.
"I don't make much, but it's enough. Life in Kunming is not expensive," he said.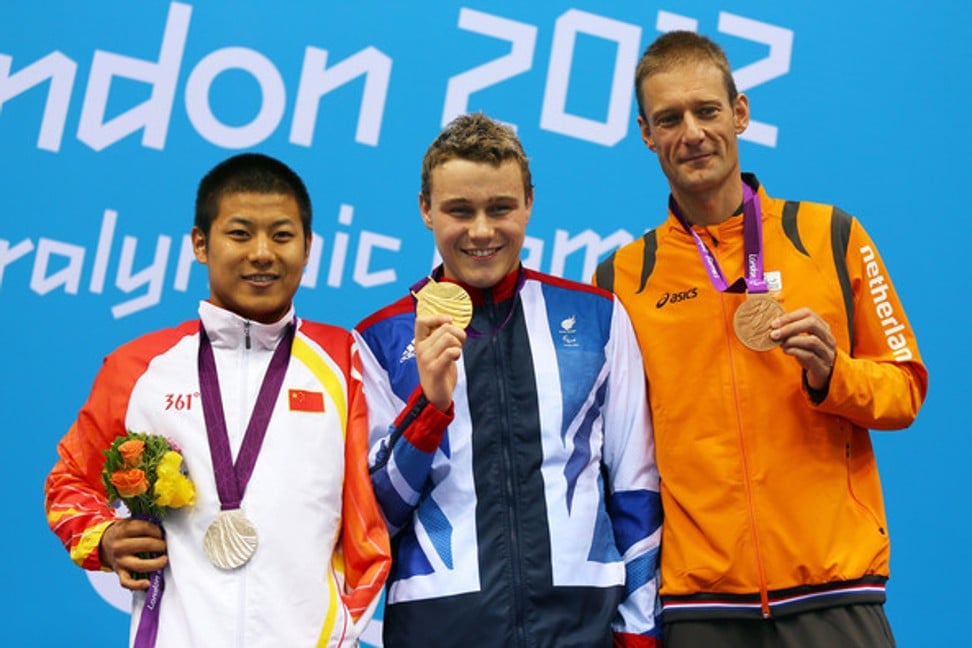 Wang now has enough points to qualify for the Tokyo Games, but at just 27 he is thinking long term. "My career as a triathlete has just started," he said.
When he retires as a competitive athlete Wang plans to stay in the sports industry and work with children. "I will open my own company providing physical education programmes, sports camps for children," he said. "Now the lifestyle of children in China makes them physically unfit. I want to change that."
He is mature, at peace with himself and does not take himself very seriously either. He even does his swimming training in Panlongjiang river that runs through Kunming, rather than going to a swimming pool.
"I am usually too lazy to go to the pool, it's far from where I live. So I just get in [the river] and swim against the current," he said.