Four oarsmen took on challenging conditions to become the first such outfit to row the 72kms around Lantau Island at the weekend.
Ng Kong-wan, Rachel Humphreys, Tess Dolk and Andrea Tommasi took it in turns to row a pairs boat, covering about 36km each. The 24km stint between Fan Lau on the southwest tip of the island and Chek Lap Kok proved particularly difficult as they faced big waves and strong currents, said Ng.
"That stretch of water was unexpected, really, really tough," Ng said. "The water came from every direction for 24km. We slowed down to just 500 metres every five minutes. I didn't think anything, I just mechanically rowed and rowed and rowed.
"In my mind, I pictured the airport because I knew it would be fine from there," he said. "I visualised landmarks and thought 'OK' as I passed this one and that one getting closer to the airport."
Once the hellish stint had ended, the boat moved into a channel between the airport and Lantau Island where the water was flat. Ng and his team began to travel at 500 metres every two minutes and 30 seconds.
"It was total relief," said Ng, 46.
The event was hosted by the Lantau Boat Club as part of their annual Dolphin Quest, in which teams paddle in outriggers and coastal rowing boats around the island. Ng is a member of the Royal Hong Kong Yacht Club and was invited to participate.
The journey took the four rowers seven hours and seven minutes.
"We are already thinking that we can go the whole way round, the full 72km, without swapping rowers in and out of the boat in 2020," Ng said.
He also wants to row from Sha Tin, out into Mirs Bay and around an Island near the mainland boarder, which is roughly 60km.
"Hong Kong is perfect for these adventures," he said.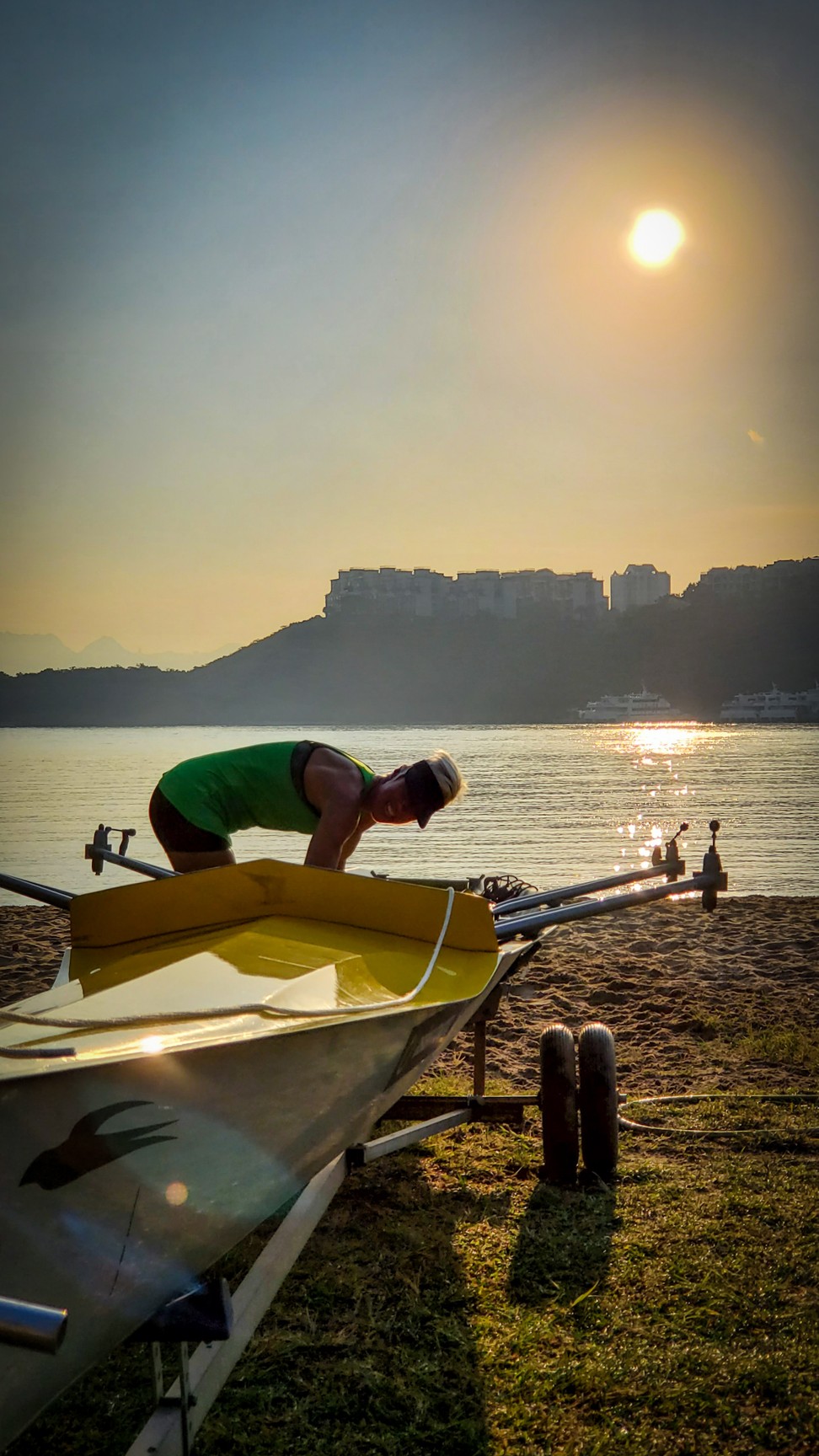 On November 9, Ng completed the 42km race around Hong Kong Island. Although the overall distance was shorter, he rowed further as he completed the row without swapping.
"I'd done a lot of preparation, starting weights 12 months ago and doing longer erg [rowing machine] sessions," he said. "I recovered so quickly, I was doing weights the day after rowing around Hong Kong. So I though the Lantau one would be easier.
"But when I came home, I was totally exhausted. I sat on the sofa and immediately fell asleep," he said. "That was totally unexpected."