Ewan Bell and his team, Atlantic Ambition, arrived in Antigua after rowing for 39 days, seven hours and 41 minutes all the way from La Gomera in the Canary Islands. Bell was based in Hong Kong when his company offered him a promotion at the same time he first started considering rowing across the Atlantic. But he turned down the offer and set off on the adventure instead. He never looked back.
"I went into this to test myself," Bell, 33, said. "My favourite bit was when we rowed through a storm. There was thunder and lightning all around us. The lightning was so close that it would light everything and blind us. The rain was coming in sideways.
"It was 4am, there was no moon. When there's a moon you can see, but we couldn't see anything. We couldn't see the waves until they'd broken over us. We called it Armageddon. As we rowed through the other side, I thought 'this is what I signed up for'."
Bell's team of school friends – James Protherough, Ed Wilson and Jon Merotra – from Royal Grammar School Worcester, England, were taking part in the Talisker Whisky Atlantic Challenge (TWAC). The race started on December 12 and was won by Fortitude Four after 32 days. The teams are unsupported so they carry all their food and make their water with a desalination device. Atlantic Ambition rowed in shifts – two hours on, two hours off – all day and all night. They arrived on Tuesday afternoon Antigua time.
"It was just relentless," Bell said. "I am a pretty light sleeper so I didn't sleep during the day. So the night shifts were so hard. We were rowing through a wind farm and I thought 'I don't remember that on the map?' Then about an hour later I saw a dragon fly over the moon and thought, 'Ah, I am hallucinating'."
One night, Merotra began to panic. A ship was bearing down on them, he said. Bell entered the cabin and tried to radio the ship, but he could not see it on the automatic identification system screen, which shows nearby vessels. Bell was frantically trying to contact the ship as Merotra became increasingly animated about an imminent crash.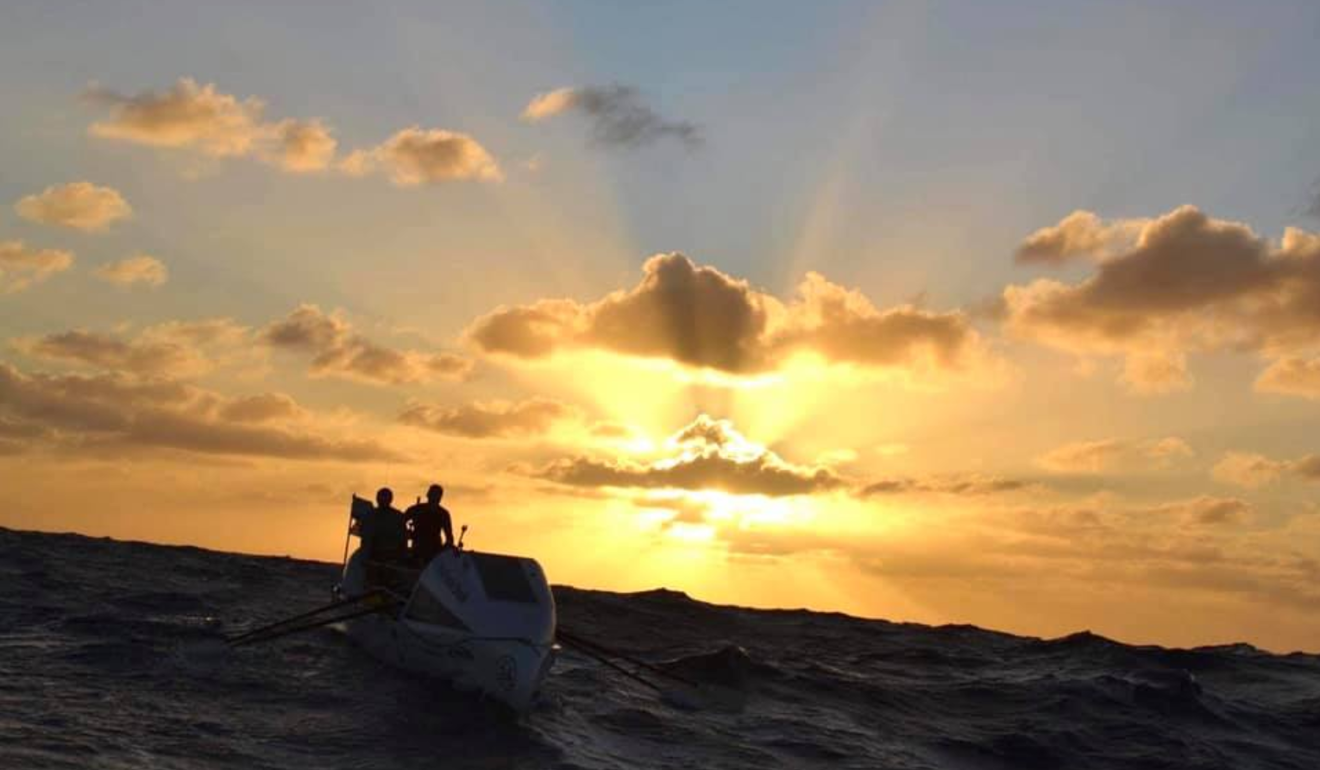 "It's getting closer," Merotra shouted.
Then he realised he was hallucinating. The ship was the moon.
"You spend so long facing backwards, you start to think you're moving backwards with no point of reference," Bell said.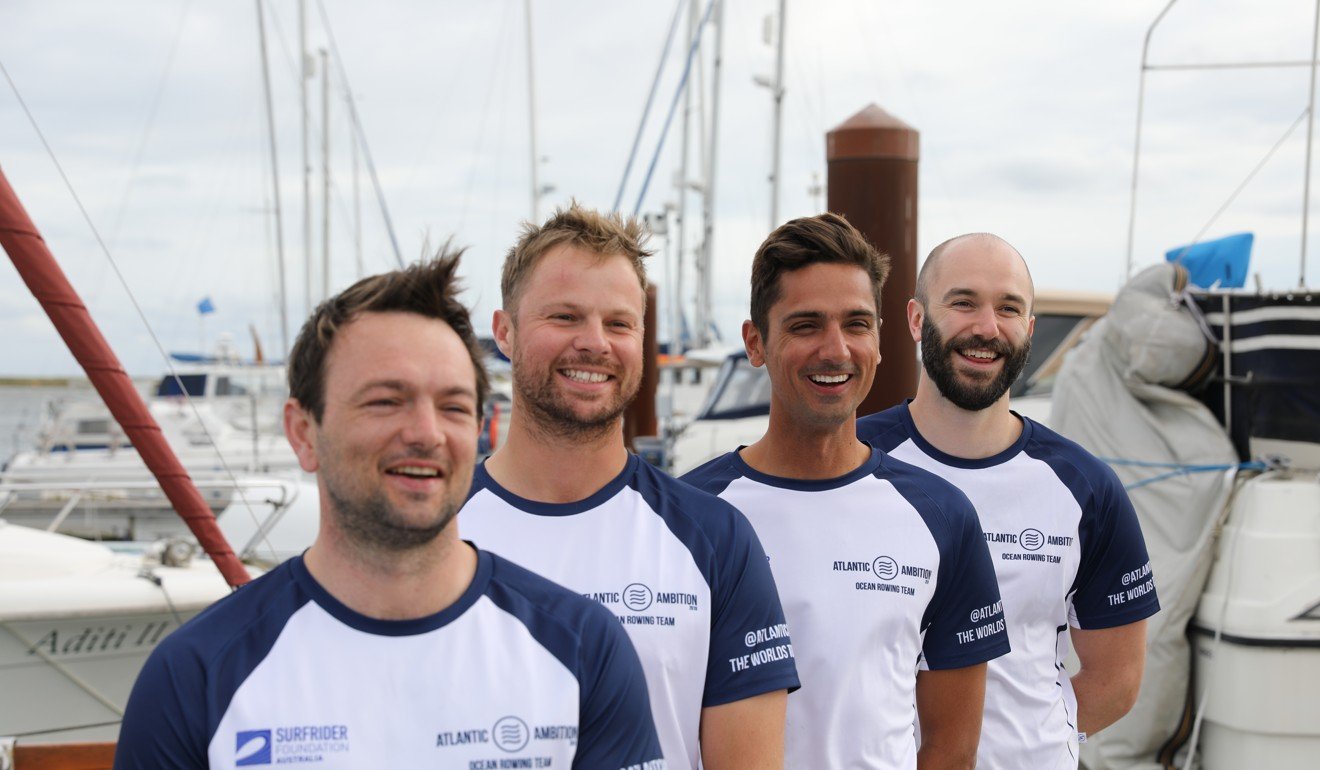 Since getting back to land, Bell has struggled to find his land legs. He spent all of Tuesday tripping over himself.
"The day after, your body thinks 'finally, we've stopped rowing, time to heal'," Bell said. "It's seized up. I've got claw hands and I can't close my fist. I have to ask my mum to open bottles for me.
"The arrival was a whirlwind. We hadn't seen anyone for so long, then suddenly, there's people and boats everywhere, and the super yachts are letting off their horns," Bell said.