When Mike Schauch went to Nepal in 2012 to fulfil his dream of climbing in the Himalayas he could never have predicted what fate had in store. Unable to reach the peak, he was forced to spend time in a village where a chance encounter with a young girl sparked a journey of self-discovery.
"My perception of myself at that time, I thought the most important thing in my life was to climb that mountain. The journey was about exploring the external space. Climbing a mountain is a very physical experience, but it became very different, about exploring the internal space, exploring the heart," said Schauch, 40, whose mother was born in Macau and raised in Hong Kong before moving to Canada in her 20s.
Schauch has written a book – A Story of Karma: Finding Love and Truth in the Lost Valley of the Himalaya – to be released in September, but available for pre-order on Amazon, chronicling his journey.
He had been obsessed with the Himalayas since he was a teenager. He cannot explain it, but always felt a connection to the peaks of the distant country. The love affair was sparked by a book about trekking in Nepal, given to him by his sister. Schauch felt like running out of the house that day and getting on the next flight to Nepal.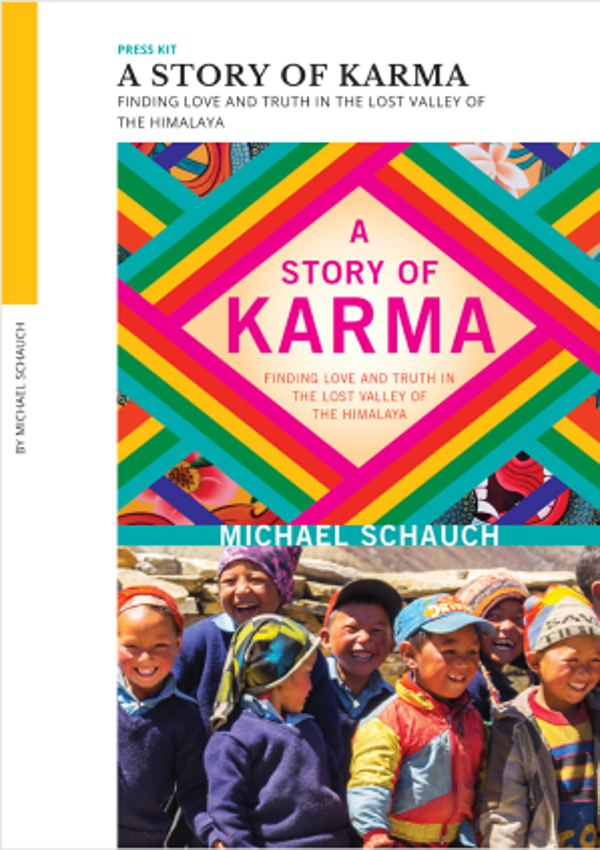 It was not until he was an adult that his dream came to fruition. Another friend showed him pictures of Nar Phu Valley. The valley had been closed to the world for generations, but now it was opening and Schauch wanted to capture it in its original state, before hiking and tourism inevitably changed it. In 2012, he ventured with an artist, a photographer, a musician and his wife, Chantal, to film it.
"It was like something out of a different era. These people had been living the same way for 800 years, with the towering Himalayas around them, these very deep gorges, sweeping valleys and vertical peaks. Then I got to the picture of one mountain in particular and I fell in love with it," he said.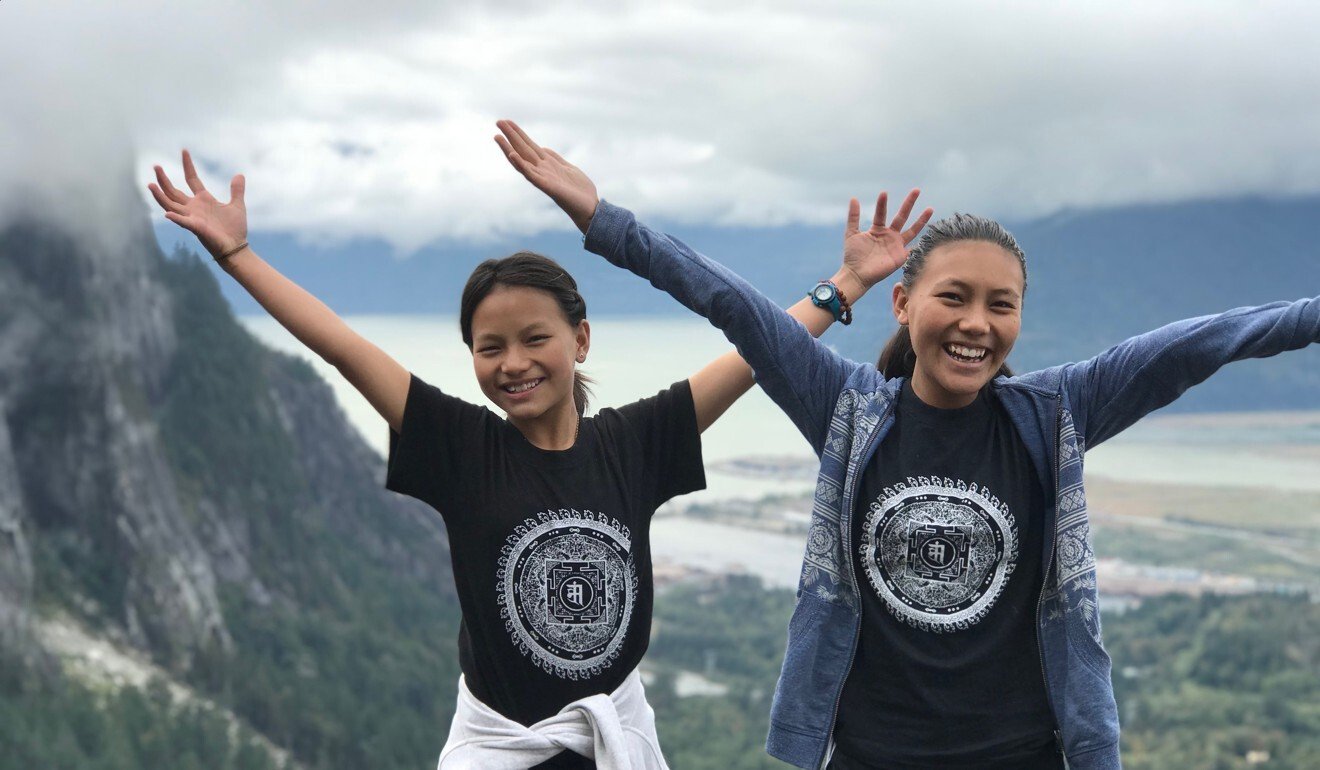 But after much planning and dreaming, Schauch's goal was dashed. He was on the slopes of the very mountain that had gripped his imagination when his mule ran away with his climbing gear, the weather turned and they were stuck in a snowstorm, forced to turn back before they started.
"Everything was just coming apart. It put me in a bit of a difficult place. I went through this Jekyll and Hyde conversation with myself, this identity crisis, not knowing why my dream was being crushed on this very mountain," he said.
They headed back to the valley and stopped in a small village. The group wandered into a local school where a seven-year-old girl was teaching other younger children English numbers and Schauch's life was changed forever.
"I can't explain it, but I just felt this karmic connection to this girl," he said. "There was an initial spark, even though we'd seen a lot of children and it's not like my wife and I went there looking for a kid, but both of our attention was drawn to her."
The musician started playing the guitar and the local teacher played the drum, for the kids to dance. The young girl, who moments earlier was confidently teaching maths, was now frozen with embarrassment. So Chantal got up and danced with her.
"The two of them had this very profound moment in front of these gigantic peaks, and it felt like time stood still."
Later, the girl, called Karma, ran up to the pair and hugged them both. That moment still chokes Schauch to this day.
"With any adventure you get attached to an outcome. Everything inside of me was saying I should be going to the mountain, everything outside of me was saying I should go in a different direction. I said, you know what, this fate is stronger than my will. I choose to trust in that," he said.
Since then, he has returned to Nepal every eight to 10 months, forming a closer bond with Karma and her sister, Pemba. He and his wife have made it their mission to help the pair get a good education. They have partnered with a school in Kathmandu that helps children from remote villages.
Together, they have experienced highs and lows, like the 2015 earthquake, political turmoil and the struggle of bureaucracies in Kathmandu. But through it all, their connection has endured.
"How do you prepare two little girls from the Himalayas for the world without them losing sight of their values and where they come from?" Schauch asked.
"We just want to give these girls a choice. If she wants to go back to the village, that's fine, or if she wants to be in Kathmandu or the greater world – we've been trying to work with the family so she has those options."
Schauch has found that whenever he tells the story, people feel connected to the message and want to hear more. So, he began to turn his journals and memories into the book.
"Maybe we can all learn from this journey and experience this journey of the heart," he added. "Sometimes we can get so focused on ourselves and our own journey, we aren't trying to understand, acknowledge and accepting others. Just listening to others. Through that, not only will we better understand others but ourselves too."