When Chan Chi-fung stepped off the rowing machine on July 28 he did not even realise he had just set a new world record. What makes it more amazing still is Chan had already rowed 20km that morning before the indoor session.
"It was a normal training session. I didn't know it was a record pace until afterwards," Chan, 22, said.
"We usually do a hard 30-minute session for the whole team every Tuesday afternoon. The coaches set a target pace and if we succeed then the target goes up by one per cent next week and so on.
"I had rowed 20km on the water in the morning, so I was just aiming to hold the target pace for the first 20 minutes. When I found I was still feeling good, I decided to push up the last 10 minutes and really stepped up the power."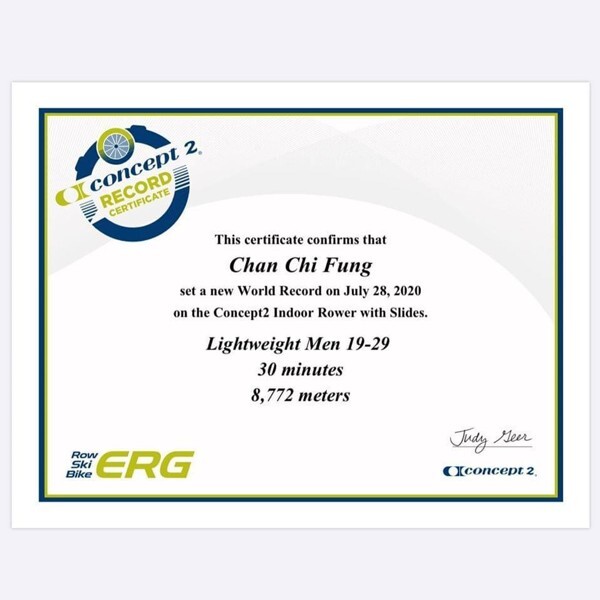 Chan rowed 8,772m in 30 minutes and now holds the lightweight men's, 19-29, world record, set on a Concept2 indoor rower, with slides. Slides are a frame on the floor that allows the machine to move back and forth with the momentum of the rower.
"The last six minutes was definitely very painful but I have felt more pain overall when doing the shorter 2km distance," he said.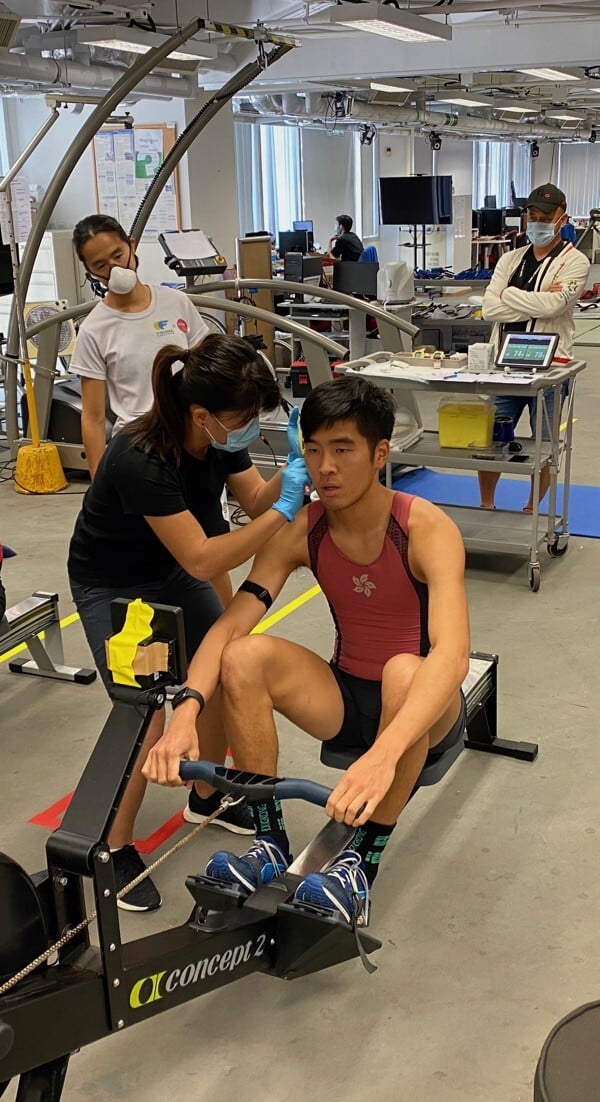 "Rowing on a rowing machine at full power is extremely demanding and very painful. You are rowing on your limits and heart rate, lactic acid in muscles and breathing are all telling you to stop.
"Pacing is very important and that is why we practice on the machine every week with the coaches monitoring everything. Then you have to trust your body and your training when it is really hurting and just focus on keeping the pace on the meter in front of your face."
Chan is no stranger to success and is one of the most likely candidates for Hong Kong to have a rower in the Olympics, if qualification goes ahead in April next year.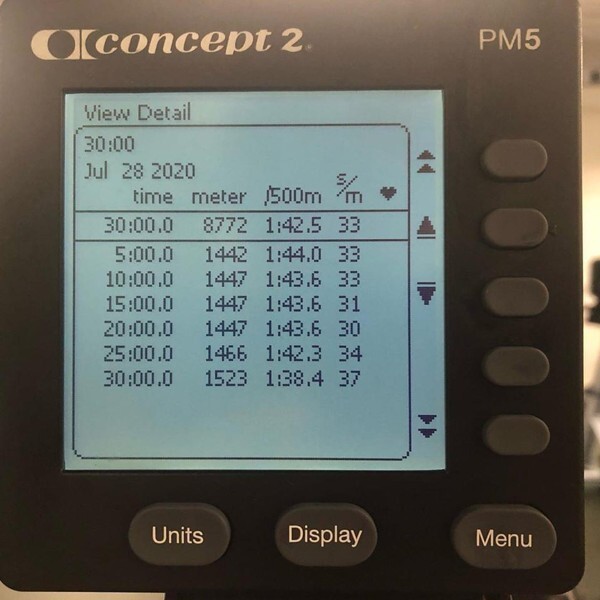 He was recruited to the Hong Kong rowing programme in 2014 through a Talent Identification Programme. At the Asian Junior Championships he won three golds and two silvers. Two of those golds came in the men's single sculls.
He then joined the senior programme as a full-time athlete in 2017.
At the Asian Championships in 2019 he won gold in the men's lightweight doubles and silver in the men's lightweight quad.
"Qualifying [for the Olympics] is still my major goal. My doubles partner, Chiu Hin-chun, and I are the reigning Asian Champions in the men's lightweight doubles – so we should be competitive for one of the three qualifying spots in Asia.
"We have to keep fighting in these difficult times – all the athletes around the world are still finding ways to improve – we cannot relax or make 'Corona excuses' as our coaches said.
"I have set quite a lot of local records on the rowing machine. Also I am sure I can go faster and I will try to break the record again by a bigger margin," Chan added.
"The challenge for me is how to convert my power into making the boat go faster. Rowing on the water has a lot more technique and is much more difficult than the machine. You cannot use your full power if you don't have the right feeling."