Hong Kong's paddling community finally returned to racing after months of cancellations and postponements as outriggers, surf skis and ocean rowers pulled through an epic 33km relay race across the south side of Hong Kong on Saturday.
"There's so much pent up demand for an event, even if it's socially distanced. The coastline and environment ... it's why it's so great to live in Hong Kong," said Doug Woodring, race director.
The relay race started on Stanley beach. The first leg headed out to Cape D'Aguilar and then round the Stanley Peninsular to St Stephen's beach, where the rowers and paddlers switch places with their teammates for leg two.
The teams then headed out to a buoy, around Round Island and into Repulse Bay, where they switched back to the first pair, who went around Round Island again. The final of four legs saw the rowers and paddlers head towards Ocean Park, through Deep Water Bay finishing at the Royal Hong Kong Yacht Club, Middle Island.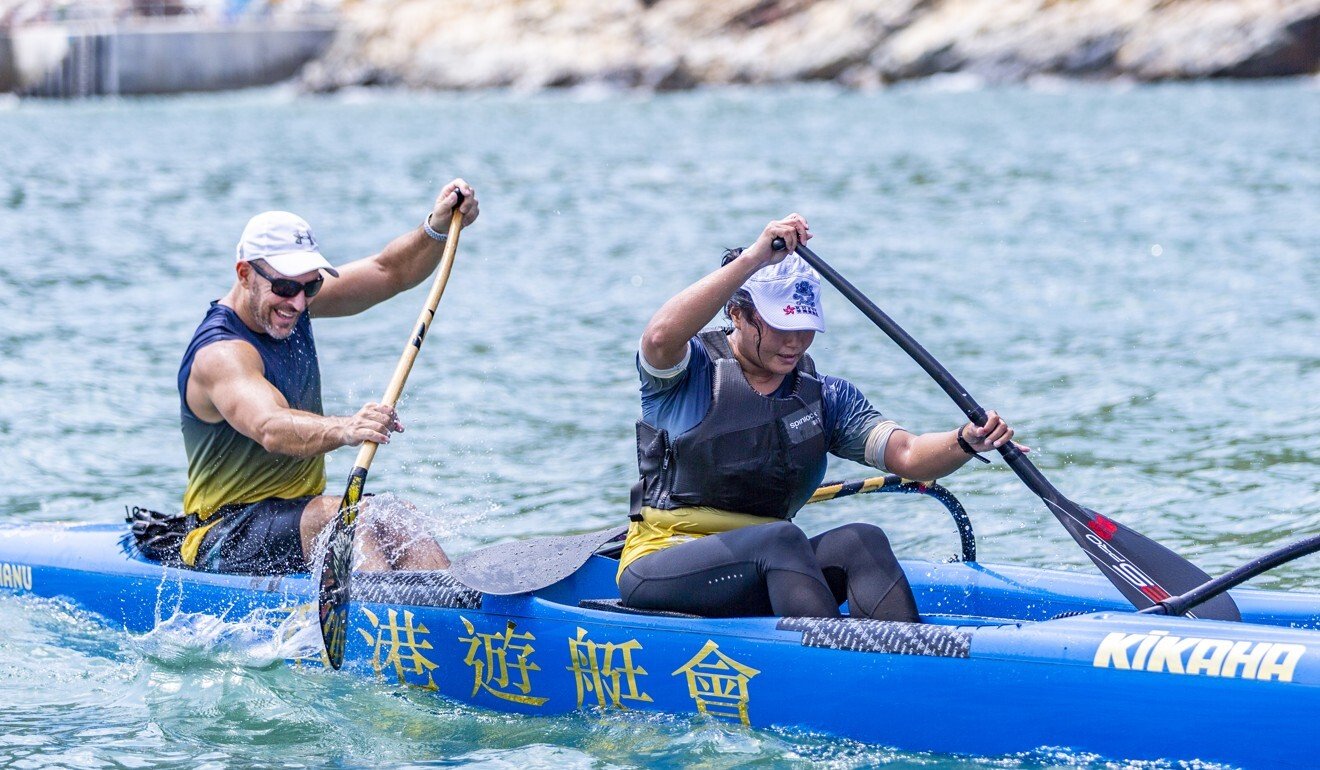 Participants had to wear masks on the beach or they would be disqualified. They socially distanced and boats were no larger than singles or pairs. Bigger teams were not allowed due to the restrictions.
Particularly on the first leg, steep swells rolled in propelled by the strong winds. At least one rowing boat capsized, and the pair had to clamber back into their boat to push on.
"I've never seen waves like that," said Rufus Beazley, a rower who passed the capsized team. "It was definitely one of the most extreme conditions I've ever seen, particularly coming around some of the headlands."
Beazley moved up the rankings as others struggled with the swell, though he and his partner paused to ask if the capsized team needed help.
"Seeing a team capsize was brilliant," he said. "I just thought, 'that's great, because they're a great crew and now maybe we can beat them'. It was big waves, but a lot of fun."
It was the farthest Beazley has ever rowed. He is gearing up for the 45km Around the Island Race next month.
"I'm pretty daunted. That was pretty knackering and my hands are shredded, but it's going to be bigger. It gave me a good idea of the conditions I can expect."
Above all, it was good to be back in a race surrounded by the community.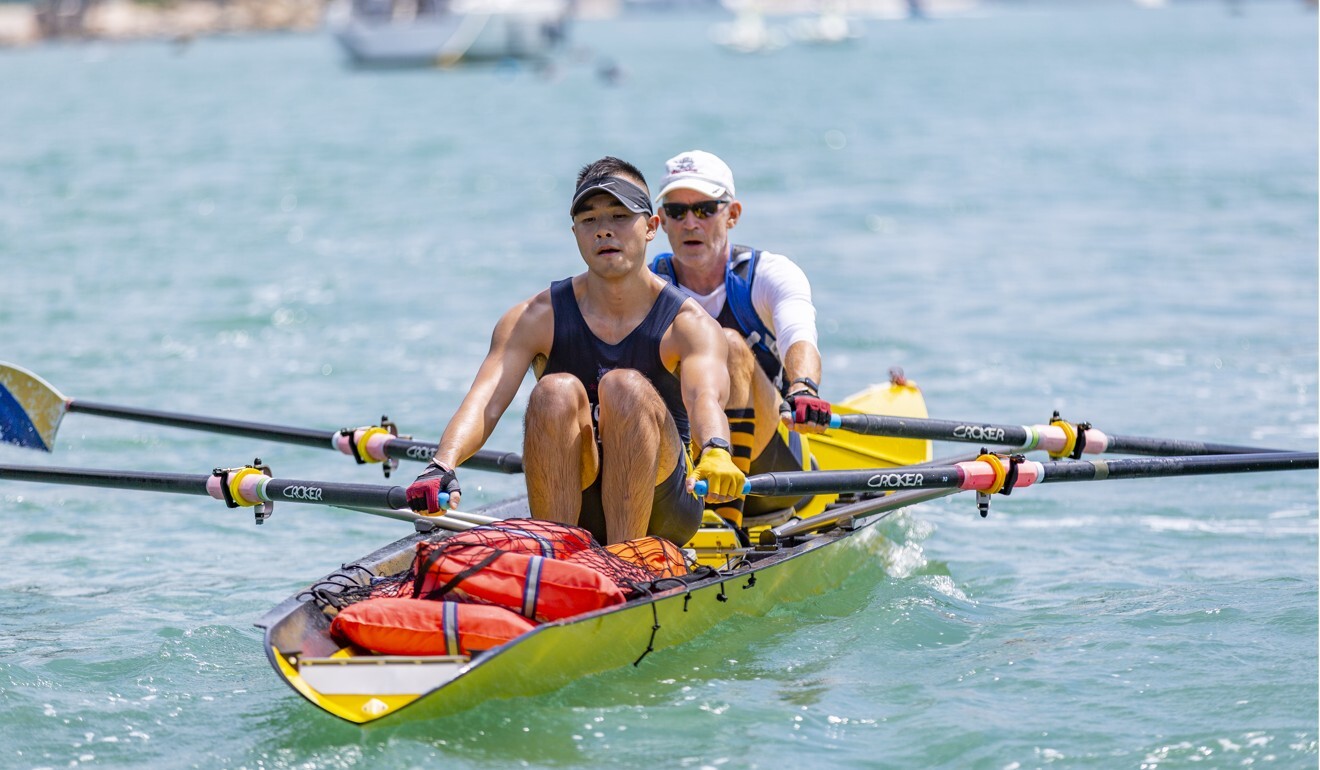 "For me, before I started rowing, I was considering leaving Hong Kong, but seeing the community and being able to get out on the sea, doing competitions, it's brilliant," he said.
One surf ski competitor, Tatjana Beahr, organises races too but has been forced to make all of her events virtual recently.
"It's nice to do the distance in virtual races, but it's not the same as having them there. It's good and I'm happy to have people back. Just look at people's faces to see how happy they are."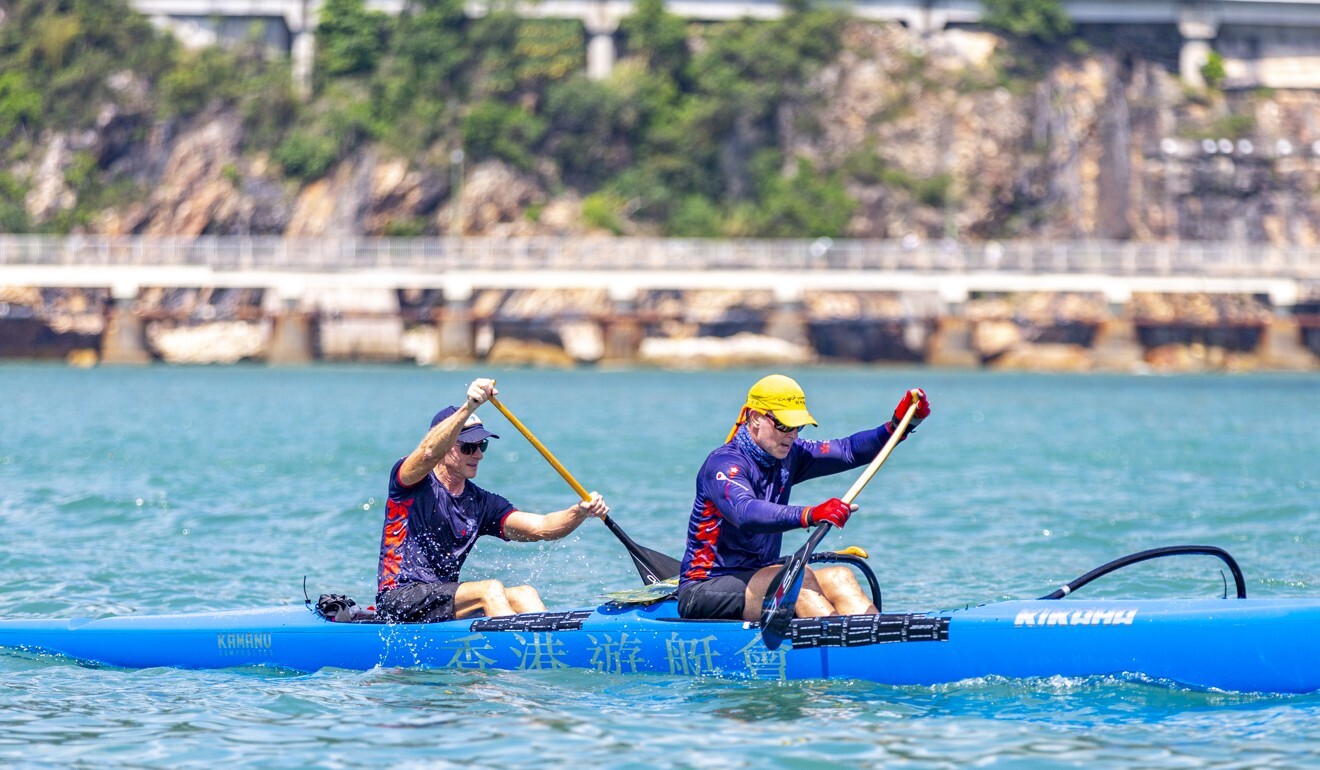 "It was exactly what I expected. It was fun, with lots of different conditions," she said. "Head winds, side winds, coming down the waves. It was lovely. When you can put your paddle down in the water and glide, it is the most relaxing thing in the world."
Woodring was happy to see people competing again, but he wants paddlers to do more than take part in events. As the founder of Ocean Recovery Alliance and an award-winning environmental activist, he wants them to help spread the word about the dangers of plastic pollution.
Originally, the race was supposed to be near World Ocean Day in June, but it has been postponed twice.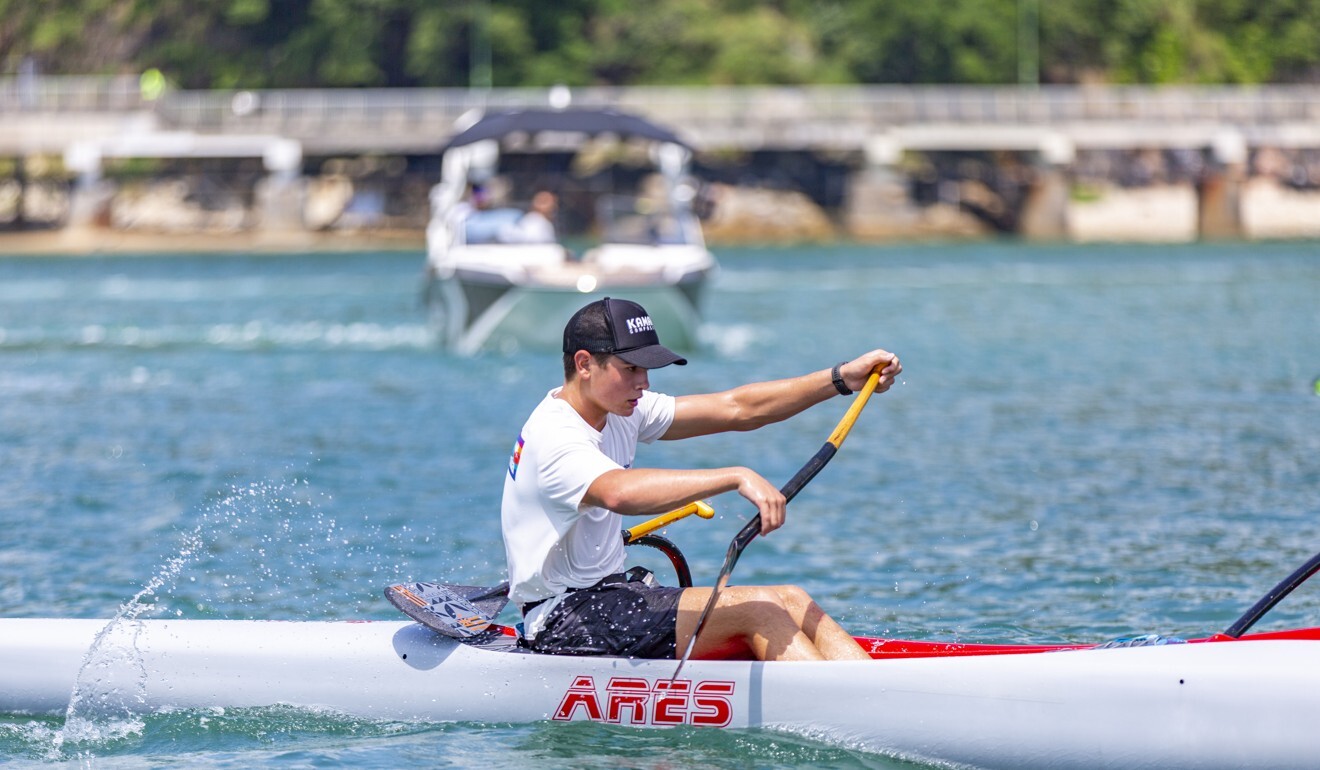 "This whole event is about the ocean and ocean appreciation. We're trying to blend sports, the environment and a message about no plastic waste to protect the ocean we love to use," he said.
"It's the most important thing on the planet, that athletes are ambassadors for the environment. It doesn't matter which sport, it's important to be the ambassadors to communicate to people who don't use the environment so much," Woodring added. "We have to communicate to them and explain the issues we are seeing."