Wilson Cheung Wai-yin 's passion for alpine climbing and drive to pursue his dreams has led to a unique life as a polar guide. And now, the Hongkonger is using his skills and experience to collect climate data in Svalbard, Norway, a task that leaves him hopeful and hopeless about the planet's future in equal measure.
Cheung graduated from Baptist University in the mid-2000s with a degree in physical education. But he could not find a job so he moved to Switzerland to work as a mountain hut keeper. He wanted to develop his alpine climbing – a form of mountain climbing that is light and quick, with minimal gear to reduce time on the mountain and therefore risk. He soon set his sights on climbing all 82 peaks of 4,000m in the Alps.
One day, a French team passed through his hut and they just happened to be polar guides.
"I was very lucky," Cheung, 34, said. "They saw an Asian guy working in the altitude huts, in the mountains. There was a lot of Chinese tourists going to Antarctic and Arctic, and they needed a Chinese-speaking expedition guide in both regions. The next day, I got a ticket to go to Antarctic to work. Now, I have over 10 years as a polar expedition leader in the Arctic and Antarctic."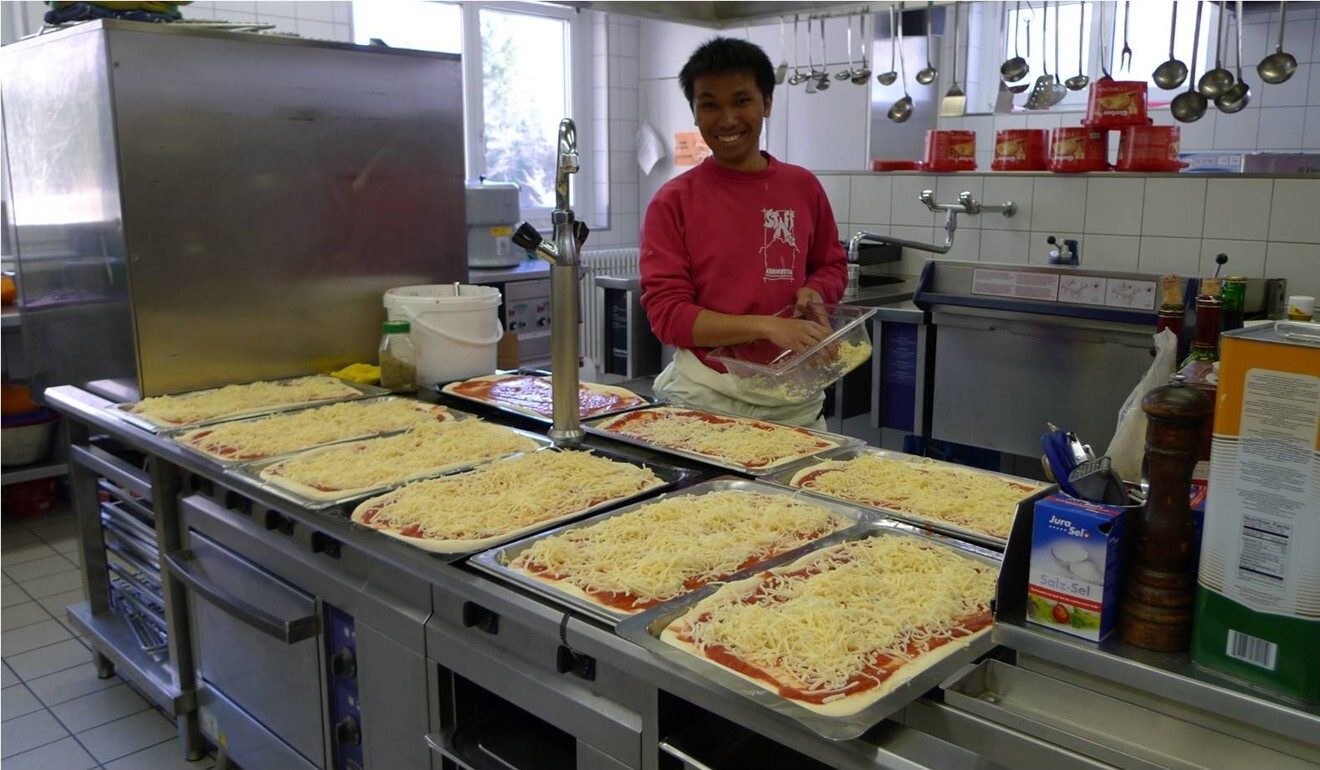 Year after year, he went back to the high Arctic regions. He became passionate about the vast continent and sea ice, but saw change that worried him.
"I was leading tourists, but they just come here, take pictures and disappear. Only some people learn the value of the Antarctic or Arctic," he said.
It was not that tourists were wilfully trashing the environment, but inevitably they leave rubbish behind or bits of gear that get blown away without them noticing. A lot of them would take pictures holding a small banner to demonstrate the power of the wind, which would get lost in a gust.
He has witnessed the sea ice and glaciers retreat, too.
"Every year, when you visit the same place, you can see the sea ice disappear a lot. Nowadays, sometimes we are just wearing a T-shirt. It's so hot you don't need a down jacket."
King crabs, native to the coast of Chile or Alaska, were moving into the polar regions for colder waters. Plankton never found at those latitudes were moving in, and without a natural place in the food chain their populations ballooned.
"It's a big ecological disaster for the ecosystem," said Cheung, who found himself longing for a more impactful employment.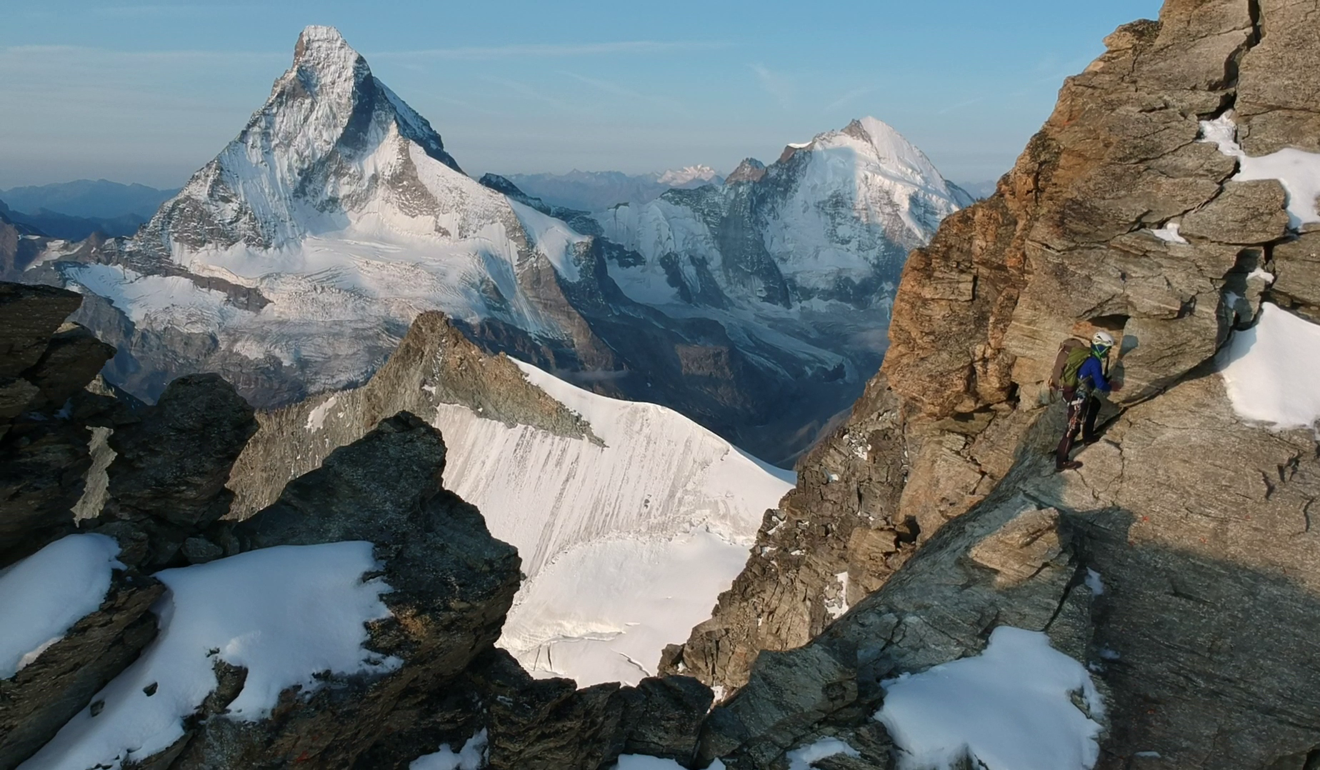 "I felt I had more ways to contribute to this place I call my homeland, as I always travel there. I wanted to turn my work skills into a more scientific contribution."
A year ago, Cheung was awarded a scholarship to St Petersburg State University in Russia for an MSc in polar marine science.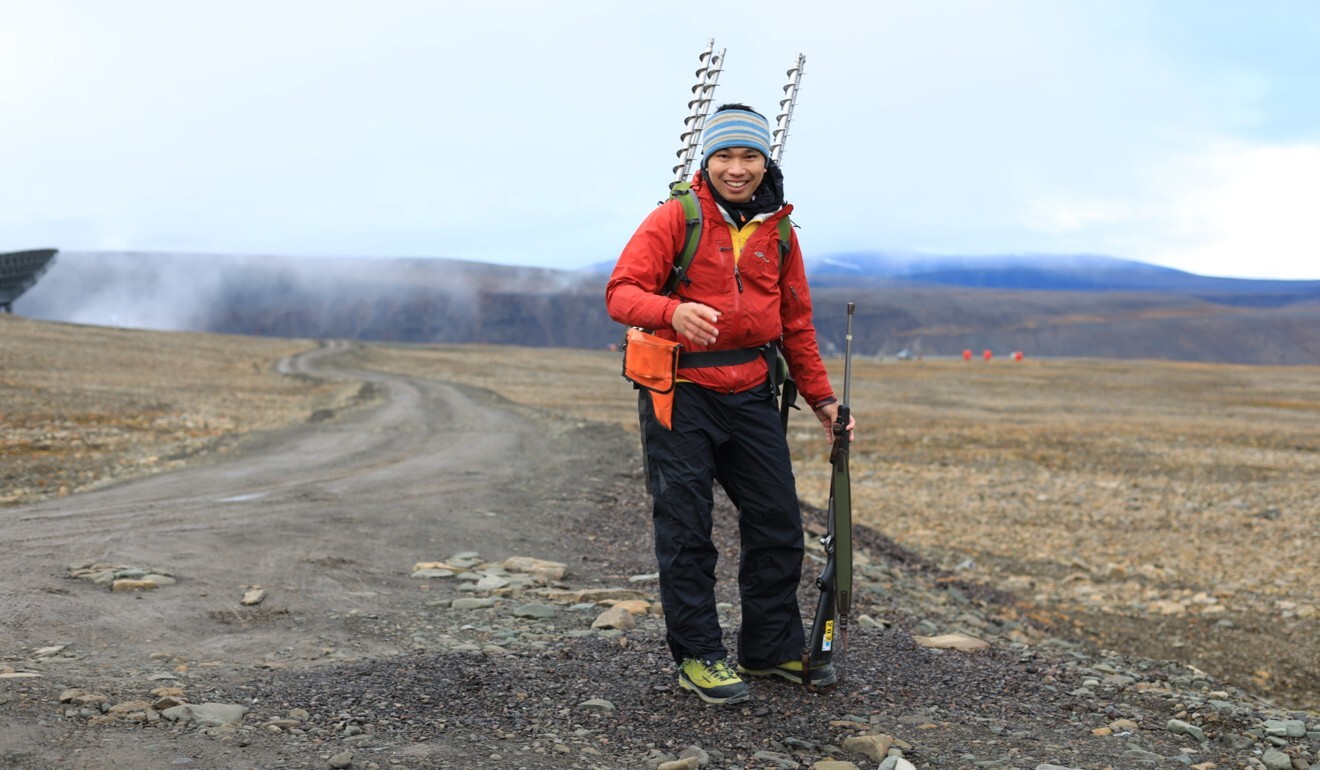 He has just returned to Germany, where he is now based, from Svalbard, the Norwegian Islands on the edge of the Arctic sea ice, where he was working as a guest master student at the University Centre in Svalbard and using drones to map glaciers.
"I'm passionate about glaciers, I like them a lot, and if you get a chance to combine something you're passionate about and able to help scientifically, it's great," he said.
The mapping uses new technology that overcomes some of the difficulties with satellite mapping and is giving scientists new insights into why the ice is disappearing so quickly.
"We still don't understand the mechanism, why it is melting so fast," Cheung said, adding that Svalbard is one of the most studied regions in the world so there is a wealth of data to compare different ice volumes over the years.
"One reason is weather. The other is snow. It has an insulating nature. In the summer time it can insulate the heat to melt the glacier, in the winter it can insulate and keep the ice cooler. If the snow becomes rain, the ice will melt more quickly. The roll of the snow is essential on the glacier," he said.
"If there is a high pressure in the region, there will be more ice. We still don't know why."
Svalbard is a long way from anywhere, so why should we care?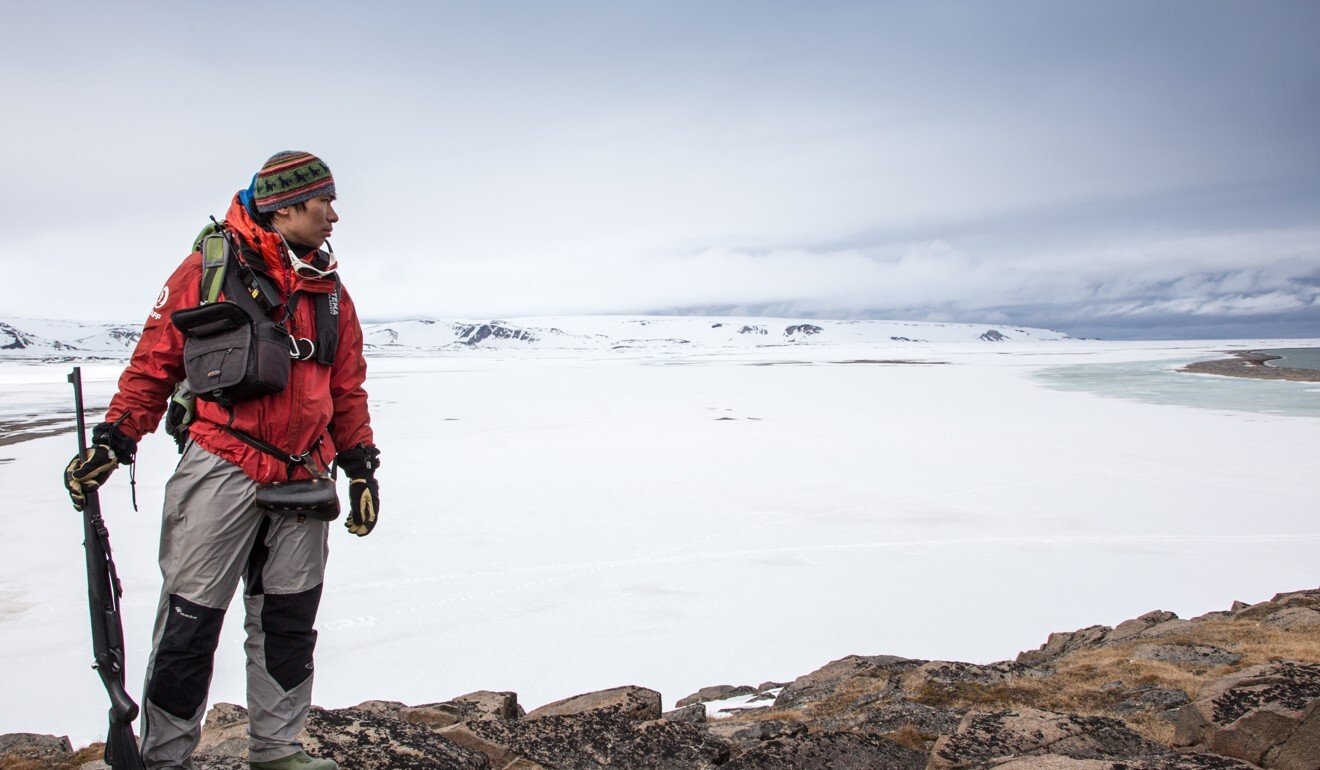 "Teleconnection weather phenomena [where atmospheric anomalies are linked over massive distances], like the continental air mass over China and the Arctic, there is a significant relationship. Though it is far away, it is connected, weather patterns will influence each other," he said.
"So it's important to study the Arctic. If we understand more, we may have a big picture of how the changing of the glacier or sea ice will impact our day-to-day life in the future."
"Think of this, when we study human history, we will see the future of human behaviour. When we study the ice, we study the history of the earth to know more about the future of our earth and more about human's impact on the earth."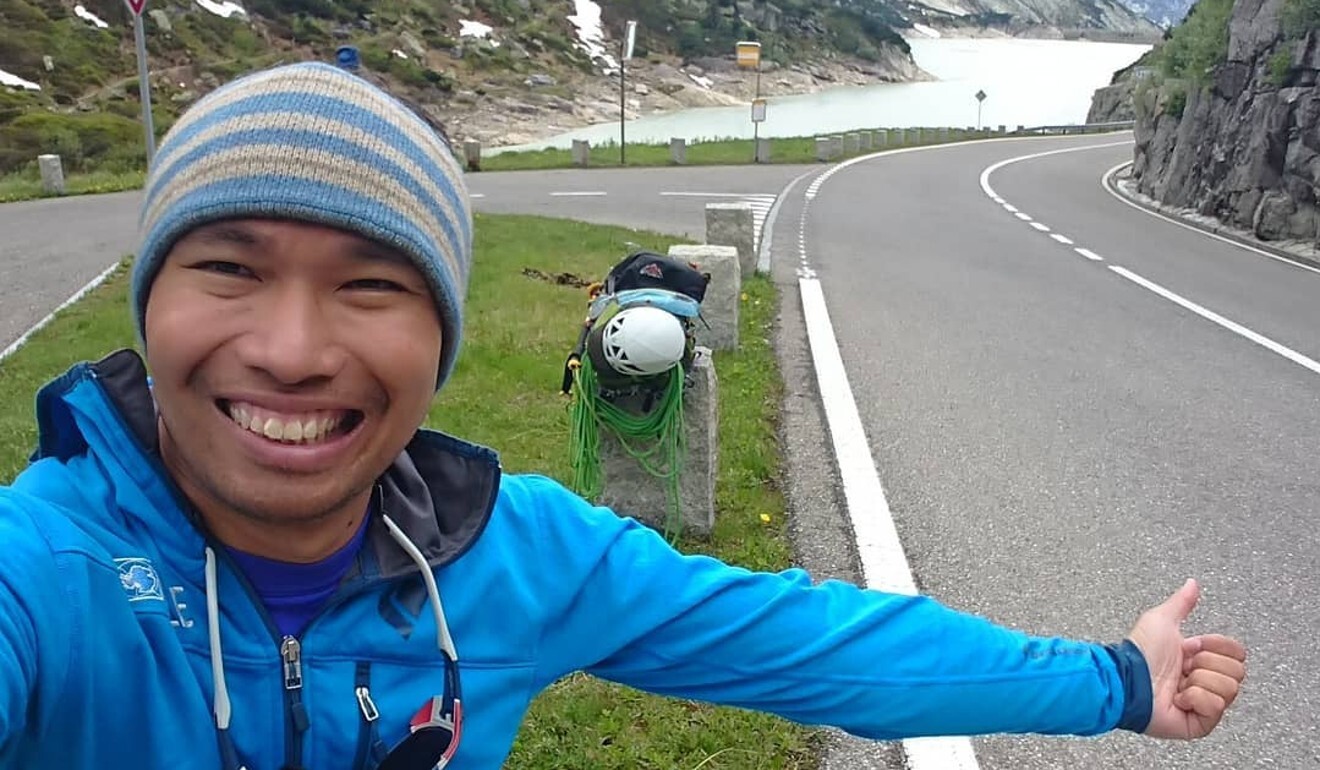 Cheung's experiences give him mixed emotions. He sees the likes of the Montreal Protocol – a 1980s climate agreement that has had a material effect on the regeneration of ocean surfaces – and he also sees years of history to suggest humans will never change.
"It shows if humankind works shoulder to shoulder, we can achieve something that can make our environment better and reverse the affects of climate change. But secondly, recording human history, especially in the explorer era, we always hunger for economic resources," he said. "Sometimes I have hope, sometimes the human darkness really makes me hopeless."
It is an incredible journey from unemployable physical education graduate to a drone-flying climate scientist on the edge of the Arctic sea ice. But it all happened because he was prepared to take a risk and pursue his climbing passion in the Alps.
Cheung has only 17 of the 82 peaks left. He has travelled across the Alps by hitch hiking, saved money by camping or bivouacking (sleeping without a tent), buying food in Germany and taking it into Switzerland, going without guides and making many sacrifices.
"I want to tell Hongkongers that although money is a limiting factor, I strongly believe if you are passionate about your dream, you will one day achieve it," he said. "If you know your dream, a lot of people will help you. Don't be limited by the financial factor."