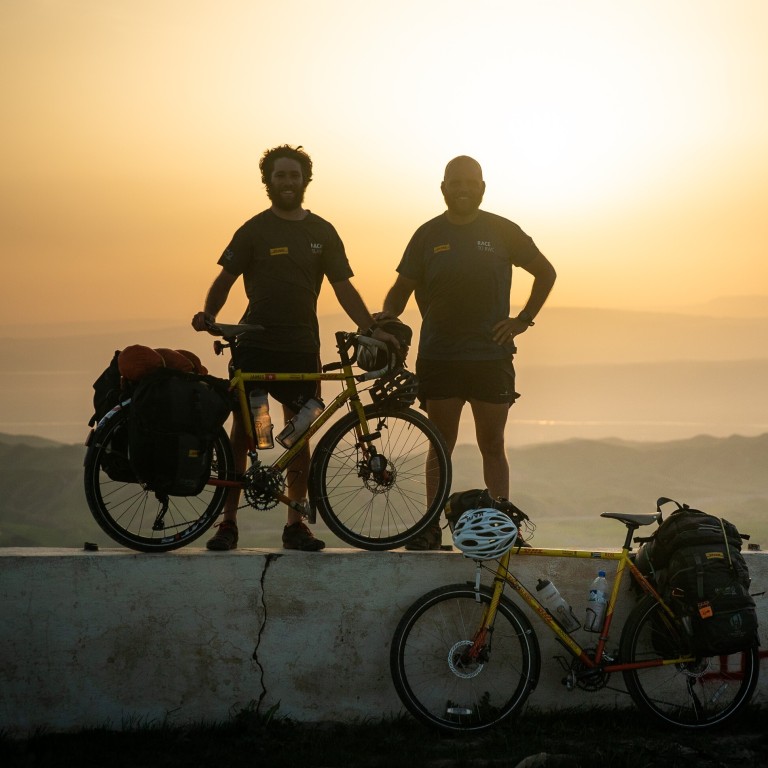 Adventure film Everything in Between helps restore faith in humanity, as cyclists deliver Rugby World Cup whistle from London to Tokyo
Two strangers cycle across Europe and Asia, and are struck by the day-to-day kindness from every culture and country they encounter
A film of their adventure premieres in Hong Kong in December at the Central harbourfront outdoor cinema
Two strangers cycled from London to Tokyo in 2019 and now a film depicting their epic journey premieres on December 2 in Hong Kong, and will later be available online for a worldwide audience.
The film, called Everything in Between, shows the countless acts of kindness the pair experienced day in, day out, and the riders hope it will shed light on the good nature of people, no matter their culture or country.
"In some ways, the experiences were similar to what I've had before, it was just amplified across the trip," said James Owens, one of the cyclists. "It just confirmed what deep down I already know – people are awesome. When you need it, people take you in, give you water."
They covered over 20,000km and passed through 27 countries, including Iran, central Asia's "Stans" and western and eastern parts of China. In each country, they were treated with immense kindness, sleeping in churches, mosques, monasteries and people's homes. They were never turned away when they asked for somewhere to stay on the whole journey.
"I've experienced that before, but because it was 230 days, and it was every single day that we experienced that, it was just an emphasis on human connection," Owens said.
Rutland cycled from his home in South Africa to London for the 2015 Rugby World Cup. His story went viral when, after 27 months of cycling, he arrived to see his team lose to Japan for the first time ever.
He was asked by DHL, one of the World Cup sponsors, to embark on a similar challenge for the Japan edition. He hunted for a partner and found Owens, a Hongkonger, and the pair set off despite barely knowing each other.
Owens was working for ChildFund Pass It Back, the official World Cup charity.
Looking back on the trip, Owens said there was no single moment of kindness that stood out.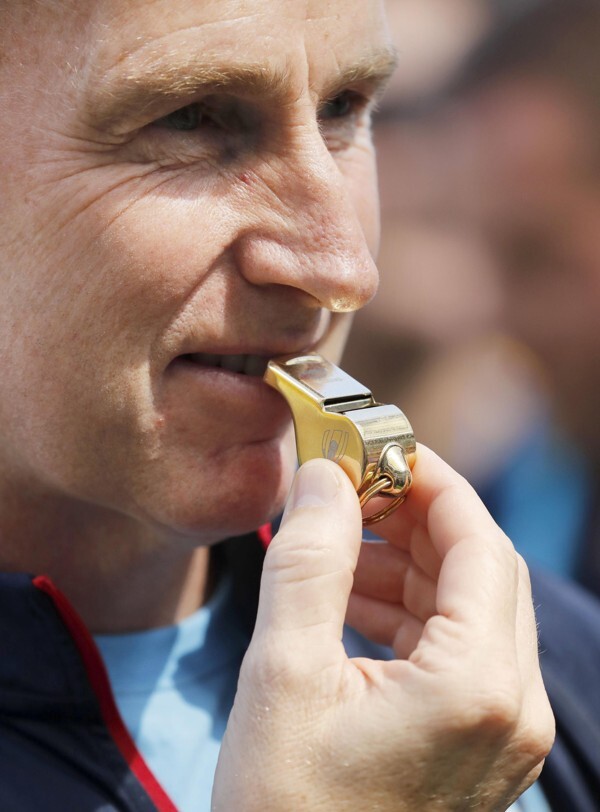 "I would put it down to every day, lots of micro actions. Every day, people would hand us water out of their car windows. Countless times, people would pay for our meal and walk out of the restaurant without us knowing," he said.
"The whole trip, there was a common theme across every culture – people invite you in. We were never turned away. Every culture we experienced was kind and friendly."
Sadly, there was another common theme – suspicion of their neighbours. Rutland and Owens were warned that the next country was dangerous and the people were unkind.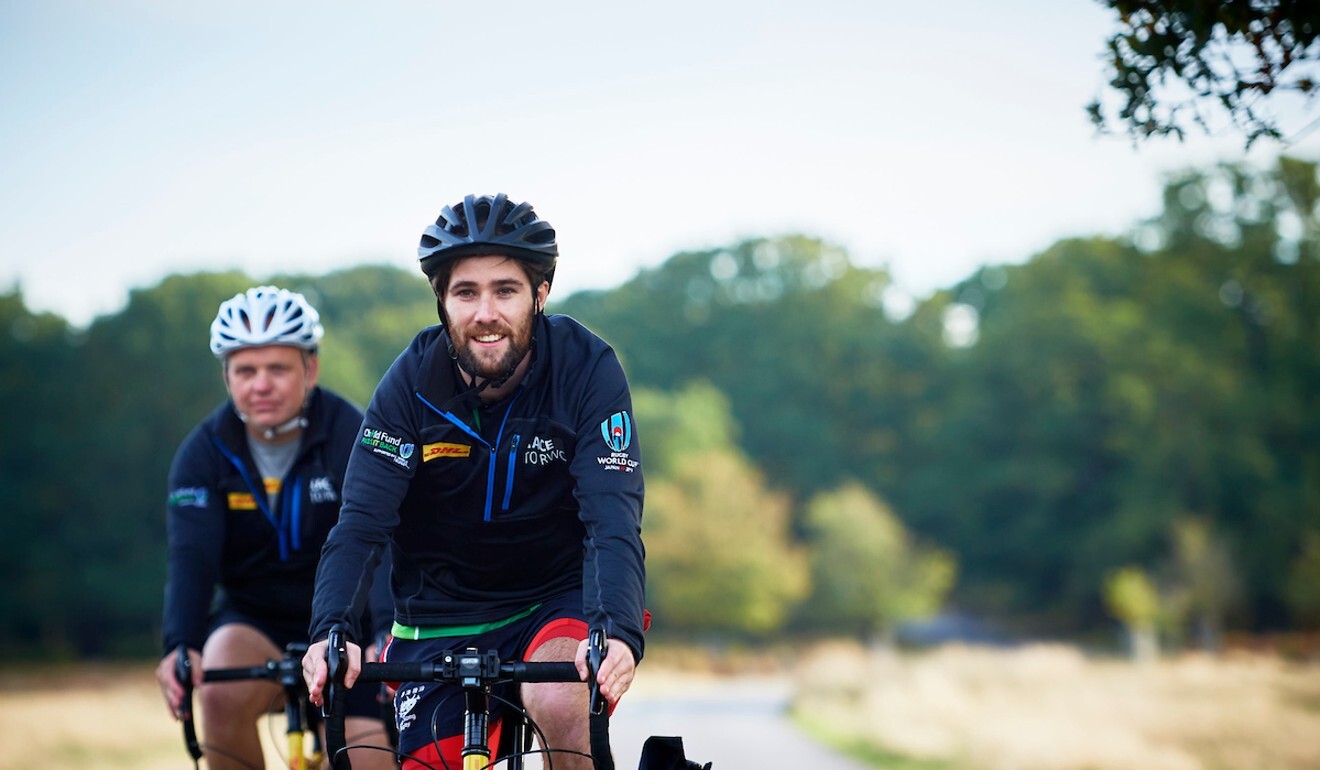 "The idea of people being different keeps coming up, but when you pass through each country you see they are the same. Outwardly, their cultures are represented differently, but deep down people acknowledge humanity," he said.
Since returning from the adventure, Owens has started a new job with the Hong Kong Rugby Union. And the experiences from his cycling trip could not be more relevant. He now works for the Jockey Club Rugby Unite programme, using rugby as a means of conflict resolution between communities. The programme is a branch of PeacePlayers, which uses sport to unite communities every where from Palestine to Northern Ireland.
Owens is working to form cohesion between split communities in Hong Kong, and there will also be a cross-border element with southern China when travel returns to normal.
"I believe if people could get out of their comfort zone and spend time with people from other backgrounds, the world would be a better place, and they'll learn what Ron and I learned," Owens added.
The film will be screened at The Grounds outdoor cinema on the Central harbourfront.