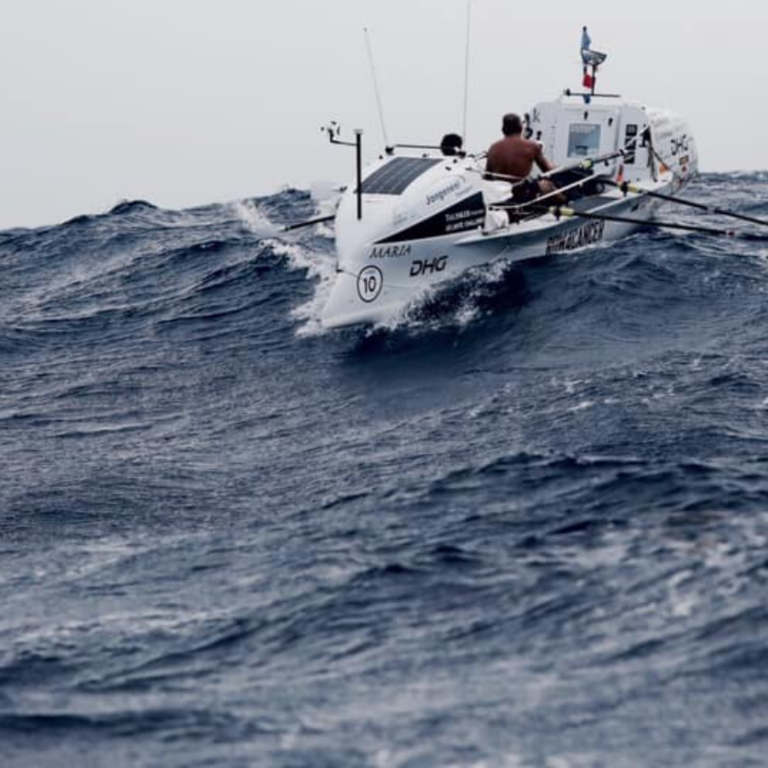 Atlantic rowing race winners set pairs world record, Mark Slats bags another Guinness accolade as duo beat all the fours
A pair of rowers win the race, beating even the four-person teams, and take days off the former pairs record
Mark Slats is also the solo record holder, which he achieved in the 2017-18 race
A pair of rowers won the Talisker Whisky Atlantic Challenge in world record time. The performance by
Mark Slats
and Kai Weidmer in team Row4Cancer is doubly impressive as they beat all the four-person teams despite having half the rowing manpower.
The Dutch pair arrived in Antigua after 32 days and 22 hours, 13 minutes having left from La Gomera on December 12. That is five days quicker than the former pairs record set in the 2017-18 race by Dave Spelman and Max Thorpe in team Resilient: X.
When Slats last arrived in Antigua in 2018, the crowds cheered. It was a strange atmosphere this year, with social-distancing and masks.
"The hardest thing was wiping your butt," Weidmer joked.
Slats said waking up for his rowing shifts was a constant challenge.
They both agreed that the best part of the journey was when a days-long headwind dropped and finally shifted to behind them.
"I knew if we had wind the whole way across it would be possible [to win]. But with no wind, I didn't know if it was possible. But it all came because we grew as a team. The whole race was about taking care of each other," Slats said.
Before this year's race, he said: "There is pressure on my shoulders. People are looking to me as I broke the record. But I'm not sure if even in a pair we'll break my own record."
"With two people you can become a lot stronger, but you can become a lot weaker. You can do a lot less and get irritated with each other."
It appears they worked well together and Slats posted on Instagram during the race: "Team work makes the dream work. They say. No, but seriously, our team spirit is amazing. This is truly the best we can have."