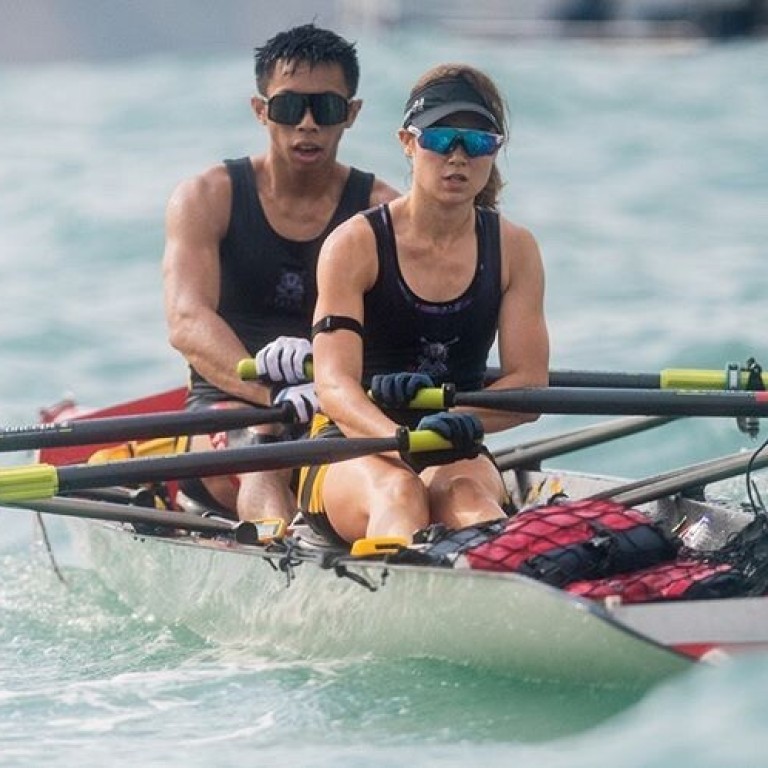 Hongkonger sets Concept 2 rowing machine world record because she was bored
Claire Burley had spare time in her rest week so decided to set the 10km world record for 19 to 29-year-old lightweight women
The Hong Kong rower wants others to see the mental health benefits of setting obtainable goals
Claire Burley was given a rest week between intense training for the Hong Kong rowing team but used it for anything but rest. Instead, she set a world record on the Concept 2 rowing machine.
"I was just a bit bored," said Burley, 26. "I was still working out to keep fit. I was just looking at the world records. I wanted to do a half marathon, as no one had set a world record on slides. But I looked at the 10km one, someone had set a world record and I was looking at the numbers and thought I could probably beat that. So just one afternoon, I just got some slides out and rowed for fun."
She finished in 41 minutes and 40 seconds, claiming the record for lightweight women (under 61.5kg) between 19 and 29 years old. Burley is annoyed as she thinks she could have gone even faster.
"It was just one of those days where the numbers stay consistent. I didn't burn out, or die, or anything," Burley said. "I feel quite good. But I'm quite self-critical, so I'll also have in the back of my mind that I can beat it. Though, it's beginning to sink in that it's still an amazing achievement."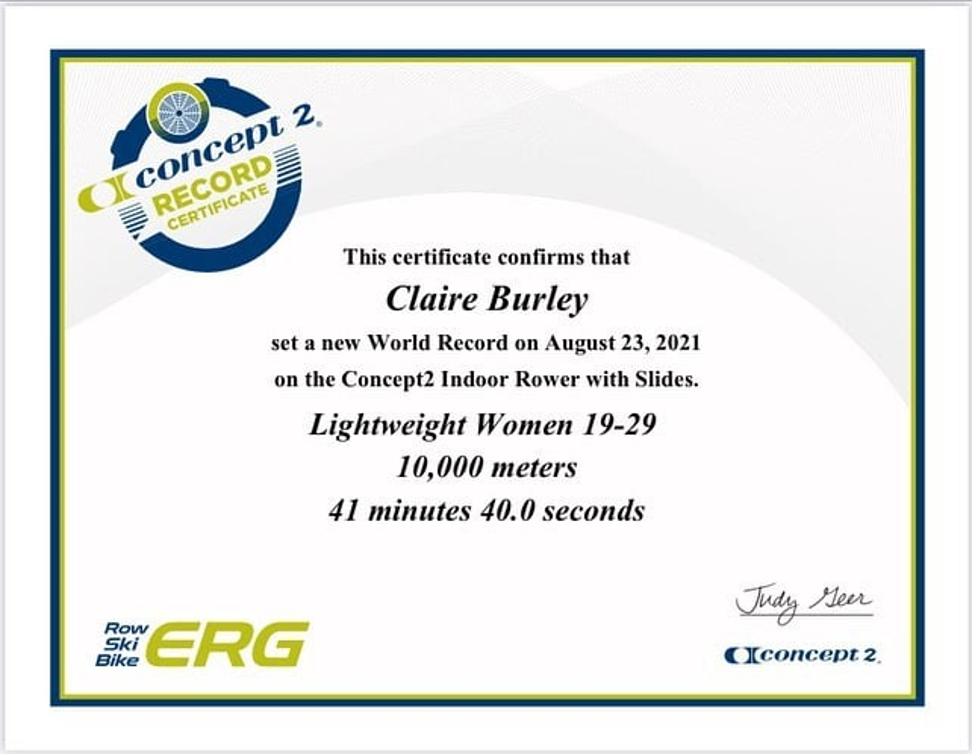 The journey to international rower and world record-setter has been an incredibly quick and unlikely path. Burley was living in England and working as an actor when the pandemic hit. All of her work quickly dried up so she moved back to Hong Kong.
She has only been rowing for five years, since the start of university. The sport immediately captured her imagination. Burley has dreamed of rowing for Great Britain or Hong Kong, where one of each of her parents are from, but with her acting career, it remained little more than a dream.
"When I started working, I was always torn. I wanted to be on the water or training," she said.
Back in Hong Kong, Burley took up rowing for the Royal Hong Kong Yacht Club. Burley was invited to be a training partner for the Hong Kong team and was then promoted to a full team member. She is now training for next year's Asian Games.
Rowing has been more than just a sport for Burley. She suffered with an eating disorder and at her lightest weighed just 39kg. When she started university, she was a healthy weight but still recovering from the eating disorder and mental health issues.
"But I started rowing and it taught me so much about recovery, about mental health. It taught me I could eat stuff. Even being a lightweight rower, it taught me about looking after myself. It teaches you a lot about how far you can push yourself but what limits you need to set too," Burley said.
"It's so important. For someone who had all of her jobs cancelled, I needed something to do. I could set goals for myself on rowing. It's important just to set goals. It doesn't have to be huge life goals, but it can be just taking your time down a little.
"[My advice to others is to] start with small goals. It can be going for a walk, just a 10-minute walk and just keep building up from those small goals. It's better than just sitting at home and feeling sorry for yourself," Burley added.
This article appeared in the South China Morning Post print edition as: HK's Burley sets rowing machine world record