Eliud Kipchoge has responded to criticism regarding enhanced performance provided by his shoes, the Nike Vaporfly.
According to Nike, the shoes improve performance by 4 per cent.
There is a carbon fibre plate in the sole that stores energy when the foot lands and releases it with each push off the ground. But runners have questioned its place in the sport.
Kipchoge set the marathon world record in Berlin in September when wearing the shoes, shaving more than a minute off the previous time to finish in two hours, one minute and 39 seconds.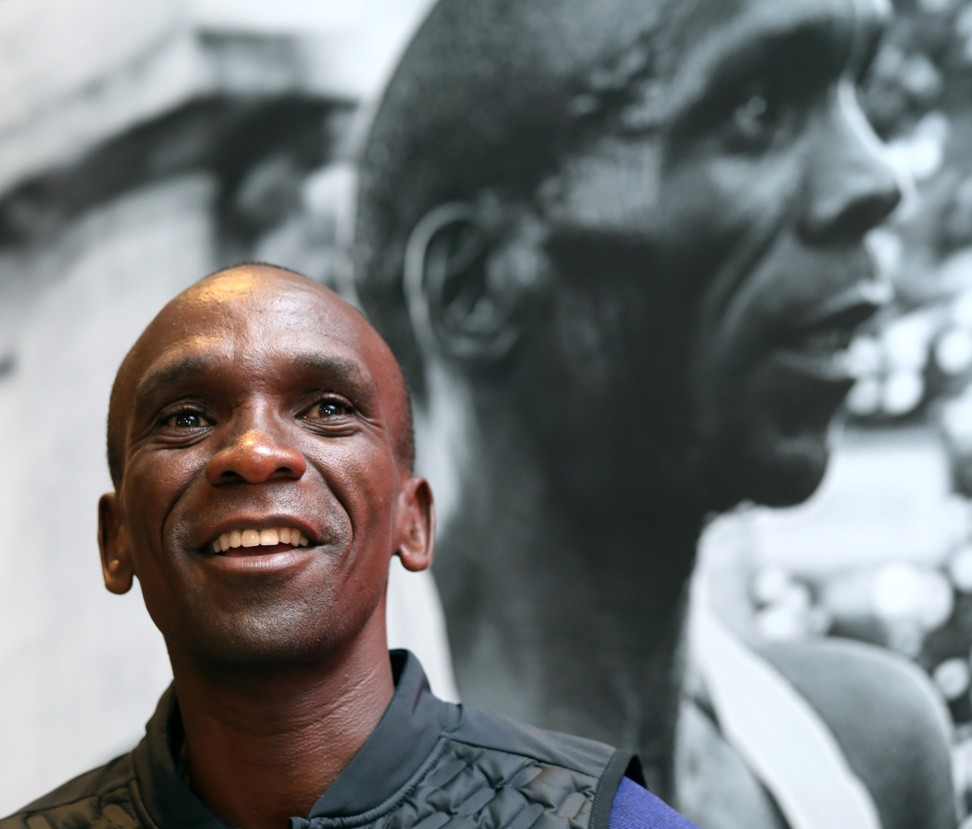 But is a 2:03 marathon runner responsible for breaking the world record if they are wearing shoes that improve their performance by a margin as much as 4 per cent?
"The improvement is happening in the mind [not the shoes]," the Kenyan runner said in Hong Kong.
Last year, Nike trained runners to complete a marathon in under two hours. They used every tool available, employing the latest in technology, training techniques and pacers. They did not reach the barrier but Kipchoge ran it in 2:00:25. Due to the use of pacers, it is not considered an official record.
"I think 'Breaking2' (the Nike project) gave me more confidence," he said. "If I didn't have the Breaking2 opportunity last year, I couldn't have moved [to break the record]. It taught me to believe in myself."
The main benefit of the shoe, he said, is not in the run itself but in recovery. It protects his muscles and allows him to train more often.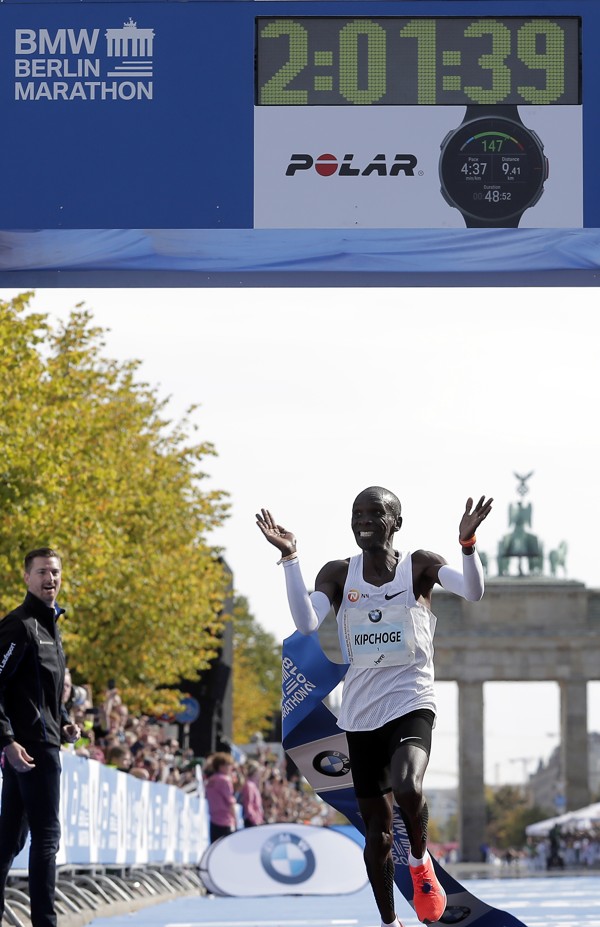 "I challenge myself," he said. "I really encourage myself to move forward by moving forward in my mind."
"When I ran in almost two hours [during Breaking2], I proved to the whole world the two-hour barrier is breakable," he said. "I proved to the whole world that if people trust in themselves then you can run faster than people think."