When it comes to a rock climber's gear, it cannot get more simple than chalk bags. Being able to chalk quickly and efficiently is crucial to a successful send. As you hold your body weight on a tiny crimp, making sure your fingers are dry and grippy is essential. There are many out there, all suited to different tastes, climbs and hand sizes.
Petzl Bandi
The simple shape allows for a large opening. This means you can get your whole hand in the bag. Some climbers prefer caking their entire hand in chalk, and if you're one of them, this could be the bag for you. It is also equipped with a holder for a "tooth brush" so you can clean the holds as you ascend. Reviewers noted it was very durable and sturdy. So sturdy in fact, non-climbers use it to store their phones.
La Sportiva Laspo
Another wide bag to get your whole hand covered in chalk, and the mouth stays open so that you wont have to fiddle around trying to get your hand in each time you reach for some chalk. The inclining is fleeced, so it is comfortable on your skin. However, a reviewer did mention that if your skin is torn, it can catch on the skin flap. Ripping up your fingers is a common injury for many climbers.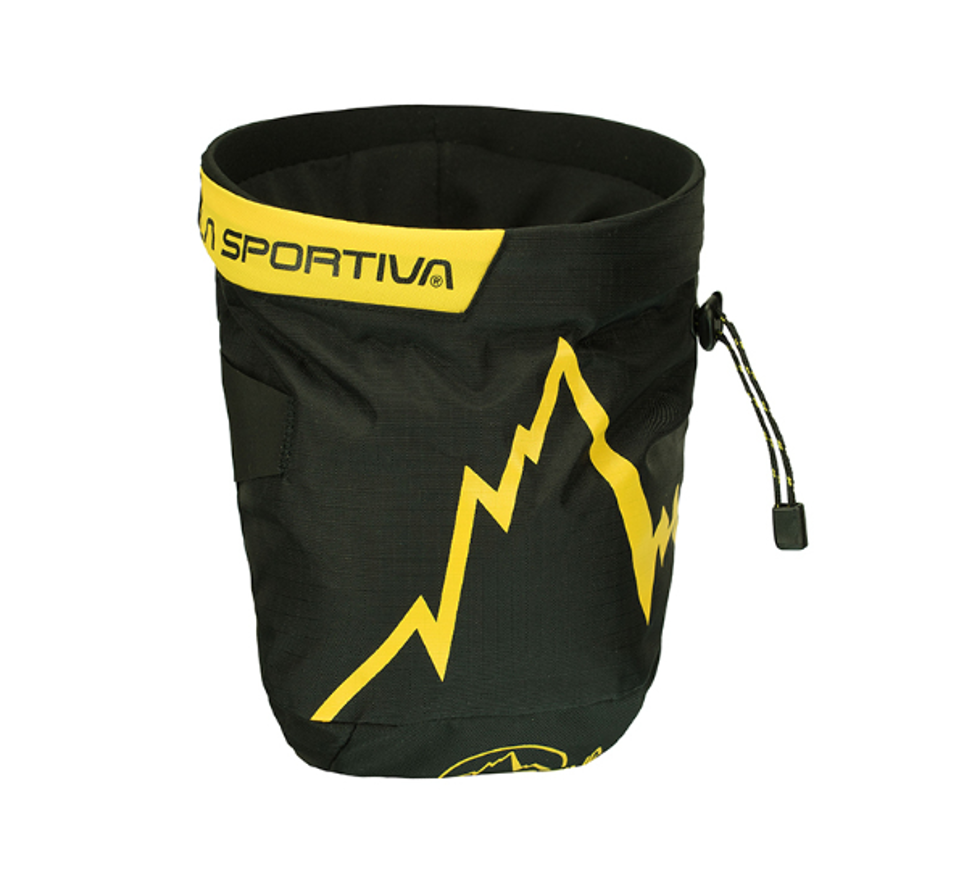 Mammut Togir
This bag is stiff so it retains shape around the opening. It has a fleece lining like the Laspo and a "tooth brush" holder like the Bandi.
The Togir is a very simple design, with two loops for the strap to help keep it stable as you clamber around the rock face.
Arc'teryx C80
This bag comes in two sizes to fit your hands. Not only does it have a "tooth brush" holder, but it also has a little additional pouch for small items, such as a roll of finger tape. The bag is made using a stretchy material for flexibility. On the other hand, it does mean it is not as durable.
One reviewer said after eight months, the bag was already in noticeably worse condition.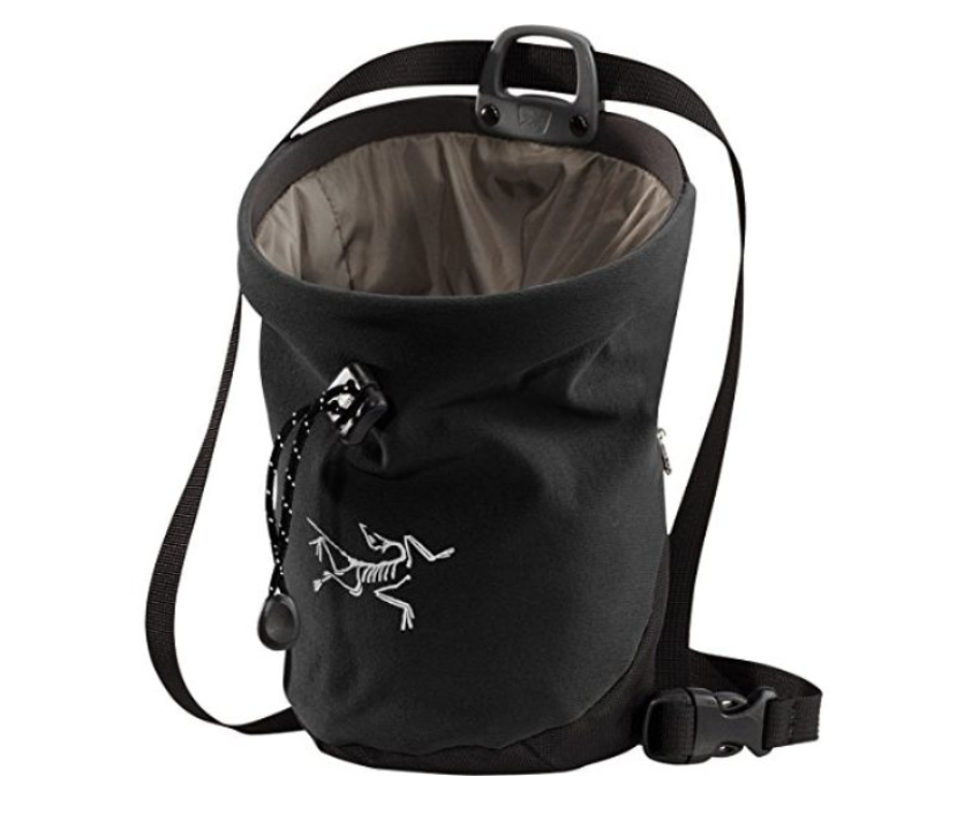 Black Diamond Mojo Zip
The opening is lined with a wire to keep it open when you reach back and forth. The tightening strap is on the midst of the bag, so it's easy to locate but does not get in the way of the opening. A lot of reviews commented that the size is the perfect balance – big enough for your hand and to hold a lot of chalk, without being too big.