Trail and ultra runners can chose from a wide range of backpacks and vests. They vary in size and purpose, from larger packs to fill with all your mandatory gear and water bladders, to minimal vests that hug your torso, designed to hold a couple of water bottles and some snacks. A backpack is typically bigger, and has a large area for gear. A vest is a tight-fitting torso garment, with less storage, that holds minimal gear in place often by pressing it against your body.
Next time you're out shopping, be sure to check these ones out.
Hoka Race Vest
The Hoka Race vest, which comes in both men and women's style, has a lot of storage for a vest. At eight litres, it verges on a backpack, but is still tight and comfortable for running speed. There are two bottle pockets on the front and a back compartment for additional storage that is suitable for a bladder. There's a pocket across the back you can reach while it's still on your back, to easily stow away things like hats or glasses. You are able to store your poles on the backpack too, although they can be hard to reach when you're moving.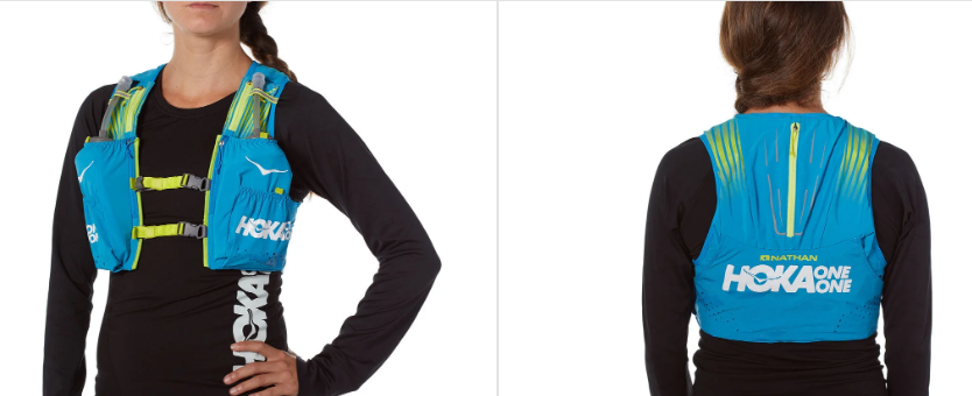 Hoka Evo
Another Hoka product, but this time, at 17 litres, it is a backpack. The Evo is great for longer races where you may need to pack additional layers. It has two pockets on the front for water bottles, and small pouches on the side for accessible snacks.
There is a pocket designed for your phone too. In the main compartment on the back there are a few poaches, one of which is perfect for a two litre bladder. There is no exit hole for the drinking pipe, but the gap for headphones works just as well.
Adidas Agravic S
The Adidas Agravic S hydration vest is very light, and elastic, with mainly meshing to reduce weight. Online, it's often referred to as "minimalist".
There are two pockets on the front for 450ml water bottles, and you can stash food and additional layers in the back. It's build for speed and comfort, so perhaps not the best if you have a long list of mandatory gear that needs packing.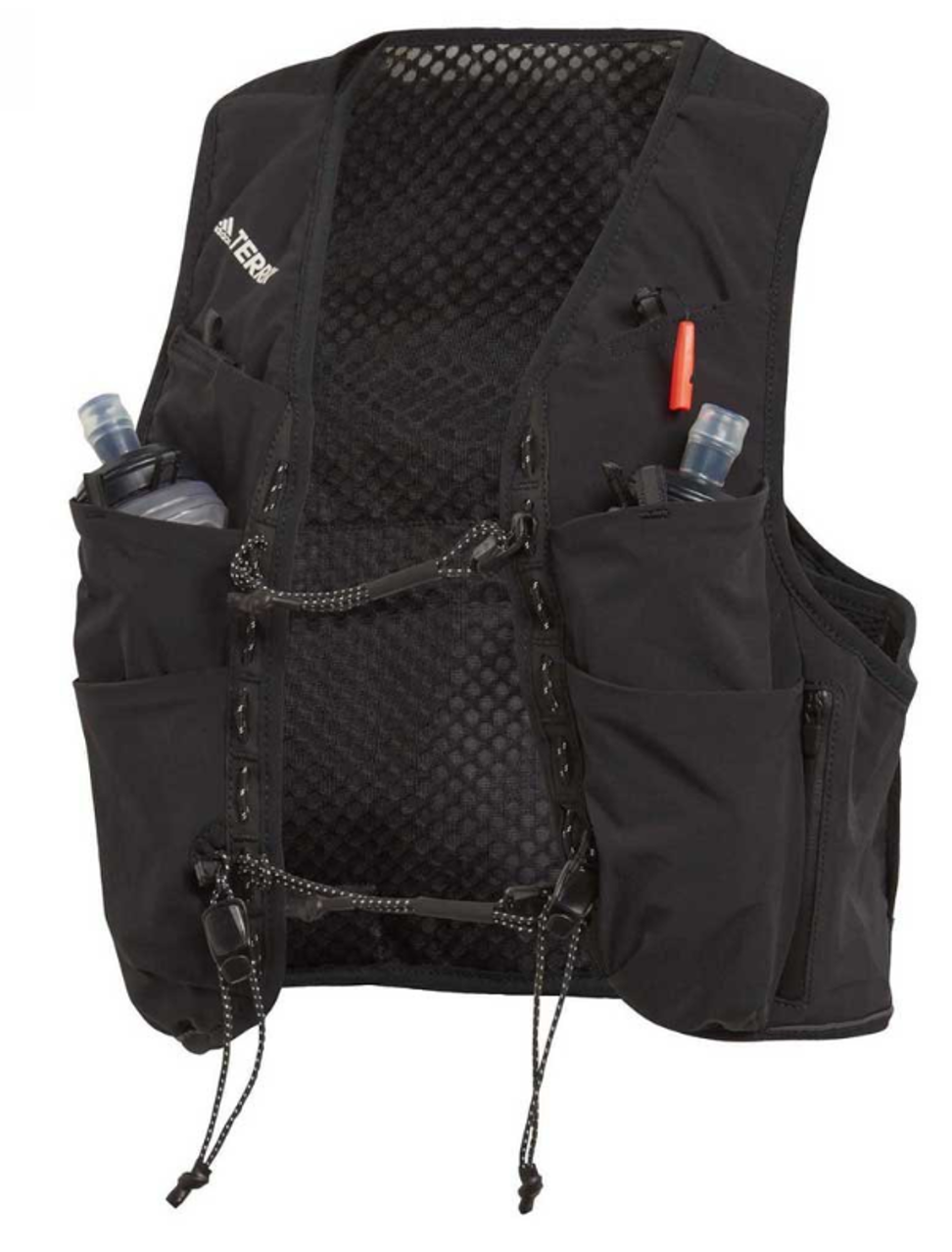 Adidas Cross Trail Backpack
The Terrex Cross Trail Backpack is bigger than a vest, so suits longer runs or hikes. It has a big compartment for your additional gear, and a pocket for a bladder.
It's secure and comfortable, and as a result, versatile. You can use it for hiking, running, mountain biking or even climbing as it has an adjustable pocket for helmets.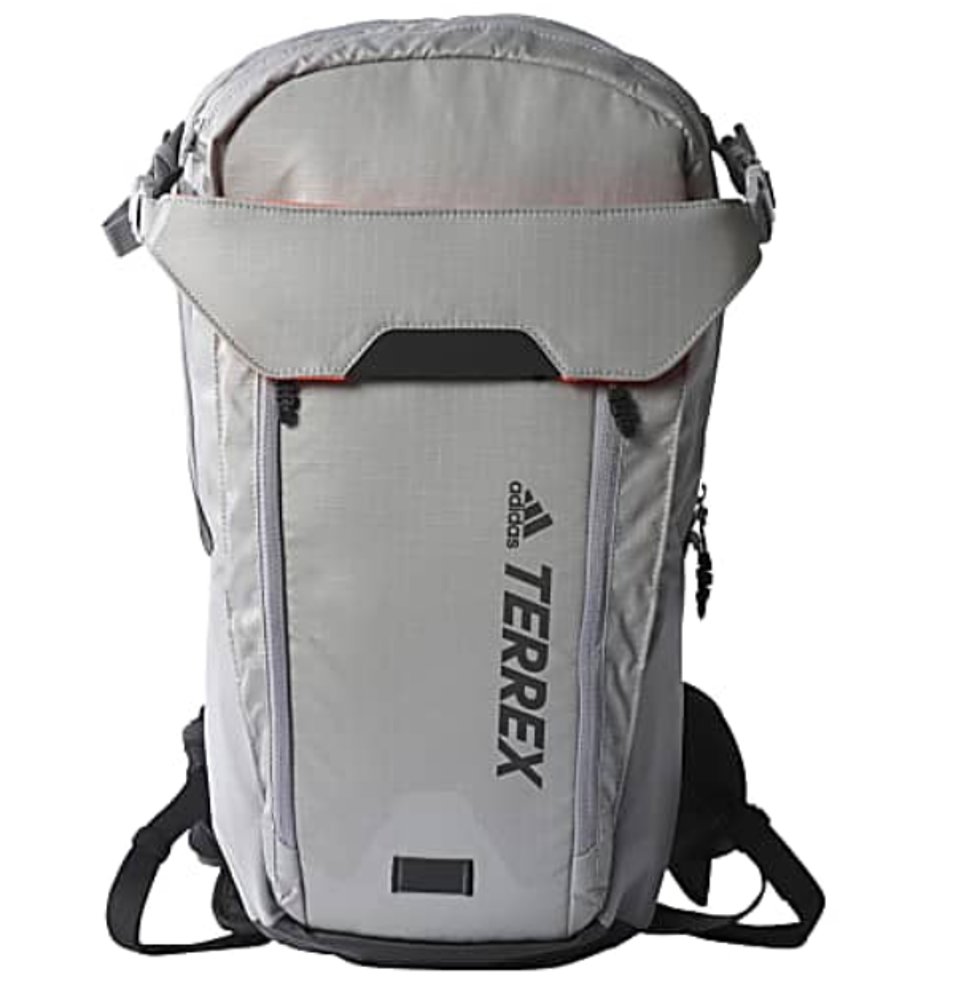 Salomon S/Lab Ultra 8
Salomon's race vests are some of the most popular in the trail running community. The well fitted, comfortable S/Lab Sense Ultra 8 Set has pouches on the front for water bottles and a snug back that hugs your pack for additional gear. Reviewers are almost unanimous that it is a comfortable vest. But it is designed for running, so if you want to pack a lot of gear and creature comforts for a long hike, look elsewhere.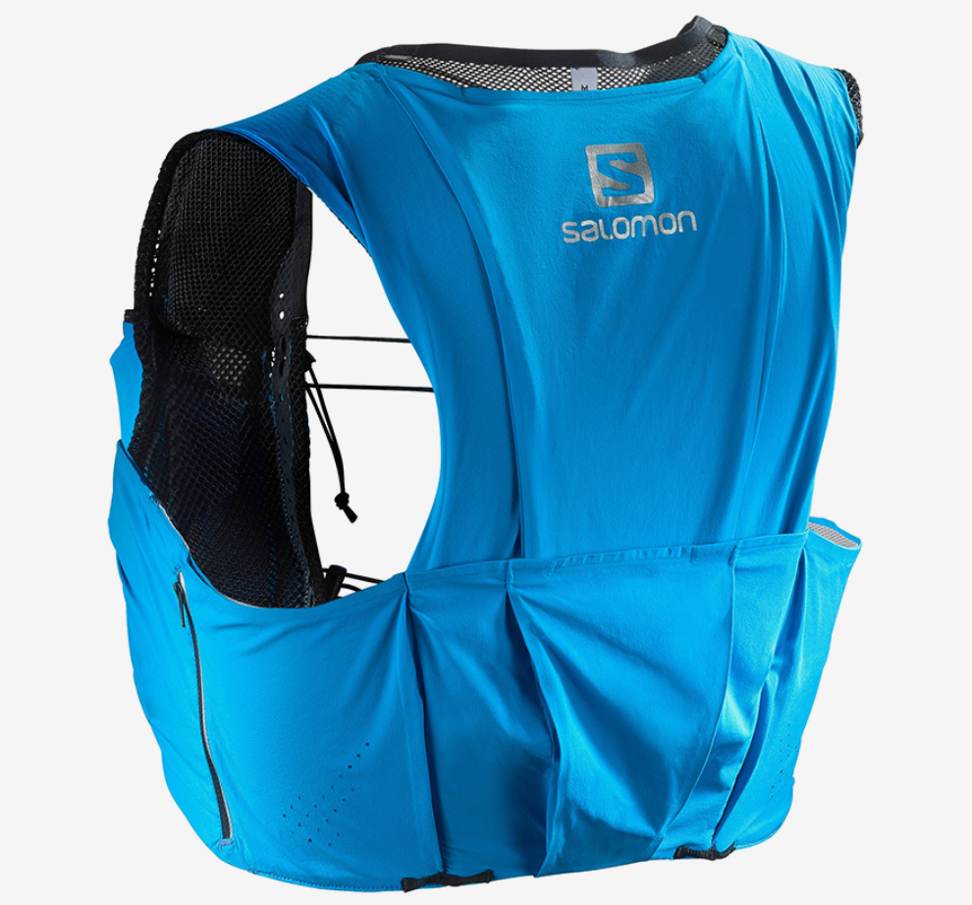 Salomon S/Lab Sense 2 Set
Salomon S/Lab Sense 2 Set is even more minimalist than the Sense Ultra 8. It is akin to a tight piece of clothing you can put gear in. It is for athletes, looking to move fast and light. It has pockets at the front for two bottles, and a pouch on the lower back to reach snacks while on the move, and nothing else. Pick this when you're out for your personal best on a course with plenty of checkpoints.
Columbia Caldorado 7L Running Pack
The Caldorado 7L Running Pack is light and practical for race, but has plenty of room for additional gear if you are planning on being out for a bit longer or taking your time between checkpoints. It has space for a three litre bladder. It is comfortable and perfect for either beginners, or runners who are moving through the course a bit slower. But it is still compact if you want to move fast and light. With the additional room for a bigger bladder, it is also a good option for summer.