Having a nice dry pair of socks to change into mid-adventure can be the difference between enjoying it, and spiralling into despair. So, having the correct dry bag essentially. A dry bag is a water tight bag – it can be a rucksack, shoulder bag, or just a grab bag.
Different styles suit different adventures, so check out some of the ones on offer for your next wet adventure.
Outdoor Foundry 100% Waterproof Backpack
This 35L bag is great for long excursions because it is shaped, and has straps, like a conventional backpack. It can fit a hydration bladder too. The top is seal with a water tight zip, making access easy. There is even the option of a padded laptop sleeve for travelling. There is mesh on the side and elastic on the back so you can store more gear on the outside the pack. At least one reviewer commented on how durable the bag is, as others he tried fell apart quickly.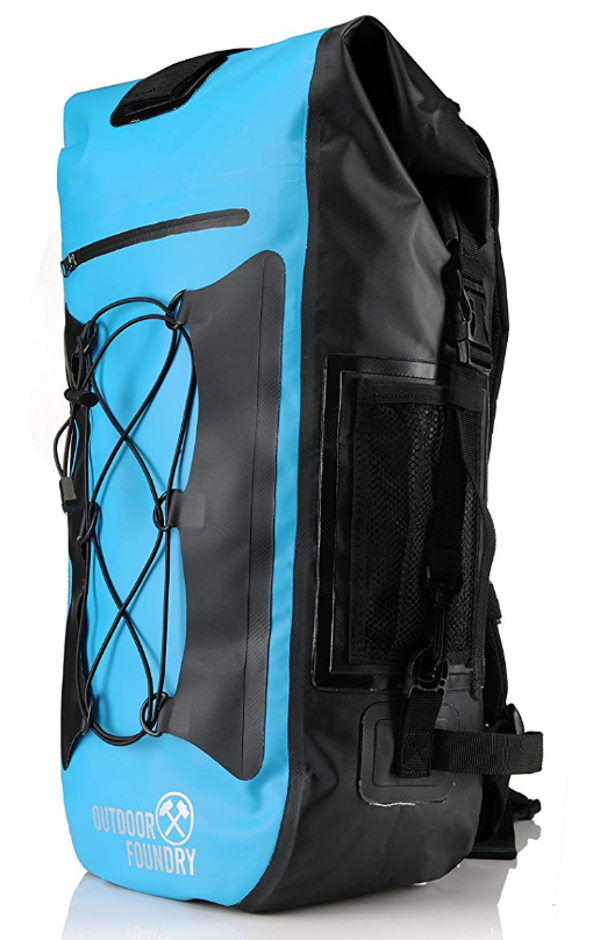 YETI Panga Airtight
This duffel is perfect for getting your kit. It's thick and durable, so you do not have to worry about it ripping. Given it's duffel shape, it isn't suited for running, or wearing during an adventure, but you can stuff it into your kayak, or boat, or use it to bring your kit across water to the start line. It's got lots of straps and holds, to haul it up a cliff, or over the rail of your yacht.
Sea to Summit Event Compression Dry Sack
This small 6L bag is unique in that it allows you to compress it down to one third of it's original size. It comes equipment with straps and covers, much like a sleeping bag stuff bag, that you can pull tight the shrink the Sea to Summit sack. It is thin and light, but durable. With only one opening, which has a roll and clip seal instead of a zip, it is simple but effective and keeping your gear dry. Reviewers used it for everything from camping (including actually packing their tent in it), to sleeping bags, food and shoes.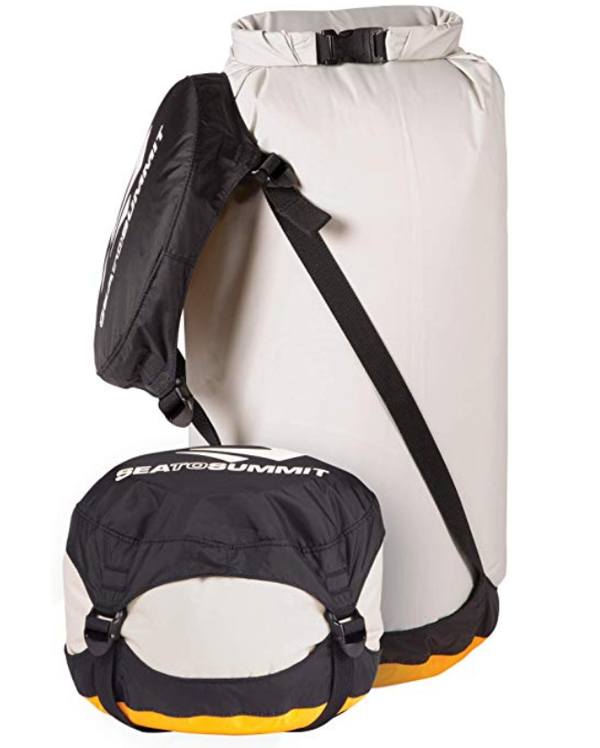 GOT BAG 4 Ocean Rucksack
Not only is this great for time on the ocean, it's great for the ocean. The GOT BAG is made from recycled ocean plastic. The 23L rucksack has a large opening at the top, with a roll top for closing and sealing the bag. It also has a removable laptop bag. One reviewer said it was very comfortable and even stayed dry even in Monsoon season in Indonesia. Great for adventures and everyday use.
Duc-Kit Pro Waterproof Bag
Simple but effective – "it does a job, no complaints" as one reviewer said – the Duc-Kit is just one big bag with a single shoulder strap and handle. It has a roll top to seal. You can stuff your days belongs in there, then stuff the bag in your kayak, boat, or in your normal rucksack, to keep specific items dry.