Prize money in trail running will not incentivise doping believe top runners, but Ultra Trail of Mont Blanc (UTMB) founders think it may increase the risk of cheating.
Trail running has until recently been a grass roots sport with few, if any, financial incentives, but the recent surge in its popularity has given rise to commercialisation of this once niche pursuit.
China is now leading the way with a host of races introducing financial incentives.
Michel and Catherine Poletti, the founders of the UTMB, are concerned about the potential link between prize money and doping: "We are not in favour of the professionalisation of the sport with money, as this would increase the risk of doping. We believe strongly in amateur sport because we believe that this is the way to keep the sport's values."
Michel added that small amounts of prize money is fair, as the UTMB offers modest rewards for the first time this year.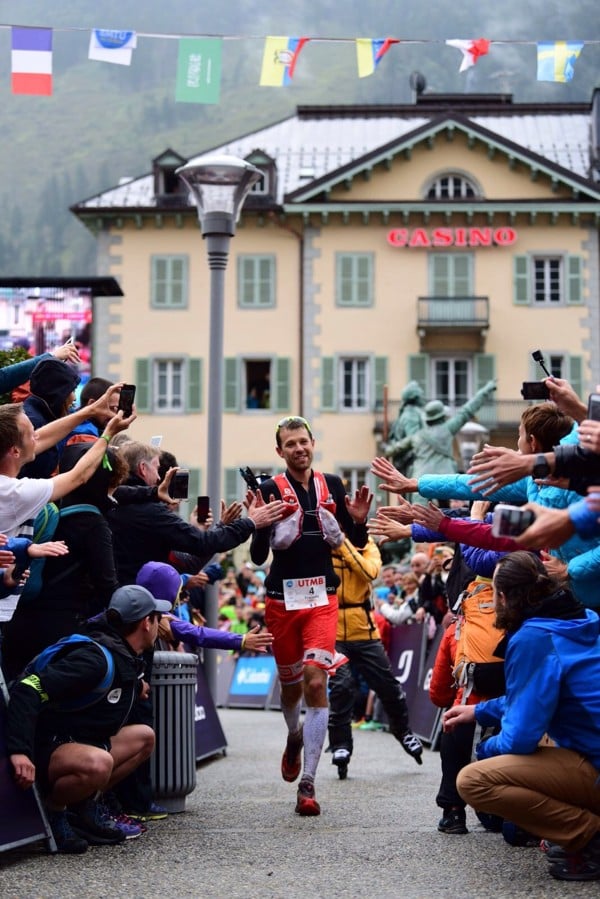 Lithuania's Gediminas Grinius, a former UTMB runner-up, and Ultra Trail World Tour champion, who left the army with a rank of major to become a professional trail runner, said that prize money is not a primary motivation
"People in trail running who want to dope will dope anyway, motivated by fame, not money," he said.
Francois d'Haene runs Jim Walmsley into the ground and leaves Kilian Jornet in his wake to seal third Mont Blanc victory
UTMB, Marathon des Sables and Western States champion Nikki Kimball does not see a danger either: "Prize money will have to be huge for doping to be prevalent in trail running," she said. "I believe that in my twenty years of racing I have never been cheated out of a win because someone was doping."
Michael Wardian, 2011 world silver medallist over 100km and national record holder over several ultra distances, agrees.
"I like to believe the best in people. Even if prize money gets really big, I suspect that trails and ultras will always draw a different crowd. The ethos is different."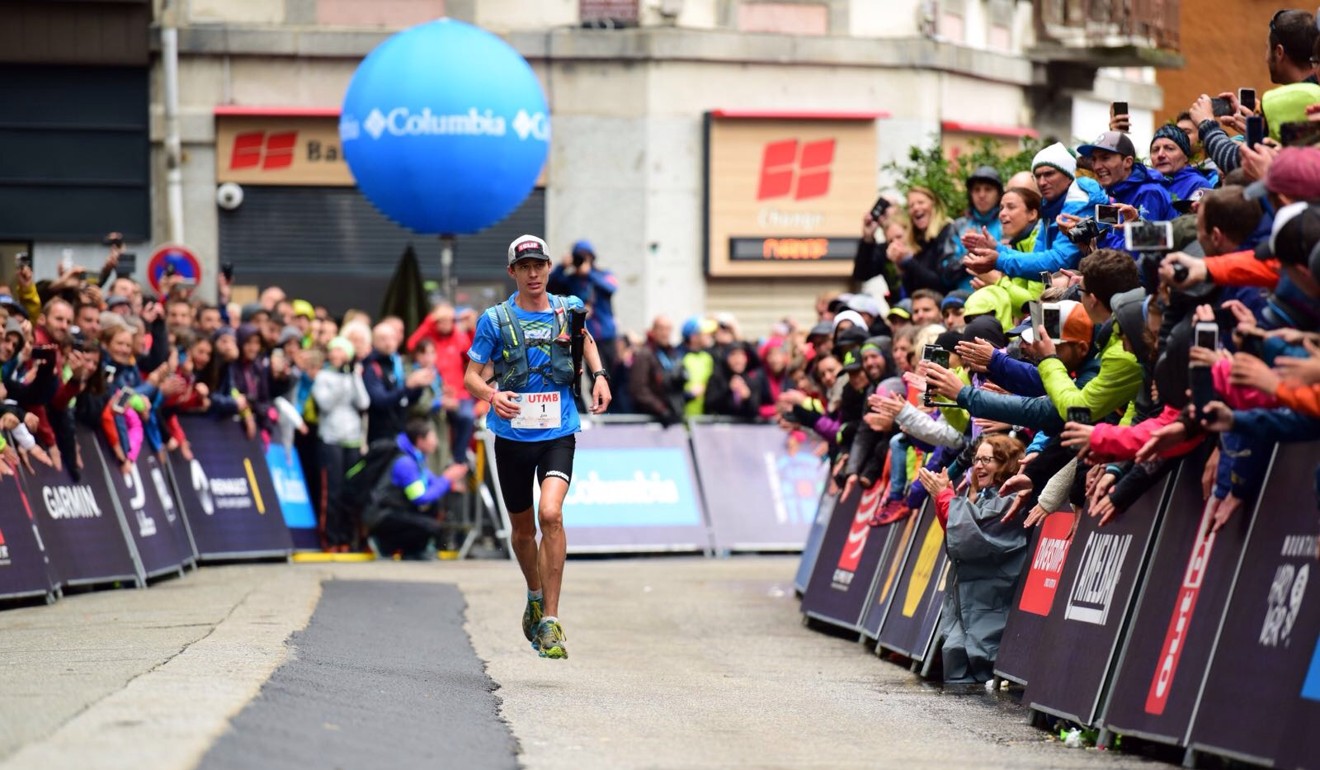 While the West has generally not moved to financial rewards, Chinese counterparts embrace this trend wholeheartedly and are determined to be at the forefront of it.
For a number of years, the most generous race in China has been Gongga 100, held in Garze Tibetan Autonomous Prefecture, in western Sichuan province.
Breaking bodies and breaking sports – Russian Olympic silver medallist Dmitry Klokov on techniques and drug cheats
Organised by the all-powerful Chinese Mountaineering Association, a government body responsible for all mountain sports in China, this very demanding high-altitude 100km race rewards male and female champions with 30,000 yuan (US$5000) while the second and third placed athletes take home 23,000 yuan and 16,000 yuan respectively. The prize money goes down to eighth place receiving 4,600 yuan and every finisher gets 1,200 yuan.
This is more than double the UTMB, which has introduced prize money for the first time this year: €2,000 (US$2,340, HK$18,400), €1,500 and €1,000 to the top three finishers, with money down to 10th place. UTMB's decision to offer prize money was based on the results of the 2016 survey of 260 elite athletes, but some say that the amount is too low for the world's premier trail event.
Power couple: HK100-winning boyfriend and girlfriend on a mission to rule the world of ultra running
Michel explained: "We defend amateur sport and do not support professionalisation of sport through money. Moderate prize money is a fair recognition of the virtuous circle between the athletes and the event, of the exchange of exposure in which both stakeholders participate to make the event a success."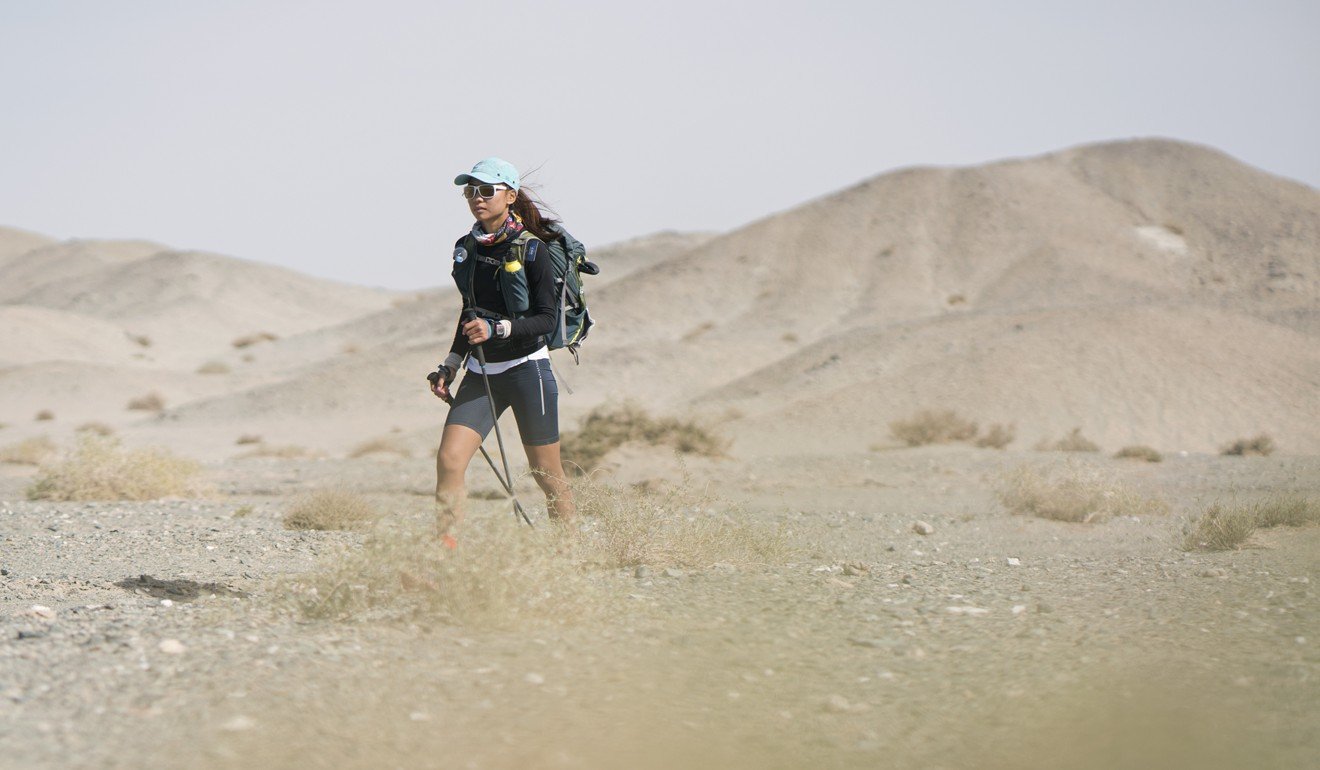 He added that there are other economic incentives on offer for elites at UTMB: "Giving back to elite athletes is not only a question of money, it is firstly media coverage and opportunities to make a deal with brands. In all cases, this is the individual decision of race organiser."
Garze, in addition to Gongga 100, now also hosts a race called Capstone 100 in Sichuan, which announced it arrival with remarkable US$10,000 for the winner, US$5,000 for runner-up and US$3,000 for third place, for both men and women.
Controversy at HK100 trail run as record-setting winner Liang Jing of China disqualified
A spokesman for Capstone said that their company offered such generous funds to "keep abreast of the commercialisation and professionalisation that are taking place in trail running in China".
Capstone 100, which can only support 200 people, is full, and the prize money has indeed attracted some of China's best trail runners, including Yunnan's pro athlete Shen Jiasheng.
Arguably now China's best male ultra-runner, Shen can be confident in either winning or taking a podium place in any ultra in China, but even for him the earning potential from prize money in trail ultras is limited: "On average, I can make about 20,000 yuan per month in prize money. I cannot race every weekend because then I have no time for recovery. I usually do two races a month. In China, the male trail running scene is very competitive now."
Online backlash and sympathy as HK100 runner stripped of title for accepting outside support
Shen admits that prize money is an incentive for him, not surprising, considering his humble background in a remote Yunnan village.
Yao Miao, another Chinese professional runner and Shen's training partner, who this year broke Hong Kong 100 female course record by 40 minutes, said she can make about 30,000 yuan per month in China.
Ultra Gobi, a 400km non-stop race in China's Gansu Province, recently announced a US$10,000 bounty to anyone who breaks Daniel Lawson's course record of 70 hours that the Englishman set last year.
Hong Kong trail runner ranked top 10 at Lavaredo but must run his own race amid world class field
Hong Kong's Samantha Chan, last year's third-placed woman at Ultra Gobi, says the reward is well deserved.
"This is a crazy challenge, very difficult, and I think it can be dangerous. Daniel slept for 45 minutes in three days. The person who wants to break his record must either not sleep at all or run super fast."
So, will the money draw the best to race for the top time, or will the incentives push the best to doping for the top rewards?
Fear and loathing in the Gobi: ultrarunner overcomes human rocks and bush giraffes to hallucinate his way to record victory
Time may tell, but drug testing is an issue on its own and one that only a few races have addressed due to the costs involved.