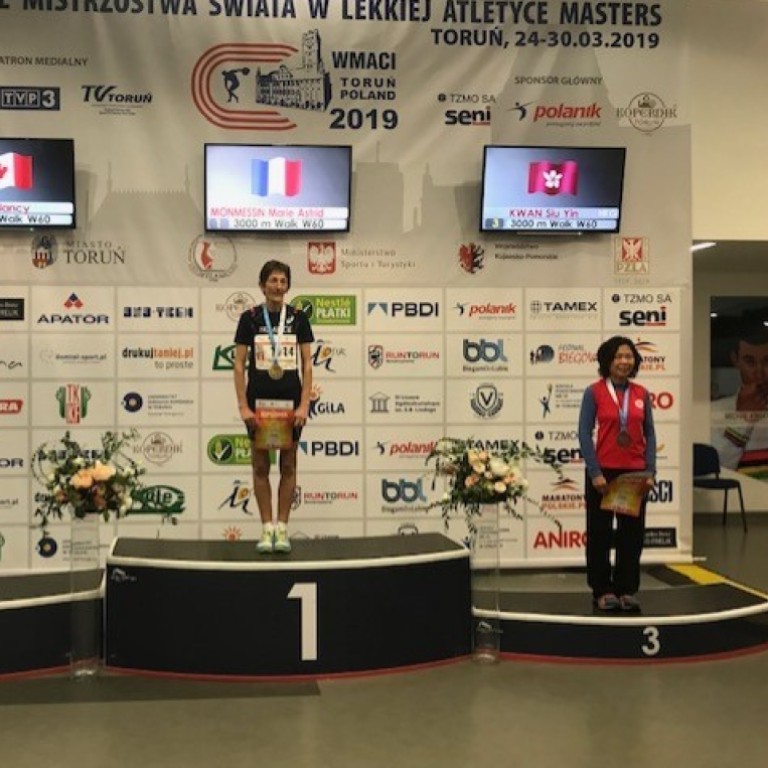 World Masters Athletics Championship Indoor: Hong Kong medallist hopes to raise health awareness
Racewalker Catherine Kwan Siu-yin encounters a wok-shaped indoor track for the first time, saying it was a 'fascinating experience'
Catherine Kwan Siu-yin bagged a podium spot at the World Masters Athletics Championship Indoor and hopes her success will inspire others.
"I wish this could raise the community's support of masters athletics and veterans' awareness of continuous exercise for good health," she said.
The Masters championship is divided into five-year age groups so athletes can compete against their own age. Kwan came third in the women's 60 category, 3,000 metres distance, in Torun, Poland.
"It is quite difficult to recognise your position during the race as there could be more than one age group in the same race," Kwan said.
"Moreover, the nice thing about racewalking is disqualification – if one gets three red cards, they will get disqualified. You will never know whether the athletes ahead of you will be disqualified. Therefore, you have to try your best throughout and should not be influenced by others' pacing."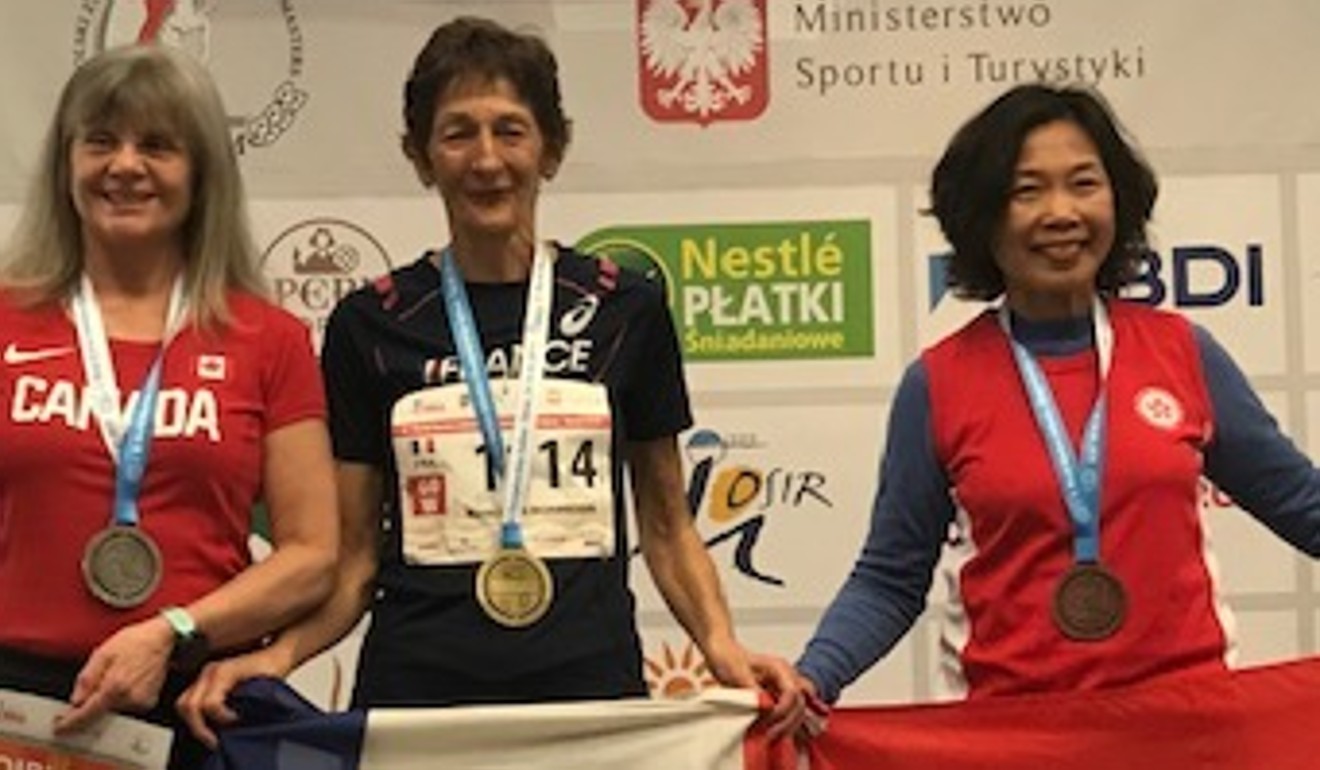 Kwan has won a number of races, including gold in the 5,000m track walk at the 2012 and 2016 Asia Masters Athletics Championships in Taipei and Singapore respectively.
But in Poland, she experienced something new – the track was shaped so it was on a slope, like a cycling velodrome.
"It is my first time to race in this wok-shaped indoor track," she said. "Therefore it is my PB – a fascinating experience."
Next up, Kwan is walking in a local race in May, then the Hong Kong Masters Championships in October and November.
Not only does she hope her success will inspire other veterans, but it will dispel some myths about racewalking.
"Some people still feel strange about racewalking as we have to wriggle our hips to maximise the stride efficiency," Kwan said.
"However, elite racewalkers are walking faster than most runners. Taking 20km as an example, the men's world record is one hour 17 minutes, not much slower than half marathoners."