Ryan Sandes, one of the best trail and ultra runners in South Africa, is dealing with the coronavirus restrictions by reminding himself why he runs.
"For me, what has attracted me to the sport is adventures or big days out in the mountains with friends. It is nice to have a racing goal and some structure – not having a race means I lack specific motivation, but it also means in a couple of months' time I can target a personal project," Sandes said.
Sandes, who won the Western States 100-miler (161km) in 2017, is staying motivated by targeting an adventurous 600km run up the Skeleton Coast in Namibia, and the Grand Raid, a race on Reunion Island, if travel restrictions allow. If not, he may attempt a Fastest Known Time (FKT) run on the 106km 13 Peaks route around Table Mountain, a course where he already holds the FKT.
He is sharing his training tips for adventure or FKT running on coaching website Vert.Run, via a 12-week programme starting on July 12.
"Being a professional athlete, it would be nice to be able to race. I was looking forward to the Ultra Trail du Mont Blanc (UTMB)," Sandes said. "But it's important to adapt. Things are changing so quickly. I've learned during lockdown to focus on the positives. You need to reframe your focus and set yourself a smaller or different challenge."
Sandes, the former record holder for the Vibram Hong Kong 100, does not practice meditation or other specific routines to remain positive, but is cognisant of the need to actively recognise the good things in life. He noticed an immediate improvement in his mental state and was sleeping better when South Africa lifted the lockdown to allow people to run in the mountains.
"It is important to be a bit mindful and focus on the positives and keep reminding yourself. You have the ups and downs, but remind yourself of what you do have. I do more breathing exercises and I find they do relax me. If you do get super anxious and super tense, it can be easy to go from bad to worse," he said.
Here's some of Sandes' tips for your training:
Have fun
With a race, it can be specific and structured and all about performance. But with an FKT it can be more about the adventure. In my programme, I make sure you get out there for two big sessions a week but make sure it's much more about the fun and the adventure.
Try to replicate the conditions of the course as much as possible, including type of terrain, elevation and climate. This is not always possible if the route is far from your home or if you live in a city, but there are still some tricks.
If your training in colder conditions but you'll be running in hotter conditions, try to run in the hot parts of the day and wear lots of layers. You don't have to run in a sauna or steam room, but the two or three weeks leading up to the run, spend time in a sauna just to get used to it.
Altitude is difficult to replicate without an altitude tent, but you can factor in ascent.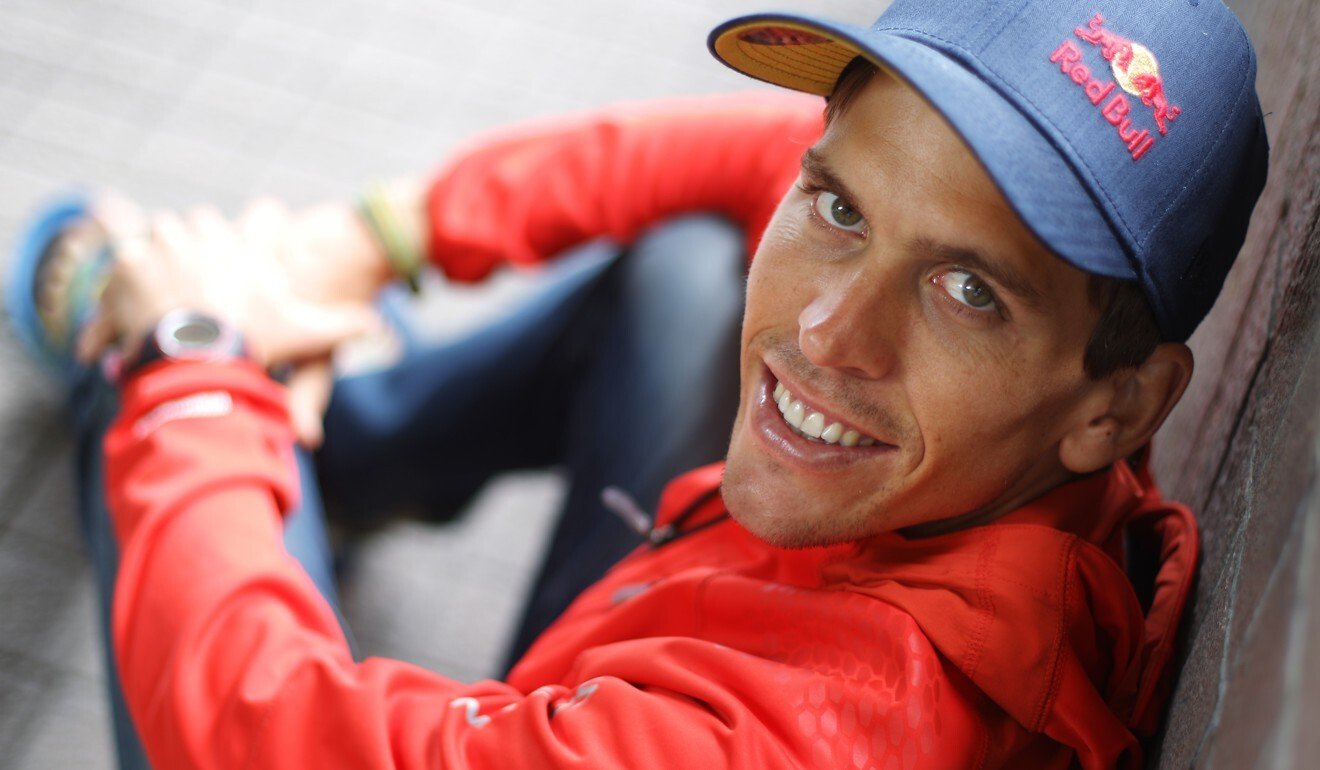 If you know the route has, say for every 10km there's 800m of ascent, try to mimic that in your training especially on your longer run. In a city it might be harder to find technical terrain, but if you find a bit you may have to do some laps. And, do strength work to get ready for long up and downhills if you don't have a hill to replicate on.
Practice your nutrition 
Make sure you are taking in the calories. Some runners take a lot less than they would at the end of a long race or run, but suddenly you're trying to eat at the end of a long run and you realise you're body can't take them in.
So practice eating as you train. In fact, practice with all your gear that you intend to use so you get used to carrying it and know what kit is useful for what section of the run.
It's small mistakes you can make, like not taking a jacket because you think you'll only be on a peak for 20 minutes and suddenly you're up high and borderline hypothermic. It's about thinking about these things to really help your time in the mountains without hammering out big sessions.
Purchase the 120+ page China Internet Report 2020 Pro Edition, brought to you by SCMP Research, and enjoy a 30% discount (original price US$400). The report includes deep-dive analysis, trends, and case studies on the 10 most important internet sectors. Now in its 3rd year, this go-to source for understanding China tech also comes with exclusive access to 6+ webinars with C-level executives, including Charles Li, CEO of HKEX, James Peng, CEO/founder of Pony.ai, and senior executives from Alibaba, Huawei, Kuaishou, Pinduoduo, and more. Offer valid until 31 August 2020. To purchase, please click here.