All Ryan Yip Tung-hoi and David Woo could do was laugh when they hit a dead-end and realised they had gone the wrong way in the Victoria to Peak Challenge. But the two encouraged each other and went on to finish first and second respectively.
Very little separated Yip and Woo, who finished only 23 seconds apart with a time of 46.17 minutes and 46.40 minutes respectively.
The 10km race starts next to the Central piers then weaves its way up 400 metres to The Peak.
"He made me go faster, he was very close behind me. We talked. We support each other throughout," Yip said of Woo, adding they saw the funny side when they hit a dead end and had to turn back.
"Ryan was very encouraging," Woo said. "He was like a coach. It was a pleasure running with him. We were pretty chilled when we realised we went the wrong way. We had a lot of room behind us."
Samuel Guinness was about three minutes behind the leading pair, despite having completed the Berlin Marathon only a week ago.
"Berlin is famous for being the flattest of marathons," Guinness said, "and this is certainly not. It's pretty unique in that sense. I don't think there's another city run like it.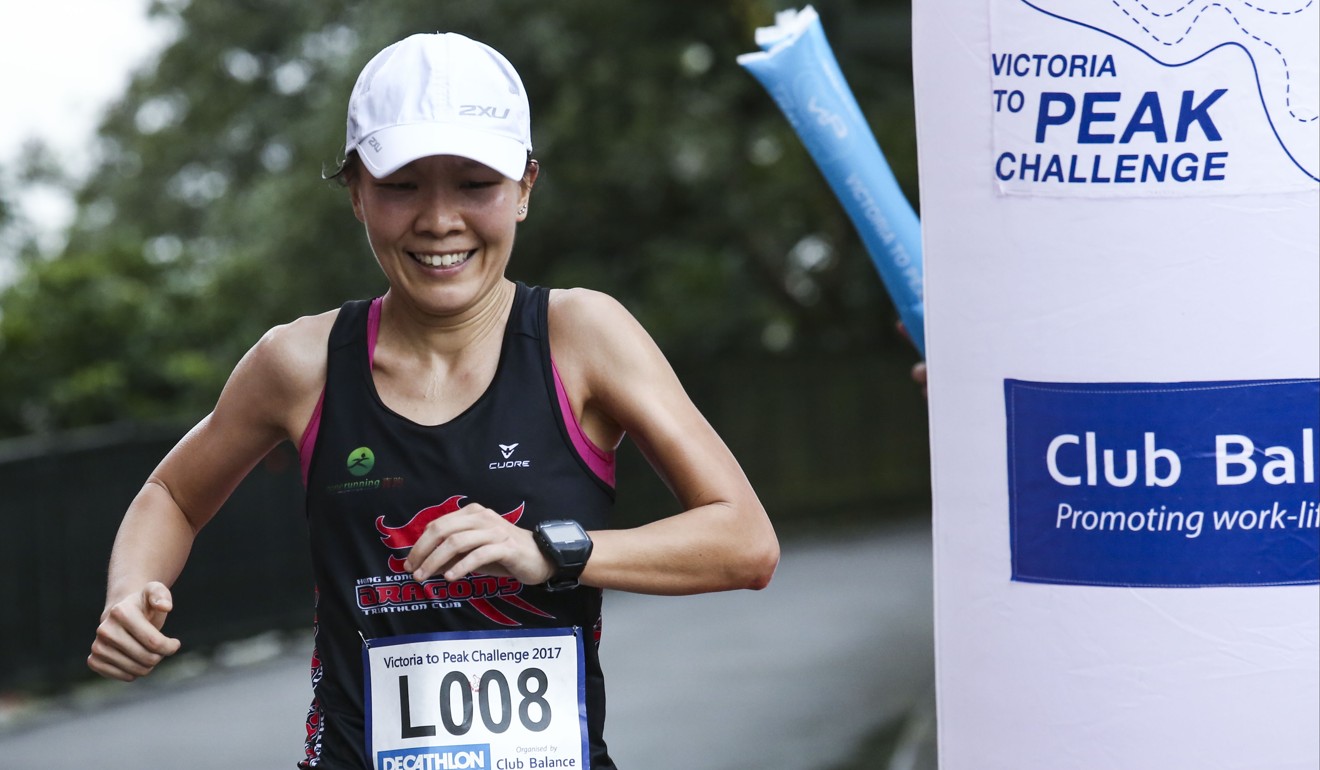 "After the marathon, I didn't do a lot last week. I ate a lot and drank quite a lot of beer in the beer hall afterwards. If you could brand that recovery, then I've been doing it," he said.
Guinness is raising money for Operation Smile, which performs surgeries on children suffering with cleft palate, and Grassroot Soccer, which uses soccer in Africa as a way to educate children on topics such as sex that is neglected in schools.
Guinness hopes to run the 'big six marathons' this year – Berlin, New York, Boston, Chicago, Tokyo and London.
Who are the Strava Kings and Queens?
Oh Yann-kai won the women's race, improving on her second place finish in 2015.
"You never remember how many switch backs are on Chatham Path," said Oh, citing the hardest part of the course.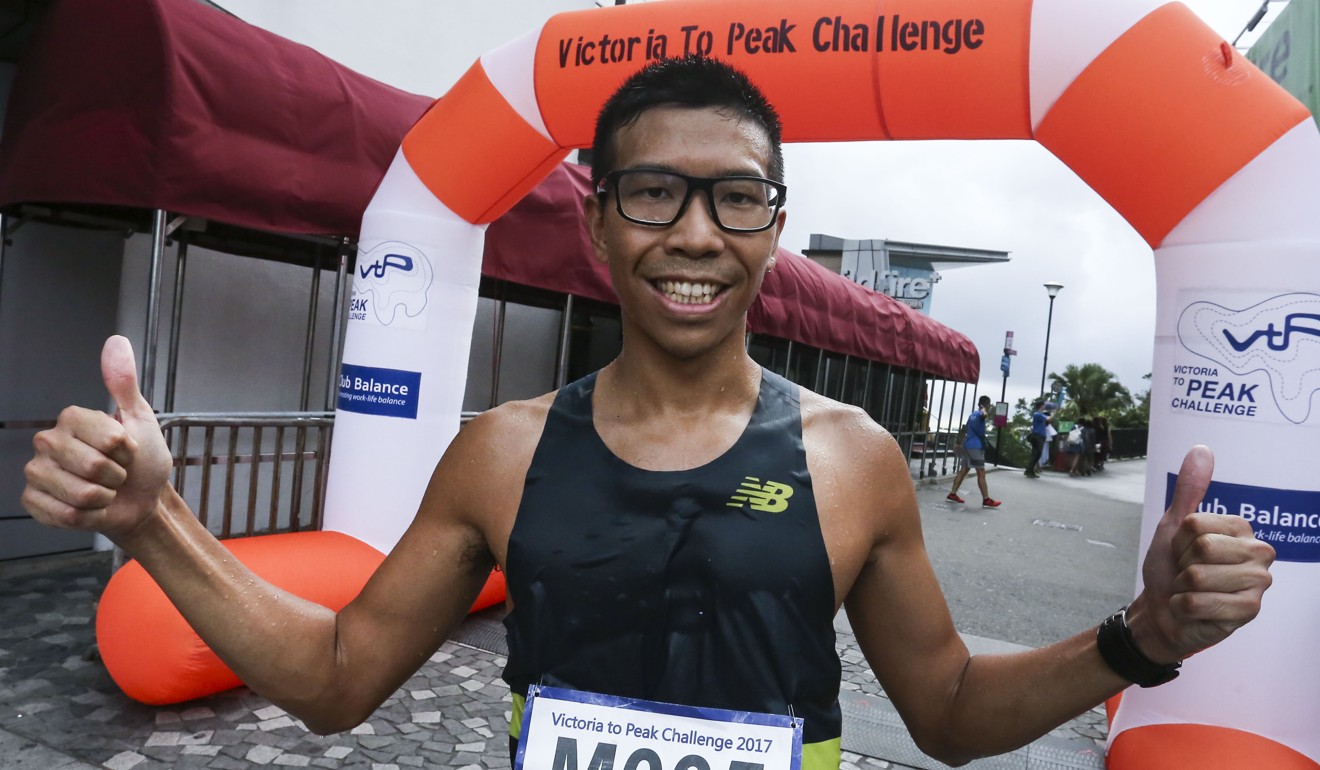 "I haven't thought how I'll celebrate, maybe a bike ride tomorrow. It's a good way to recover because there's no impact on your joints," she said.
Mike Chan and Lo Chun-cheong completed the race with just a piece of leather tied to their feet, espousing the benefits of barefoot running.
Chan said he would have been completely barefoot had it not been wet and slippery.
"You can feel the texture of the road, and it is like a Chinese massage," Chan said.
"When we are born, we wear shoes, and they protect you," he said. "But when you wear the shoes longer and longer, some muscles lose strength or become tight and then you need to buy personal training or occupational therapy."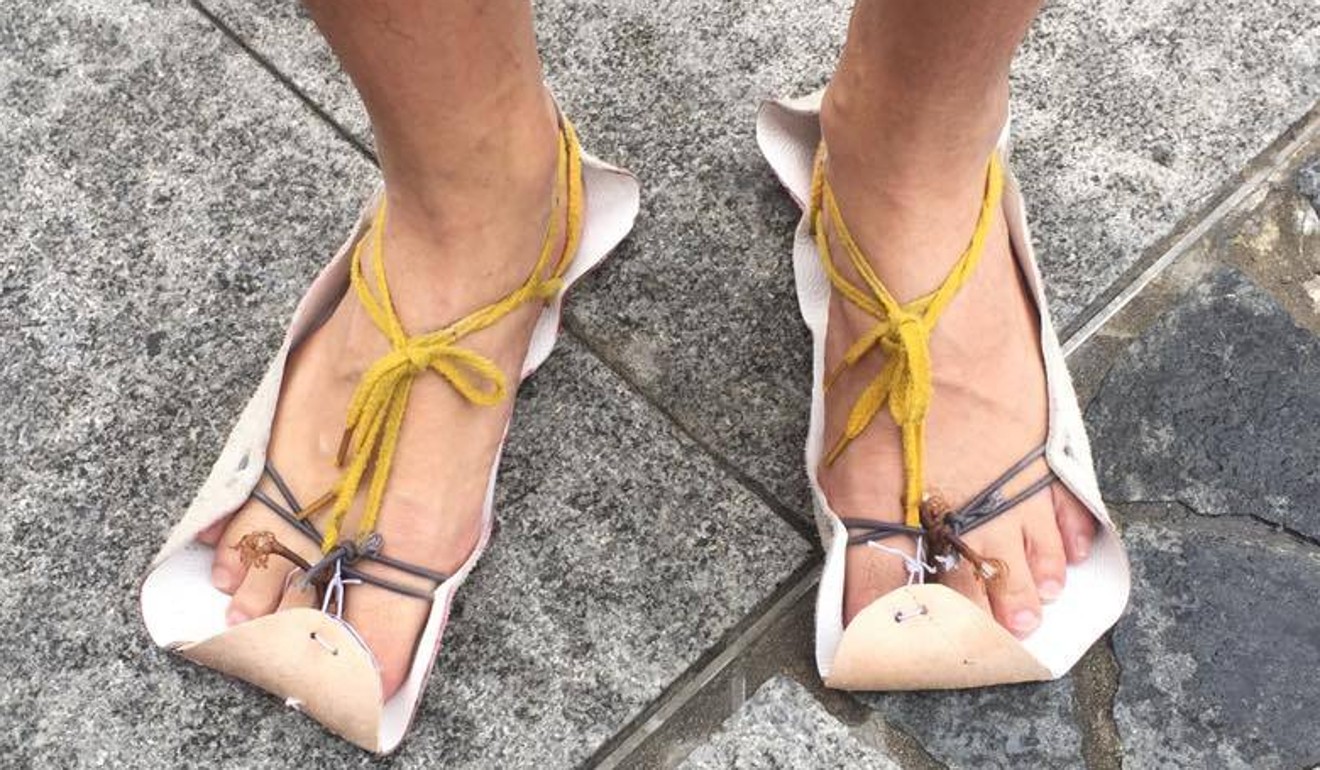 But running barefoot allows you to build up the strength in your calves and use your tendons to soften impact, Chan said.
Lo said: "I had injuries, and I wanted to solved the problem – to get some relief and recover. I went to see the doctor but never recovered, so I began to run barefoot to recover myself."
The barefoot running movement was made famous by the book Born To Run, which follows a group of indigenous Mexicans whorun hundreds of miles in home-made sandals injury free.
Meanwhile, citizens of the developed world seem to get more injuries the more they invest in spongy running shoes, the book says.
"But when you start going barefoot, don't go hard. Start walking and step by step build up to barefoot running," Lo warned.