Brian McFlynn was nowhere to be seen in the early stages of the Barclays Moontrekker 43km ultra marathon. But, after the first check point he began to make his way up the field, eventually moving into first place with only a few kilometres to spare and holding on for victory.
The Moontrekker, a 43km night ultra marathon across Lantau Island, began on Friday with McFlynn finishing in the early hours of Saturday. It involves many climbs, notably up Lantau Peak. There is also a 30km race.
"I purposely took it slow up to the first check point," McFlynn told the Post. "I knew the downhills would be my strength so I saved myself for them."
Jeff Campbell came second, despite leading for most the race. He took a heavy fall around 15km, and was nursing a lump on his thigh described by a physiotherapist as "the size of a golf ball".
"I knew I'd taken a hit, but I didn't realise how bad it was," Campbell said. "When my leg began to hurt, I just thought that it was because I was just running really fast and far. "
The conditions were cooler than recent weeks in Hong Kong, helped by a stiff breeze. The runners set off at 8.30pm, with a front pack immediately stretching off into the distance.
Fans were expecting a showdown between Campbell and Stone Tsang Siu-keung. Tsang arrived first at check point one in Chi Ma Wan, but the lead group was still tight.
He was quickly followed by a large pack – featuring Kevin Scallan and Campbell – that manically filled their water bottles and then burst back out on to the trail before Tsang could build his lead.
The leading pack remained close as they piled into check point two at Nam Shan, 2.5km later. Check point three at Pak Kung Au was only 8km away, but it was the first section of sustained technical difficulty. The group began to spread out.
Scallan and Campbell ran into check point three ahead of the pack and left in a hurry, striding out of sight before third-placed Tsang trotted in a few minutes later.
It looked like it might be a two-horse race, but the competitors were heading into the toughest section of the course, the dreaded climb up to Ngong Ping and then the relentless steps of Lantau Peak.
After the climbs, Campbell appeared first at the bottom of Lantau Peak on his own, with only about 4km of downhill tarmac road standing between him and victory.
Then, McFlynn appeared. He filled his water container and took off like a bat out of hell. He was flying downhill and looked in far better condition than the man ahead of him.
McFlynn's confidence in his downhill ability was proved right as he crossed the finish line first, only missing the course record of four hours and 15 minutes by a minute or so.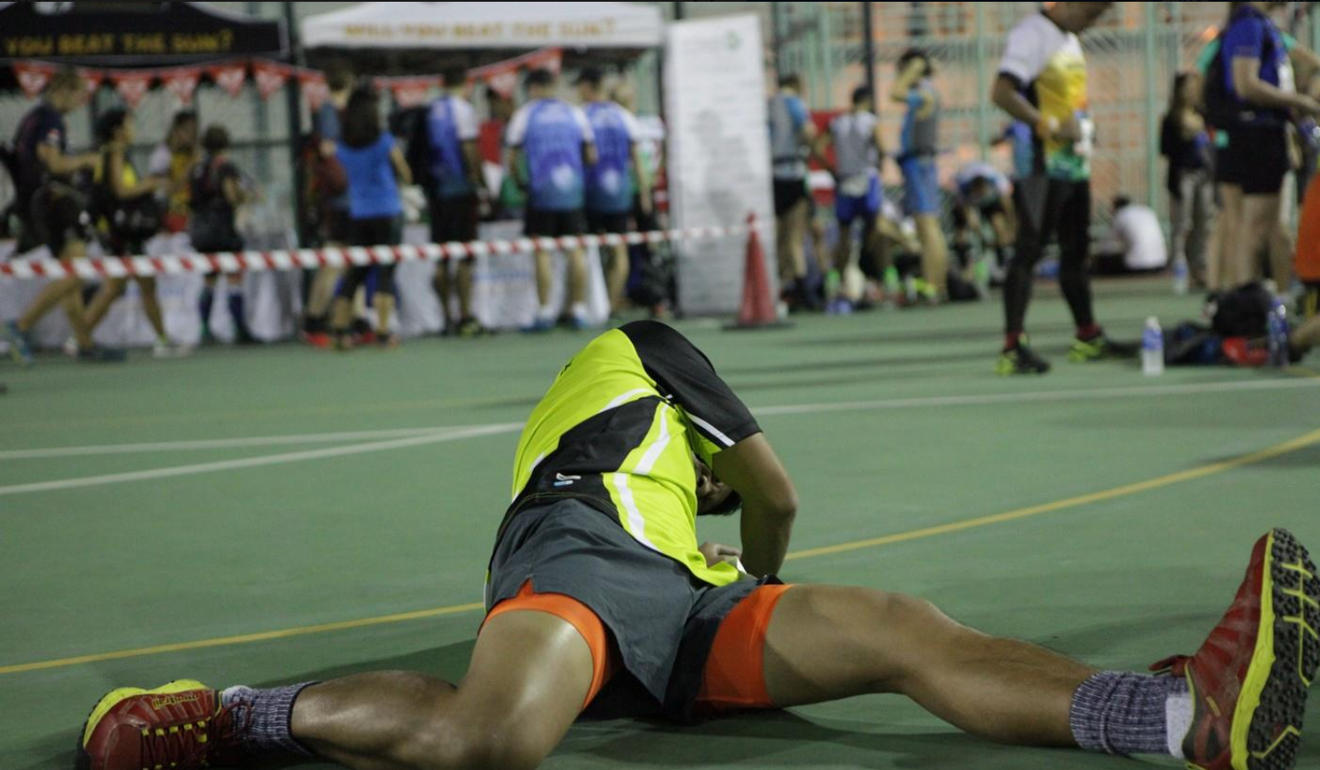 "If I'd know the record was close, I honestly think I could have taken it," McFlynn said. "My legs feel good."
Meanwhile, Campbell had crossed the finish line looking like he had given it everything and was obviously gutted to have given up his lead so close to the end.
"I thought I was taking it slow at the beginning, conserving myself," Campbell said. "But obviously, Brian was being much more conservative. Maybe I could have done the same, but when you change a tactic you never know what other variables would change in a race, so there's no point in looking back on it like that."
Scallan finished in third place, with Tsang in fourth.