The 100-kilometre MacLehose is Hong Kong's most famous trail, extending from Sai Kung to Tuen Mun.
The Oxfam Trailwalker follows the trail and is Hong Kong's most popular race, but its appeal is global.
There are 24 different nationalities competing in this weekend's event, according to the organisers, but it could be more depending on the demographic of each four-person team.
Naturally, most of the 5,200 participants are from Hong Kong – at more than 4,800.With the diverse origins of the teams, comes diverse motivations.
The Post spoke to a range of these weekend warriors to find out why they love the MacLehose:
Belgians rely on stubbornness and stamina
Danny Leysen is in his 50s and no stranger to theTrailwalker but this will be his first in the Hong Kong version.
"Since the start of the Belgian Trailwalker in 2008, we've been present as a team in all of them," he said.
His all-Belgian team have also taken part in the Spanish Trailwalker and the UK Trailwalker, and twice in France.
But the Hong Kong route is notoriously difficult because of its elevation and abundance of staircases.
"We live in Flanders. The highest peak is 36 metres [120 feet]," Leysen said. "So not comparable to Hong Kong. Maybe there are some stairs in my building. But we do long distance running and I do indoor cycling.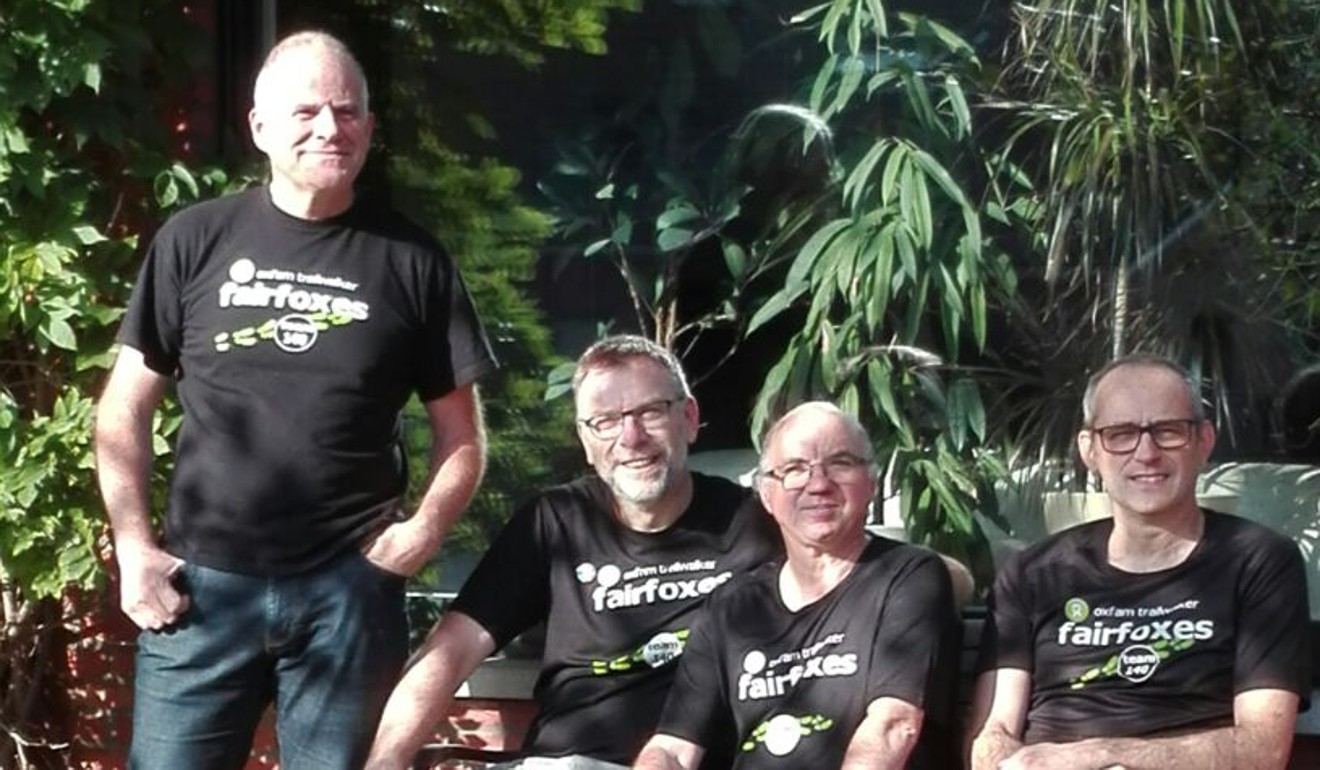 "We have been told to expect one and a half-times our Belgium finishing time, which would be around 39 hours," he said.
Over the course all his many Trailwalkers, Leysen and his team have raised around HK$900,000 for Oxfam.
"We aren't going to finish with a fast time, but we want to finish as a team," he said. "Maybe, relying on our Belgian stubbornness and stamina we might just pull it off."
Find out more about the Trailwalker
American fuelled by baby food
Marta Obando has lived in Hong Kong for 20 years and ran in many multi-day 250km desert races before she plucked up the courage to take on the Trailwalker.
"I thought Trailwalker would be too hard because of the hills," the American said. "People laughed when I said that, but there are a lot of hills."
The start of her Trailwalker career began in 2009 and she has only missed it once. .
Obando's first ultramarathon was in 2005 in the Sahara Desert.
"I was at an event and there was a guy who'd run the Gobi," Obando said. "Someone said that I should do a desert marathon, and I agreed. Even though we were drinking, when I commit, I commit."
The next day, with a sore head, she sat in her office with only a month before the race thinking 'what have I done?'.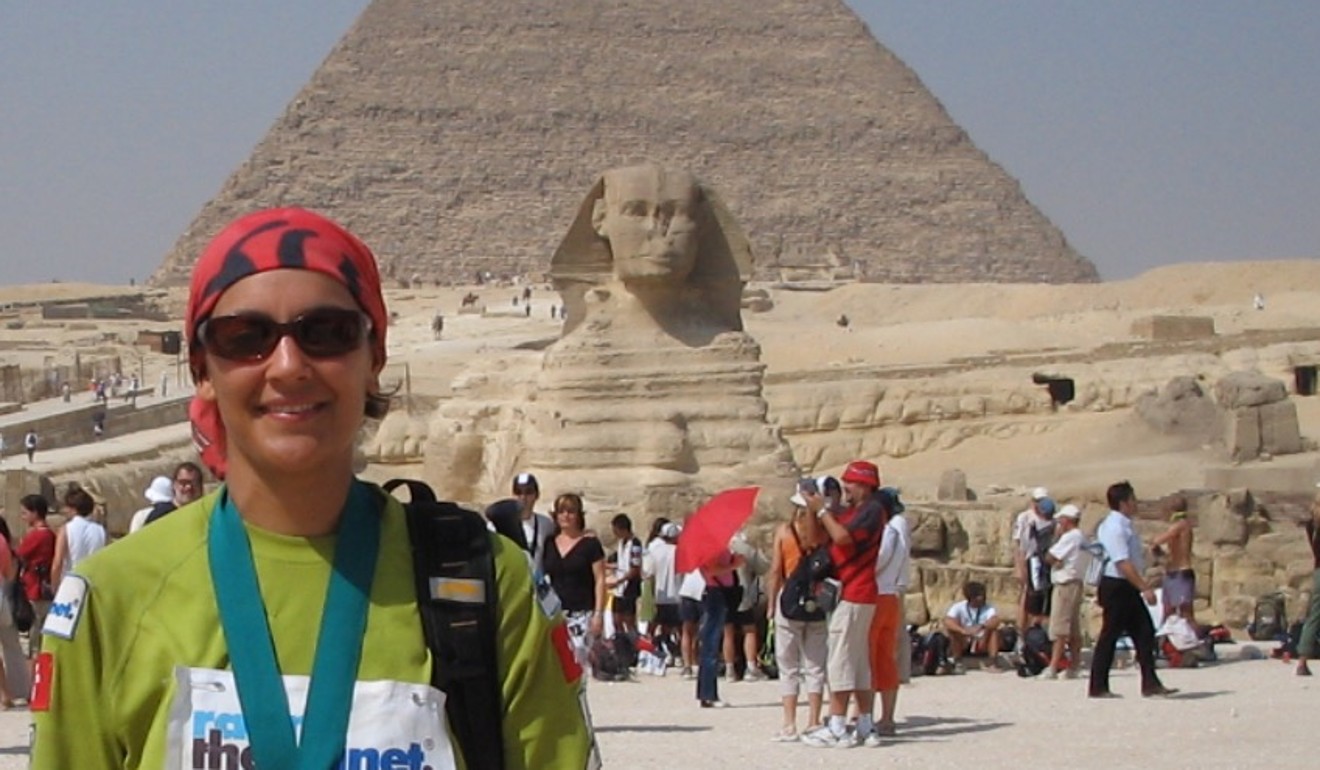 "We were clueless," she said. "We thought it was all fitness, but it's 80 per cent preparation and mental state, and only 20 per cent physical. The first one was a disaster."
Obando developed blisters because she had the wrong shoes, among other problems, but quickly ironed out all but one of the issues for her next race.
"I can't eat on the trails," she said. "After 15 or 20km I throw up everything I eat. But I mastered eating last year."
Now, she takes baby food. It's low in sugar and salt, so it is easy on her stomach.
"I did Trailwalker in 23 hours last year, but the aim was 22," she said. "So we want to get 22 hours this year."
Chinese following firm traditions
Oliver Lu Qinyuan from Shanghai will be back for a second time, but that is not because he fell in love at first sight.
"Looking back it was very cool, but it was very tough – it took 32 hours," he said.
Working in private equity, the challenge has become a staple on his firm's calendar.
"It's become a firm tradition," Lu said. "One of the partners started it and now we have a team. Most people in the office are taking part in the team or as supporters."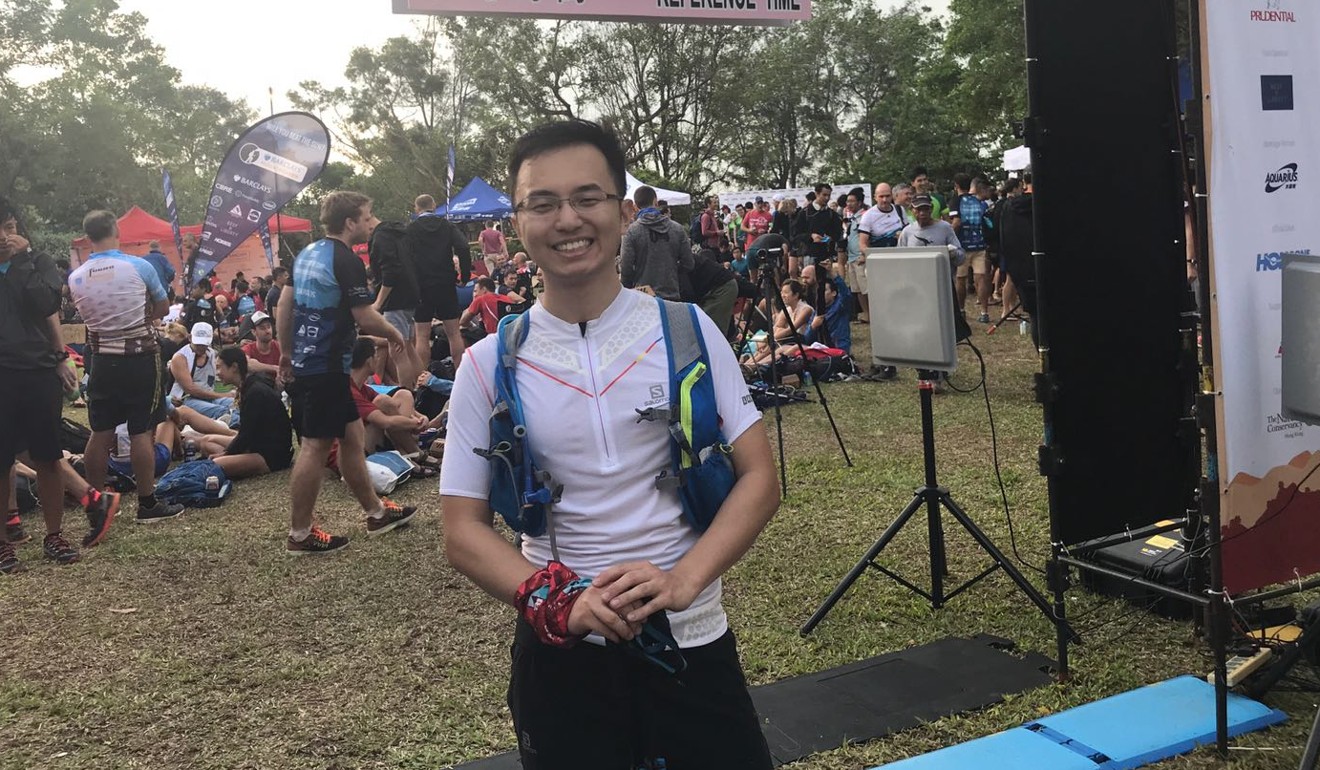 But a career in equity does not leave much free time.
"We have to squeeze in training during the week," he said. "We sneak out for an hour or so for time in the gym and do long hikes at the weekend."
Everyone in the team is from China, but they do not feel like they are representing the mainland.
"We are just competing because we love the sport and for the charity," he said. "Maybe if we were racing in Europe or the US that sense of national identity might arise, but not here in Hong Kong."
Sikhs setting an example
Karamjit Singh is from Hong Kong and his team are part of the Sikh community.
"We think different communities and religions should participate in these events and come together as one in this big cultural hub of Hong Kong," he said.
The only obstacles for taking part were mental ones, Singh said.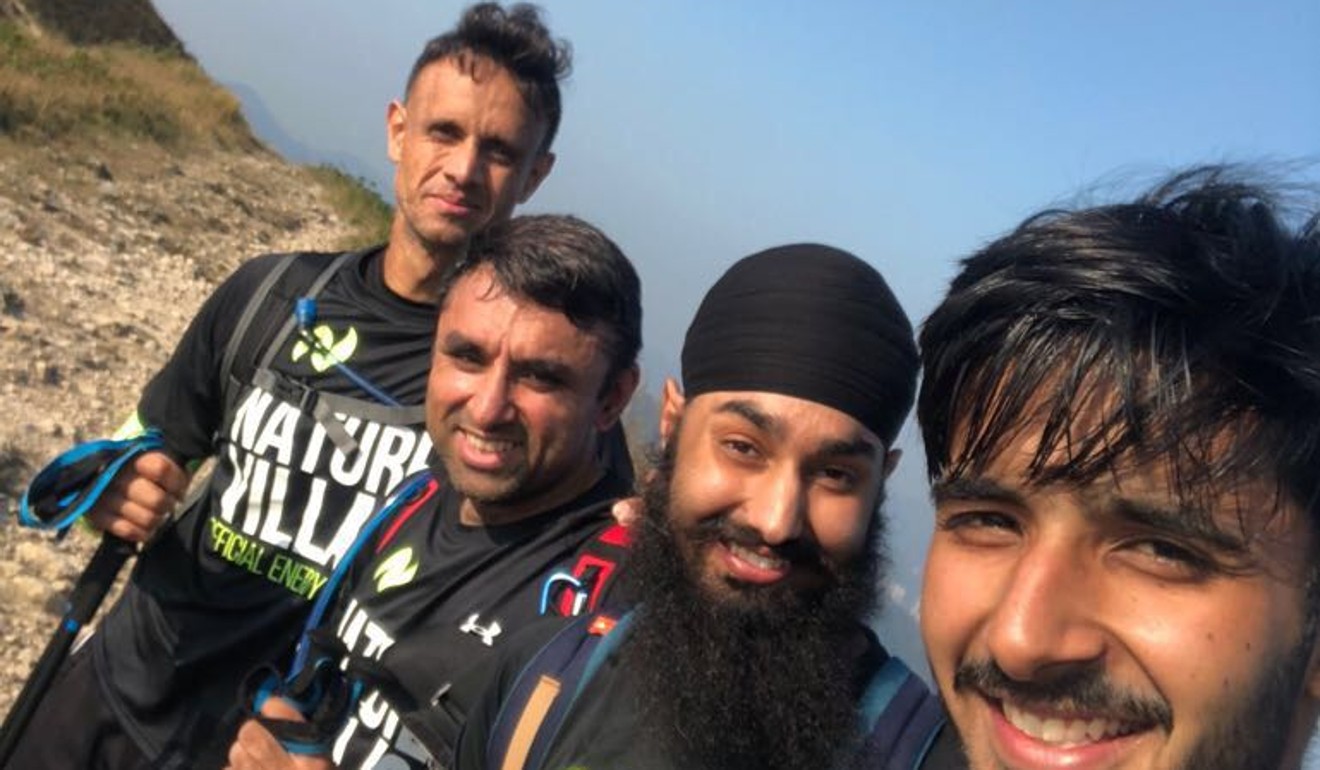 Also, there was a myth that because many Sikhs are vegetarian they cannot compete, he said.
"Education and experience sharing is the biggest solution in breaking down the obstacles," Singh said.
After the event, Singh and his team will hold events at their temple to talk to others about the race.
Singh said they had never heard of the Trailwalker until recently. One of his teammates wanted to lose weight, so started boxing and hiking. They joined him on his hikes.
"On the way we got to know the MacLehose Trail and we decided to compete in the Trailwalker it at any cost. And here we are.
"We have a teammate who is fat and not sporty," Singh said. "If he can complete the event then anyone can. All it needs is training, preparation and dedication."
Bosnian privileged to be here
Tijana Zderic views the mental aspect of the race as the most challenging.
"There's external motivations, like music and conversations with my team. But the positive self talk, 'you'll be fine, it's a race and you are privileged to be here', is important," said the Bosnian, who tackled the Trailwalker in 2012 and 2013.
"The weather surprised me the first time," she said. "It changed from humid to hail. I was surprised how quickly it changed and I wasn't as prepared as I should have been for that."
She signed up this time because the enforced training made her get out into the hills.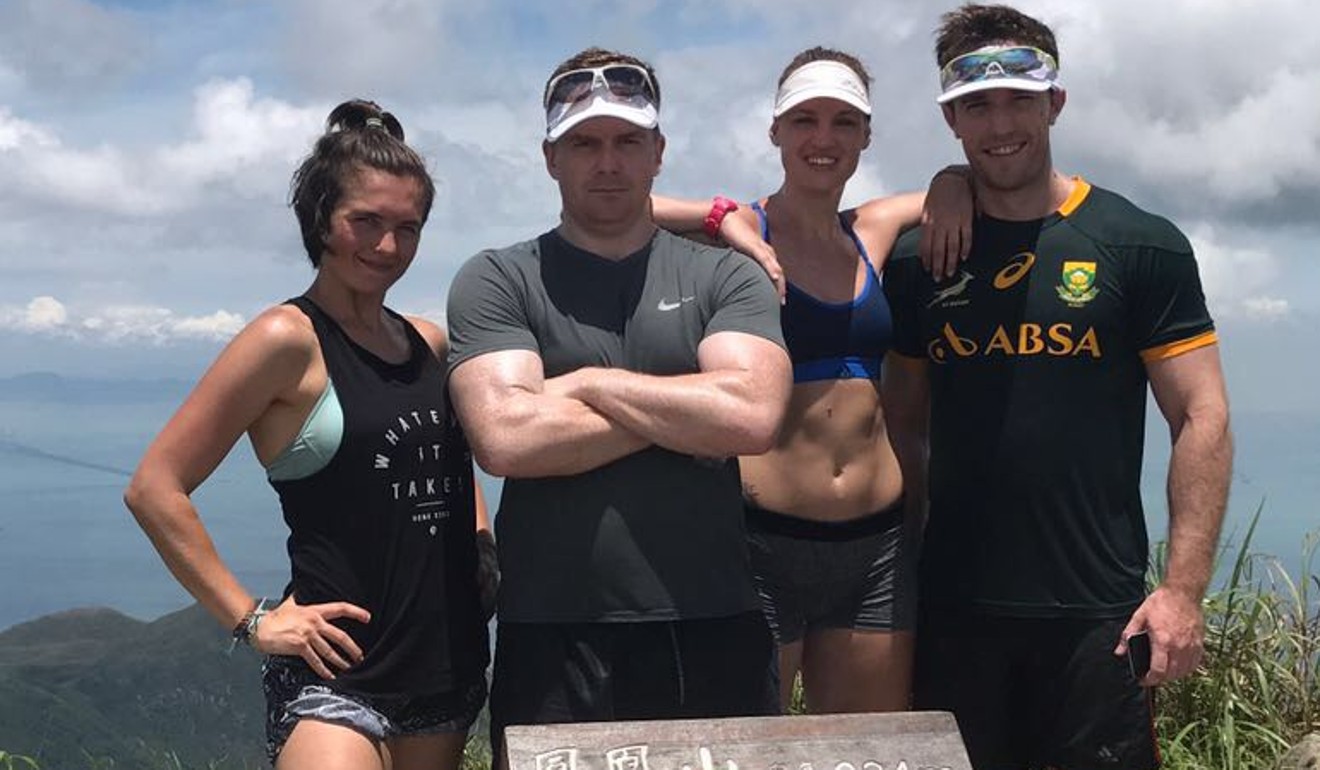 Zderic works for the charity Room to Read, that aims to improve literacy and gender equality in education, so she takes philanthropy very seriously.
But that does not make the actual race any easier. "It's so daunting, but afterwards it's good," she said.
Zderic has lived in Hong Kong for seven years, and says Bosnians are a rare breed.
"I rarely sees Bosnians anywhere, let alone Hong Kong," she said.