Favourites AWOO Team Nepal missed the Oxfam Trailwalker record by three minutes when they won in 2016, but they insist the record is not their priority.
"This time, we are thinking of winning first, not the record," said team captain Purna Tamang. "The record is second."
The team is made up of Samir Tamang, Purna, Tirtha Tamang and Bed Sunuwar. Uttam Khatri is here as a reserve runner and support team member.
"The most important part is coming first," Sunuwar said.
All of the runners serve in the Nepalese army. Samir was not part of last year's team, but has replaced Bhim Gurung as he is on a peacekeeping mission.
WATCH: AWOO Team Nepal train in Hong Kong
The Trailwalker is Hong Kong's most famous running race, and the most popular in the trail calendar.
This year more than 3,700 four-person teams applied for the 1,300 spots.
Runners leave Sai Kung in staggered start times beginning at 8am on Friday and walk, run or crawl 100 kilometres to Tuen Mun over the mountainous New Territories and Kowloon.
The Nepalese finished last year in 11 hours and one minute, three minutes behind the 10-hour-and-58-minute record, but they think they have more in the tank.
Fancied Nepalese team blitzes Hong Kong Trailwalker field, finishing 100km cross-country race in just 11 hours
"This year we have trained the same as last year," Tirtha said. "But we have learned some lessons. Last year, we went very slow, but not this year."
Nepal is the perfect training ground for the Trailwalker.
Samir said the altitude in his home nation made it easier to run when they come to Hong Kong.
Milos Pintrava, owner of AWOO sports apparel, said: "The trails around Kathmandu are very similar to the trails here, with many steps. It's good training for Hong Kong."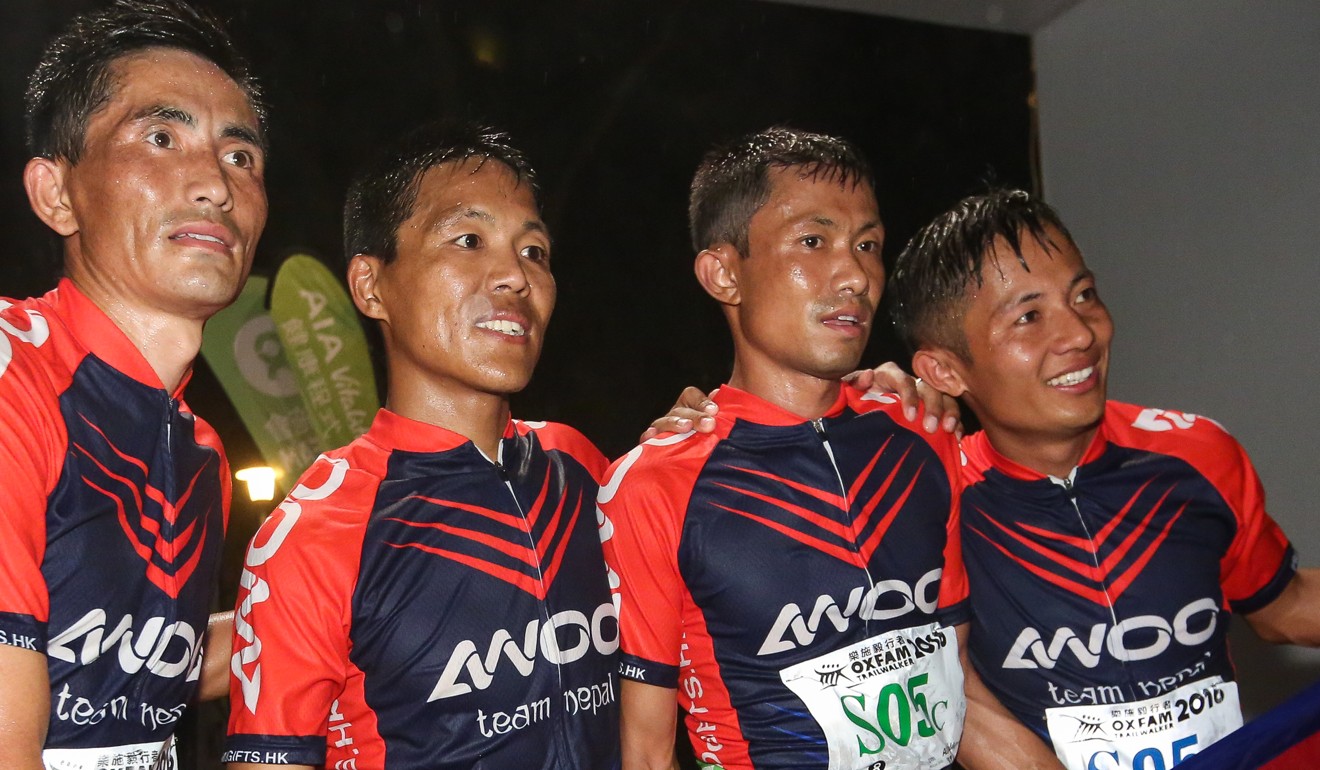 Team Nepal have more than training at altitude on their side, they also have experience.
Tamang has been runner-up twice at the Trailwalker. Sunuwar, Purna and Tirtha are all previous winners. Even the reserve Khatri has won Trailwalker three times.
Tirtha also won the HK100 in 2014, which is an individual race that follows a similar route as the Trailwalker, and Sunuwar came second last year.
Melting pot of multicultural madness: Why thousands line up for Hong Kong's Trailwalker
But their ties to the race go further back still.
The Trailwalker is run on the MacLehose Trail, which was first used as a training route for the Gurkha soldiers, who were Nepalese serving in the British army.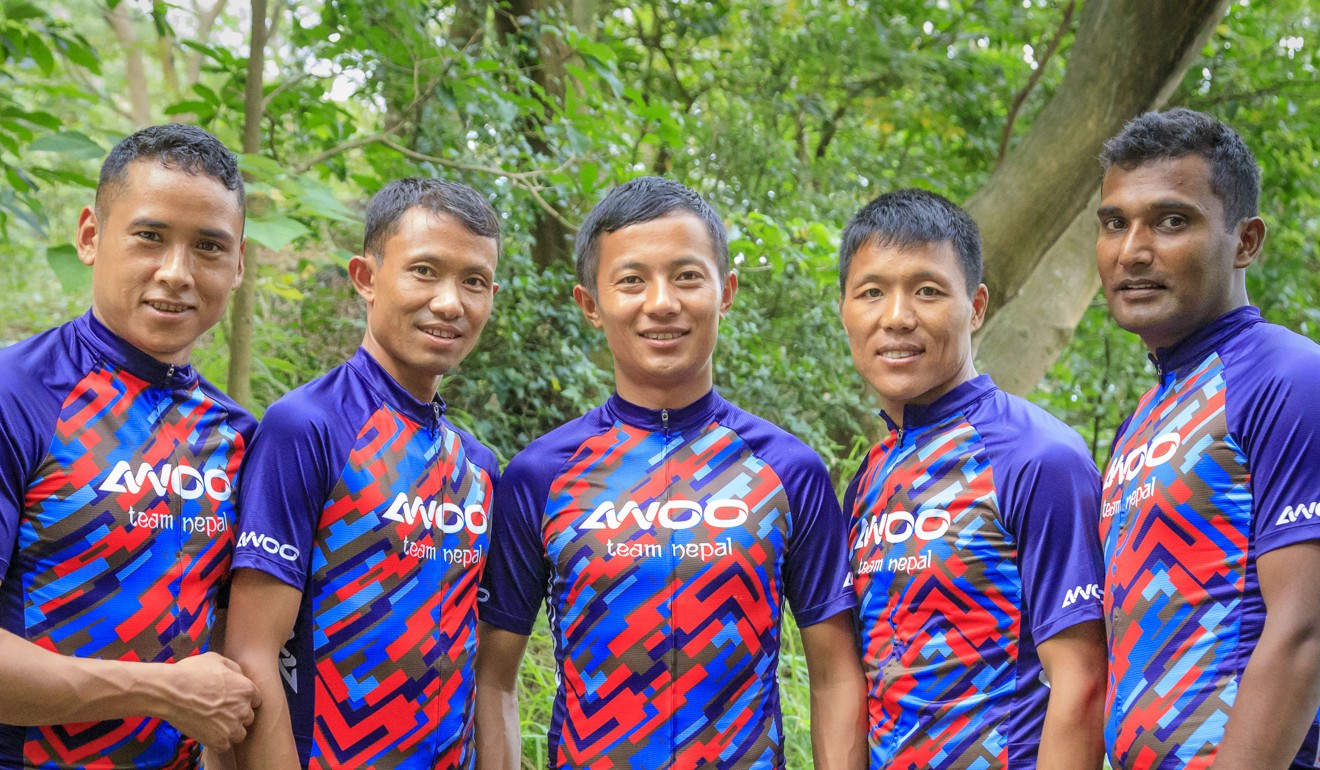 The team do not consider the history when they focus on their run, but the MacLehose is well-known in their country.
Their 2016 victory was reported in local media and resulted in promotions for the runners.
"It still has a name there," Pintrava said. "When they win, people know. That's why it was important to bring them here."
Tirtha said it helped being in the army, because they can train regularly and take part in a number of sports.
Get in step with our Hong Kong Trailwalker infographic
Purna said: "Everyone in the army supports us. There are many sports. I do boxing as well. But, it doesn't help trail running, I just enjoy it."
Friday is set to be 26 degrees Celsius and dry. Good conditions, if a little hot, for trail running.
These are far better conditions than Samir faced when he came third in a marathon at the North Pole.
"It was so cold," he said. "It was 42km, but round and round. Jacket, wind jacket, scarf – so many layers. It was hard to run in."
The team's training has finished, and now they will rest, stretch, eat and sleep in preparation for Friday's 4.30am pre-race rise and congee breakfast. They are the first starters at 8am.
Find out more about the Trailwalker