What would inspire you to run 100 kilometres? Pride, training, charity? For Zhang Linheng, the plan to propose to his girlfriend at the finish line was all the motivation he needed.
After 50km of the Vibram HK100, that plan was disappearing before his eyes – he had injured his ankle and Wu Shasha had run on ahead.
Zhang could hardly walk when he arrived at check point seven, but Wu was waiting for him there.
"The only thing in my mind was I have to finish the race and propose to her," he said. "I decided to hike with my injured foot for the final 30km."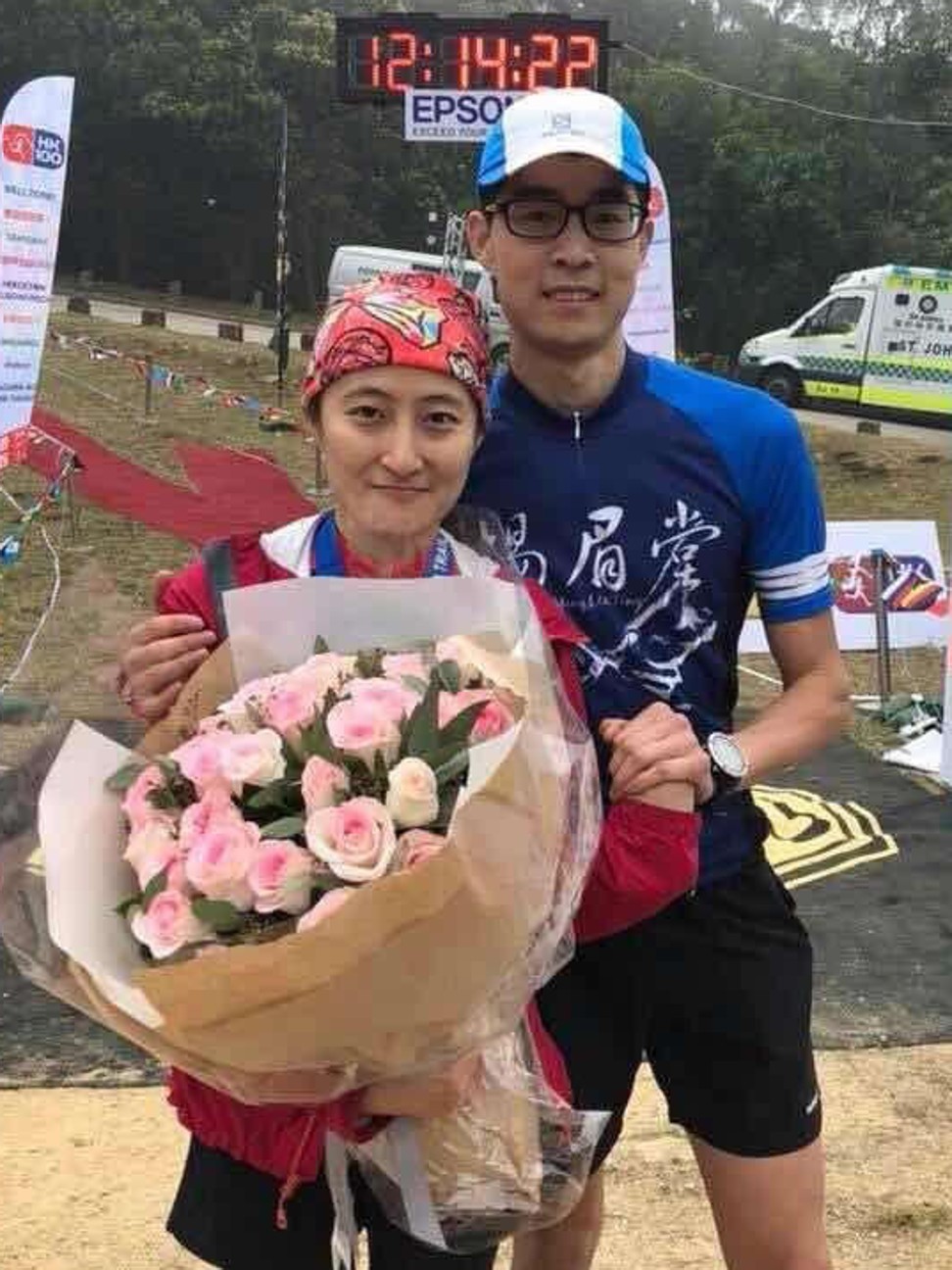 Racers in the HK100 start in Sai Kung Country Park and run through the mountainous New Territories for 100km to the finish at the base of Tai Mo Shan.
Zhang, from mainland China, admits he would have quit the race had he not been determined to pop the question.
And luckily, his plan played out to perfection.
"I was really surprised and it felt crazy," said Wu. "I gave him a French kiss as a gold prize for becoming a HK100 finisher."
Controversy at HK100 trail run as record-setting winner Liang Jing of China disqualified
Wu, also from the mainland, said the hardest part of the race was deciding to give up on her targeted time to drop back and accompany her soon-to-be fiancé, unaware of his ultimate intention.
For Zhang, the proposal was just one more thing to worry about amid the already monumental task of running an ultra-marathon.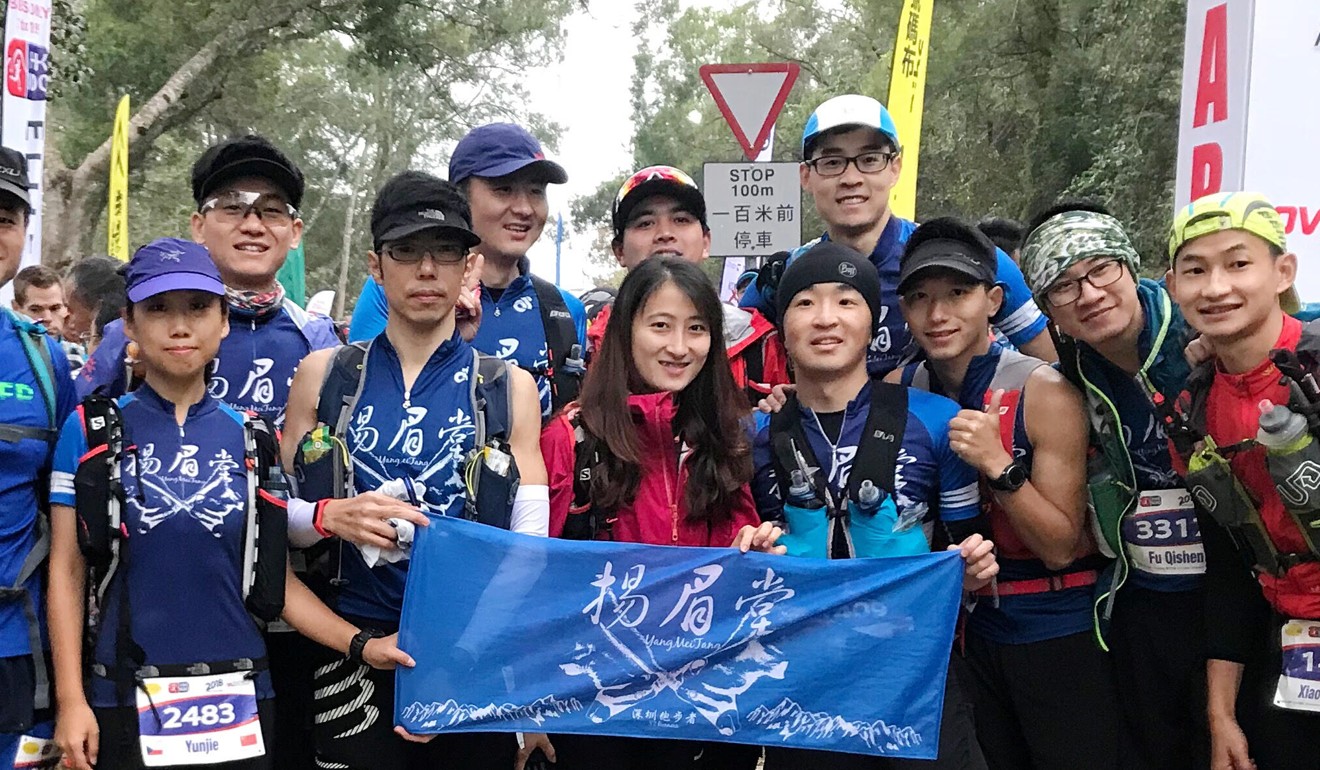 "I wrapped the ring with two layers of zip lock bags and my scarf but still worried about losing it during the race," he said. "I had to feel my pocket hundreds of times to make sure the ring was still there along the trail.
"I was really nervous and kept practising the proposal all the way in the race."
First-time ultra runners on a mission as 600 mainland Chinese descend on Hong Kong 100
Running has brought the couple, who only decided to try the HK100 together after volunteering at another race, closer together in more ways than one.
"Like other running couples, we sometimes have disagreements or arguments during long runs," Wu said.
"We always say, 'OK, let's finish this run and fight then'. Actually, the first thing we do after the long run is to buy an ice-cream and we forget the fight."